It seems Dwayne Johnson's daughters, Jasmine a.k.a. Jazzy, and Tiana Gia a.k.a. "Tia" finally took a break from all the pranks they put their Daddy through, at least for Father's Day. Instead, they gave him hugs and flowers, and the man of steel, in real life, that is, turned to mush.
When it comes to his little girls, it's clear that Dwayne Johnson feels they could do no wrong, and he always had the time for them, which is so sweet, that it's making Reese Witherspoon cry.
First Up, Dwayne Johnson Offers Inspiration To All Dads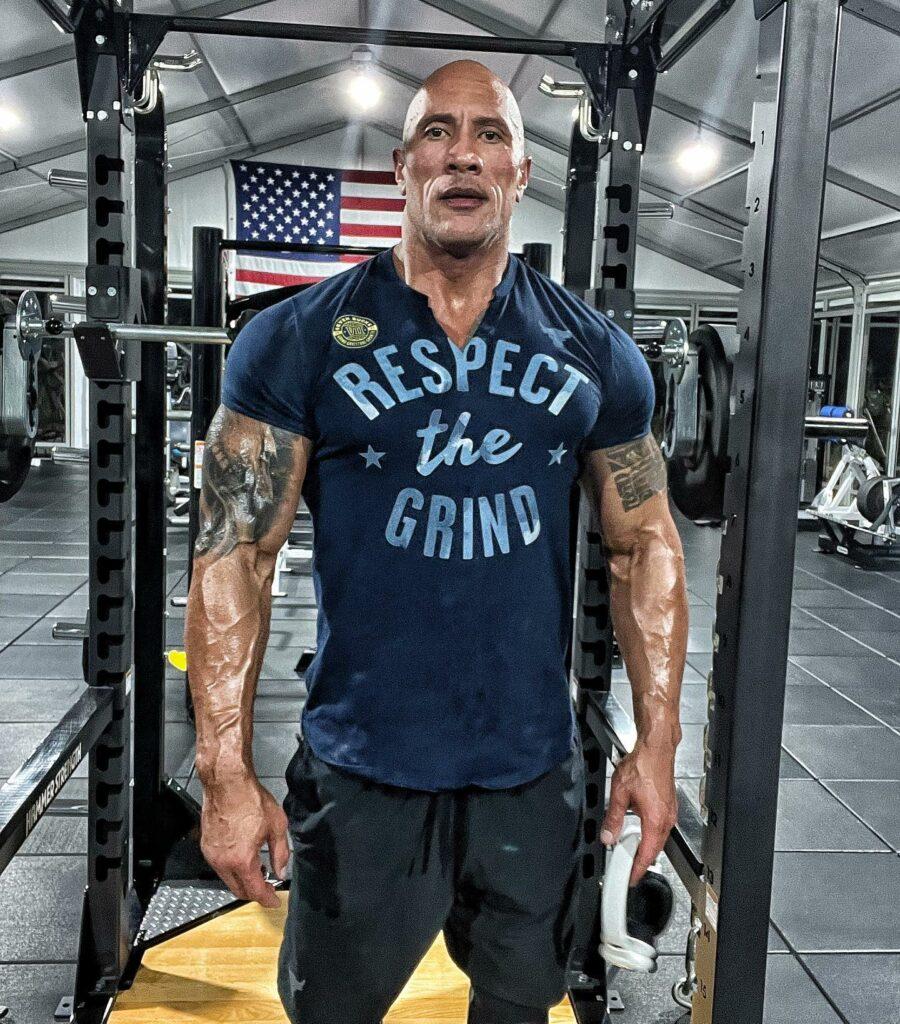 In a sweet video aimed at all the fathers in the world, Johnson says, "Happy Father's Day to all the fathers in the big 'ol crazy world." He goes on to wish all the dads who set examples for their babies, work hard for their families with their two hands, and basically be good people.
Fans filled his post with comments calling him a great dad and wishing him a Happy Father's Day too.
Johnson also wrote a detailed caption to the post, wishing every father a happy Father's Day, saying how "having pride in your name and being that shining example to your kids that having a relentless work ethic and being a kind, good-hearted, decent human really matters in this life."
Now he might be playing the anti-hero in "Black Adam", but IRL, The Rock seems to be one upstanding dude.
View this post on Instagram
He also gave a shoutout to all the fathers whose dads are not with them anymore, writing, "Whether you had an amazing relationship or (like me), that shit was complicated – let's raise our glass and try to remember the good stuff. Happy Father's Day, men."
Clearly, Johnson loves being a dad as he continued to write about how "we got the best job in the world, leading by example and raising our babies. Tender but tough. Firm but fair. And always loving. Let's enjoy our special day. Tomorrow we get our asses back to work."
Here's what The Rock has to say:
View this post on Instagram
Dwayne Johnson Bowled Over By Daughters 'Kindness'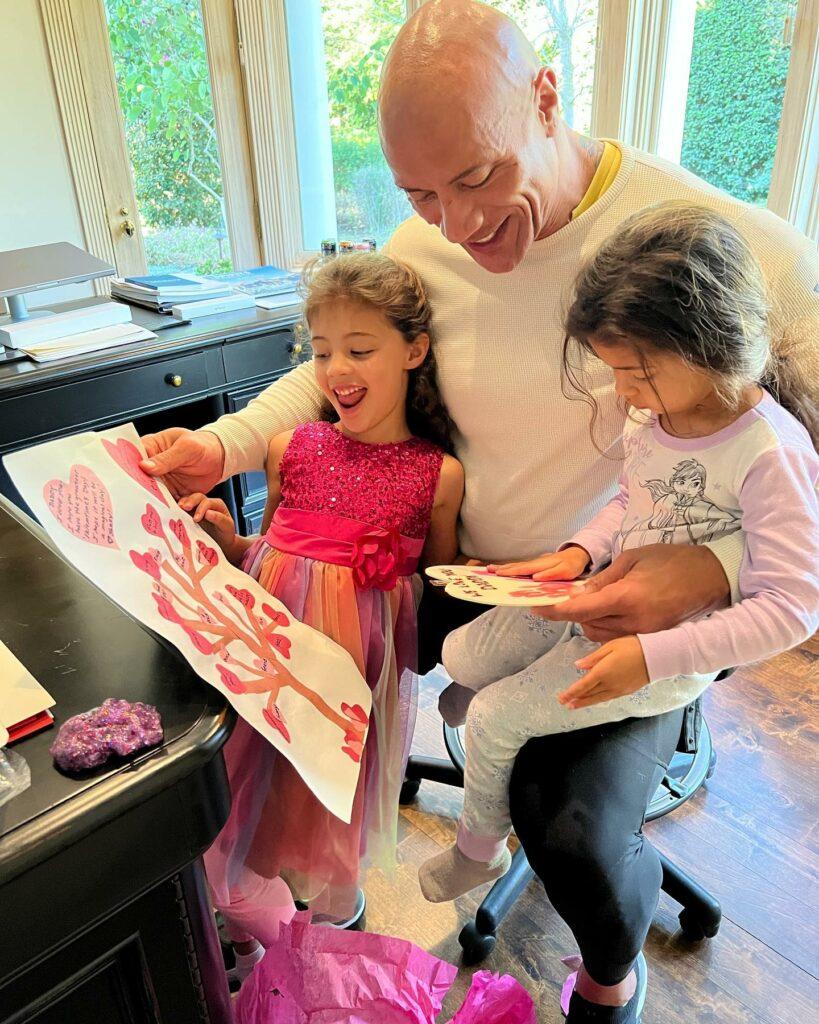 His other Father's Day post showed one of his daughters running towards him as Johnson holds a little posy of flowers and envelops her in a bear hug. The seconds-long video had the song "Daddy" from Beyoncé playing, and it was enough to make Reese Witherspoon write, "Now I'm crying."
Not only did his girls make his day, but it seems that taught daddy Dwayne a rather valuable lesson about kindness, as The Rock also wrote about it in the caption of the video, saying, "to be kind is a powerful gift. You both are boundlessly gifted with kindness, passion, and love and that's how the world will one day hear from you."
Here's the sweet video, which also carried the caption from Johnson, "Thank you Jazzy and Tia for making daddy's day. You're only 6 and 4, yet the kindness and love you constantly give to your Tyrannosaurus Rex daddy, makes my heart melt. You have no idea how much this Father's Day gesture means to me. One day you will."
Aww!
View this post on Instagram
Of course, this is the first time in a while that his little girls have given him a break from all the pranks they pull on him, including drawing on him and smashing his face with concoctions from the bathroom. Like this:
View this post on Instagram
He mentioned the mustache, the beard, and the unibrow but seems he forgot another aspect, so his wife, Lauren Hashian reminded him, "Don't forget the little earrings they gave you too! 😂😂😂".
It's Back To 'Black Adam' Training For The Rock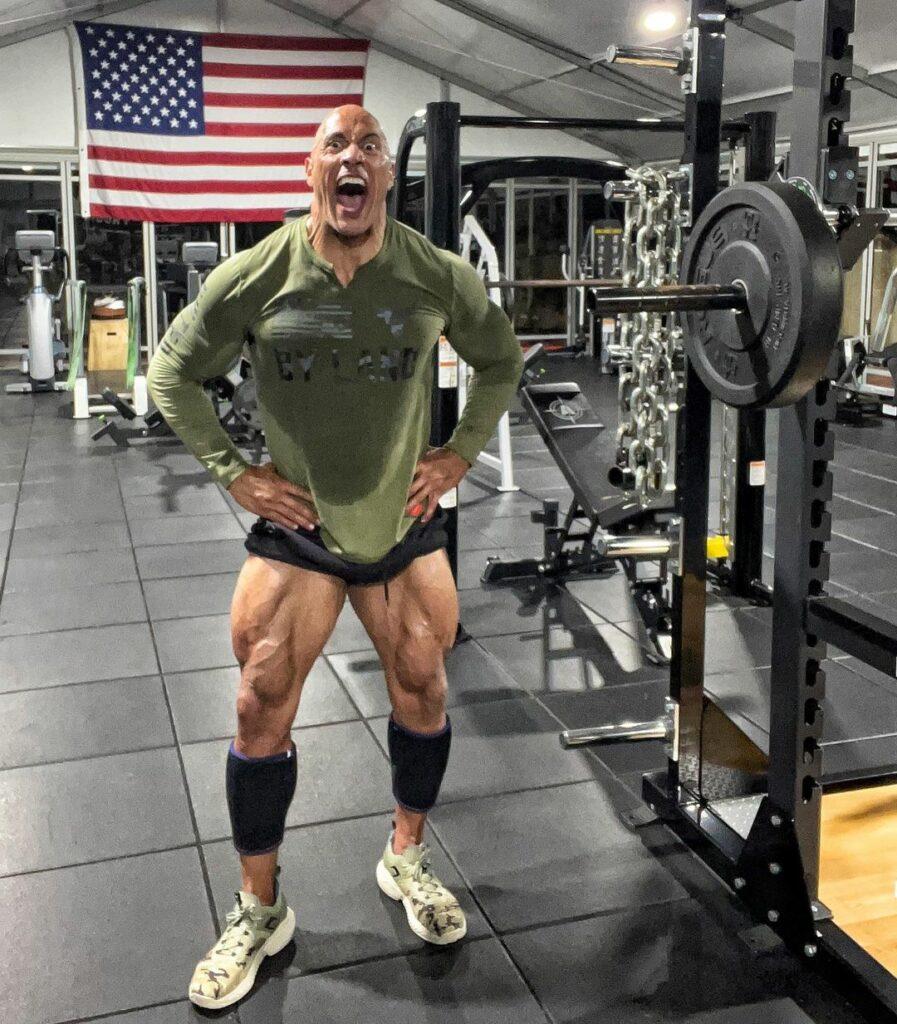 After turning to mush for his little girls, Johnson is back being The Rock, doing his daily grind for Black Adam, and looking like, as his fans say, "you are ready for the Olympia."
His caption was a simple, heartfelt, "Do not go gentle."
More comments followed:
"the man born normal then built himself into a different animal!"
"Do you believe in love at first sight?"
Here's goes the Rock, in all his glory, doing his Black Adam training. Cool t-shirt though, no?
View this post on Instagram