A Big Moment for the Couple
The Real Housewives of Orange County O.G. Vicki Gunvalson has had a few relationships in the public eye since signing onto the show. Perhaps that is why she's kept her new man a mystery for a while. But now that mystery is out in the open since taking a big leap in their relationship this past weekend.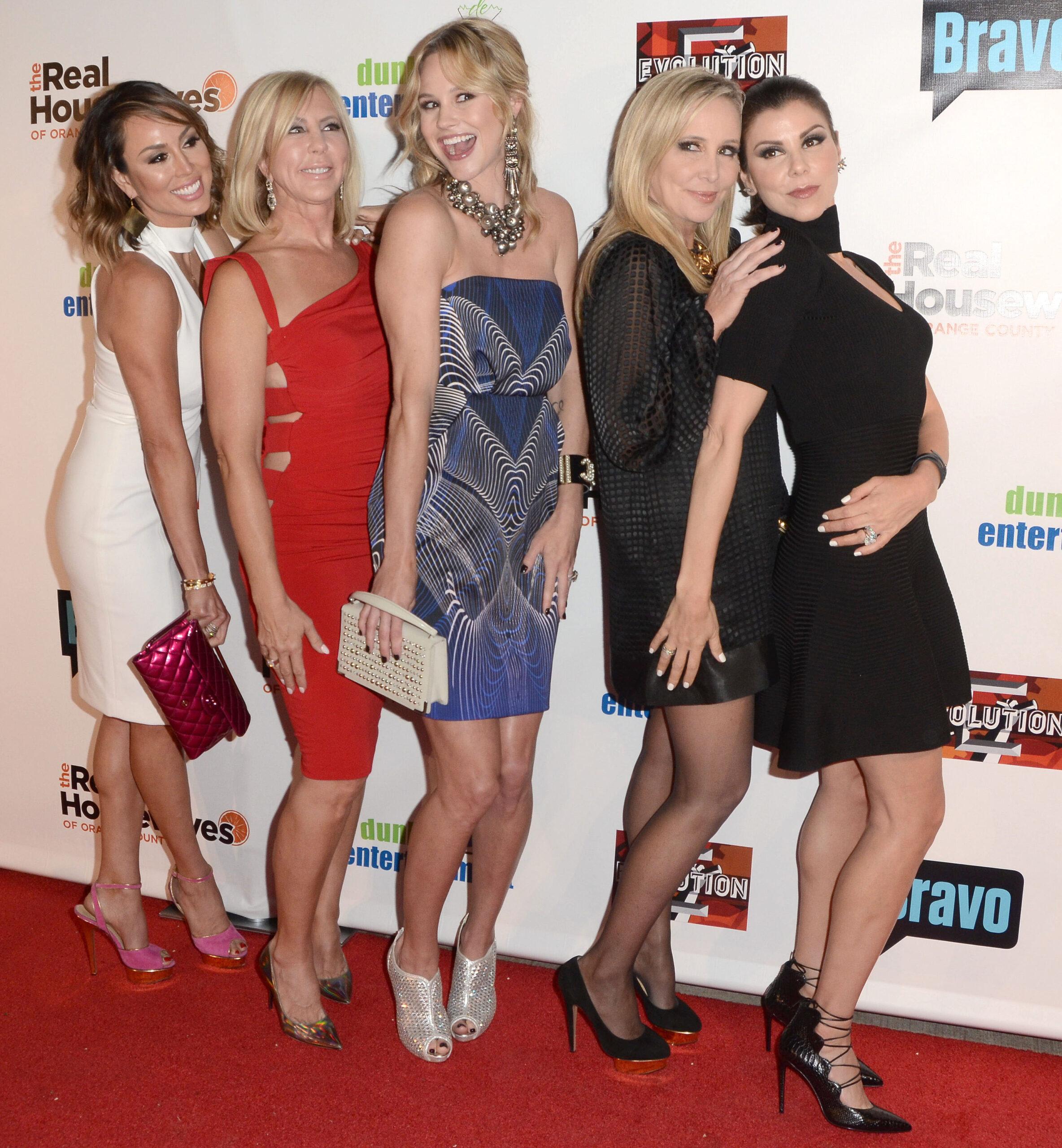 Introductions All Around
Gunvalson introduced her new man, Michael, to her family in Illinois over the weekend and marked the occasion with an Instagram photo captioned, "My heart is happy. So great introducing Michael to my amazing family. Lots of laughs and tons of fun." The 60-year-old Housewife told US Weekly why she kept him under lock and key for a while. "It's an equally respectful relationship that I am protecting with everything in me. Michael will never be 'public.' He has seen what has happened to boyfriends and husbands with the media." Michael had the opportunity to meet Gunvalson's brother, sister, grandchildren and even some close high school friends.
How Love Found Her
The two lovebirds met through a mutual friend back in January and decided to take the relationship slow. But now that her love tank is no longer empty, she has shared him with her family and the rest of the world on Instagram and it appears everyone approves. She told US Weekly, "He's a breath of fresh air and my family all gave me a big thumbs up."
The Road to Love Wasn't Always Paved
Relationship happiness wasn't something Gunvalson has had a lot of until now.  She was married at the age of 21 to Michael J. Wolfsmith, the father of her two children, Michael and Briana. That marriage was said to be awful and ended up being short-lived due to his alcohol issues, verbal abuse and cheating. Her second marriage, to Donn Gunvalson, was the one The Real Housewives fans got to witness on the show. The couple were married for 20 years. Gunvalson ultimately blames the show for the divorce and has said they would have stayed together if it weren't for the show.

The End of One Chapter
More recently, Gunvalson was engaged to Steve Lodge. The two met at a charity event in 2016 and began dating. Three years later, they were engaged. The two broke up in September 2021 after being engaged for two years. The split came as a shock to many, but Gunvalson accused Lodge of cheating. After the split, Lodge ran in a special election for Governor of California but lost.
The Love Tank is Now Full
Now that Gunvalson's love tank is full, she's telling the world on her terms. She recently told Access Hollywood's Housewives Nightcap, "I manifested him. He has everything on the list but one thing. Including wearing cowboy boots and loving country-western music. He doesn't have a boat." And it seems that her family, friends and fanbase are all on the same page with this relationship. Comments on her Instagram post are positive and happy for the couple.