Malia Obama can slay every outfit, including all swimwear looks!
The daughter of former President Barack Obama has been spotted sporting various swimming ensembles through the years.
Just as she's graceful, Malia has also shown impressive confidence, even in a bikini. In February 2019, she went to Miami with her friends to have fun under the sun.
Phenomenal Bikini Body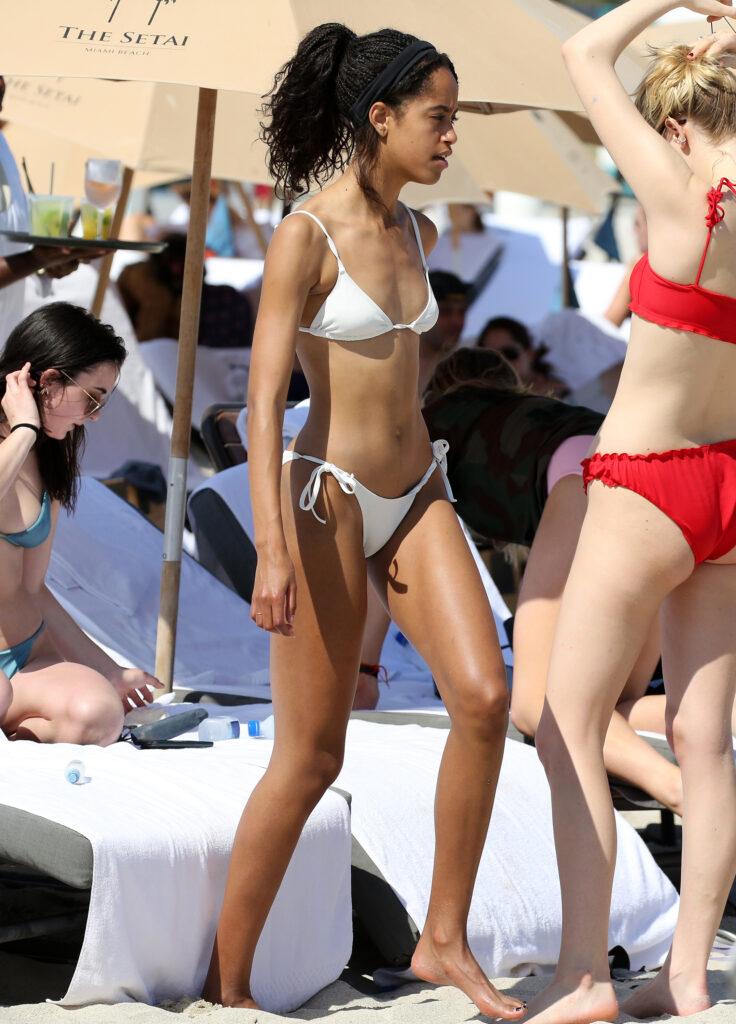 Malia, who was 20 at the time, rocked an all-white string bikini. The swimwear's top boasted triangle-cut cups and thin straps that clung over her shoulders — highlighting her slender arms. Its neckline dipped low — displaying an ample amount of her décolletage.
On her lower half, Malia wore a pair of matching bottoms that upped the ante of her look even more. The number showcased her sculpted legs thanks to its high-cut design. Its curved waistband was connected with strings tied in dainty bows high up on her hips, accentuating her trim waist and flat midsection.
Legs For Days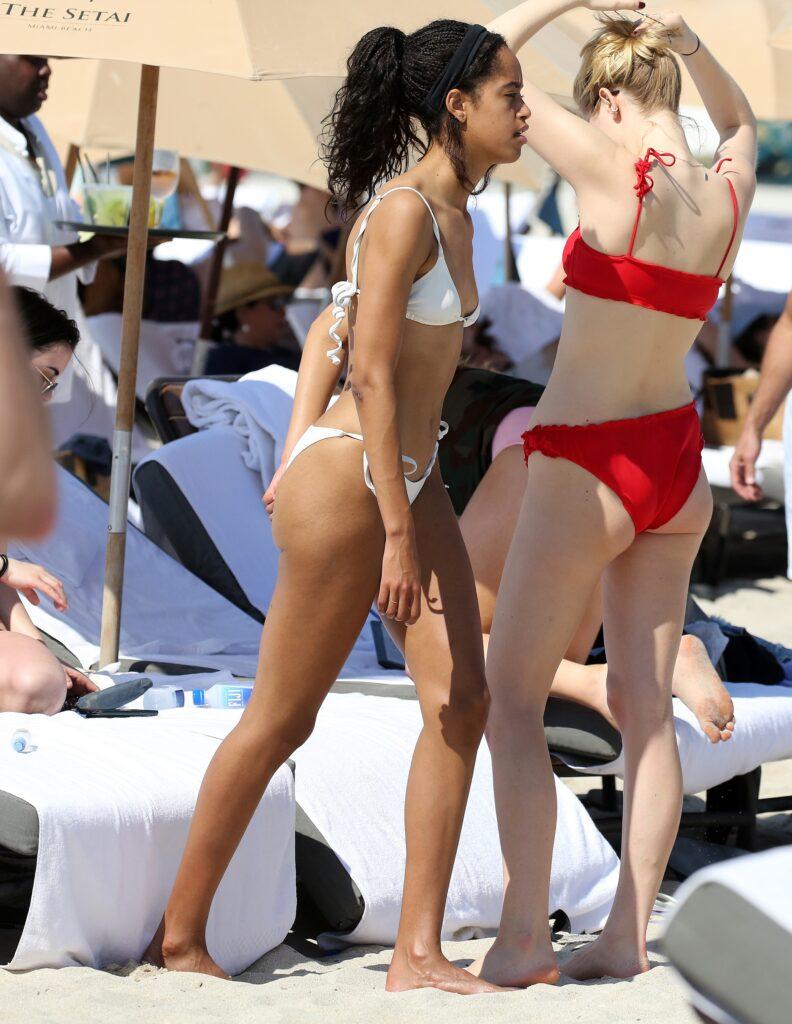 Malia has a stature of a supermodel, standing at 6'1″. She inherited her tall height from her amazing parents. The former president is only an inch taller than his eldest daughter, while her mom, Michelle Obama, is 5'11".
During the beach day, Malia styled her black locks in braids and tied them all into a ponytail while also wearing a black headband. She went simple with her accessories, such as wearing a plain band on her right ring finger and several stud earrings.
Malia was snapped at numerous angles while enjoying the sunny day with her friends. She was seen drinking while lounging on the sunbed and walking on the sand while chatting with her friend. The stunner was also photographed at a rear view angle, which displayed her pert backside, as she posed for a picture with her pals.
Attracting Attention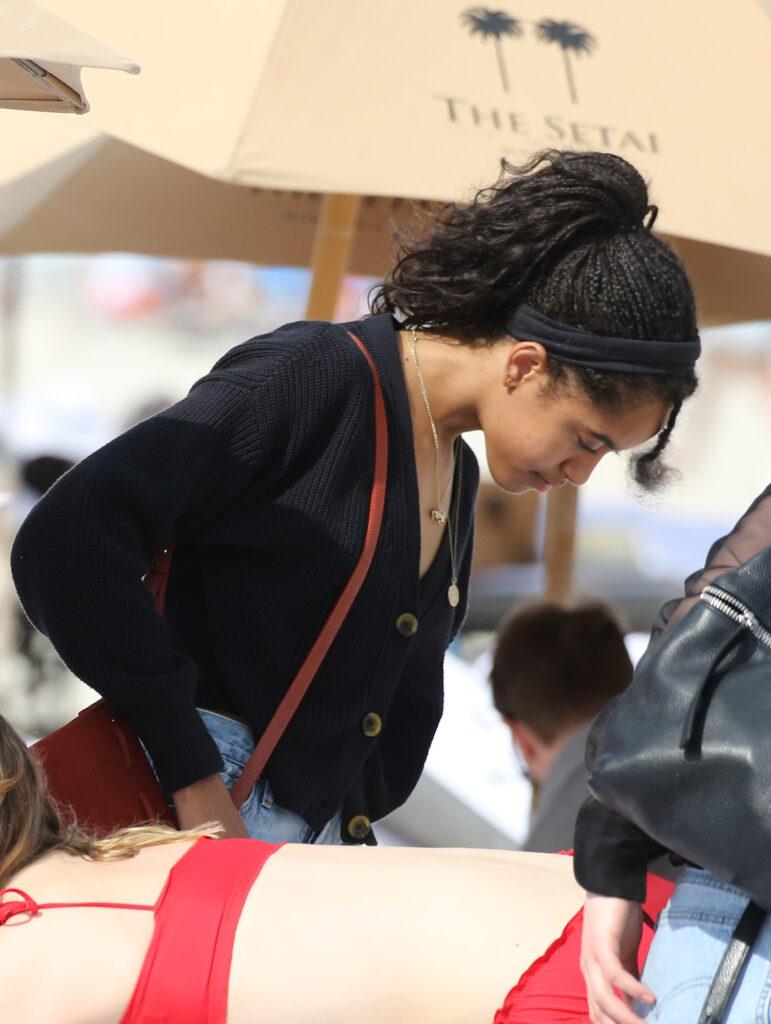 Malia also rocked a casual outfit in the same place, which included a black cardigan and a pair of denim shorts. She accessorized with a small brown sling bag and two gold necklaces.
Into A Different Look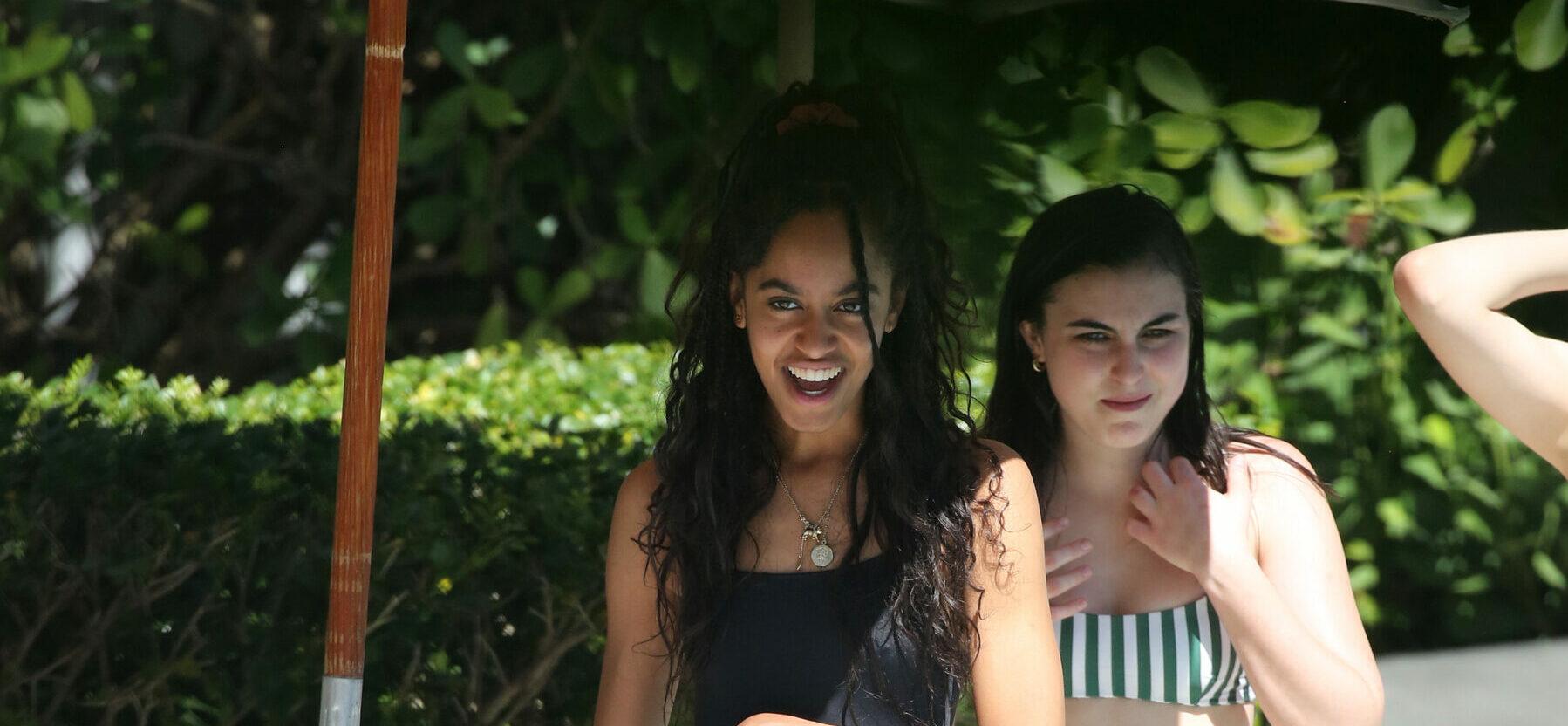 On another day in Miami, Malia slipped into a black one-piece during a pool day. The piece had a sleeveless design and high-cut sides that showed off her long, lean legs. She pulled half of her locks in a ponytail and incorporated some braids. She also traded her gold accessories for a silver necklace.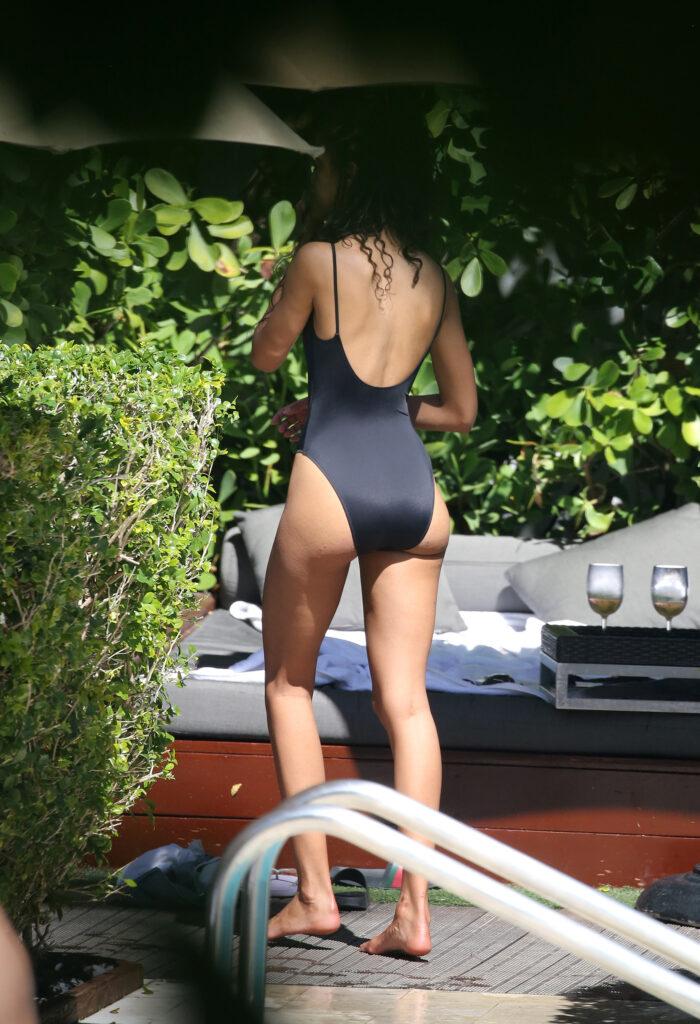 Chasing Her Dreams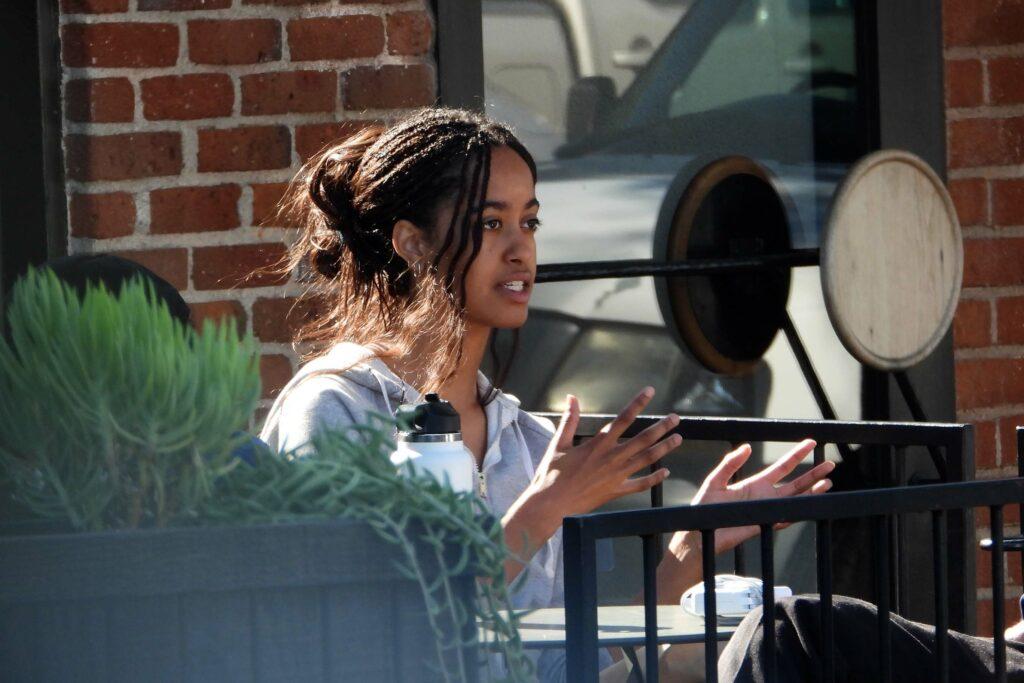 While Malia definitely got the looks, she also got the brains. In 2021, she graduated from Harvard and obtained a Bachelor of Arts degree in Visual and Environmental Studies. She moved to Los Angeles to pursue her interests in television and filmmaking.
Life Outside The White House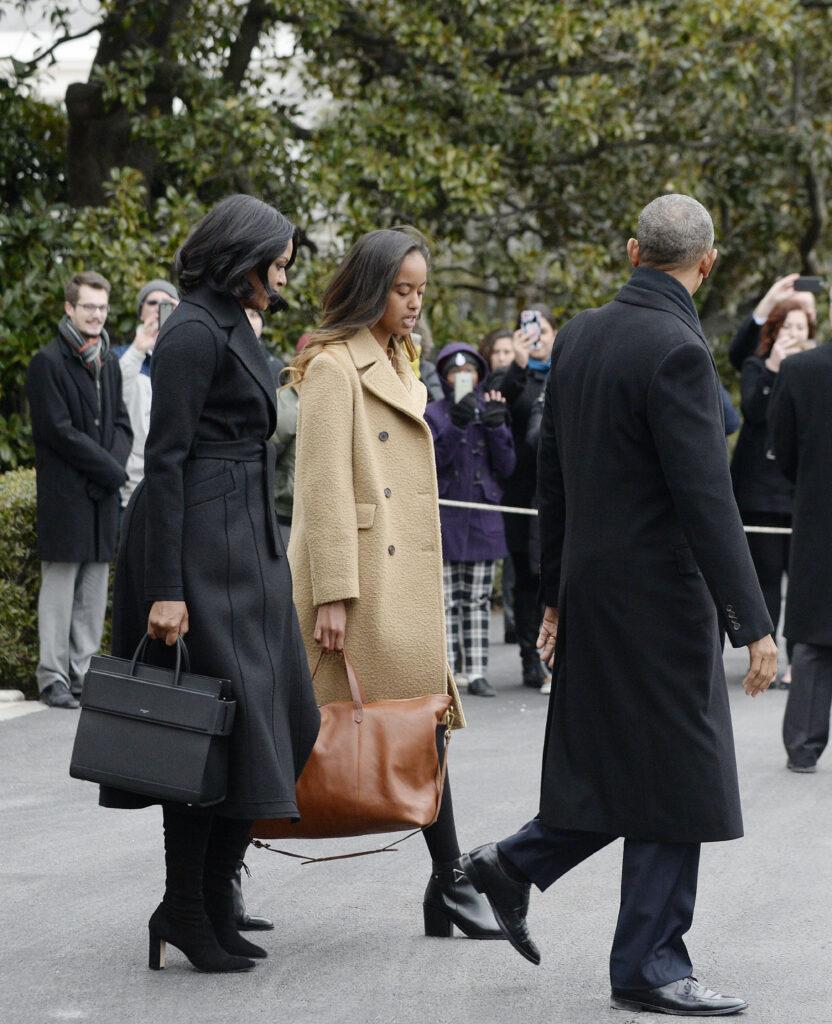 Malia and her sister Sasha, 21, spent eight years of their life at the White House when their dad was President of the United States. They moved out in early 2017.
Their mom Michelle talked about the importance of making the girls well-adjusted and able to acclimate to life outside of the White House during an appearance on "The Ellen Show."
"They wouldn't always be in that bubble of the White House, so they had to learn to make their beds, they had to learn how to drive, they had to learn how to be compassionate, independent, responsible people," she explained. "So that they entered the world as responsible, compassionate, capable people, and I think they are amazing young women because of that."