Daisy Keech shows off her peachy derrière in a new Instagram post!
The famous influencer delighted her 5.9 million Instagram followers by uploading a scanty snapshot to her social media account. Keech decided to go pantless and showed off her lacy underwear that left little of her enviable figure to the imagination.
An Eye-Popping View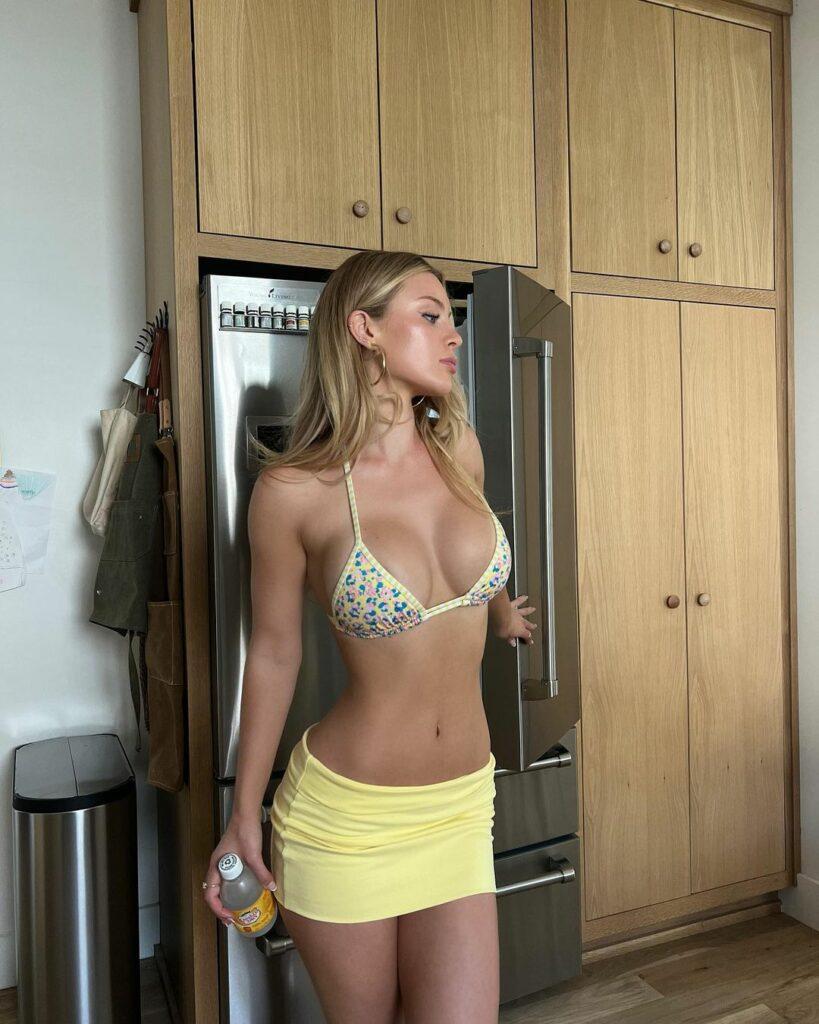 In the new addition to her feed, the 22-year-old looked like a total smokeshow while sporting a racy ensemble. On top, she rocked a white crop top with long sleeves. It had a loose fit, but the hem ended at her midriff, exposing much of her flat midsection.
As Keech got rid of her bottoms, her lace thong panties were spotted. It was in a light orange color that popped against her complexion. The undergarment cut high on her curvaceous hips and fit snugly around her tiny waist while emphasizing her sculpted thighs and legs. It had a small triangular fabric on the back portion, which ran thin below that exposed her famous Keech peach. Viewers also got a small peek at her taut tummy and underboob as she went braless in the shot.
Always A Stunner
The model, who co-founded the Hype House, posed inside the bathroom with walls painted in black. She stood sideways, but most of her backside was seen in the camera. Keech, who had white socks on, stood on a small rectangular rug. She pointed her toes and leaned on the sink with a round gold mirror above, placing her hands on the sides. The babe looked over her shoulder with a seductive stare into the lens.
A white door, which was wide open, was visible in the background. The wicker rack and the toilet were also spotted.
Keech had her blond locks parted in the center and was styled mostly straight but with volume. See the pic here.
Fans Drop Compliments
Her avid admirers went wild for the post, as it gained plenty of likes within the first five hours after it was shared on her page. Several followers also rushed to the comments section to leave dozens of messages during that same time.
"A lovely sight," one declared.
"You are surreal and oh so beautiful!" raved another commenter.
"Wow, you are absolutely beautiful," echoed another one.
"Woke up to this. Now I am energized! You are incredible!" quipped the fourth user.
Displaying Her Hot Bikini Bod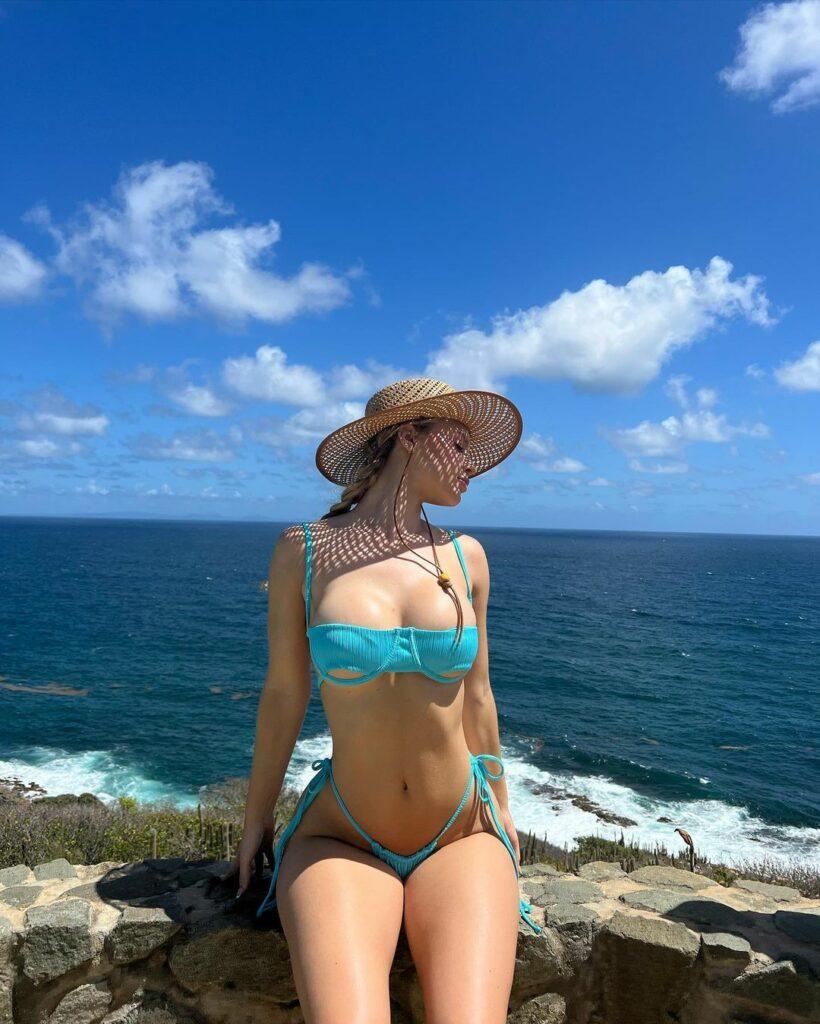 Keech has served up a number of smoking-hot looks on her Instagram account lately. On June 11, she posted a photo of herself rocking a printed thong bikini that flaunted her phenomenal figure. She flaunted her killer backside to the camera while holding her dog.
Did Daisy Keech Get Butt Enhancement?

As with being famous, Keech has plenty of haters. Some people spread rumors that her booty was fake. To prove that they're 100% real, she had them checked by a pro and asked for confirmation on camera.
Keech has also shared her secrets about having perky buns. She made an eight to 12-week booty program called Keech Peach, which is designed for "anyone that wants to build a bigger, rounder, perkier butt."