Actress Amber Heard filmed her first sit-down interview with TODAY co-host Savannah Guthrie on June 9.
The interview will be televised on primetime on Friday, June 17, at 8 PM ET on NBC. NBC has released a small clip from the interview before its release, where the "Aquaman" actress claims that she did not receive "fair representation" in her trial against Johnny Depp.
Amber Heard: 'You cannot tell me that you think that this has been fair'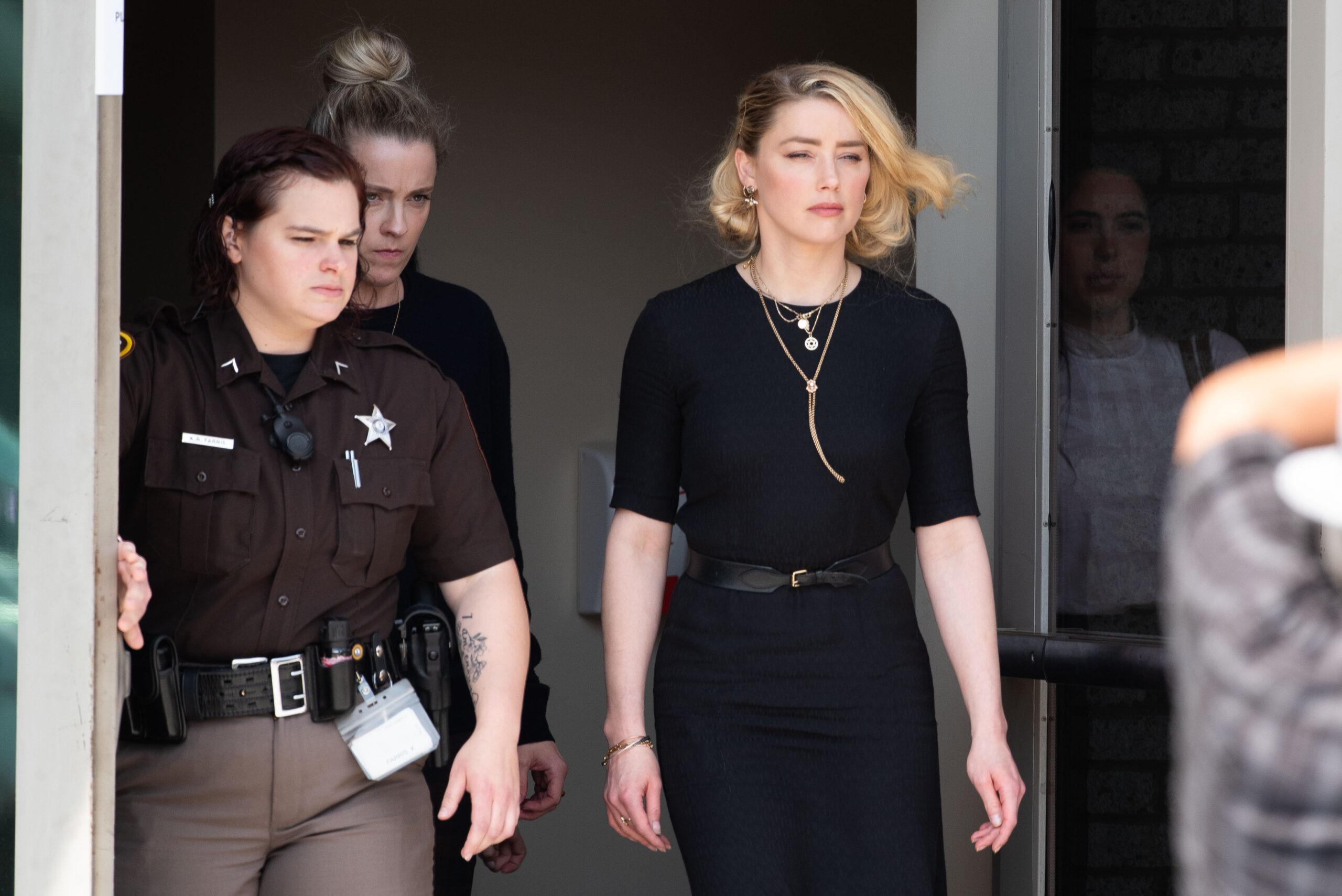 "The Adderall Diaries" actress says that she does not "blame" the jury for the verdict that they handed down, which was unanimously in Depp's favor. The jury awarded the "Pirates of the Caribbean" actor $15 million in damages: $10 million in compensatory damages and $5 million in punitive damages. The $5 million was later reduced to $350,000 dollars – the maximum allowed under Virginia state law.
Although the jury concluded that defamation did occur in Heard's 2018 Washington Post op-ed where she declared herself a survivor of domestic violence and never mentioned Depp by name, the jury also found that defamation occurred when one of Depp's attorneys labeled Heard's abuse claims "a hoax." As a result, they awarded her only $2 million dollars out of her $100 million countersuit.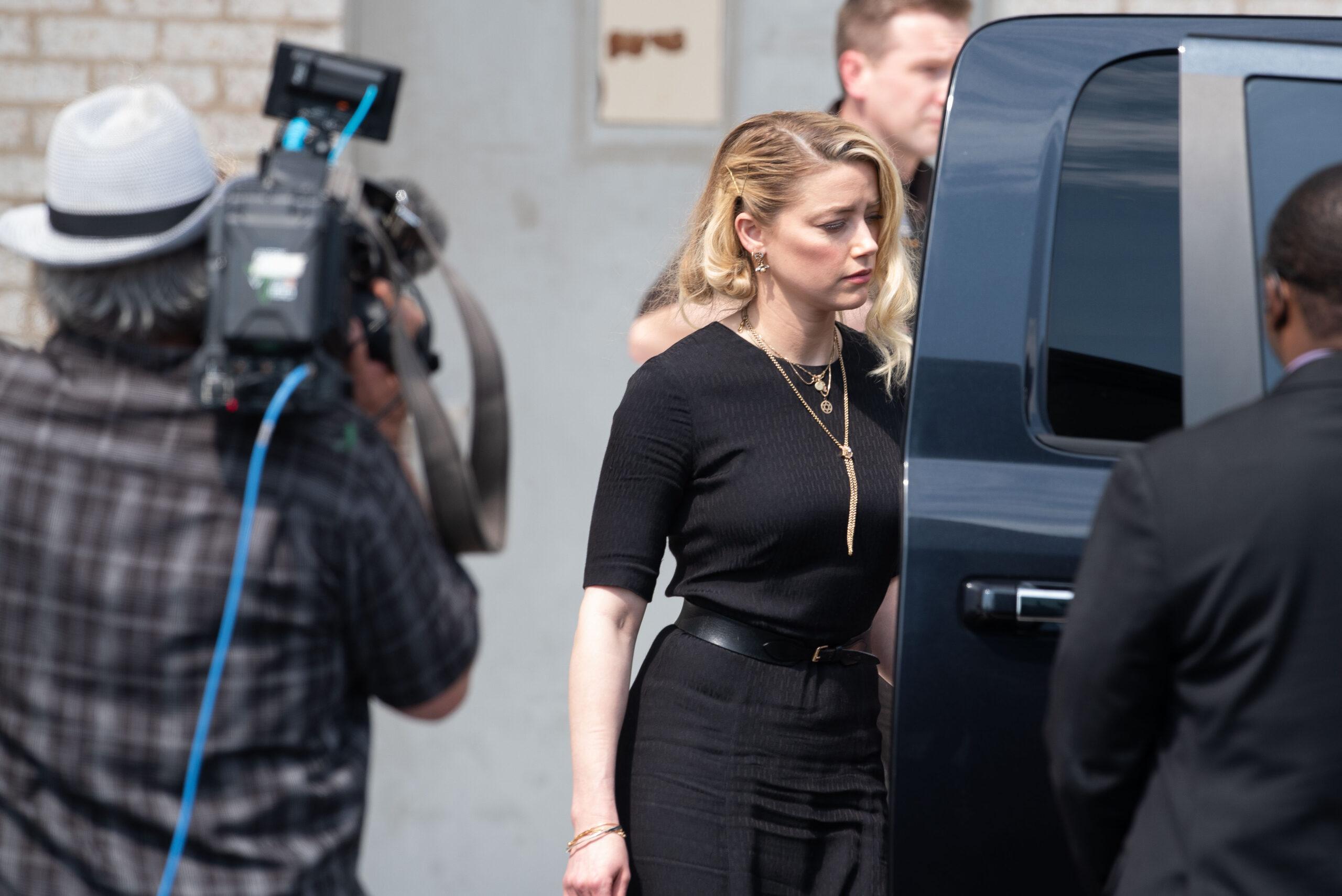 On Monday, NBC revealed a preview clip of the interview that is scheduled to air on Friday, with Heard adamant that she did not receive a fair trial.
"I don't care what one thinks about me or what judgments you want to make about what happened in the privacy of my own home, in my marriage, behind closed doors," Heard says in the clip. "I don't presume the average person should know those things. And so I don't take it personally."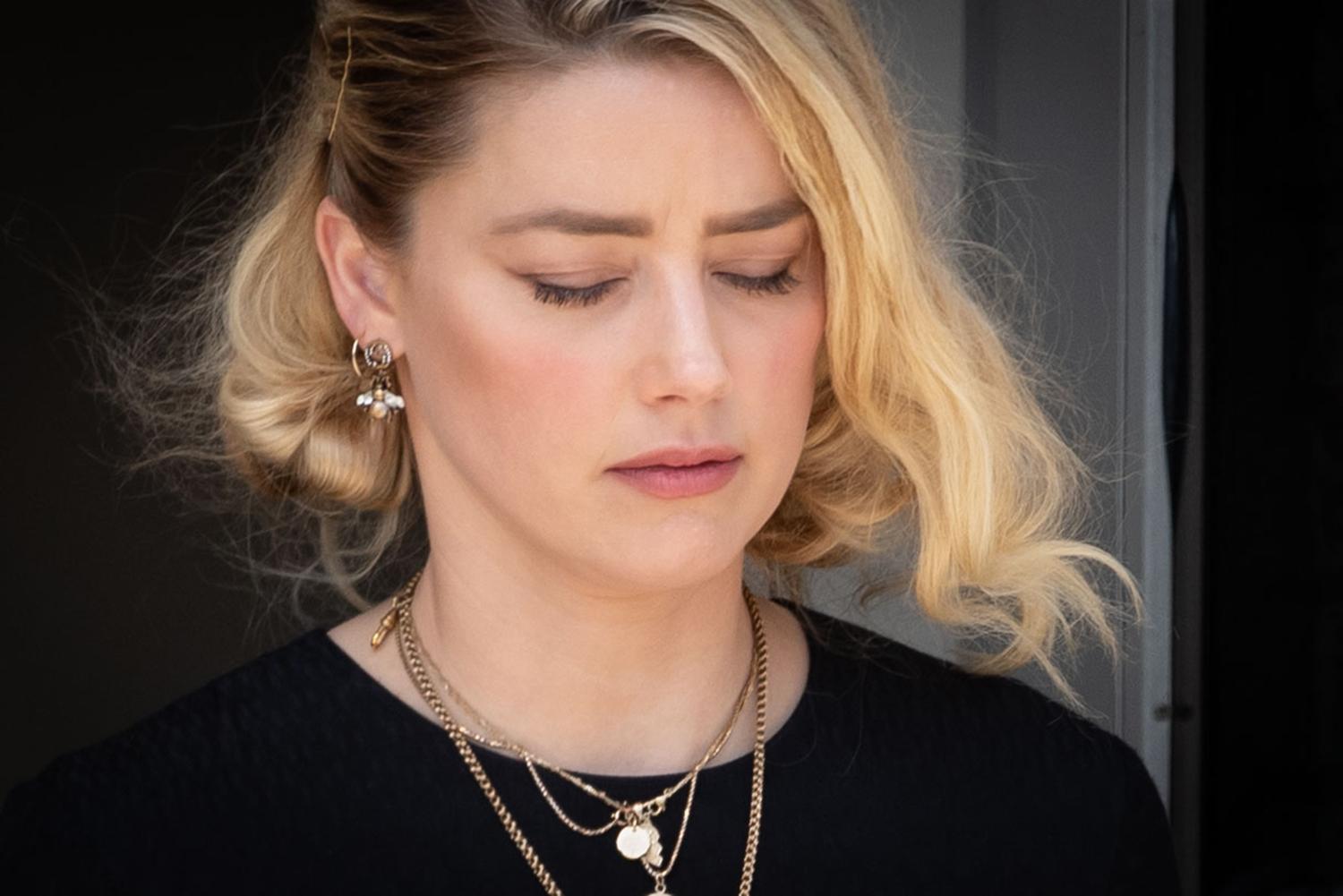 "But even somebody who is sure I'm deserving of all this hate and vitriol, even if you think that I'm lying, you still couldn't look me in the eye and tell me that you think on social media there's been a fair representation," she continued. "You cannot tell me that you think that this has been fair."
Amber Heard Says That She Does Not 'Blame' The Jury For Their Decision
In the clip, Heard says that she does not blame the jury for reaching their decision.
"How could they make a judgment, how could they not come to that conclusion?" she says in the clip. "They had sat in those seats and heard over three weeks nonstop, relentless testimony from paid employees and towards the end of the trial, 'randos,' as I say."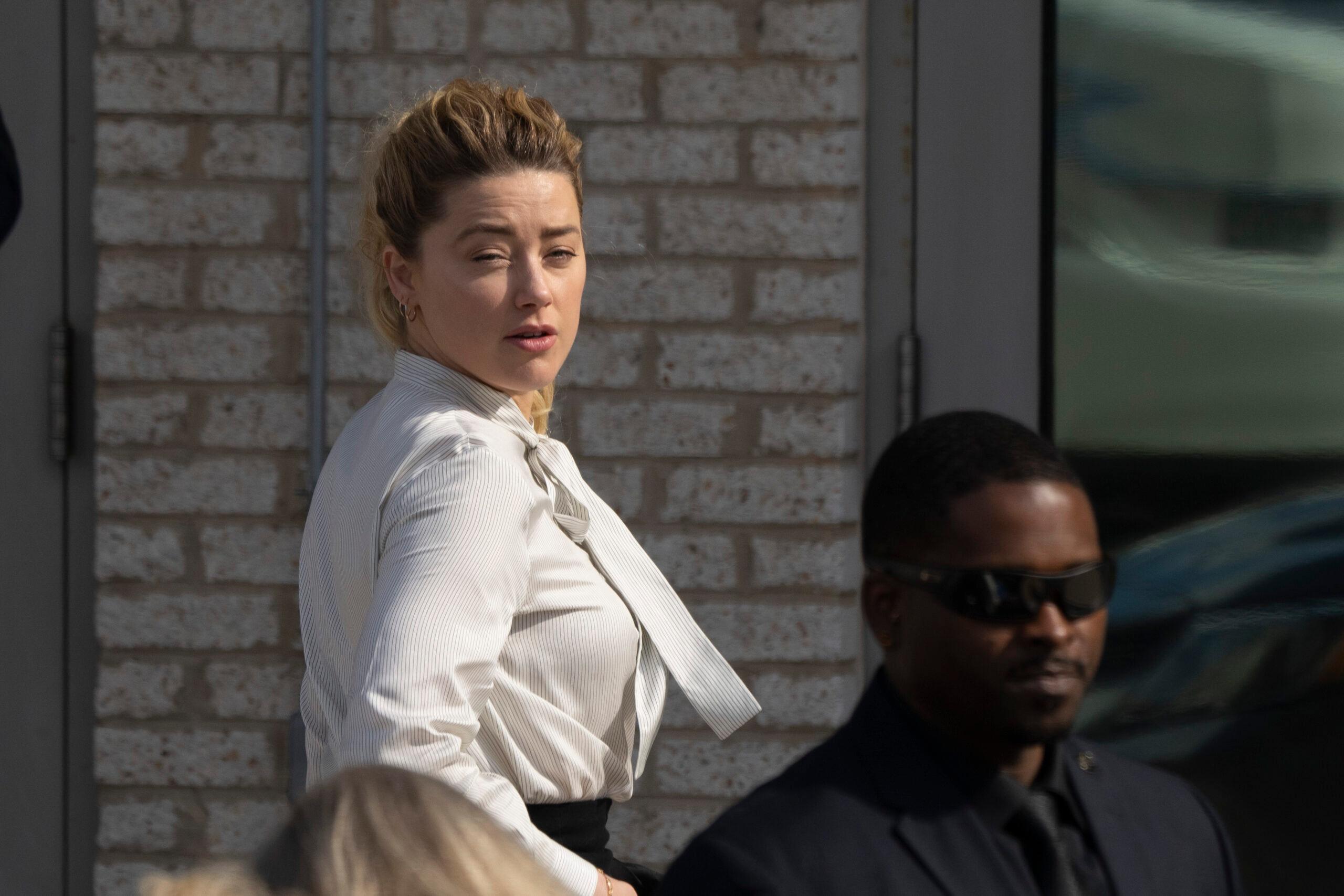 "I don't blame [the jury]," she said. "I actually understand. [Depp is] a beloved character and people feel they know him. He's a fantastic actor."
A spokesperson for Amber Heard would not take questions, but told The Blast that "Johnny Depp's legal team blanketed the media for days after the verdict with numerous statements and interviews on television, and Depp himself did the same on social media."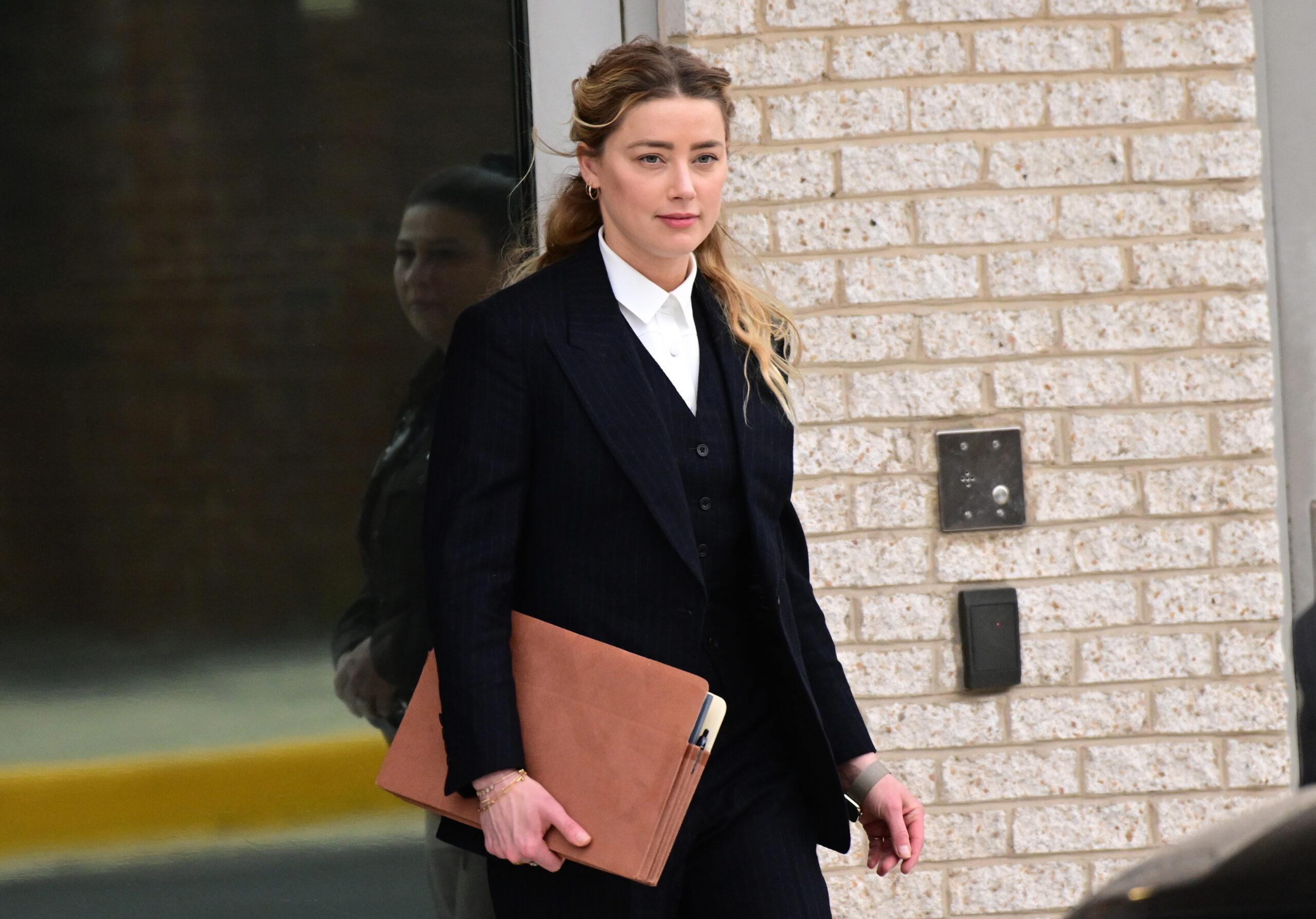 "Ms. Heard simply intended to respond to what they aggressively did last week; she did so by expressing her thoughts and feelings, much of which she was not allowed to do on the witness stand," they continued.
Shortly after the verdict was read, Heard took to social media and called the jury's verdict a "setback" for women.
Amber Heard Describes Herself As 'Heartbroken' Beyond Words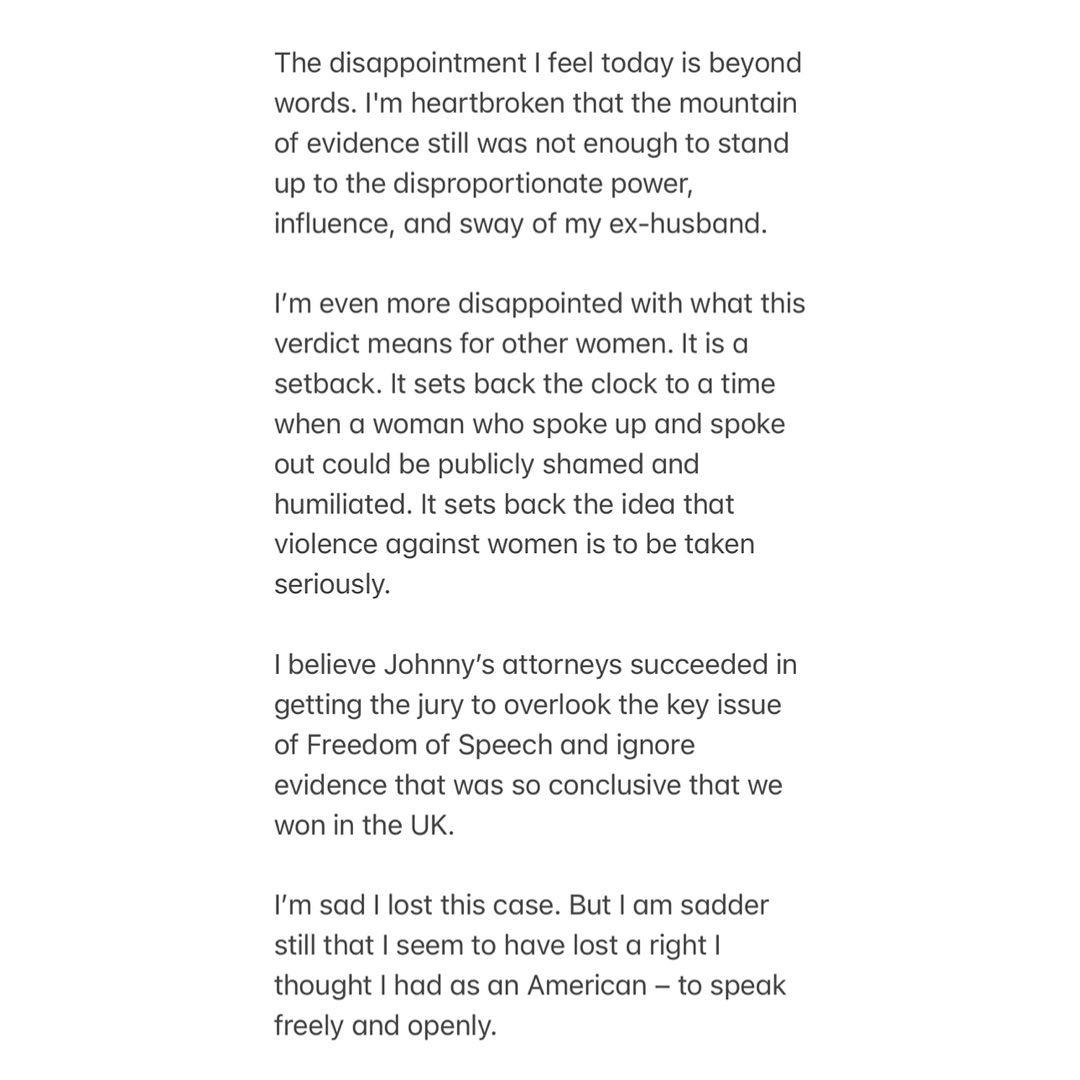 In a short statement posted to her social media pages, "The Rum Diary" actress began, "The disappointment I feel today is beyond words."
"I'm heartbroken that the mountain of evidence still was not enough to stand up to the disproportionate power, influence, and sway of my ex-husband."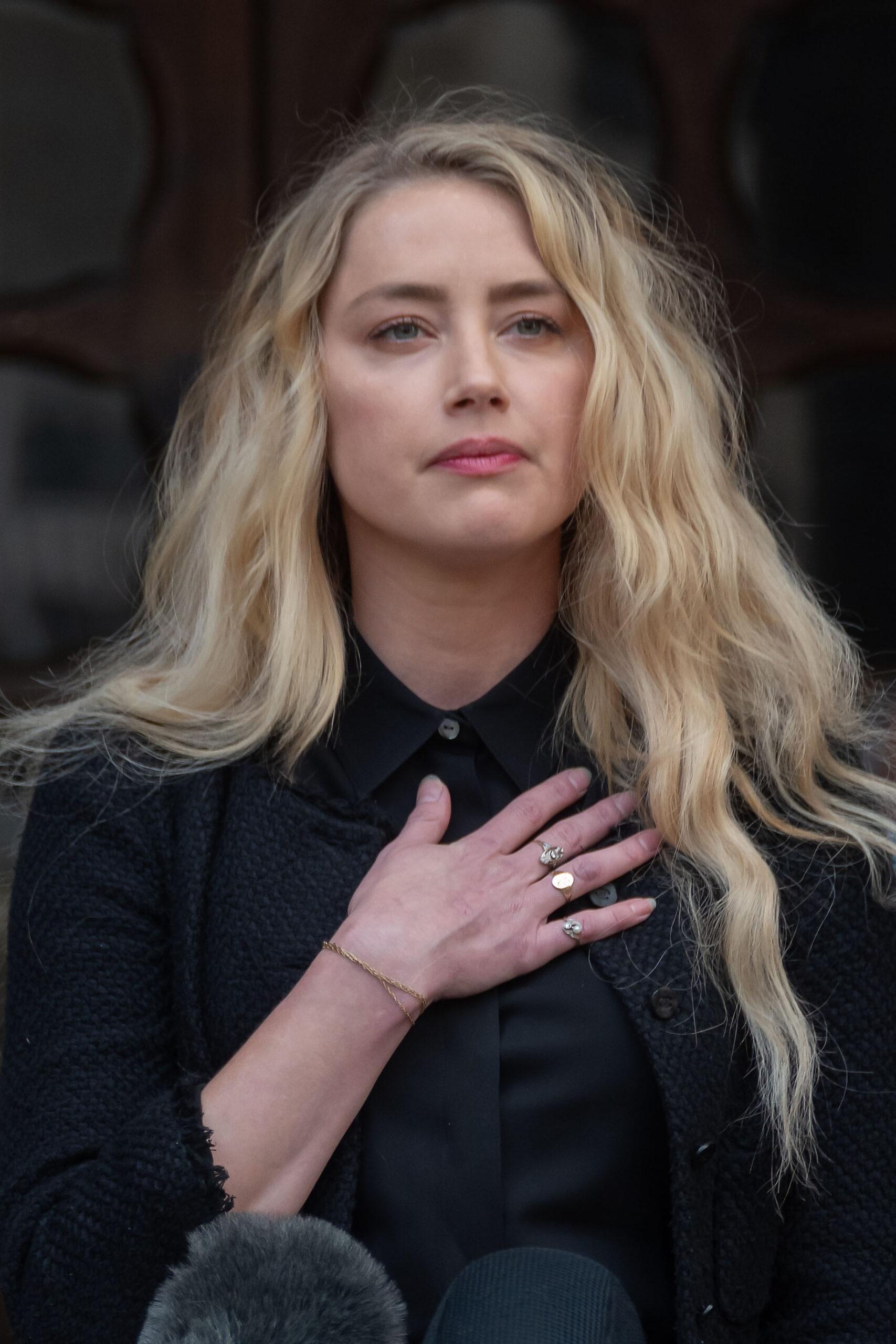 "I'm even more disappointed with what this verdict means for other women,"  she continued. "It is a setback. It sets back the clock to a time when a woman who spoke up and spoke out could be publicly shamed and humiliated. It sets back the idea that violence against women is to be taken seriously."
"I believe Johnny's attorneys succeeded in getting the jury to overlook the key issue of Freedom of Speech and ignore evidence that was so conclusive that we won in the UK," she added.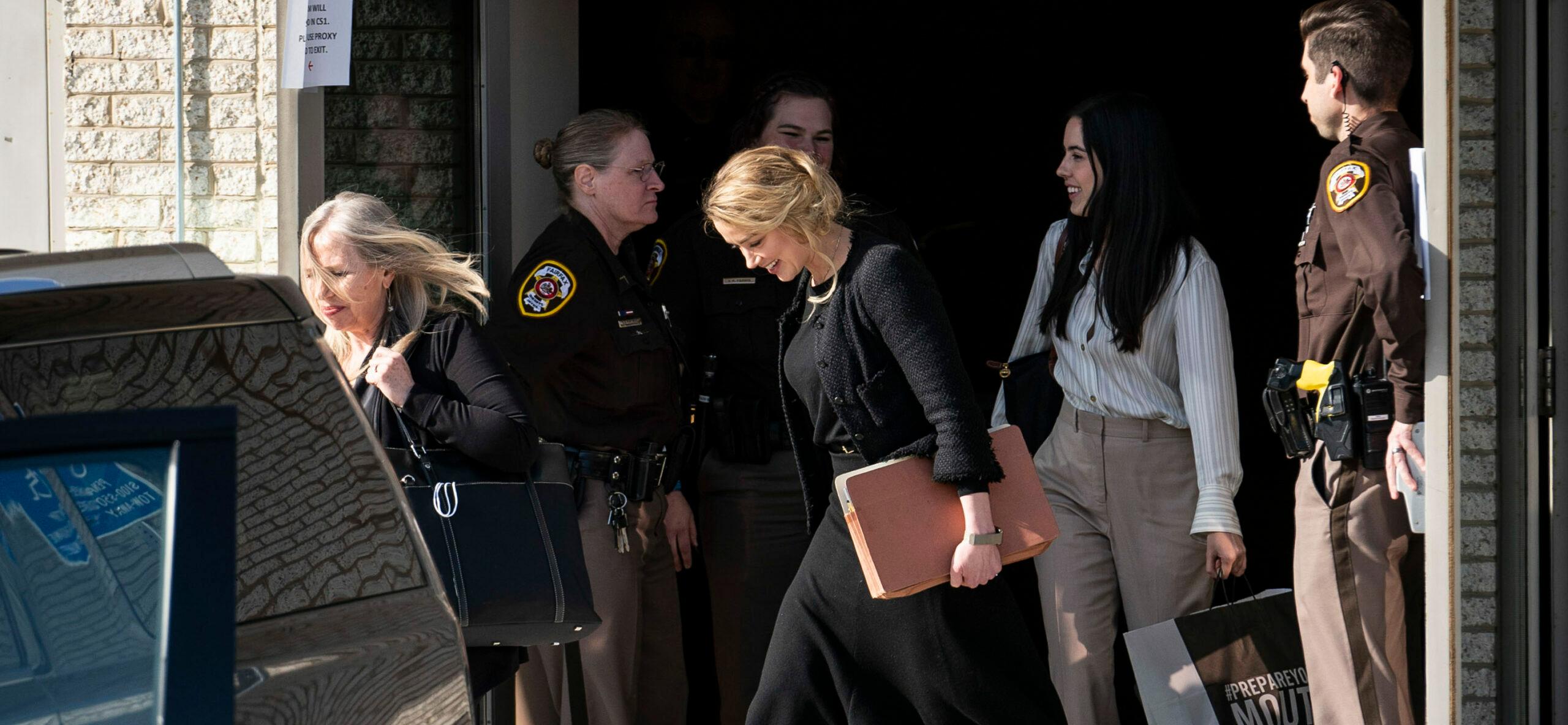 "I'm sad I lost this case," she concluded. "But I am sadder still that I seem to have lost a right I thought I had as an American – to speak freely and openly."