Ezra Miller has again made headlines for another wrong reason. The controversial actor has been in the news lately for causing mayhem wherever he goes.
However, this time, the actor wasn't disturbing the peace of a place but that of the parents of a teenage girl.
Parents Demand Protective Custody Against Ezra Miller
Per TMZ, the concerned parents of an 18-year-old woman named Tokata Iron Eyes are seeking to protect their daughter from "The Perks of Being A Wallflower" actor.
Tokata's parents are asking a court to intervene and keep Miller away from their daughter as they are a bad influence on her and have taken control over her.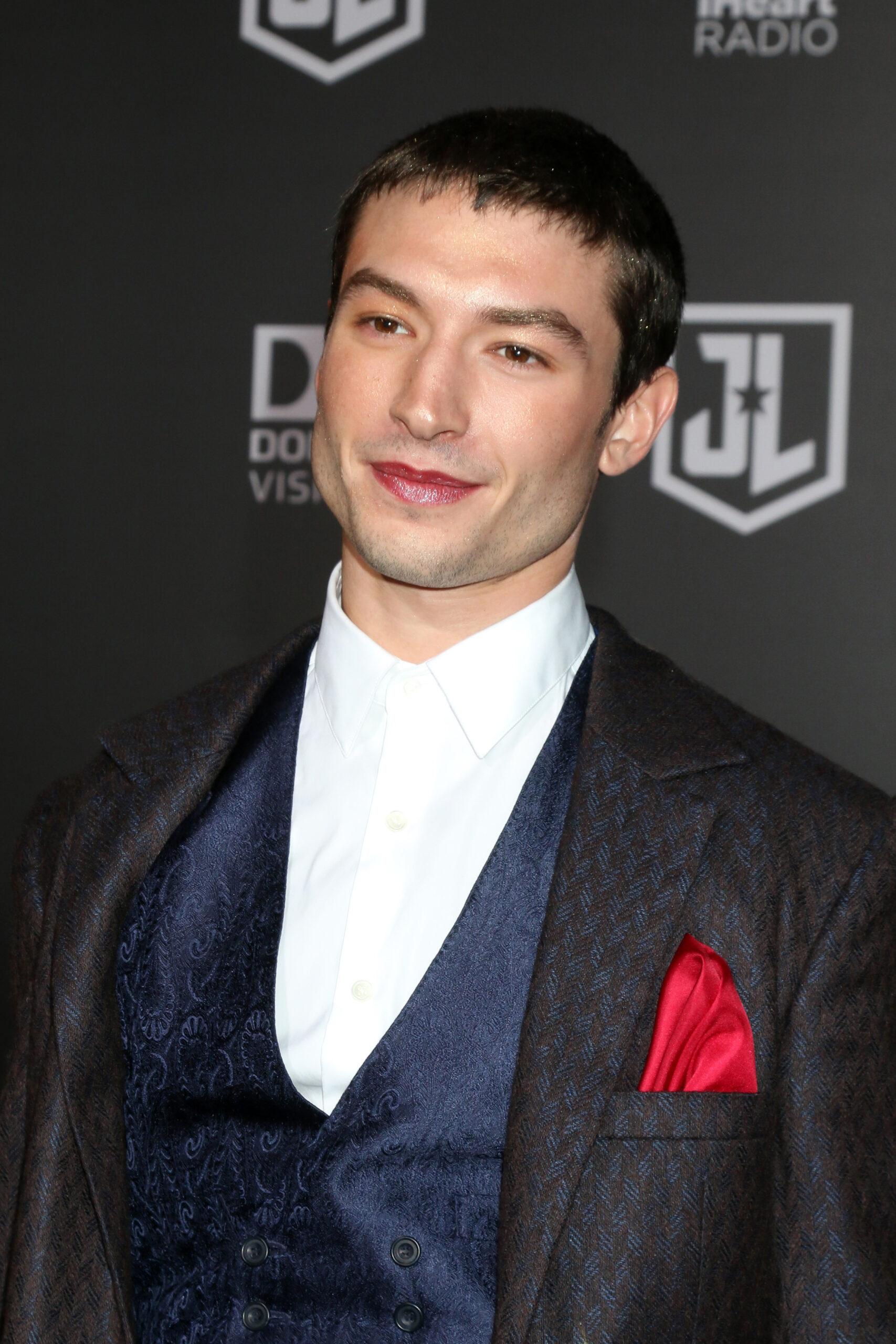 In the court documents, the young adult's parents claim that Tokata and the actor met years ago, in 2016, when she was just 12. At the time, Miller was 23, 11 years older than Tokata.
They met when the New Jersey actor visited the Standing Rock Reservation in North Dakota and Miller and Tokata formed an instant connection that her parents believe has put her in danger.
According to the troubled parents, some years after their initial meeting, Miller reportedly flew Tokata, who was 14 at the time, to London to visit the studio where "Fantastic Beasts and Where to Find Them" was filmed.
The young teenager was such a fan of the movie, and Miller took advantage of that. Their friendship became stronger and that was when things began to spiral down.
Tokata's parents accuse the now-29-year-old actor of giving their then-underaged daughter, marijuana, alcohol, and LSD.
The 'Flash' Actor Accused Of Controlling The Young Adolescent
It got so terrible that Tokata dropped out of her private school in Massachusetts last December.
By January when Tokata's parents flew to the actor's home in Vermont to take home their daughter, they witnessed the unimaginable. Their daughter had bruises on her body, which they believe were inflicted by Miller.
Also, the 18-year-old was without her car keys, bank cards, and driver's license, among other essential things.
Although they were able to take their daughter home, the reunion didn't last long as Tokata flew out shortly to meet up with Miller again. Tokata's parents haven't set eyes on their daughter as she travels the world with the troubled actor.
View this post on Instagram

The pair were even spotted together at a club in Hawaii, where Miller was arrested multiple times for public disturbance and assault.
The worried parents claim in the court docs, "Ezra uses violence, intimidation, threat of violence, fear, paranoia, delusions, and drugs to hold sway over a young adolescent Tokata."
They allege that the Hollywood star, who identifies as they/them, imposed a sexuality preference on Tokata, making her identify as "non-binary transgender" when she previously identified as "non-binary, queer, gay."
Miller also reportedly forced Tokata to go by the name Gibson, a nickname she only used with family and friends.
Despite Tokata's parents' concerns, the young adult insists that all is well with her and Miller is not a bad influence on her. In a social media post, the 18-year-old released a lengthy statement maintaining that her mental health was sound.
Addressing her relationship with Miller, Tokata, who claimed she dropped out of school after a close friend died, wrote, "My comrade Ezra Miller for the entirety of the aforementioned era has only provided loving support and invaluable protection throughout this loss."
She then declared, " I am in no way or under any circumstance have ever been during my short lived adulthood, in need of a conservatorship. My father and his allegations hold no weight and are frankly transphobic and based on the notion that I am somehow incapable of coherent thought."
View this post on Instagram

Tokata instead accused her parents of subjecting her to emotional manipulation while she lived with them. She shared that she is now seeing a therapist, but reiterates that her life is hers and not any of her parents' business.
A hearing for the protective order is set for next month and Miller is yet to publicly comment on the case.