While Machine Gun Kelly may be one of the biggest music stars in the world, he didn't have the easiest childhood. 
The star, whose real name is Colson Baker, was born in Houston and was abandoned by his mom at age nine. He also grew up with his father, who was afflicted with mental health issues and couldn't hold a job, leading them into abject poverty.
While all these incidents left the hitmaker distraught and resentful, it'd appear that he had put it all behind him. He recently reconnected with his estranged mother and shared a picture of both of them on Thursday. Read on for more details.
'Introducing My Mom'
View this post on Instagram
On Thursday, the star shared a sweet picture on his Instagram where he was seen sitting cross-legged and alongside his mom. They also posed with peace signs and shared sweet smiles with the camera. While the hitmaker donned a long t-shirt, shorts, and pink sneakers, his mother wore a casual turquoise shirt and black pants.
This is the first public picture they shared since they reconnected a year ago.
"Introducing … my mom," the 32-year-old captioned his picture and received many positive comments from his fans.
"This is a big deal, brother. So glad you guys reconnected," an Instagram user commented, per People. "After all these years! I'm so happy for you," another follower wrote. Another added, "What a full circle moment, that's awesome."
A fourth responded, "time for healing. Love this." Before this, the musician had revealed prior that he had reconnected with his mom and credited their reunion to his fans.
"Wild story, but after all these years, the fans are responsible for me and my mom finally reconnecting. I love you," he posted.
His Mother Left Him In Childhood
Born and bred in Houston, Kelly has never shied from opening up about his mom's absence during his childhood.
In his Lil Skies collaboration named "Burning Memories," he disclosed that her mom abandoned his family when he was nine.
"Yeah, this one's for the mama that I never knew / I took acid just to burn all of my memories of you," Kelly sang on the 2016 track. "I guess now I really wanna know the truth / How'd you leave your only child at 9 for another dude?"
He continued elsewhere in the track, "All the years that you ignored me left me sleepless in the bed. I hope that he got some kids because your only son is dead."
Kelly then moved to Denver with his father, and his father battled an array of mental illnesses, which led him to spend most of his childhood in poverty.
He admitted that he had only two outfits to wear during his childhood and sometimes slept on a rickety chair. This also led him to be bullied by his classmates due to poor clothing.
"I used to stand out because I was tall and I couldn't really fight back then," he told First Avenue. "Then I got tired of getting beat up so I started fighting people with my words instead."
After he graduated from high school, he was kicked out of home by his dad. He juggled strenuously with making burritos at a local chipotle and creating music.
Fortunately, while on the verge of his exit from his home, he landed a deal with P Diddy's label after being discovered during a performance.
His Father Died In 2020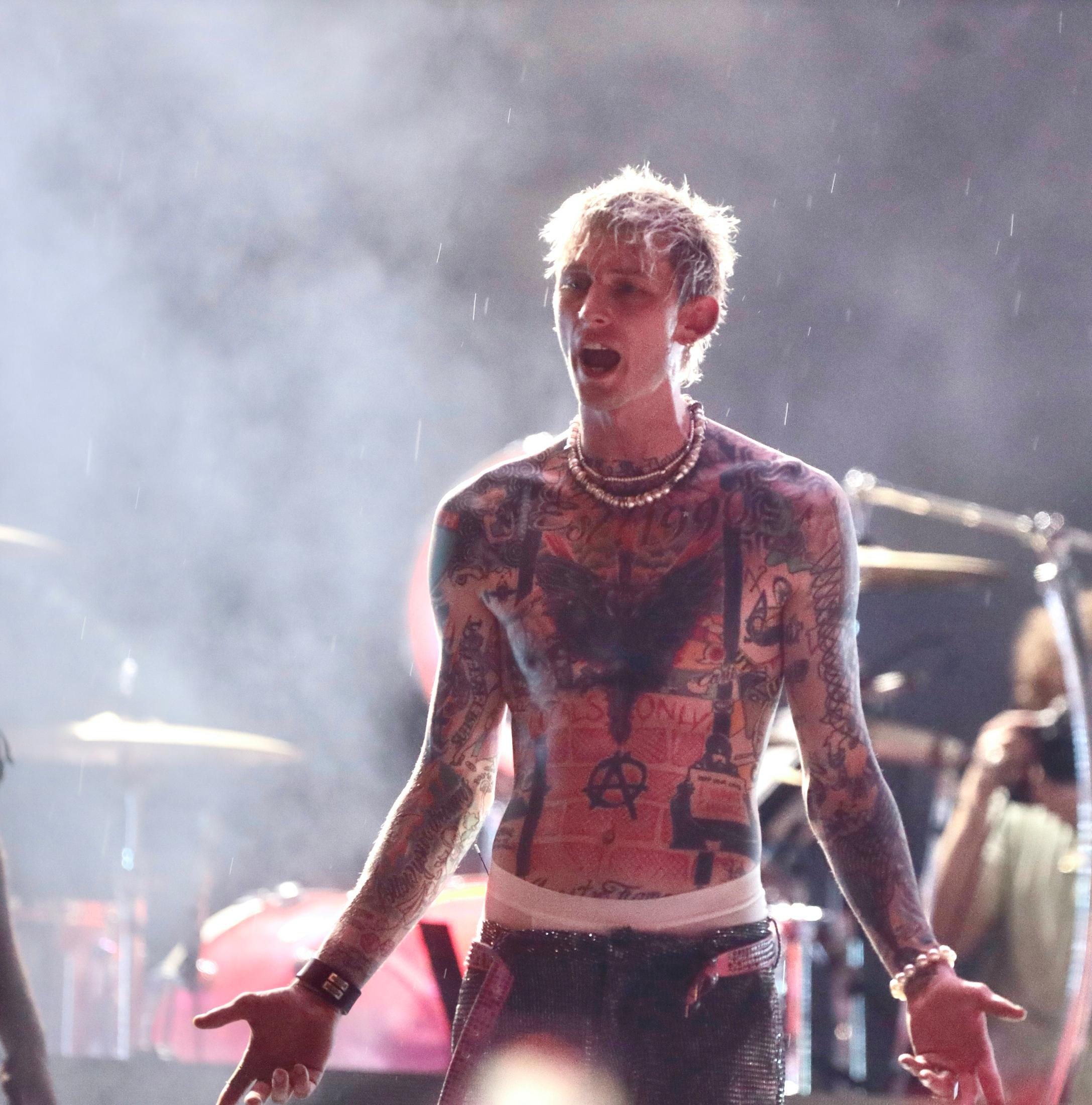 Two years ago, Kelly came to his social media to announce the death of his father, who died from a non-covid-related illness. He also shared that his dad died on the first anniversary of his album, "Hotel Diablo."
"I had plans for the one year anniversary of Hotel Diablo today. that album was everything i wanted to say and i know it's close to my fans," he posted. "but my father took his last breath this morning, and i've never felt a pain this deep in my life."
He continued, "I'm setting my phone down. I love you. thank you guys for everything."
Before his death, the singer spoke to British GQ and told the magazine that the only person who would apologize was his dad, as he was an unruly teenager.
"I'd say sorry to my father," he responded at the time. "I have such a rule-abiding, amazing daughter and I was such a rule-breaking, s—ty son. The legal fees, the tens of thousands of dollars from the time I got arrested, and finding out your son missed a whole semester of high school because he was waking up and pretending to go but never going."
He Recently Teased A Hip-hop Album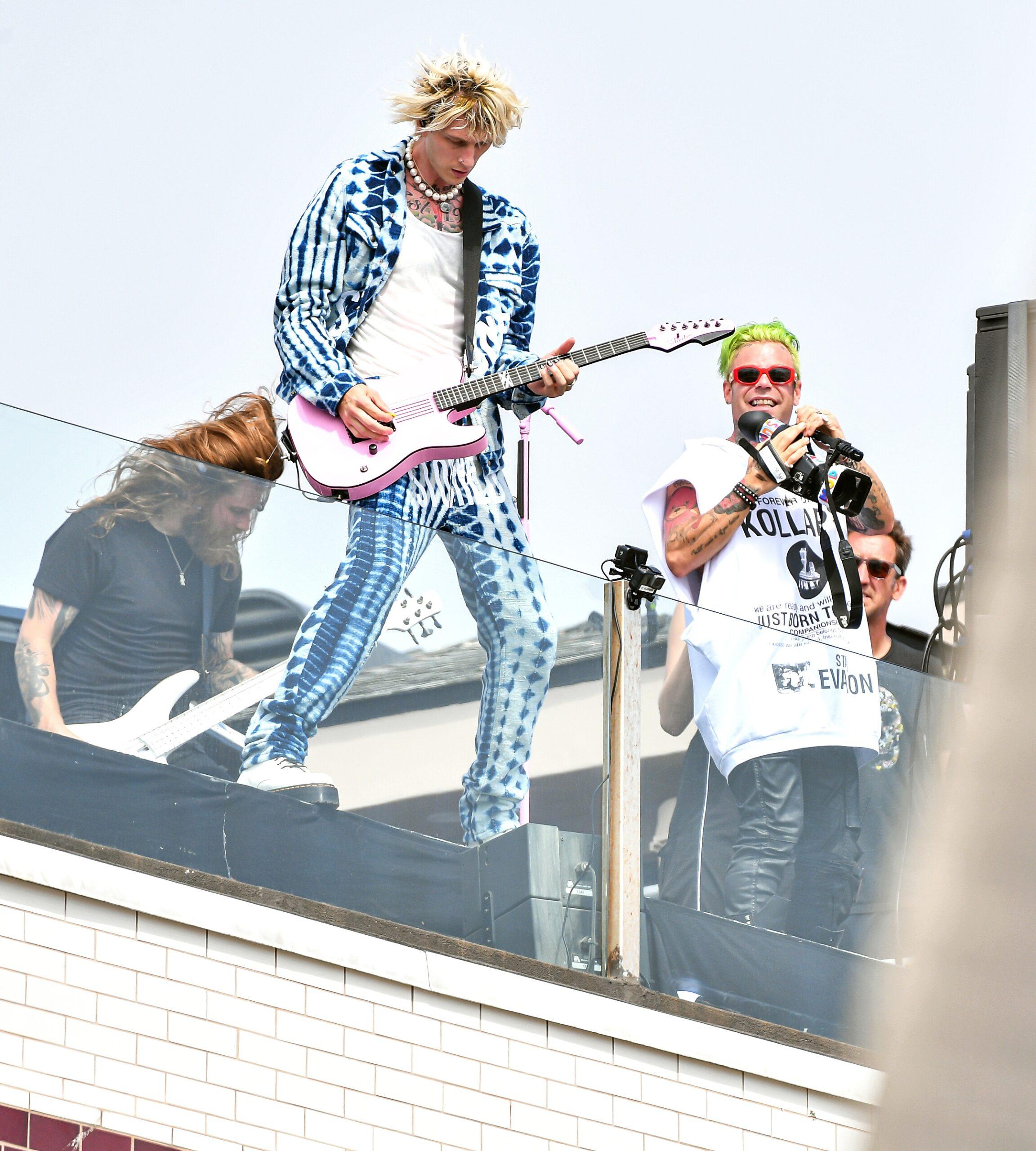 In a recent podcast interview, the rapper shared that he intended to return to hip-hop for his next album. This was to come after his "Mainstream Sellout" album, which topped the Billboard charts. However, he added that he would make a rap album but just for himself.
"I'm going to make a rap album for myself. For no other reason, no point to prove, no chip on my shoulder," Kelly told host Kevan Kenney, per People. "If I keep doing things to prove things to people, I'm going to one, drive myself crazy, and two, not make a great product."
View this post on Instagram