Sommer Ray kept her amazing Instagram feed rolling with a new post that showed her flaunting her insanely toned physique. In the snaps uploaded over the weekend, the influencer and co-founder of IMARAЇS Beauty rocked a crop top and a pair of booty shorts.
Hot Girl Sommer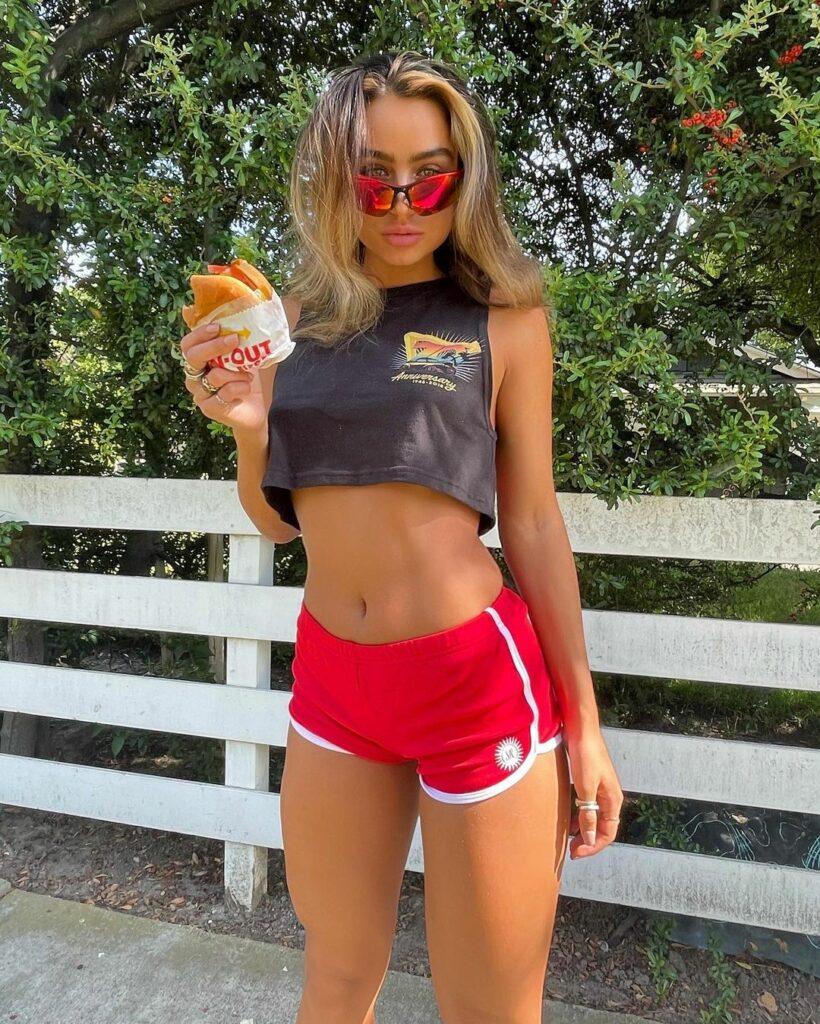 Sommer was captured showing off her killer figure on a sidewalk. She stood with her legs parted while holding an In-N-Out burger. The hottie gazed directly into the camera while slightly pouting her lip. In the second snap, the 25-year-old raised her arms as she looked down. She appeared to have taken a big bite from the burger as her mouth seemed full.
A swipe to the right showed Sommer standing straight and looking to the side through her sunglasses with colored lenses. The Colorado-born model then posed sideways in the following snapshot as she showcased another pouty expression.
Flaunting Her Booty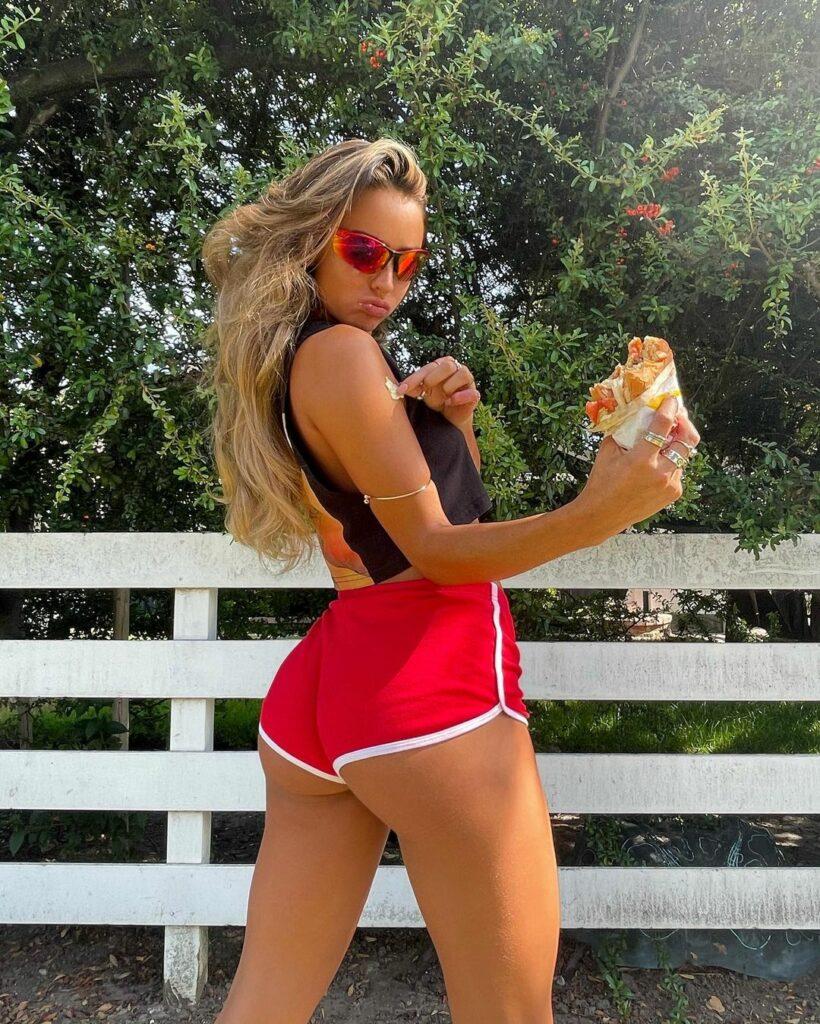 Sommer placed her right leg forward as she mostly showed off her backside to the camera. She looked over her shoulder to face the photographer despite having some dressing on her lips from eating. A candid shot of the bombshell was spotted in the last frame.
Looking Casual But Sexy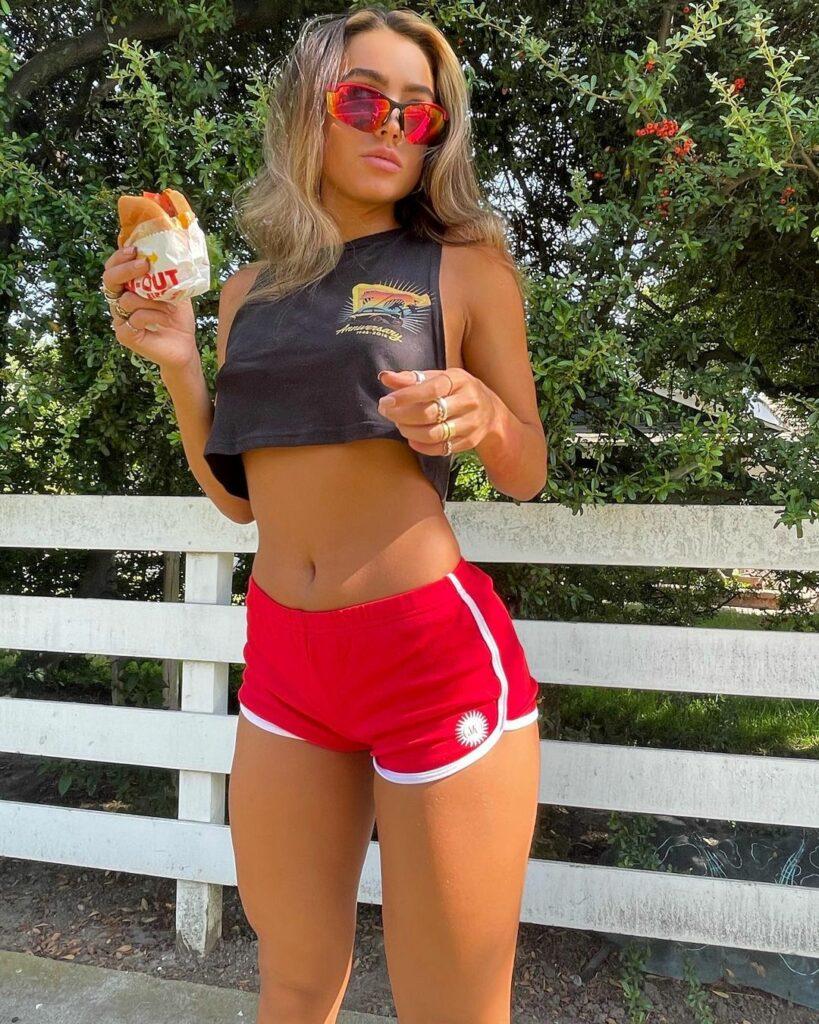 Sommer's cropped tank boasted a black base and prints. It had a sleeveless design that helped accentuate her toned arms. While the high neckline obscured her décolletage from view, its short length displayed much of her taut midsection.
She sported bright red shorts made of cotton with white edging. The bottoms barely reached her upper thighs and showcased a hint of her round bare buns. Her garment also had a mid-rise waistband that hugged her slim middle, and the cut highlighted her sculpted pins. Sommer completed her look with a pair of black high-top Converse Chuck Taylor sneakers with white socks.
New Shorts From Shop Sommer Collection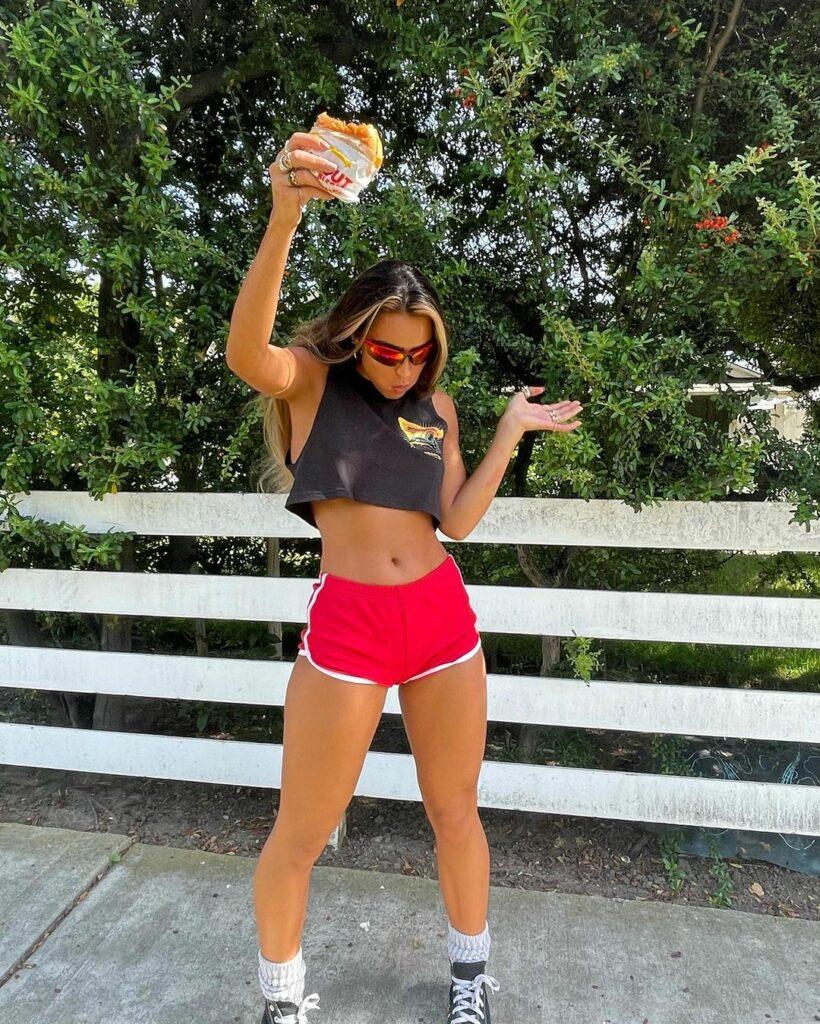 As usual, Sommer wore a number of rings, an arm bangle, and two pairs of hoop earrings. She parted her locks in the middle and left the long strands down in a mostly straight hairstyle.
In the caption, Sommer told fans, "if all else fails i'm working at inn n out" as she promoted her newly-released shorts, available in "so many colors."
Fans Drop Gushing Notes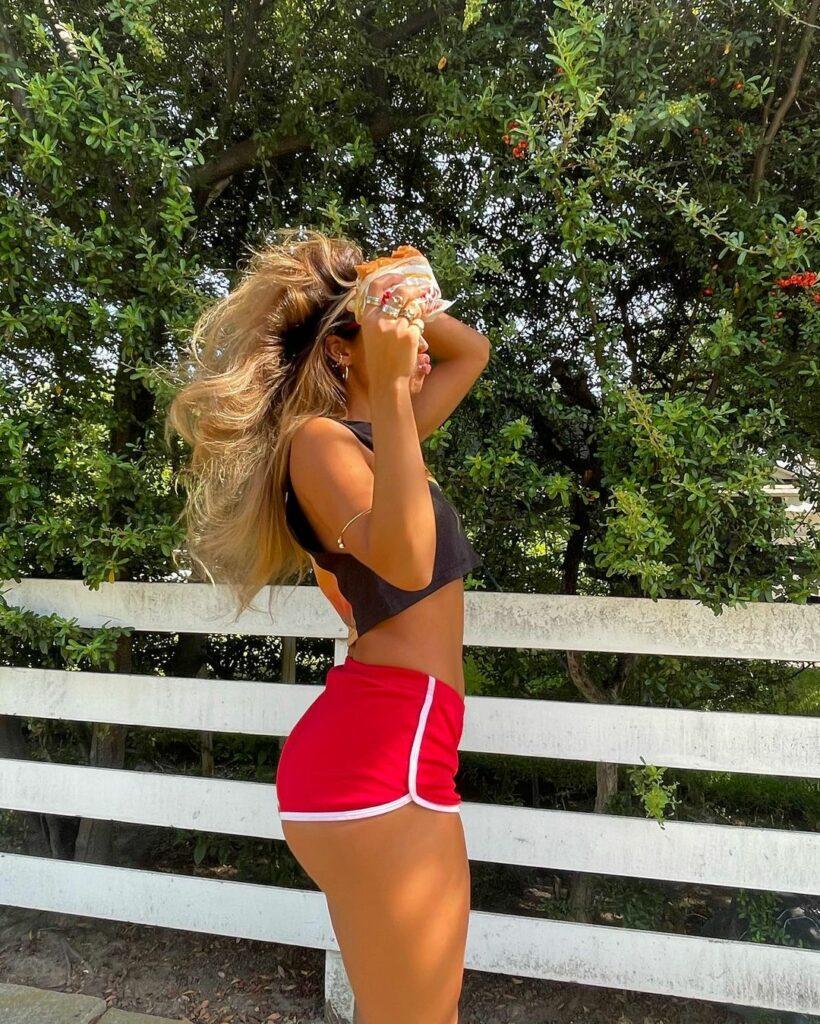 The update earned a lot of love as fans and fellow influencers flocked to the comments section to shower Sommer with compliments. Her supporters hit the like button over 500,000 times and left more than 1,500 comments under the sizzling share. Some admirers were left speechless by her beauty and body, opting to drop a trail of emojis instead.
"When people say In n Out is overrated I'm showing them this pic!" a fan wrote.
"Perfection in a photo," raved another follower.
"Wow! I'm obsessed! YOU ARE SO BEAUTIFUL," declared the third admirer.
"You are the best," remarked the fourth one.
Baring Too Much Skin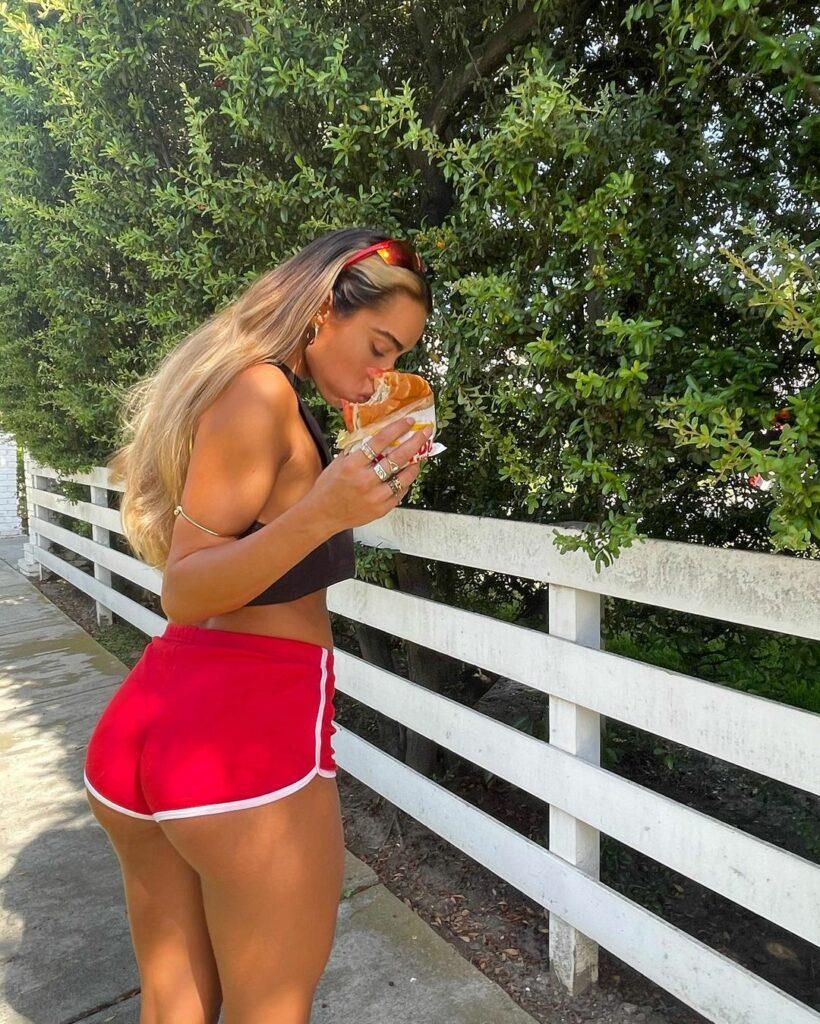 Impressing her loyal social media audience with her beauty and body is nothing new for Sommer. As previously reported by The Blast, the social media maven looked smoking hot in a fiery red swimsuit. The one-piece had low-cut sides that exposed her sideboob, while the thong design showcased her perky buns.