April Jennifer Choi shows off her sculpted body while literally playing with fire!
The performance artist took to her Instagram account this week and shared a photo of herself doing one of the things she does best — fire eating!
Flashing Her Chiseled Physique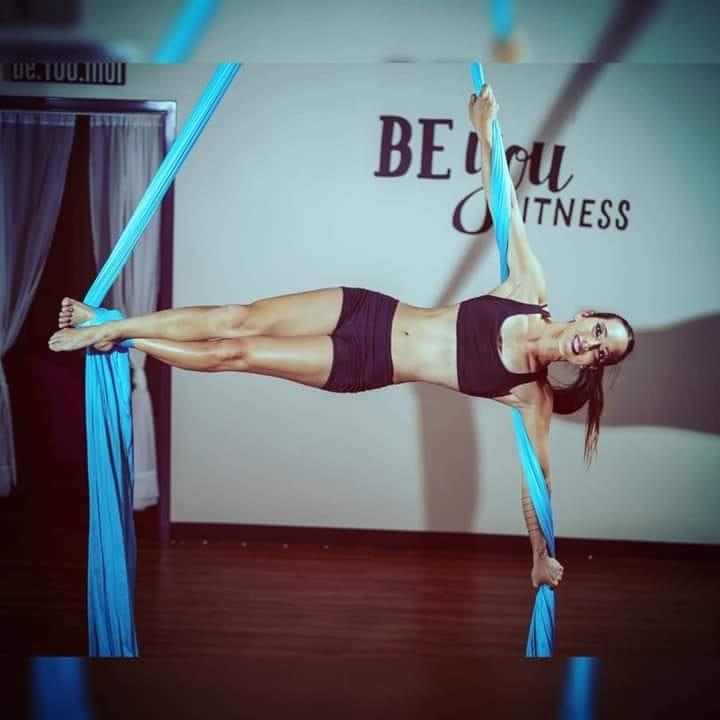 While the performance alone impressed fans, it was the fact that she wore a crop top that exposed her ripped abs. The bright purplish-blue number boasted short sleeves and a scooped neckline. Its length was pretty short — with the hem hitting on her midriff — highlighting her insanely toned midsection.
The master whip artist sported a pair of denim pants that clung to her hips. Its waistband sat a few inches below her navel and was adorned with black fabric. The bottoms had an acid-washed look that ran along the inner part of the knees.
Choi appeared to have pulled her long locks in a ponytail as she sported a brown fedora. For accessories, she opted for a pair of dangling earrings and a ring.
She's VERY Talented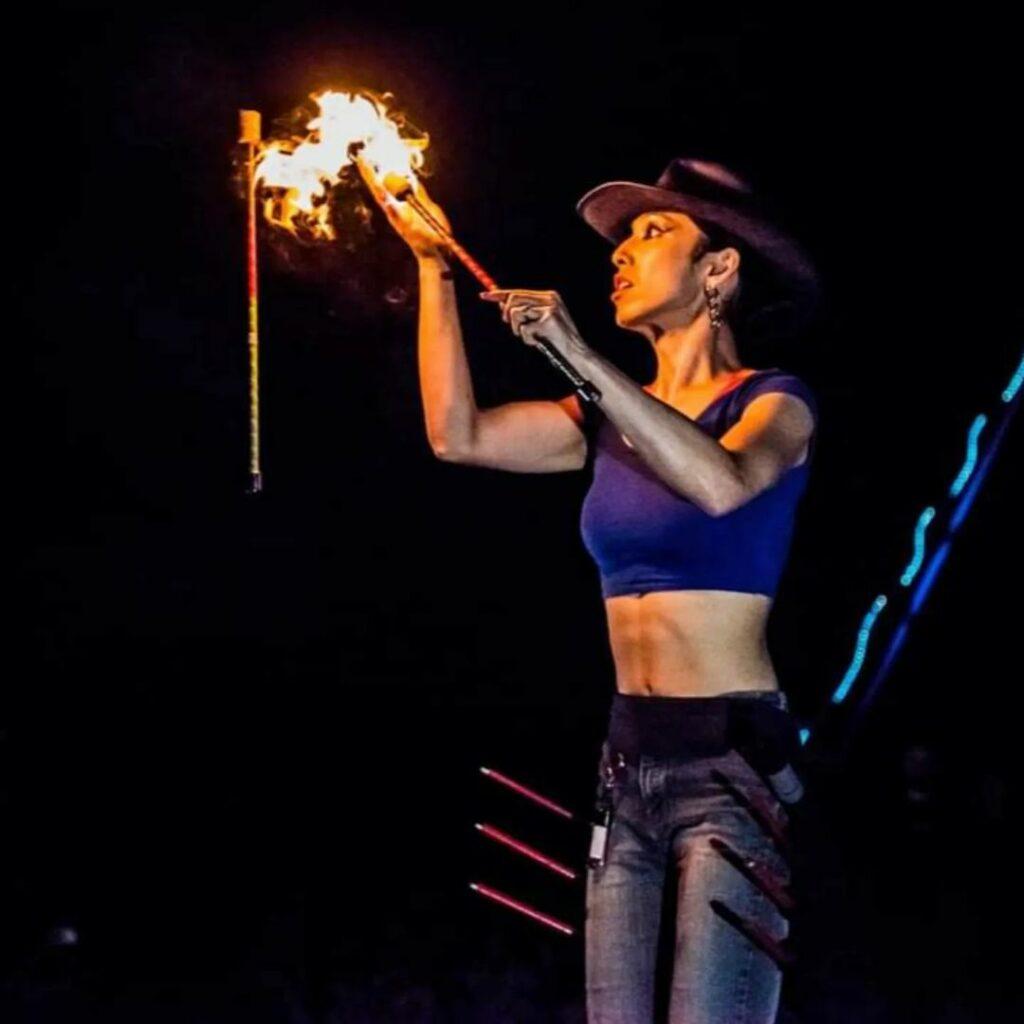 The photo showed Choi performing on stage. She was holding one fire torch with her left hand while seemingly touching the flame with her other hand. The other torch appeared to be "levitating" in front of her.
"Levitating Fire Eating Torch during a Fire Eating performance. :)," Choi wrote in the caption.
She also added hashtags, such as "CropTop" and "BecauseIHadAbs."
Her fans adored her latest update, and it has already earned dozens of likes as of today.
Tantalizing Her Online Audience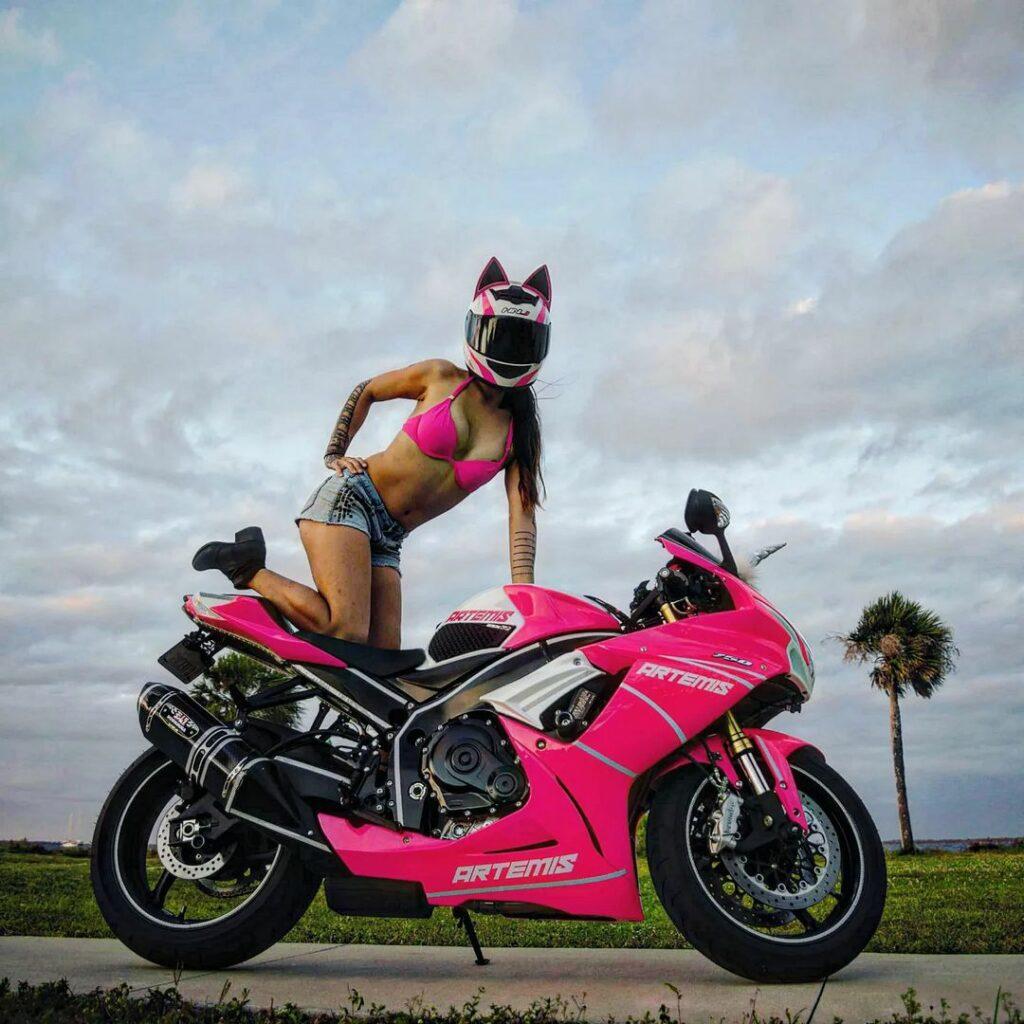 Recently, Choi thrilled her fans with another sizzling update. She posed on her pink-colored motorbike while posing in a pair of denim shorts and a hot pink bikini top. The garment boasted classic balconette cups with an underwire structure that added a push-up effect on her assets. It enhanced the look of her cleavage, while the thin straps helped accentuate her slender arms. She completed her outfit with a pair of black ankle boots.
Choi kneeled on the seat while placing her right hand on her hip. She leaned forward and planted her left hand on the body of the upper of the bike. While wearing a helmet with adorable cat ears, the babe faced the camera.
In the caption, she asked her fans: "Which will turn more heads? The Helmet, the Bikini, or the Bike?"
One admirer answered by writing, "All of the above."
Impressive Skills
In November 2021, Choi made headlines for her amazing video that showed her catching a flying arrow in one hand after firing it with a crack of her whip, all while being blindfolded.
In the video, Choi was dressed casually in a pink shirt and flared pants. She put on the blindfold, then cracked the whip to trigger the bow. In one go, she caught the arrow with her right hand.
As of recent, the clip has been watched over 10,300 times on Instagram.
"That's pretty rad. You're pretty rad. Especially when firing a broadhead at yourself while blindfolded," a follower remarked.
"So coooool! Digging that NASA shirt too!" added another commenter.
Beauty & Brains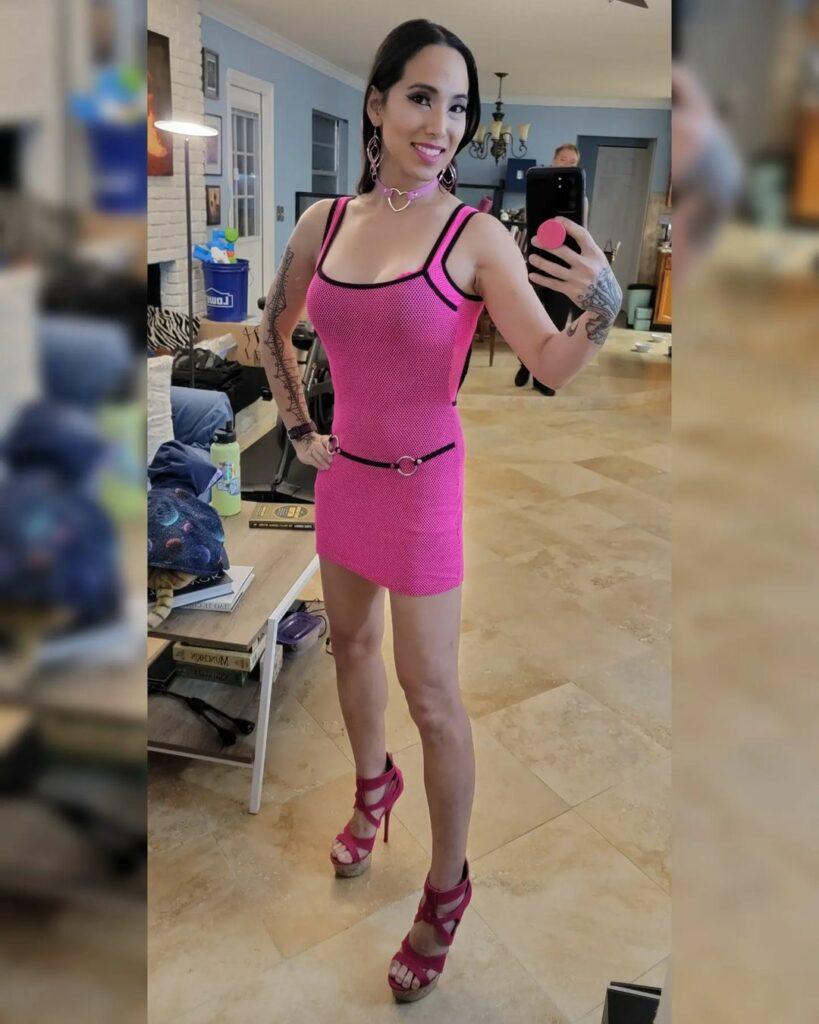 According to Daily Mail, Choi holds several Guinness Book World Records in whip cracking, including World's Longest Whip Cracked (2016), World's Loudest Whip Crack (2017), and Most Targets Whipped in One Minute (2018).
Choi is not only talented but she's got the brains, too. She currently manages an engineering department at Kennedy Space Center.