Chelsea Handler is screaming from the rooftops how much she loves her boyfriend, Jo Koy. The stellar comedians became an item in September 2021 and we can't have enough of their love.
While the pair are going strong as ever, their romance was long manifested by Handler. As Koy turned 51 on Thursday, the "Chelsea Lately" host took to social media to gush about her man and how he ticked every box off her list.
Chelsea Handler Pens Sweet Tribute To Jo Koy
On Thursday, Handler took to Instagram to shower love on the birthday boy. The comedian shared a lengthy list of all the attributes she had ever wanted in a partner and gushed about how Koy ticked all but one.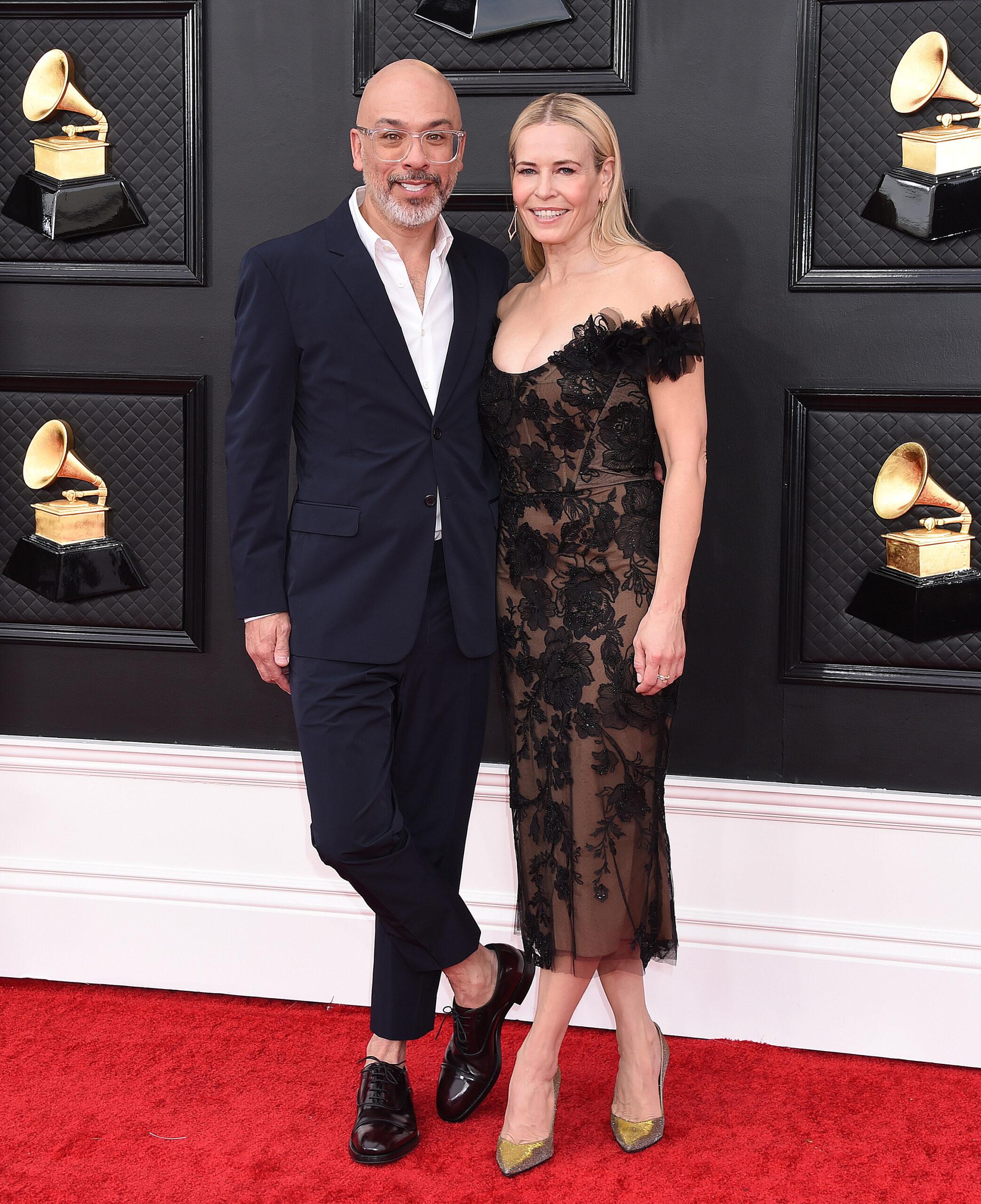 "A couple of years ago I wrote a letter to myself, asking for what I was looking for in a partner, and I got it all. (Well, except one)," the late-night show host confessed.
Alongside the touching tribute, Handler revealed the long letter she wrote years back.
"Please bring me a man who is strong physically and emotionally. Someone who is not afraid of risk, but also puts me in my place," the note began.
The "This Means War" actress wished for someone who "valued equality and humor" and could keep her alive. "I want a man who I can ski with, who I can travel with, and someone who I can be silent with," wrote Handler.
The comedian stated that she wanted her best friend as her future partner."
On the second slide, the touching letter continued, "I want someone who is loyal to me and loyal to his friends. Someone who is willing to stick his neck out and fight for good. I want someone brave, who understands me and loves me unconditionally, and sees my mess, and loves me in spite of it."
Handler sweetly referenced her late brother Chet who passed away in 1984 during a hiking trip, writing, "Someone who holds me and makes me feel the way Chet did."
Handler Wanted A 'Financially Independent' Man As Her Boyfriend
The New Jersey native continued with her desires, stating that she wanted a man who considers her throughout his day and "is able to put my needs before his own and his before mine when necessary."
View this post on Instagram

Handler went on, "I want a guy who is financially independent but he doesn't have to be rich. I want him to have the freedom to traipse around the world with me, and the desire to make it happen."
The "Chelsea Does" star wrote about wanting someone with "morals and courage," and who wasn't afraid to challenge her thinking. She again reemphasized her desire for a man "who can ski like a champ."
Although Koy did well to match every one of her wishes, he couldn't cross one item off her list and Handler didn't hesitate to let him know.
"I want to connect with a man in a way I haven't yet. Please send me someone with a great head of hair, and I don't care what color or creed," Handler wrote, circling the words "a great head of hair" in red to let her followers know that's where her boyfriend faltered.
Nevertheless, the lack of "a great head of hair" wasn't a deal-breaker for Handler who declared in the accompanying caption, "Happy birthday, to my guy! I love you to the moon and then over to the sun, and back. You're the sweetest @jokoy."
The "Easter Sunday" star hilariously responded to the tribute, writing, "I love you! I'm getting plugs tomorrow."
The 'Jo Koy: Lights Out' Star Loves His Girlfriend's Body
The heartwarming couple, who were friends for 20 years before becoming lovers, has become the envy of many since becoming official.
View this post on Instagram

Last month, Handler opened up about how Koy reacted to her complaint of cellulite. As The Blast reported, the comedienne during a comedy show in Los Angeles revealed how her boyfriend made her love her body more.
She recalled an incident during a vacation in Hawaii when she talked harshly about having cellulite on her arms and Koy responded, 'Honey, cellulite is what makes a woman a woman. That's f–king sexy. The more, the merrier. I'm like, 'Is that a sentence?! Hold on, let me write that down."
In the past Handler had given Koy the title of "best boyfriend I've ever had" and spoken about how he redeemed her faith in men.