The law is undoubtedly not done with Atlanta-born rapper Young Thug as his request to be released on bond was denied.
Thug was apprehended in his hometown on May 9, 2022, based on gang-related charges, and he was among the twenty-eight offenders charged in a 56-count RICO indictment.
He and fellow notable music star Gunna were prosecuted around the same period, and while awaiting trial, the judge declined their jail release due to fears of witness intimidation.
Young Thug Is Regarded As Dangerous, Will Remain In Prison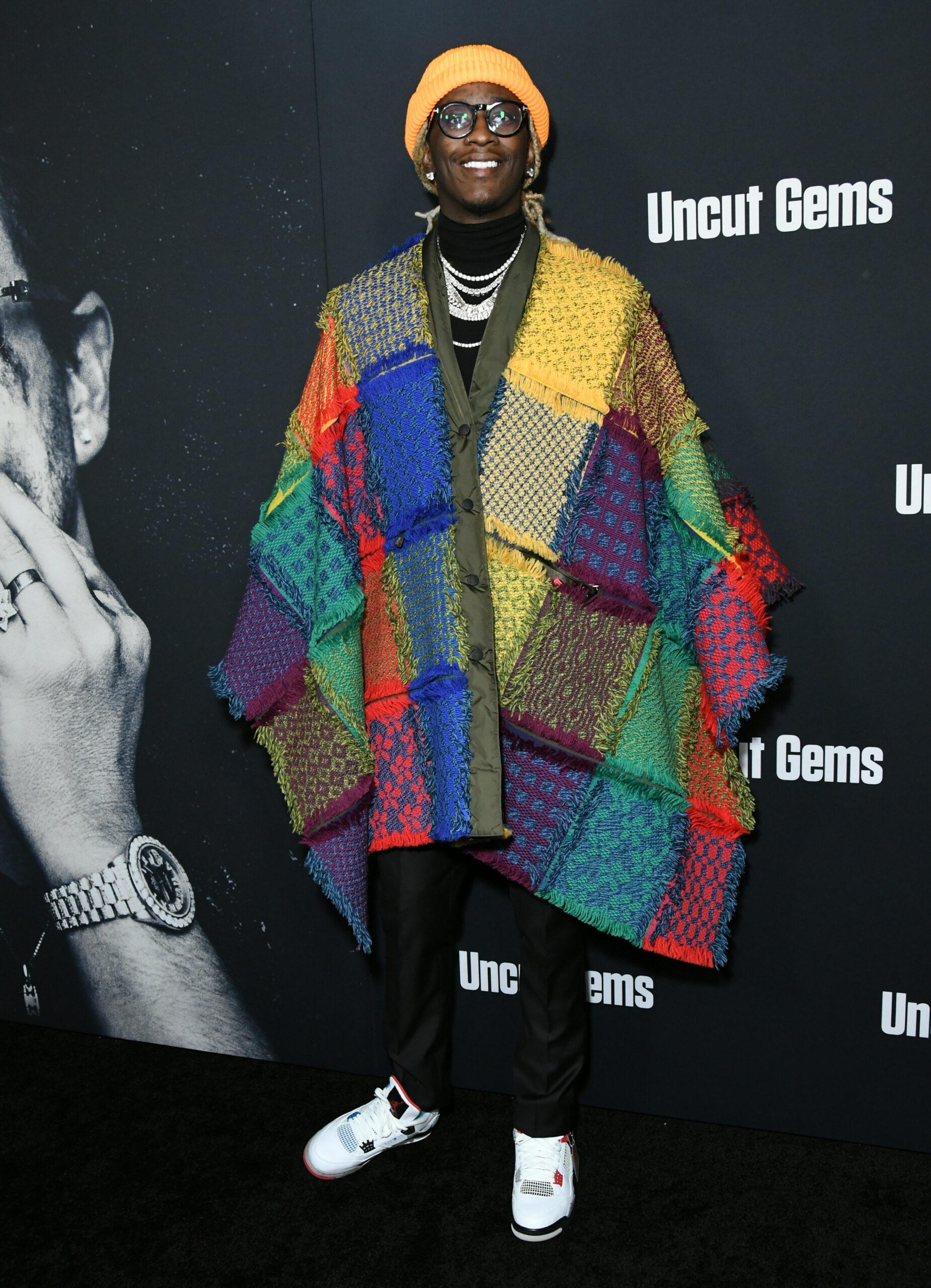 Despite being supported by superstar Machine Gun Kelly and music executive Kevin Liles, Thug's emancipation may not be happening anytime soon while his hearing is pending.
As Billboard reported, Judge Ural Glanville denied bond to the rap star at a Thursday, June 2 hearing in Fulton County Superior Court.
The judge was convinced by warnings about the likelihood of the defendant intimidating witnesses once released. Judge Glanville declared:
"I realize that Mr. Williams [Thug] is presumed innocent. However, in this particular circumstance, there have been significant [claims] about Mr. Williams being a danger to the community."
Thug's legal representative, Brian Steel, tried to dissuade the judge by guaranteeing that the artist would individually pay for a highly costly house arrest scheme to dispel the concerns.
The scheme included bugging all the songwriter's communication devices and providing constant surveillance by numerous off-duty police officers.
On the other hand, prosecutor Don Geary was not so convinced as he told the judge that Thug should not be permitted to "buy" his way out of jail.
Geary also stated that the state's witnesses were already being "threatened with serious violence and death," and other alleged gang members had confessed to prosecutors that they dreaded the defendant and retribution.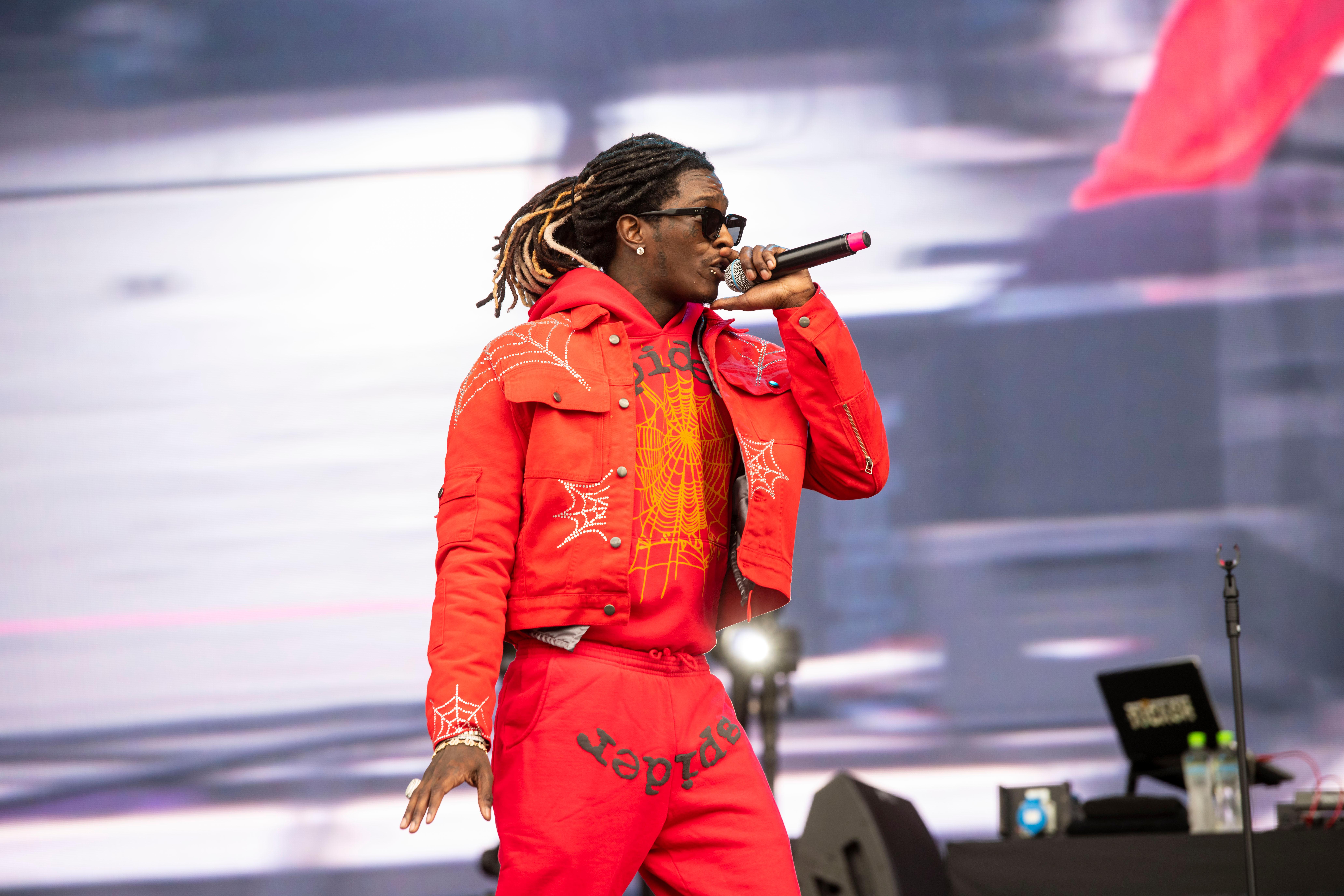 He noted to Judge Glanville, "They have stated uniformly that Mr. Williams is dangerous, they are afraid of him, that if they cross him, he will kill them and their family. And they were very clear about that."
The verdict means the "I Came from Nothing" star will remain in custody until trial, scheduled for January 9, 2023.
Thursday's trial-like proceeding happened three weeks after prosecutors revealed an 88-page indictment against Thug, Gunna, and 26 others associated with the "Stoner" rapper's 'YSL' record label.
The indictment claimed that the record label was not what it was but a violent street gang called "Young Slime Life," notoriously known for wreaking "havoc" in Atlanta for the past ten years.
In a hearing that lasted for hours, the 30-year-old's attorney called several witnesses to testify in favor of his client's release, stressing why he should be granted freedom.
The witnesses included a private security expert who created the house arrest plan, some inhabitants from Thug's Atlanta community, Machine Gun Kelly, and the CEO of 300 Entertainment, Liles.
The neighbors backed the hip-hop star, mentioning his moral acts in the community, while Liles promised to be supportive, expressing his certainty of Thug's innocence.
As for Kelly, his testimony in favor of the defendant was pre-taped and submitted to the court, same with Lyor Cohen, co-founder of 300 Entertainment.
The prosecutors believed good deeds were inadequate to allow Thug's release on such severe charges, including him being the "leader, the top dog, the most dangerous guy" of the 28 accused.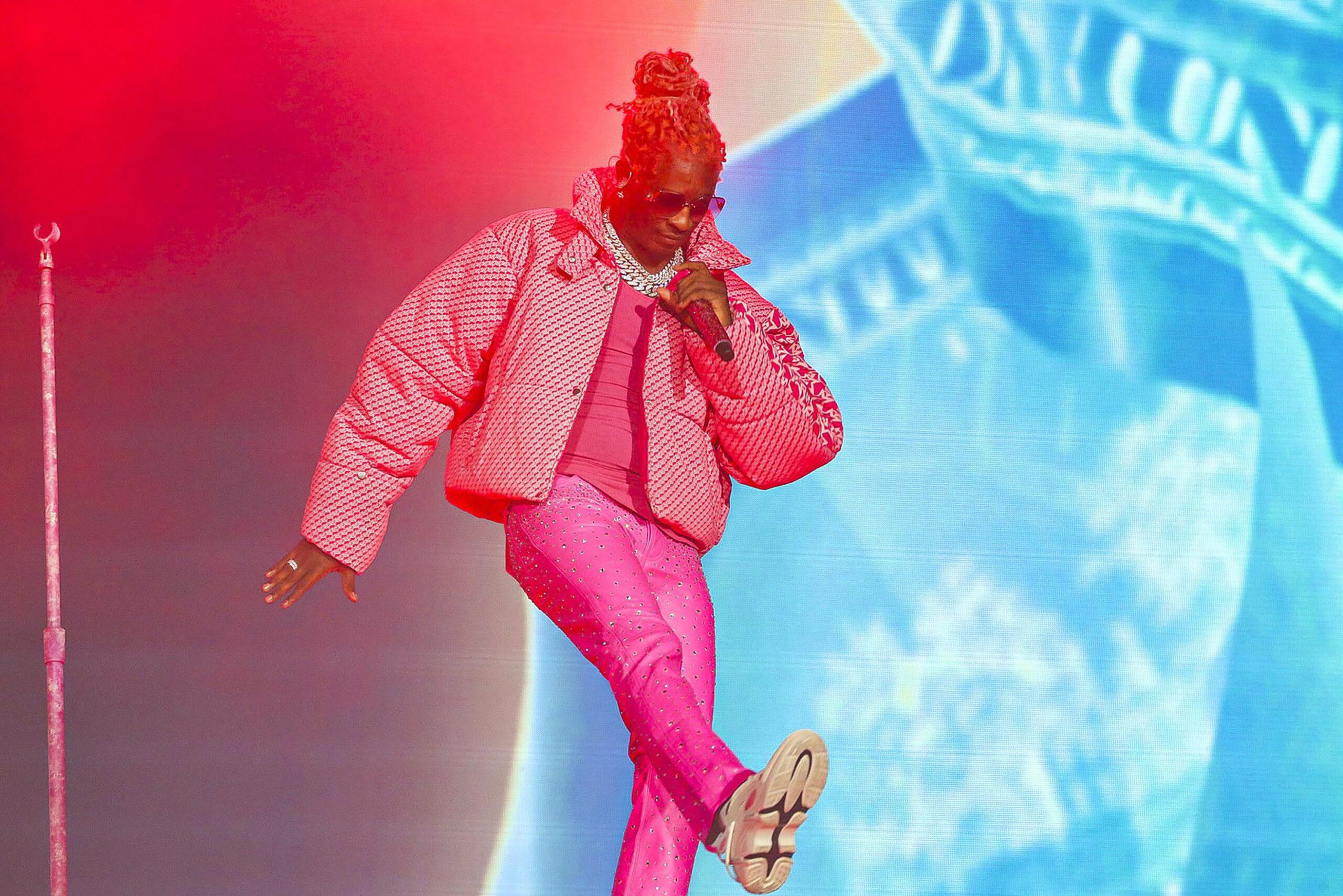 "I implore you not to grant him a bond," Geary proclaimed, adding, "He is dangerous. I normally don't do this, but I don't hesitate in this case."
The prosecutor added that if Thug was granted bond, more witnesses would be in danger or missing as he believed the defendant was that dangerous.
The 
"1017 Thug" 
Star Is Backed By His Father Following His Arrest
The entertainment icon seems to have devoted supporters, including his father, Jeffery Williams Sr., who previously spoke out on the arrest, saying he was unfairly linked to things that have not been proven.
The Blast shared that the older Williams emphasized his son's innocence and made it known that he would "fight for his son to the end."
He insisted that 'YSL' was a business and record label, not a criminal street gang, and urged parents who had lost their offspring to street violence to join him in protesting against the brutality.
Speaking of the "Go Crazy" musician's apprehension, he was arrested at a Buckhead Home on multiple charges, including murder, robbery, and assault. However, he was not accused of roughly three murders included in the indictment.