Cuban-born pop star Camila Cabello was not so taken with fans' reception following her weekend performance at the opening ceremony of the 2022 UEFA Champions League Final.
The momentous event took place at Stade de France in Paris, where the beautiful artist performed the much-loved "Havana" and some songs from her latest album "Familia."
Her presentation was met with an unenthusiastic crowd who booed the songstress, and she recently reacted in kind by slamming the rude attendees in a since-deleted tweet.
Camila Cabello Posts Criticizing Tweet To Fans Following Performance At UEFA Finals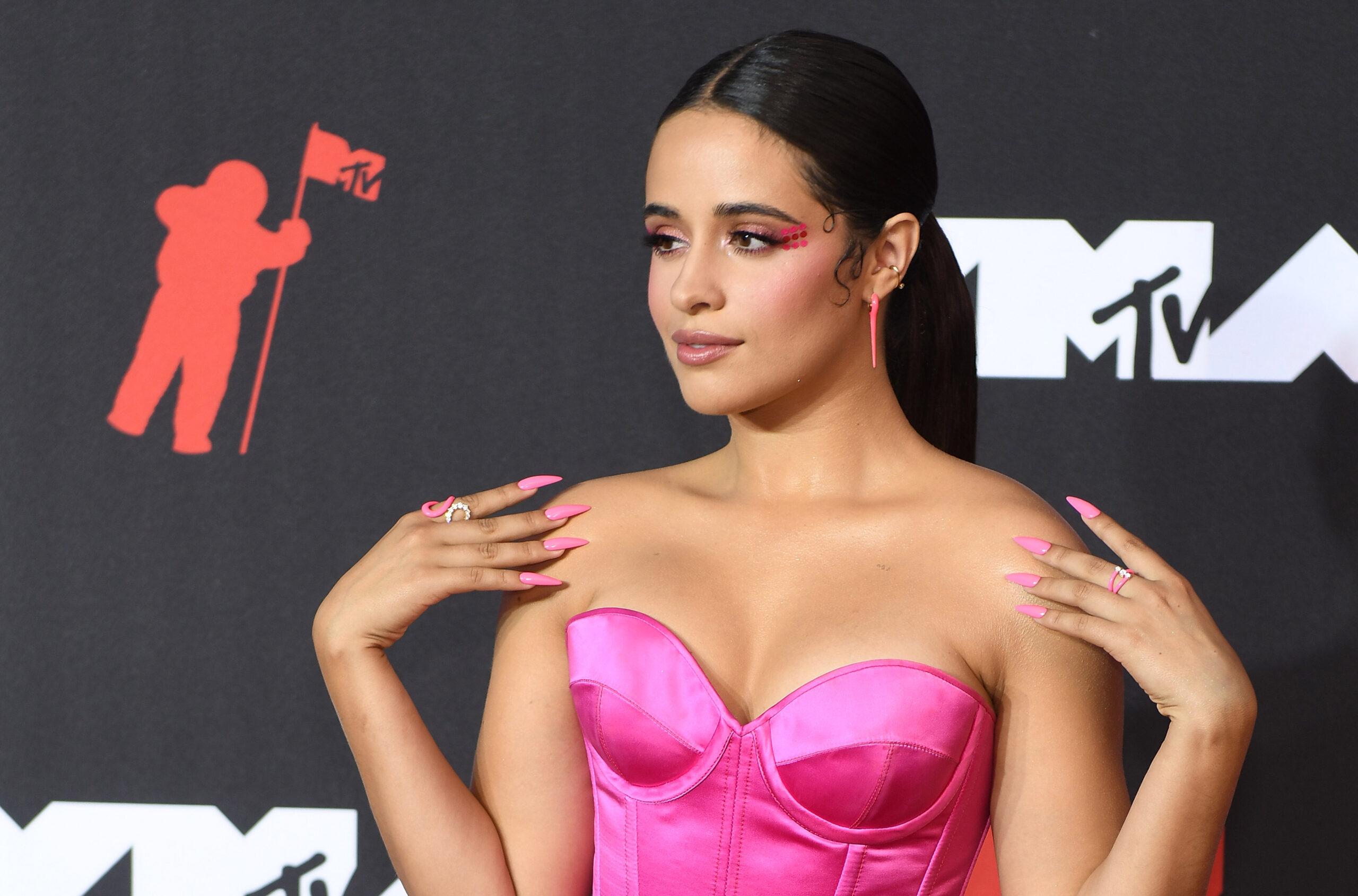 Pop Crave shared a shot of Cabello's deleted tweet on Twitter, showing her condemning the soccer fans for disrupting her performance at the UCL Finals.
Her erased tweet read, "Playing back our performance, and I can't believe people were singing their team's anthem so loud during our performance. Like my team and I worked so hard to bring right vibes and give a good show."
She reportedly added another message several minutes after, stating, "Very rude, but whatever, IM GLAD U GUYS LOVED IT!!!!!" 
Thousands responded to Pop Crave's capture of Cabello's tweet, noting a few disorders that occurred during the ceremony, causing fans not to be in the best mood.
Naturally, some fans agreed with the songstress calling out the game's fans for being disrespectful, while others stated that she should have predicted such a reaction from a soccer game as it was not a concert.  
Speaking of the "rude" soccer fans at the UCL game, NME reported that there were ticketing problems at the venue, causing numerous attendees to queue and delaying the game by more than half an hour.
Sources believe this could have been the trigger for the crowd's foul mood, hence their crude reaction to the American songwriter's presentation.
Camila Cabello calls out soccer fans for interrupting her opening performance at the 2022 UEFA Champions League Final:

"Playing back our performance and I can't believe people were singing their teams anthem so loud during our performance… Very rude but whatever," pic.twitter.com/bYfQ5eiNXQ

— Pop Crave (@PopCrave) May 29, 2022
The outlet further revealed via an informant that Cabello's slamming tweet was deleted "because someone who has access to Camila's account posted it intending to post on their own account."
Nevertheless, the removed tweets have now been replaced with an appreciation message from the music star to her team for bringing the show together. She wrote:
"I grew up watching soccer with my family, and the energy in there was SO ELECTRIC I had so much fun watching afterwards too. Thank you so much to my team and the dancers and musicians and creatives that worked so hard on this show!!!"
Performing tracks from her recently released and third studio album, "Familia," at the UEFA Finals seemed to have meant so much to Cabello, as she previously shared that creating the album "saved my life."
NME'S Nick Levine further reviewed the outstanding piece, giving it a four-star rating and calling it the 25-year-old vocalist's "richest and most compelling album yet."
The 
"Cinderella" 
Actress Will Feature As A New Judge On 
"The Voice" 
This Fall
Cabello previously announced that she would be joining the NBC singing competition series "The Voice" as a moderator along with Blake Shelton, Gwen Stefani, and John Legend.
The Blast shared that the position would be the performer's first time as a judge, and she was more than prepared for the task ahead.
View this post on Instagram
The "I Know What You Did Last Summer" singer shared the exciting news on TikTok with a duet that Shelton initially posted two days earlier.
She told fans to expect her this fall on the music show, and "The Voice" reposted the update on their Instagram page, declaring that they could not wait. 
Cabello may not have been a judge on the NBC program before, but she previously appeared for a short while on the show last year, assisting Legend's team as a "part-time advisor."
Last August, the "All of Me" songster commended his then "part-time advisor" via Extra for being perfect for his team as she had all the experience and had excelled in a singing competition in the past.
He added that being part of a group during her singing contest days made Cabello the right choice as she could relate, since "The Voice" involved artists dueting with one another.
Legend called her an "incredibly successful artist and performer" and mentioned that everything she had learned over the years would be valuable for their team.
You should know that Cabello contested in the US edition of "X-Factor" with her then-girl band Fifth Harmony who gained third place at the end of the competition.
She admitted to joining the singing contest because of her affection for famed music star Harry Styles and her dreamlike intention to marry him.