"Star Wars" actor Oscar Isaac has gotten a lot of praise for his role as Resistance pilot Poe Dameron in the sequel trilogy.
His character was so popular with fans that Lucasfilm created an entire comic book series dedicated to his character. The series was titled "Star Wars: Poe Dameron" and was authored by Charles Soule.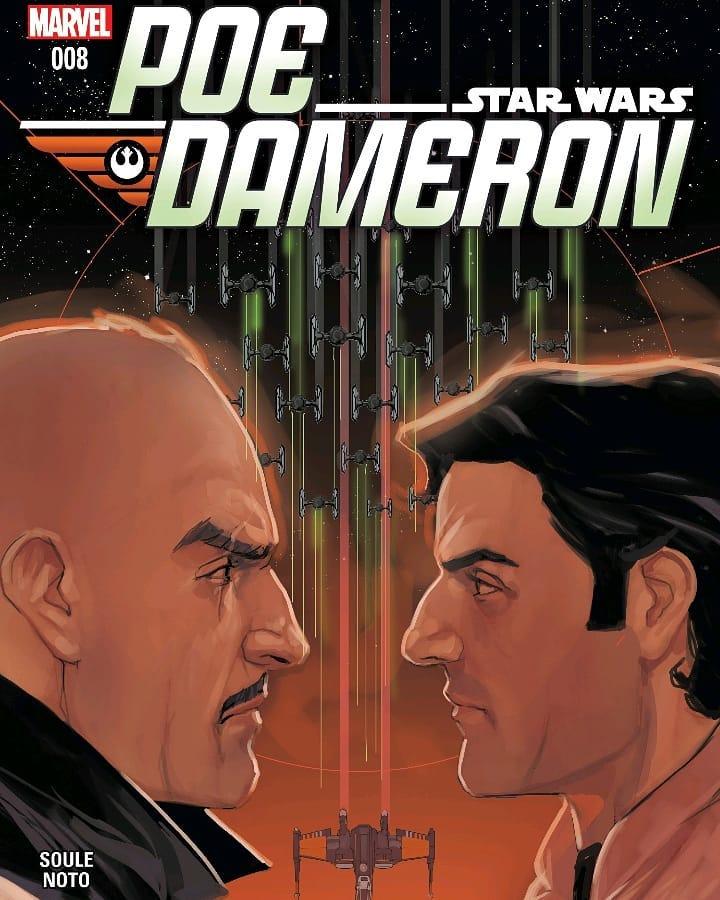 The series first debuted in 2016, a year after 2015's "A Force Awakens" kicked off the sequel trilogy. The comic book series ran until 2018 when it wrapped up one year after "The Last Jedi" and one year before "The Rise of Skywalker" closed out the nine-episode Skywalker Saga.
In a recent interview with Publishers Weekly's Heidi MacDonald, Isaac revealed whether or not he read the comic book series starring his character.
Oscar Isaac Describes Poe Dameron Comics As 'Really Special'
During the interview, which can be seen above, the "Moon Knight" star was asked if he knew about the "Poe Dameron" comic book series.
"I have," Isaac replied. "I got all of them." The "Scenes From A Marriage" actor said that he was "so excited" to hear that his character would be getting his own comic book series.
"That was the first time a character of mine had been in a comic book – that I had created this character," Isaac explained. "So I was really excited to see that and read about his parents and yeah, that was a really special thing to see."
What Are The Poe Dameron Comic Books About?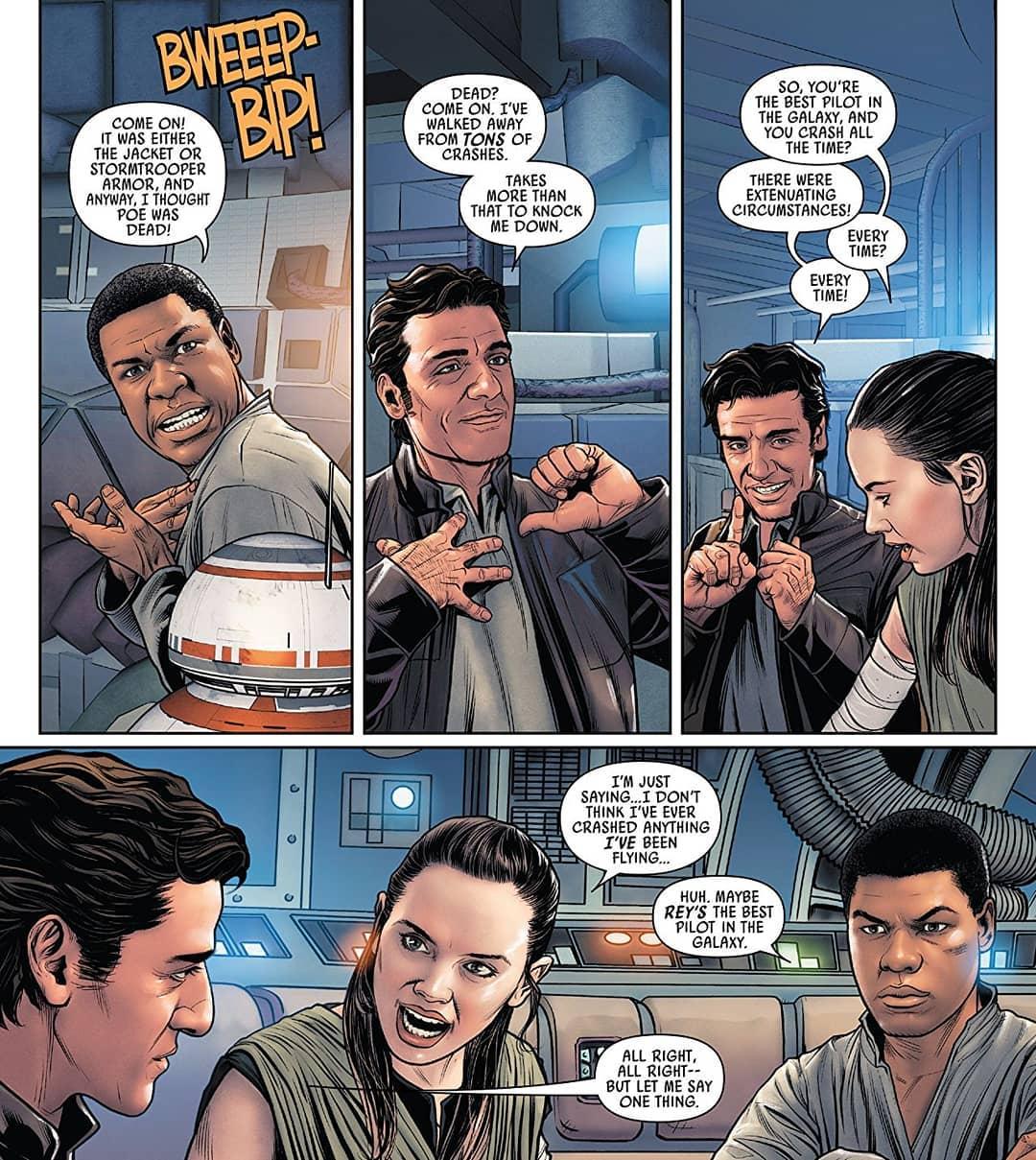 The Poe Dameron comic book series starts with Poe Dameron before the events of "The Force Awakens," when the Resistance is still trying to track down Lor San Tekka on Jakku. "The Force Awakens" begins with Poe and his trusty droid, BB-8, finally catching up with Tekka on Jakku, before they are found by the First Order and Kylo Ren (Adam Driver).
The events of the comic book series continue through "The Last Jedi," as can be seen in the comic book except above that features Poe talking to Rey (Daisy Ridley) and Finn (John Boyega). The comic books not only flesh out Poe's story, but also the story of his parents, Shara Bey and Kes Dameron, who passed away long before audiences meet Poe in "The Force Awakens."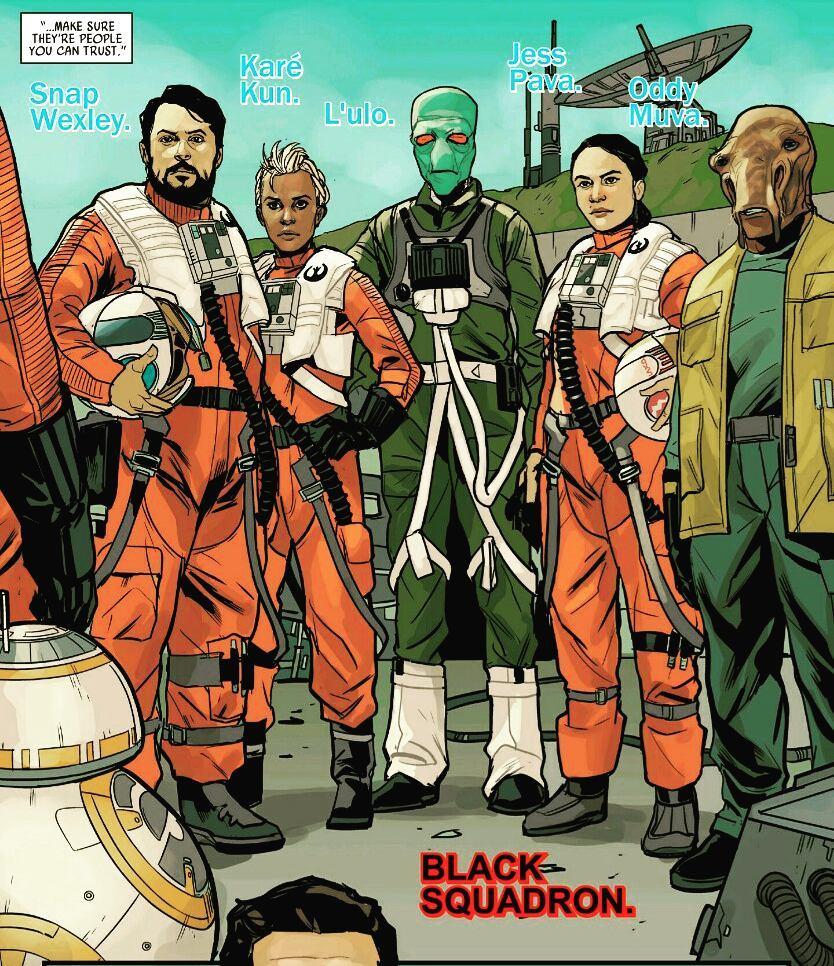 At this point, it seems that Isaac is done with a galaxy far, far away. After "The Rise of Skywalker" was released, Isaac told Variety that he is "happy and feeling fulfilled that the task is complete," referring to his role as Poe Dameron.
"So I can't imagine what it would be that would make me want to redo this thing or revisit it," he added. The rest of the "Star Wars" cast has echoed similar sentiments about returning to a galaxy far, far away.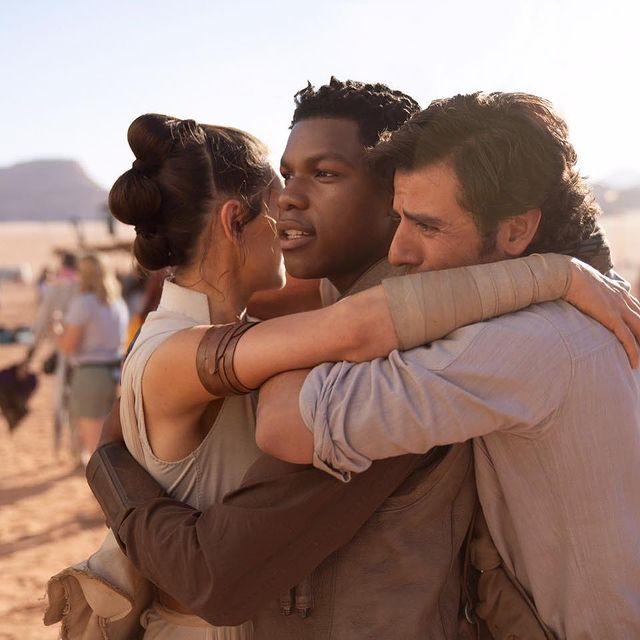 That being said, it looks like Lucasfilm is also ready to focus on other Star Wars projects set long before the events of the prequel trilogy. "Obi-Wan Kenobi" was just released on Disney+ and there are plenty more Star Wars shows heading to Disney+, including "Andor," "Ahsoka," "Skeleton Crew," and "The Acolyte."
Although fans might be disappointed that Oscar Isaac won't be returning as Poe Dameron any time soon, at least fans always have the comic books to look back on!