Actor Johnny Depp and ex-wife Amber Heard continue to make headlines as the trial approaches closing arguments on Friday.
The couple has been facing each other at the Fairfax County Circuit Court for most of the past month. The "Pirates of the Caribbean" actor is suing his ex-wife for $50 million over a December 2018 op-ed Heard wrote for the Washington Post where she claims that she is a domestic violence survivor. Although she did not mention Depp by name, he claims that he has lost movie roles due to the "clear implication" that he was her abuser. Heard claims that she has also been losing out on movie roles, including several scenes from the upcoming "Aquaman" sequel, and is countersuing for $100 million dollars.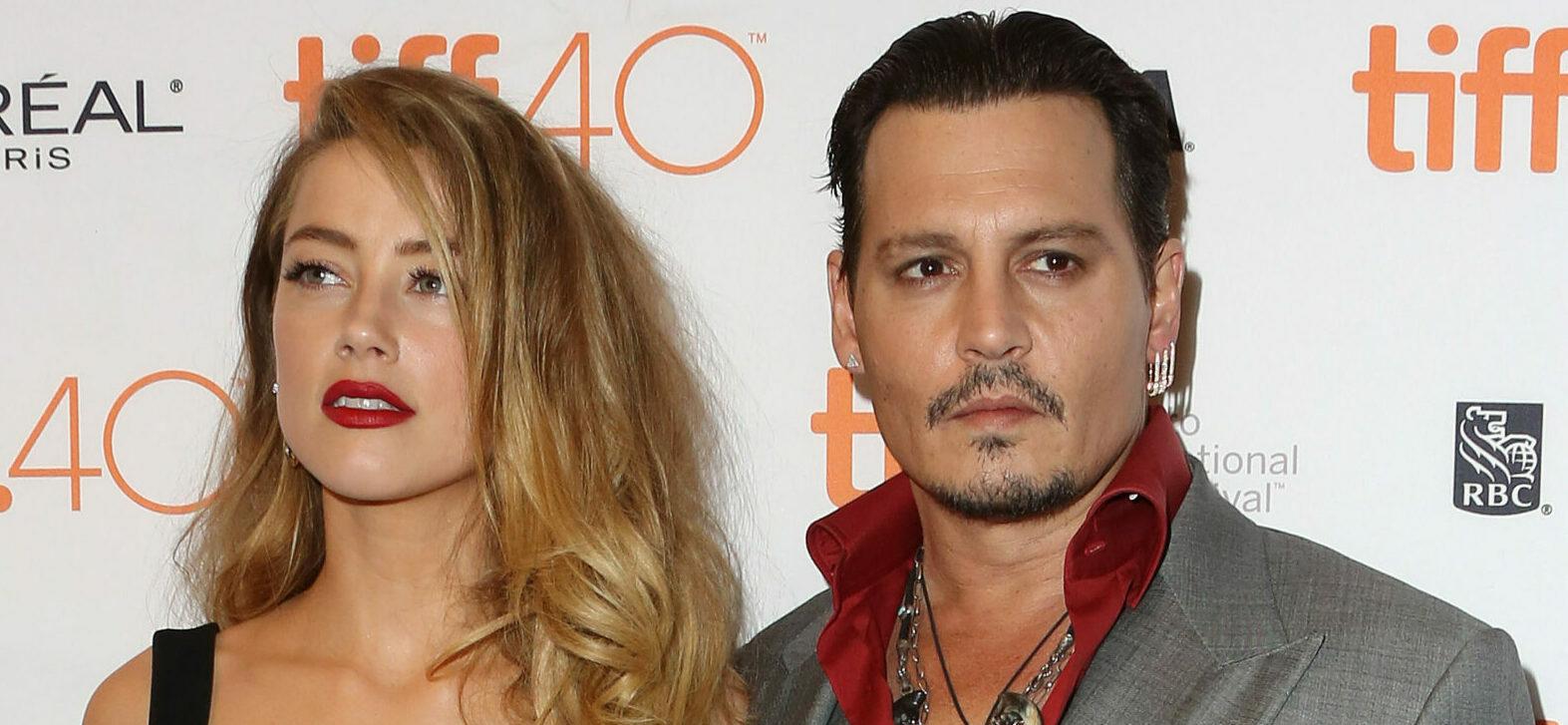 On Monday, Depp was supposed to be called to the stand by Heard's legal team. However, they later changed their minds and Depp will not testify. However, Depp's team called Kate Moss to the witness stand first thing on Wednesday morning.
Kate Moss Testifies About Her Relationship With Johnny Depp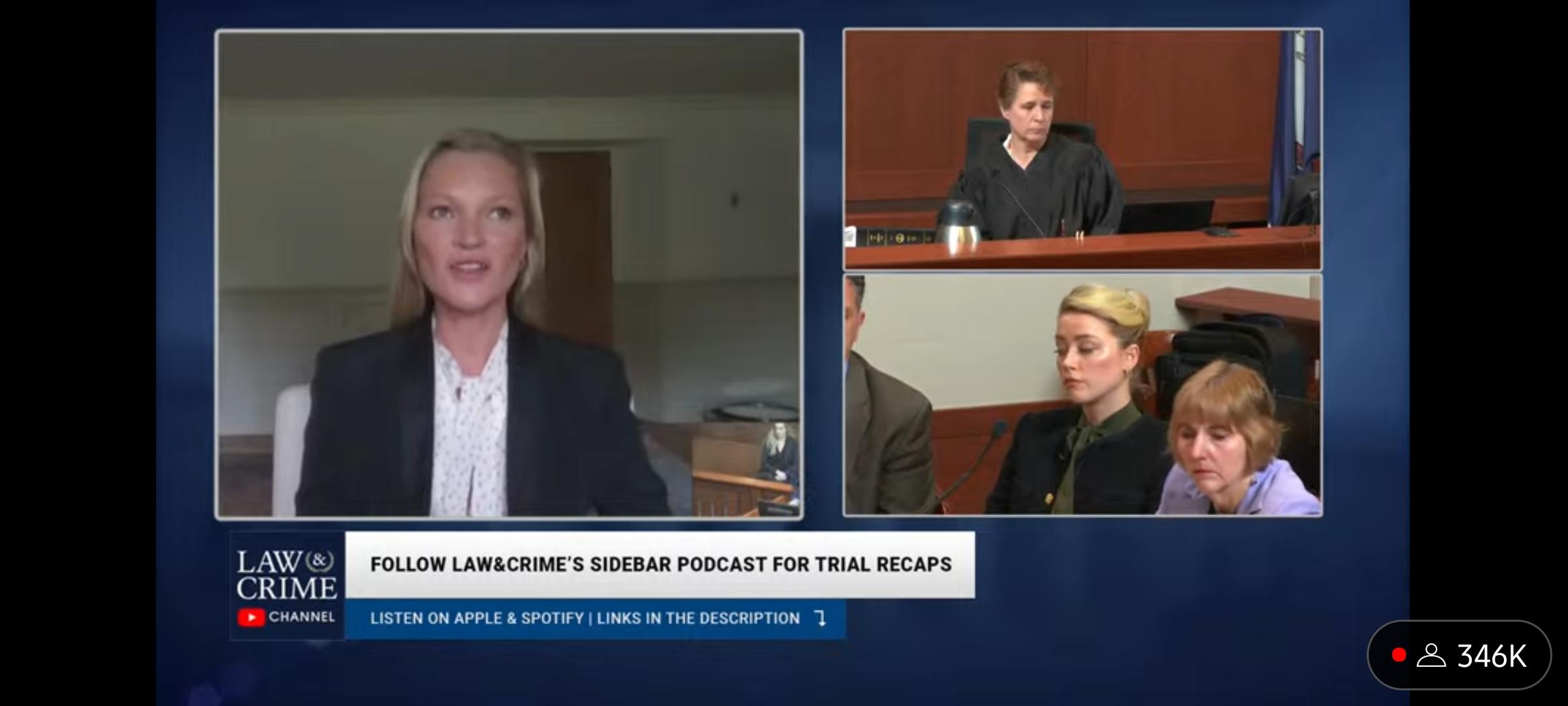 Kate Moss testified from England that she had a romantic relationship with Johnny Depp from 1994 to 1998. While they were in Jamaica, she said that they both left the hotel room separately. She said that Depp left the room first and then she followed. She mentioned that it was raining outside. She said that she slipped down the stairs and hurt her back. She said she screamed because she didn't realize what had happened to her and she was in pain. She said Depp came "running back" to help her and carried her back to the room.
She told the jury that Depp never pushed her, kicked her, or threw her. Her overall testimony only lasted about three minutes. There was no cross-examination.
Forensic Psychologist Dr. Shannon Curry Takes The Stand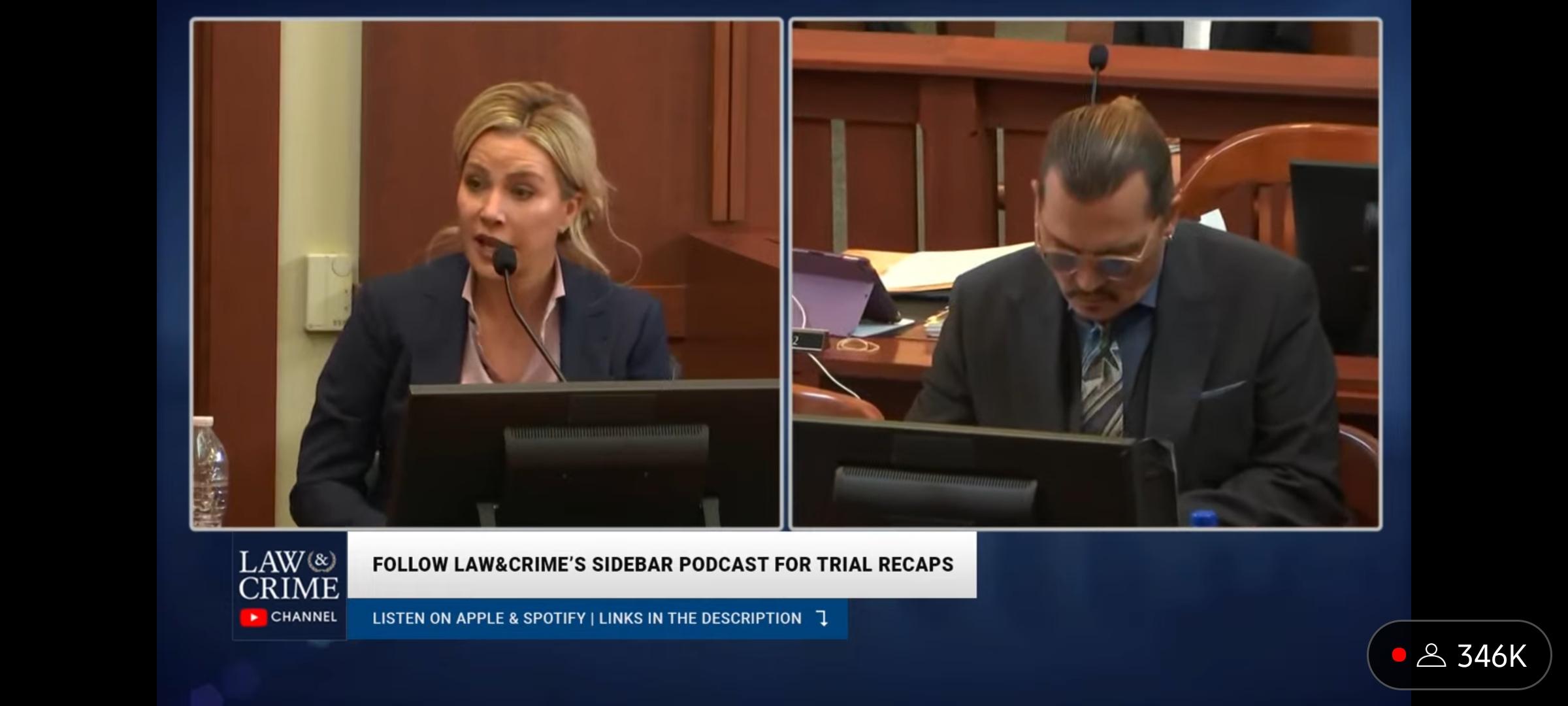 Clinical and forensic psychologist Dr. Shannon Curry took the stand again after Kate Moss to rebut the statements by Dr. Hughes. She said that Dr. Hughes used tests that were not appropriate to the setting, as they could be "easily exploited."
Dr. Curry said that Dr. Hughes administered twelve tests. However, Dr. Curry felt that the malingering screen is not a good measure of PTSD symptoms and "was not appropriate for this context." 8 of the 12 tests that she administered used "checklists," such as symptom checklists. Dr. Curry told the jury, that in her professional opinion, most of these tests were not good indicators of Heard's mental health state at the time the test was administered.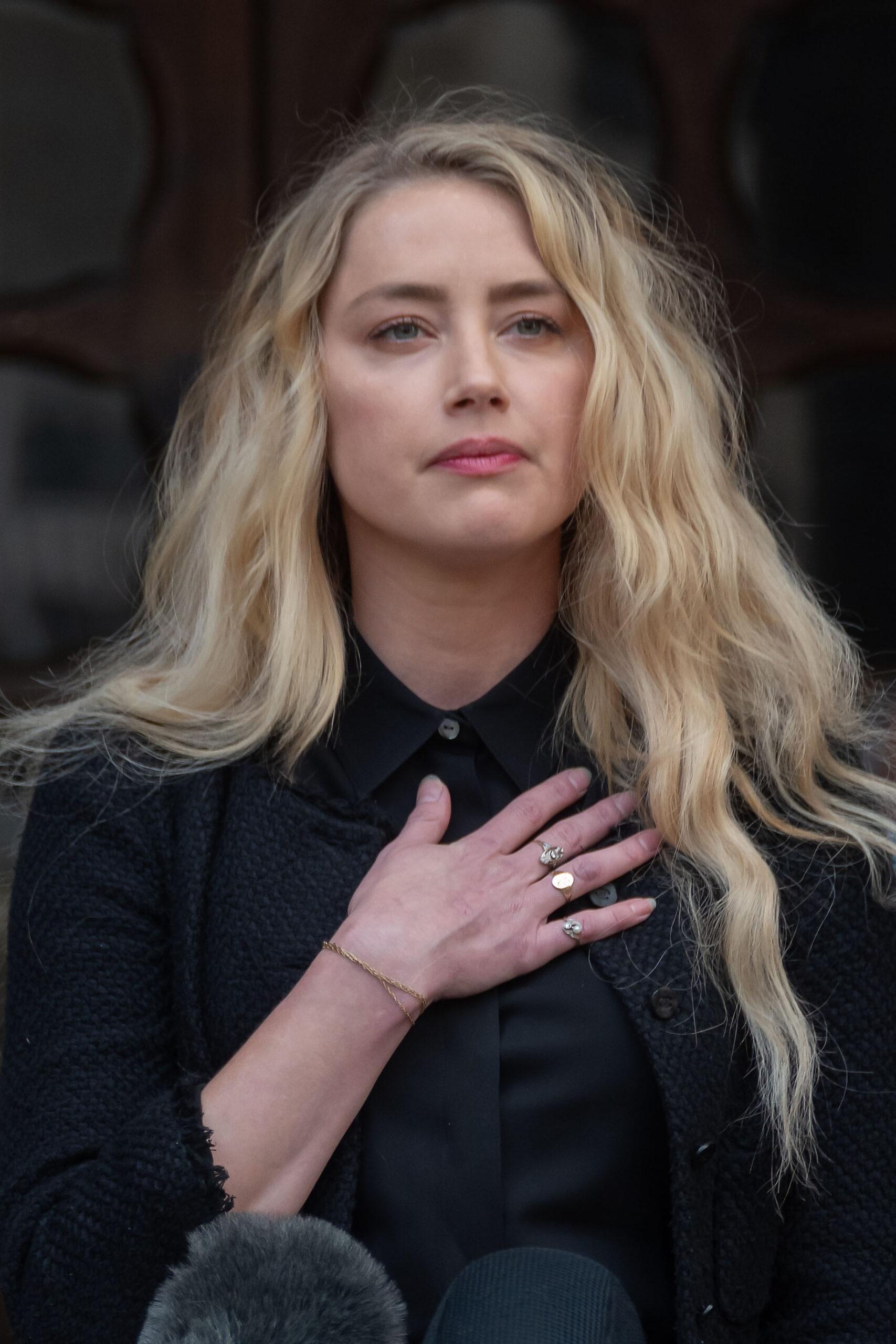 Dr. Curry said that Dr. Hughes failed to account for "clear indicators" that Heard engaged in "defensiveness" on one of the tests. She said that one of the tests showed "intentional overreporting" on Heard's part of the test. Dr. Curry believes that there was "over-exaggeration on her validity scales" based on certain tests.
Dr. Curry told the jury that Dr. Hughes left "very relevant" sections of one test blank and said that she did not administer one test that they considered the "gold standard" for PTSD. Dr. Curry said that Dr. Hughes diagnosed Heard with PTSD without administering this "gold standard" test. On the personality assessment inventory, Dr. Curry says that Dr. Hughes failed to acknowledge "distortion" in Heard's answers. She said that she would not diagnose Heard with PTSD.
Under cross-examination, Elaine Bredehoft called out Dr. Curry for attending dinner and drinks at Depp's house, with Mr. Waldman and the rest of his legal team. Bredehoft asked how much she was paid by Depp's legal team to testify. Dr. Curry said she didn't know and Bredehoft started naming numbers. When she got to $300,000, Dr. Curry said, "That would be way too much."