Christina Aguilera is releasing new music!
The sensational singer-songwriter, best known for her powerful vocals, especially her ability to carry high notes, recently unveiled a new EP.
Four months after dropping the EP "La Fuerza," the first part of her forthcoming three-part Spanish studio album, the chart-topper teased fans with a sneak peek of the trilogy's second part.
Christina Aguilera Announces A Special Collaboration On New EP 'La Tormenta'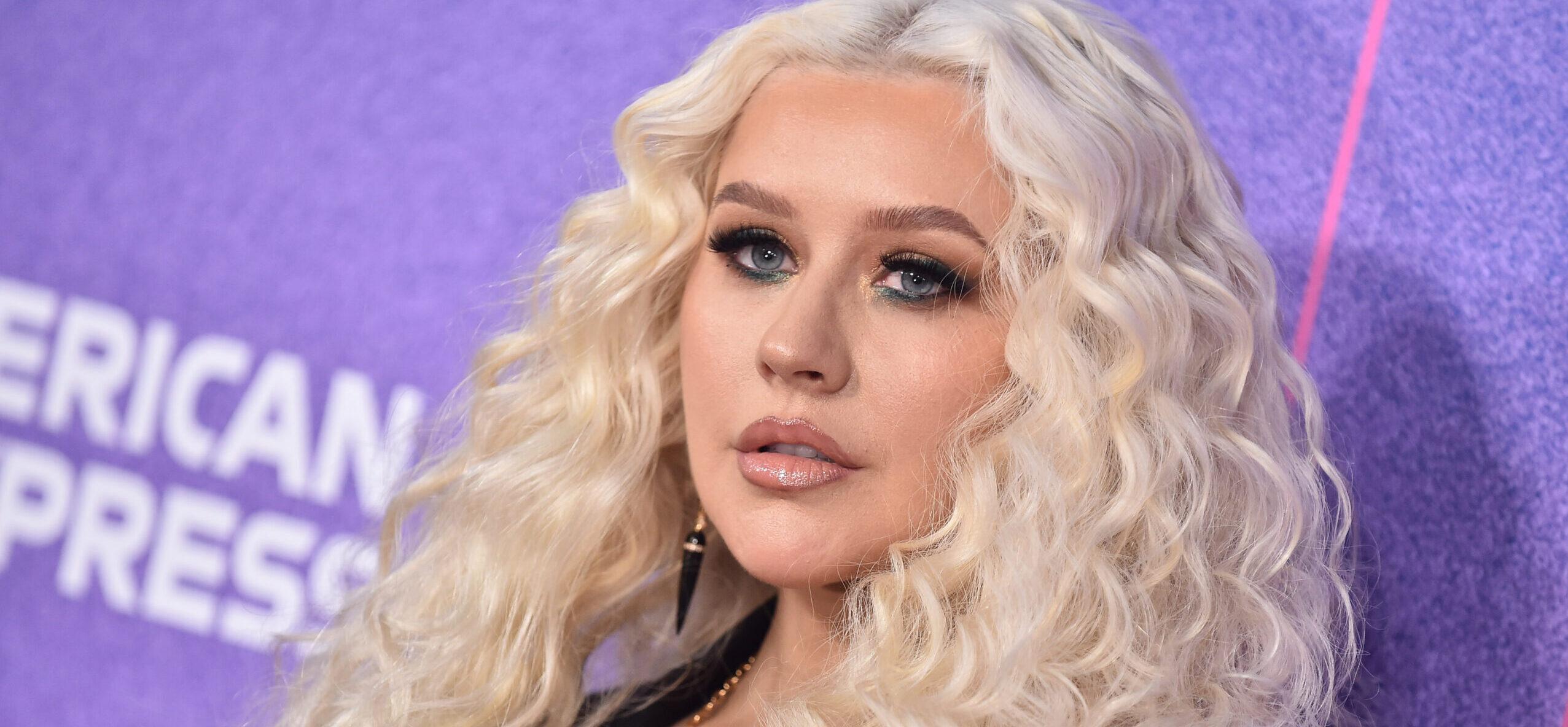 On Tuesday, May 24, Aguilera updated her Instagram page with two stunning pictures from her upcoming EP "La Tormenta," which marked the second part of her Spanish-language music trilogy.
The first slide captured the superstar's breathtaking profile, giving fans a good view of her perfectly sculpted face and immaculate makeup.
The "Genie in a Bottle" singer radiated foxy vibes as her dark eyeliner accentuated the coolness of her ocean-blue eyes while tempting hearts with her glossy red lips.
Keeping to the red theme, the 41-year-old dyed her signature blonde locks into a fierce red hue and rocked a sexy lace outfit designed with a turtleneck and adorned with several silver ornaments.
The glamorous vibes did not stop there as the Billboard chart-topper embellished her fingers with intricately crafted nails, featuring several crosses and other silver adornments.
If this picture did not make hearts waver, the next slide showed the "Candyman" artist rocking her red hair in graceful waves while several colorful jewelry ran from Aguilera's neck to her chest.
Unlike the first post, the Grammy winner was not alone as she posed beside another sexy vixen, Argentinian-born singer Martina Stoessel aka TINI.
View this post on Instagram
The 25-year-old did not lose when it came to being fashionable as she showed off her toned body in a mesh ensemble, completing the steamy theme with bold makeup.
As for what Disney's "Violetta" star was doing with Aguilera, the Popstar revealed in the post's caption that the first single off her latest EP would feature the young entertainer.
The song "Suéltame" would debut alongside "La Tormenta," but no release dates have been announced. Instead, the Hollywood Walk of Fame alum gave fans a special treat.
In her caption, the "Burlesque" actress stated that she would fly one lucky person to LA Pride, referencing her upcoming performance at 2022's Los Angeles Pride Festival slated for June 11.
To win this lifetime opportunity, the idol implored her admirers to pre-save her new EP "La Tormenta" and the single "Suéltame" through the link on her Instagram page.
Naturally, fans were ecstatic about the news as they flooded the comment section with over 6,000 messages, expressing their expectations for the idol's upcoming songs.
The positive responses were heartwarming to see, given that the world did not take it lightly when the pop culture icon first changed her artistic image with her 2002 album, "Stripped."
Earlier this year, The Blast reported that the Billboard Music Award winner recalled the backlash she faced after throwing away her conservative persona for a racy vibe.
View this post on Instagram
Despite sparking controversy with one of the album's hit songs, "Dirrty," the New Yorker confessed that she would not change a thing about the past.
According to the chart-topper, the song and its risqué music video were her "f**k it moment," a chance to show the world that she would not cower behind society's standards of what a woman should be.
The 41-year-old said, "That was me stepping up and saying I was a woman proud of my sexuality. I was proud of my vulnerability. I was proud of the fact that I've fought my way through this industry."
The Disney Legend Reconnected With Latin Music After Two Decades
As shared by The Blast, the "Fighter" singer's forthcoming Spanish trilogy marked Aguilera's grand return to Latin music, two decades after her first Spanish album "Mi Reflejo."
The 41-year-old revealed that she felt pleased about the project as it was something she had always wanted to do. However, the journey was not easy.
Unlike writing English songs, the MX Productions founder confessed that creating Spanish lyrics was "intimidating and scary" as she had to put herself in a challenging spot.
Nonetheless, as a mother of two kids, "The Voice" coach wanted to show her children that their mother did not let fear stop her from achieving this goal.