The official trailer of Marvel's next, continuing the Thor franchise just dropped, to the tune of Guns N' Roses' "Sweet Child of Mine", and we are wide-eyed. Chris Hemsworth, Natalie Portman, Tessa Thompson, and Russell Crowe star in "Thor: Love & Thunder". The trailer is sweet and funny enough to mend all broken hearts after they killed off [SPOILER ALERT] Iron Man and Black Widow, and left Spiderman namelessly adrift.
We decode the trailer for you and also introduce you to the Gorr, the God killer, a very Voldemort-like Christian Bale, aka the king of movie transformations.
Chris Hemsworth's Thor Goes From Dad Bod To God Bod
View this post on Instagram
The trailer starts like a fairytale narration, about a hero who "after saving Earth for the 500th time, set off on a new journey."
They show Thor getting into shape, in true Thor style, as he continues his journey as the lone wolf, the only God of his kind. Back into battle, Thor finally spots his beloved hammer, Mjolnir again, and reaches out for it, only for it to fly out of his reach, into the waiting hands of the new Thor, aka Jane.
Natalie Portman's muscled avatar was revealed to us last month, with Portman using the caption: "And you thought you were the one and only… @chrishemsworth 🙃"
Hemsworth sportingly replied, "Looks Mighty good on you 😉"
Actor and director of the movie, Taika Watiti also quipped, "The two and twonely… 🔥"
Here's muscled Natalie, in all her God-like glory.
View this post on Instagram
America Ferrera fanned over her, saying, "Amazing!!!!! You are the mightiest badass!!!😍😍😍"
So did Eva Longoria, with, "yassss! love this!!!"
Fans Worry For Thor Because, Well, Natalie Portman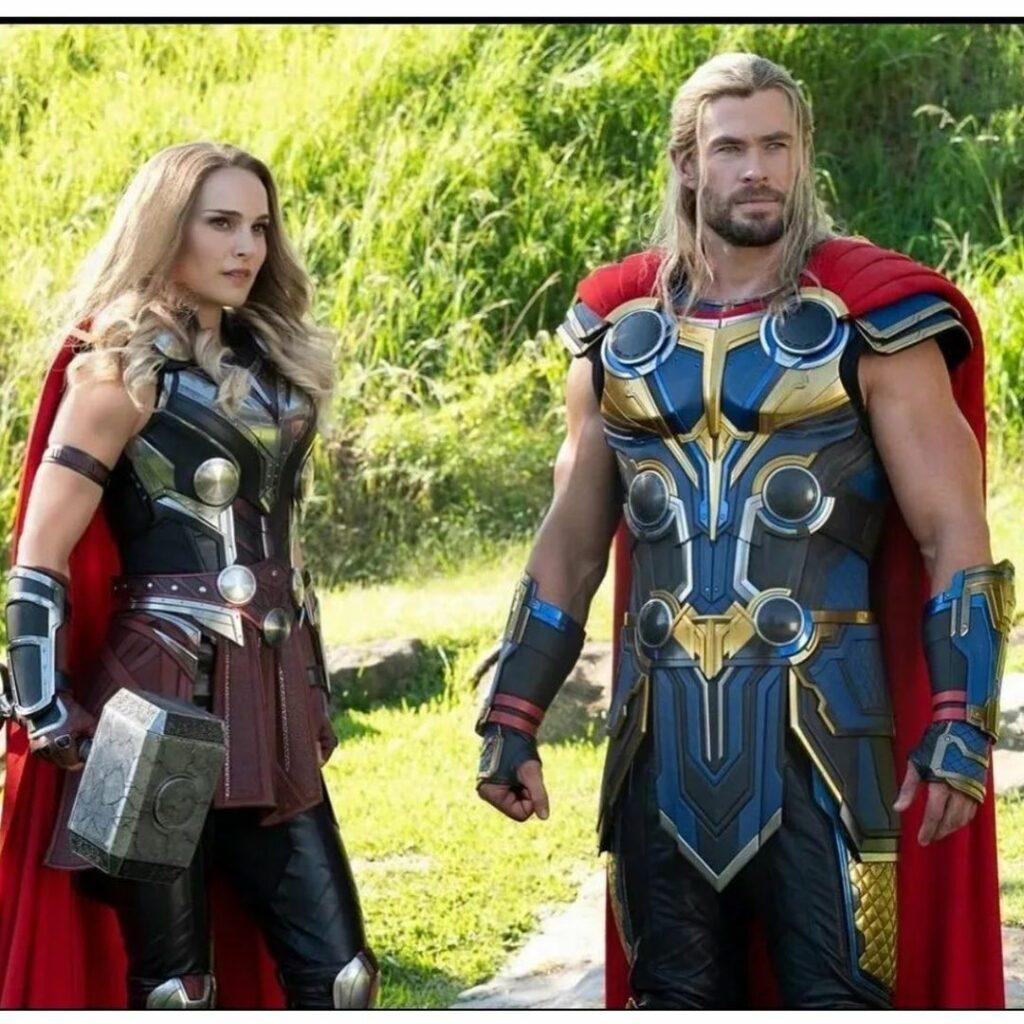 Chris Hemsworth had posted this image a fortnight ago, with a rather funny caption, "Hey all, when's the Met Gala? Asgard's power couple just found the winning look. In cinemas July 8th."
Natalie Portman sure looks beefy, in a feminine, appealing way and we're glad for the She-Thor.
Wrote fans, "This is genuinely the dream team you both look incredible.. so glad she's back and as mighty Thor 😍😍 bring on July"
"God Natalie can put it wherever she wants it 😍"
But considering the last Marvel franchises often end up with violent stops for the heroes and heroines, fans are very worried for Thor. Especially since his Mjolnir has changed sides, even though he has Stormbreaker by his side, Groot's arm and all.
The comments said it all.
"Plss don't die in the movie 😭😭😭"
"You better not die in the movie."
The teaser gave us our first glimpse of Natalie Portman's Jane Foster wielding the hammer, and those muscles are definitely looking good.
Fans Fan Over 'Uncensored' Chris Hemsworth & 'Nightmare' Christian Bale
View this post on Instagram
The official trailer also gives us the first look of Christian Bale as Gorr, the God Butcher, who we believe when he rasps "All Gods will die."
Fans are here for it all, writing:
"Gorr is straight nightmare fuel 😭"
"This looks epic. But somehow he still manages to be beautiful 😂"
"Unbelievable transformation … when all is said and done, he will be the most memorable person in the film."
"Christian in his Voldemort era 😂"
"I'm so happy that he's scary but not a complete monster, we can see his beautiful sexy face 🔥 A beautiful Era!"
View this post on Instagram
Meanwhile, can we please have all of Chris Hemsworth, minus the pixelated blurring, when a bound Thor is stripped — a little too thoroughly — of his cloak by Zeus, at 1:58 minutes into the trailer.
We feel Thor's pain when he shouts, "you flicked too hard, dammit!" while Valkyrie and Jane pop some grapes, for fun.
One fan made the right connection when they wrote, "I love how the boys fainted because of Thor and not only the girls, It kinda represents the fandom HAHAHA"
View this post on Instagram
The mythologies seem mixed now. There's a trek to Olympus with Zeus (Russell Crowe) with a thunderbolt in his hand and Tessa Thompson has become King Valkyrie, also seen fighting Gorr with another thunderbolt in her hand.
Natalie Portman has fit into Thor's shoes pretty well, and the Mjolnir looks great in her hand and she wields it with ease. And finally, Odin's son now has the wilding Stormbreaker, the mighty ax with a handle made from Groot's arm.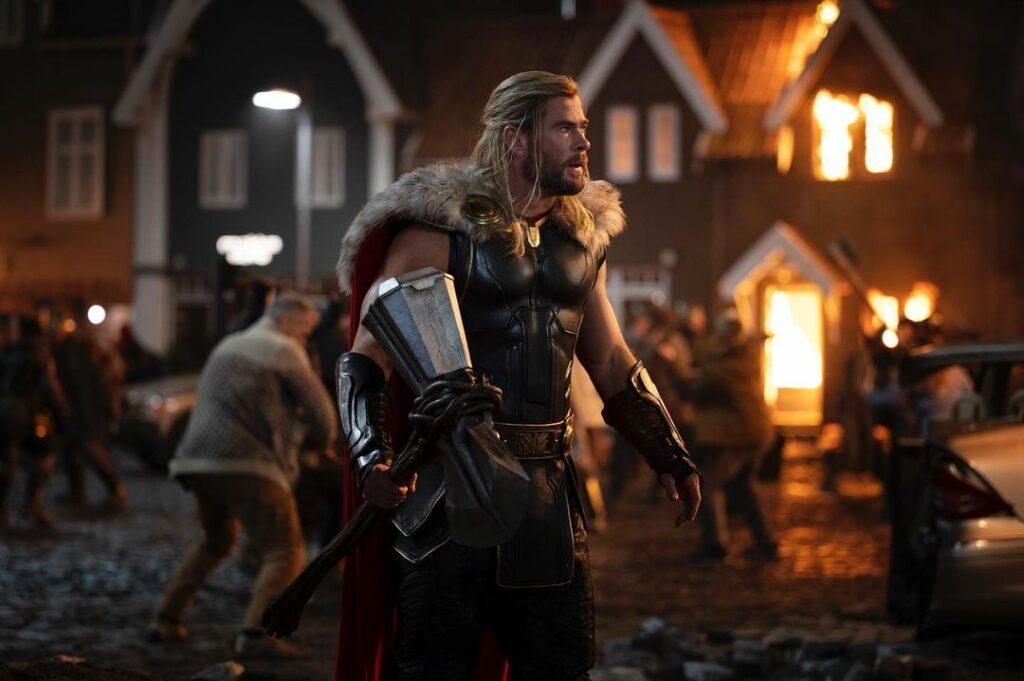 Fans have one complaint though: "so no Loki?"
Here's the stunning trailer, be sure to line up the popcorn and watch it on repeat.
View this post on Instagram