Fake German heiress, Anna Delvey is in the spotlight again!
The infamous Russian-born German woman was the centerpiece of Shonda Rhimes' Netflix "Inventing Anna," a limited series inspired by her story (real name Anna Sorokin), and a piece in the New York Times titled "How Anna Delvey Tricked New York's Party People" by Jessica Pressler.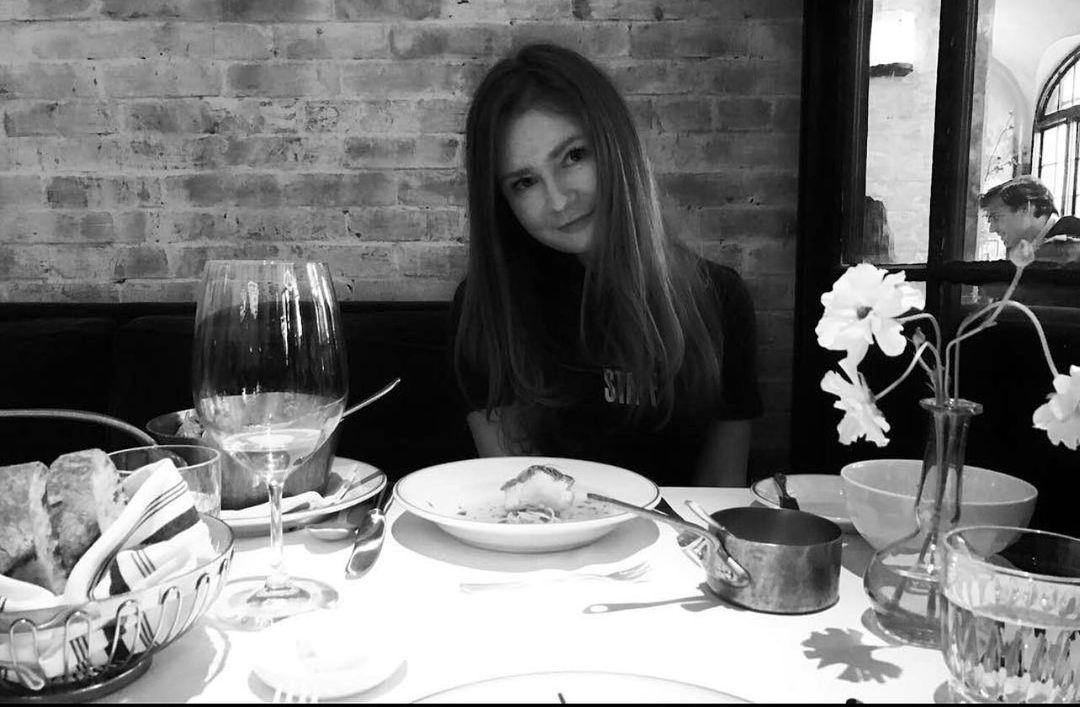 Riding on the fame that came with her on-screen story, Delvey has looked to keep the spotlight still on her even while she is currently locked away in prison. The convicted fraudster recently held her first solo art exhibition in New York since gaining notoriety for defrauding her way into the upper echelons of New York society by claiming to be the owner of a $60 million inheritance.
'My Narrative From My Perspective'
Delvey's art display at the Public Hotel on Chrystie Street on Thursday night drew an elite crowd of admirers, art connoisseurs, and, of course, the paparazzi. Despite its exclusivity, the exhibition attracted around 200 visitors, who were treated to live music and quick passing cocktails before the opening.
Delvey, who was unable to attend for obvious reasons, compensated by sending in a recorded message played by the event's DJ.
"Hi everyone, Anna Delvey, here," said the prerecorded voice (Via Variety). "I hope you guys are enjoying your evening so far. I'm so very excited to unveil my first-ever art collection, titled 'Allegedly.' This is a collection of sketches I've created while in Orange County Detention. I wanted to capture some of the moments of the past years, both never-seen-before and iconic, using the limited tools I have at my disposal.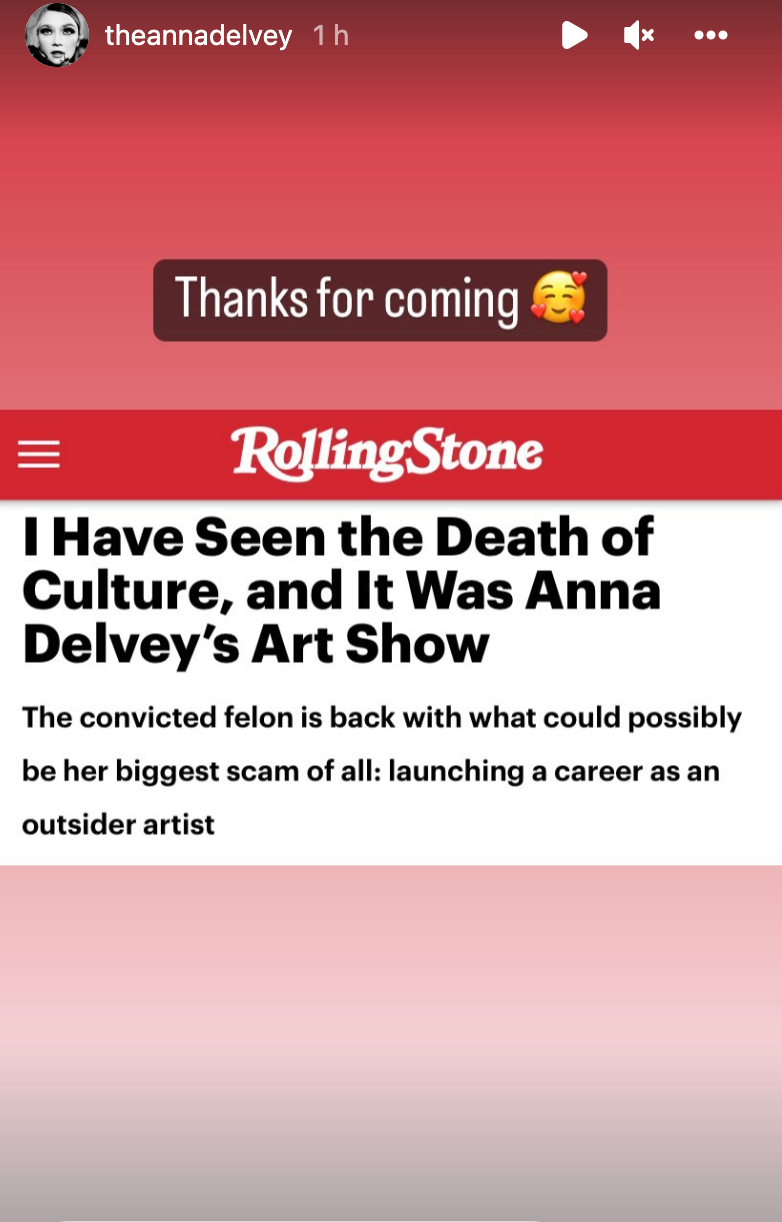 "Some of the pieces are straightforward, others are more abstract and will be unique in meaning and appearance to the observer. You've heard so many voices already, but this is the beginning of me telling my story, my narrative from my perspective. I hope you guys enjoy the show," she concluded.
Anna Delvey's 'Allegedly' Art Show
A performance from Drag queen Yuhua Hamasaki dressed in full look-alike gear to impersonate the infamous 31-year-old preceded the display of the art as if to honorably represent Delvey to the audience.
Then came the artwork, carried by models wearing translucent black stocking-like hoods, enormous black eyewear, above knee length garbs, black boots to match, and white gloves to handle the 20 gold-framed sketches.
The participants subsequently relocated to another area in the hotel, where the art was put on full display. There, Delvey made a live video appearance from incarceration to complement her audio recording, waving, and smiling at the crowd and paparazzi who turned up for the art exhibition.
According to Delvey's art dealer Martine, the entire collection is currently valued in the $400,000-$500,000 range and might increase in worth in the coming weeks.
How Anna Delvey Created 'Allegedly'
The Founders Art Club, an art advisory body that currently reps Delvey, commissioned Sorokin to make the 20 drawings. The company was able to get colored pencils and watercolor paper to Sorokin, and the artist's legal team efficiently sneaked the finished works out of jail.
"Copies of the art, lithographs are going to be for sale and sold in lots of 50 at a time, starting at $250 each," Delvey's rep informed Variety. "And then after 250 are sold, they start going up in price. If you want to own the collection, you can only own up to 48% of the collection. 53% of the collection will always be owned by the Founders Art Club. So you can buy limited prints, but not the original artwork."
At the Thursday event, collectors from notable art houses, including Swann Galleries and Contra Galleries, were in attendance, with many indicating their interest in the pieces.
Delvey Claims She Is A Lawyer
Meanwhile, Delvey recently caused more drama after claiming that she has launched her own law firm from her current location in a correctional facility.
"Today I am so very excited to launch my own legal practice: Delvey & Daughters, PLLC, or short 'Double D' Warning: Highly Litigious," she said.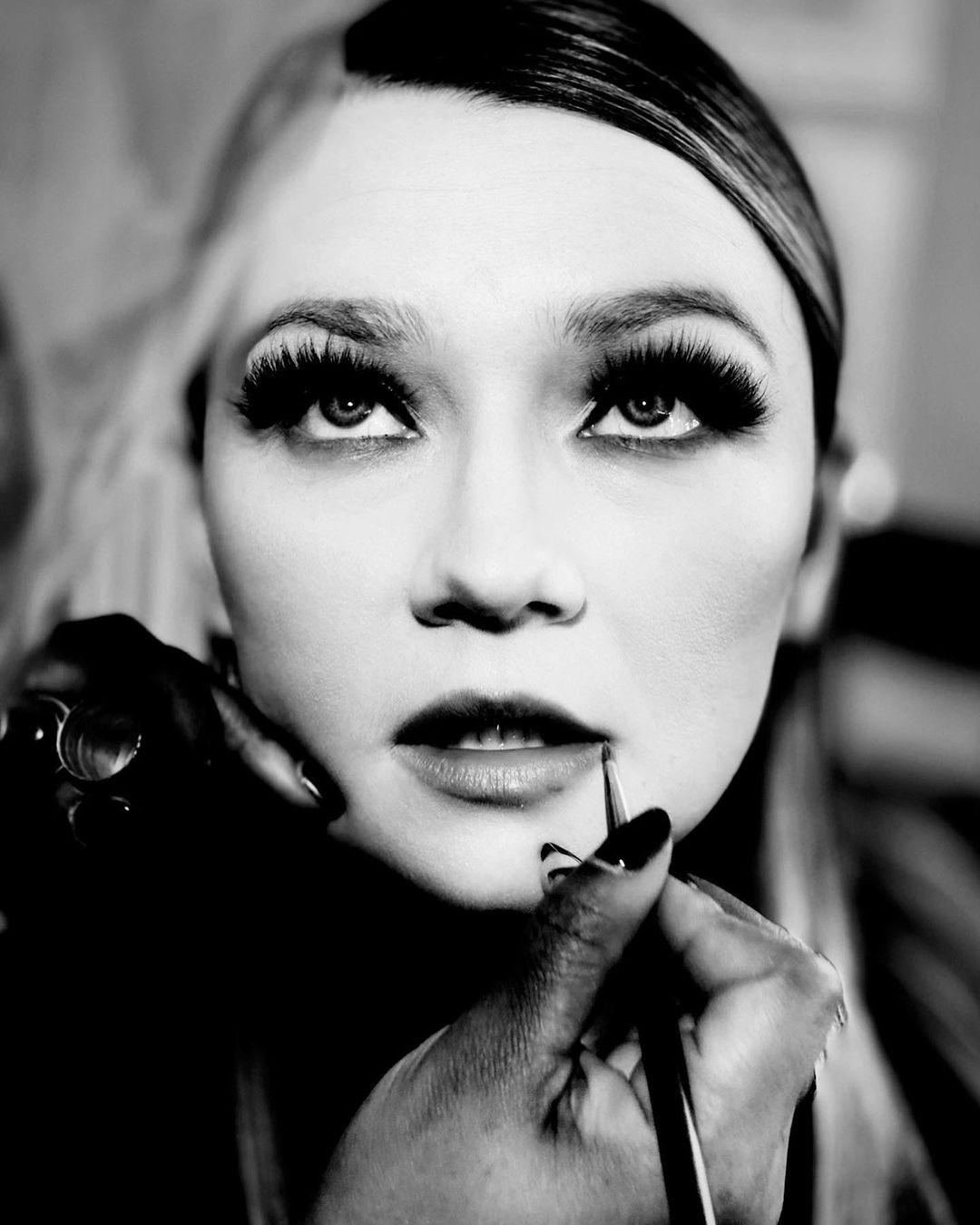 'I'm now available to litigate any dispute, no matter how big or small, a-z you name it, I got it. Full-spectrum legal coverage from someone who's been there before.'
While it is almost improbable for Delvey to have garnered all the prerequisite skills and certificates needed to offer any form of legal services, the con artist defended her stance by pointing to her history as a criminal as a selling point for her qualifications as an attorney.
Since March 2021, Delvey has been under detention at the Orange County Correctional Facility for overstaying her visa. She earlier served four years in prison and was ordered to pay hundreds of thousands of dollars in restitution after being convicted of grand larceny, theft of services, and other criminal acts.
View this post on Instagram