One of the most iconic sex symbols from the 90s and early 2000s, Carmen Electra, has finally opened the doors of her OnlyFans profile to her fans. According to Electra, she joined the platform to have more control over her image and be closer to her fans.
Electra has dealt with her image and copyright infringement for many years and recently won a lawsuit against three clubs that unlawfully used her likeness for promotional content. 
The 50-year-old actress recently shared the type of content in her profile and announced the launch of her account via an Instagram reel that contained several photos and videos of her.
Read on to find out more.
Carmen Electra Announced The Launch Of Her Profile
The sultry star posted a reel on her Instagram page announcing the launch of her OnlyFans profile. She captioned the video with, "My OnlyFans page has launched. Come watch me be the boss woman I am" and added several emojis and a tag to the studios that compiled the video. 
View this post on Instagram
The reel included several photos and videos of her from back when she was a trending icon. These were videos of her in bikinis and her underwear, in skintight outfits, in the pool, in the club, and some scenes of her from "Baywatch."
At the end of the video, Electra highlighted that her OnlyFans profile would offer services such as custom videos, exclusive photosets, meet and greets with her fans, NFTs, giveaways, signed posters, and private chats with her subscribers. 
Electra Is Giving Out NFTs And Private Chats To Fans!!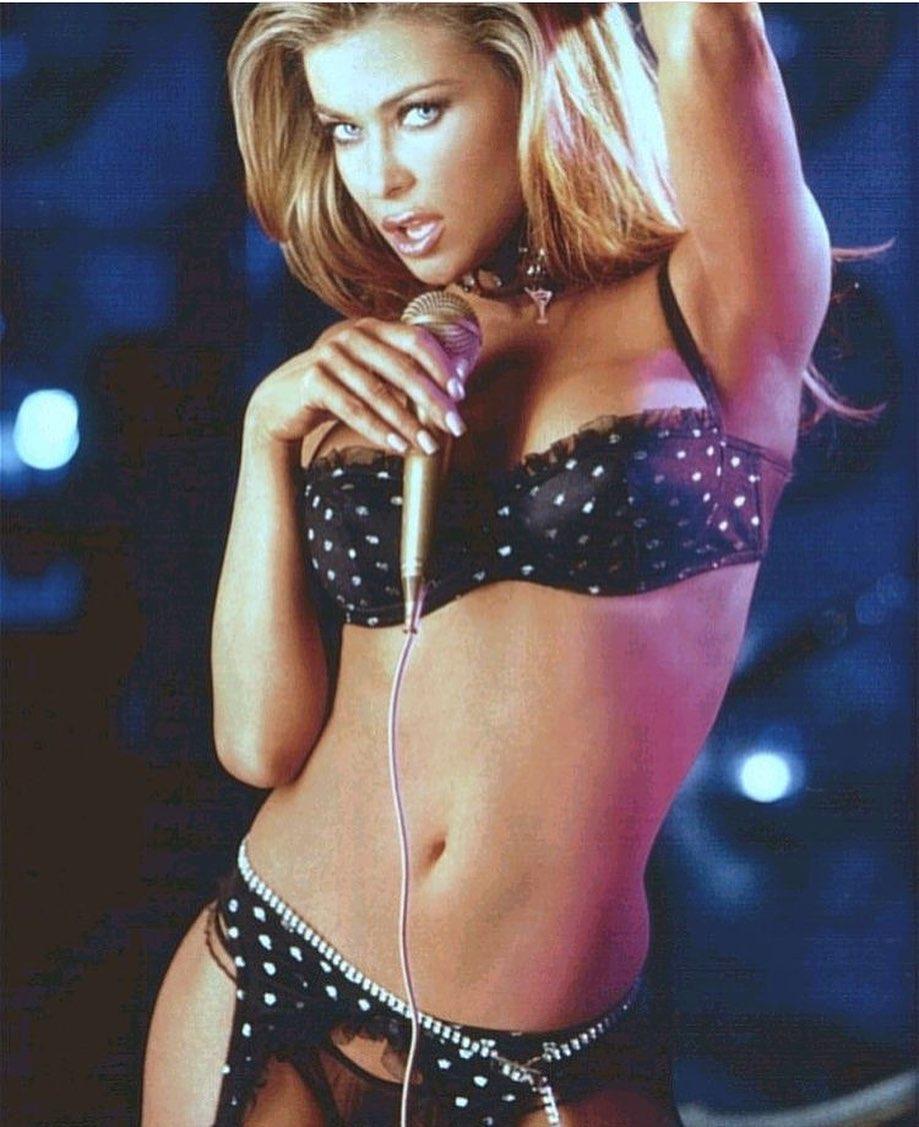 According to the video shared by the ageless icon, she will be giving out NFTs and private chats. It's not sure yet what her NFTs would look like, but they would most likely be memorabilia, exclusive photos of the star, and generally never before seen content.
Electra could also go the Madonna route and create an animated NFT of herself in whatever scenario she likes, just like in the viral Madonna "Mother Of Creation" NFT visuals. 
Fans can also expect to get private chats with Electra through her new OnlyFans page. This could also extend to possible birthday shout-outs and other kinds of customized video messages directly from Electra to her die-hard fans.
She Is Taking Back Control Of Her Image
View this post on Instagram
Electra, whose real name is Tara Leigh Patrick, recently spoke to People about her decision to join OnlyFans. She said it was a "no-brainer" decision and that she "just felt like, 'Yeah, I need to do this." 
She continued, "I, for once, have this opportunity to be my own boss and have my own creative vision to share with my fans without someone standing over me, telling me, 'Don't do this, don't do that. Cover up this.'" She also said, "People are going to do what they want to do anyway with your photos, you might as well be in control of them and follow what you feel like doing inside." 
And if Electra wants to expose a little bit more for her fans, she will be able to. She noted that OnlyFans doesn't have the mature content limitations that other social media platforms like Instagram have. She won't have to use filters and emojis to censor her body parts. 
Carmen Electra's OnlyFans Offers Intimate Peek Into Her Life
View this post on Instagram
During her interview with People, Electra spoke about her OnlyFans and all that she would have featured on the profile. She mentioned it would contain lingerie and swimwear content, vacation content, and some "more sexy, classy pictures and videos," which will help her be "a little bit more intimate" with her fans.
Electra, who just recently celebrated her 50th birthday, also said that she would also feature exclusive content from the birthday trip she took with her friends to Palm Springs.
She said, "It's a yearly thing because then all of my friends can come, and I get a house, and we have fun. I pay for the house, and then we have the best time barbecuing and swimming. I love it there, so I have a home away from home."
Carmen is definitely eager for fans to get to know her more, and in a setting where she is completely in charge of the narrative and the type of content she wants people to see. As Electra said, go watch her be the "boss woman" she is. 
Will you be subscribing?
View this post on Instagram