Singer Taylor Swift is officially an NYU alum! On Wednesday, the "All Too Well" singer accepted her honorary Doctorate of Fine Arts from New York University at Yankee Stadium.
Earlier in the year, Swift's music had been taught in a half-semester course, which explored her songwriting and her career.
Rolling Stone received a copy of Taylor Swift's full commencement speech. It's pretty long, but we've compiled a few of the highlights below!
Taylor Swift Begins Her Speech: 'Hi, I'm Taylor'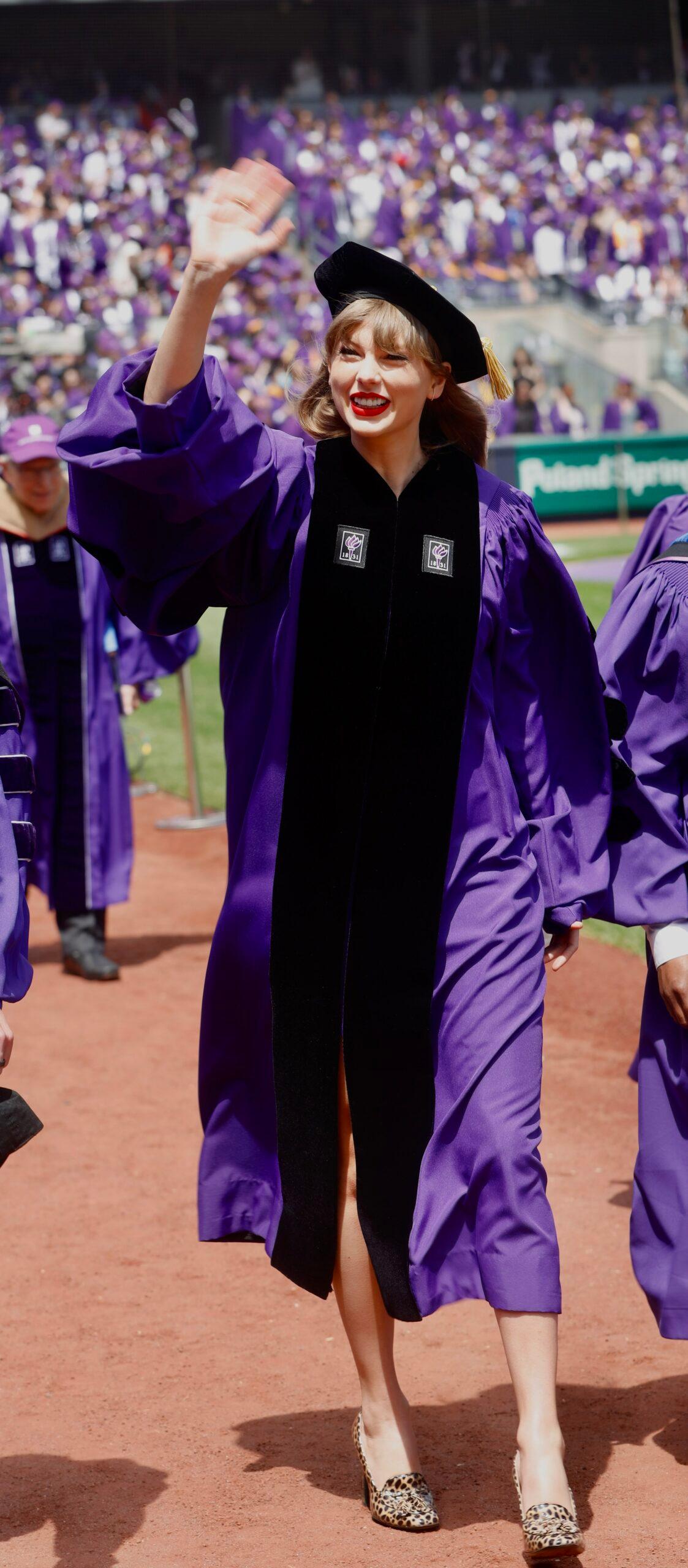 The "Fearless" singer began her speech by introducing herself to her audience, saying, "Hi, I'm Taylor."
"Last time I was in a stadium this size, I was dancing in heels and wearing a glittery leotard. This outfit is much more comfortable," she joked.
"As for me, I'm…90% sure the main reason I'm here is because I have a song called '22'. And let me just say, I am elated to be here with you today as we celebrate and graduate New York University's Class of 2022," she went on.
Taylor reminded the class that "not a single one of here today has done it alone." She added, "Maybe they aren't with us anymore, and in the case, I hope you'll remember them today." She thanked her parents and her brother, Austin, "for the sacrifices they made every day so that I could go from singing in coffee houses to standing up here with you all today because no words would ever be enough."
"To all the incredible parents, family members, mentors, teachers, allies, friends and loved ones here today who have supported these students in their pursuit of educational enrichment, let me say to you now: Welcome to New York. It's been waiting for you," she added, quoting the lyrics to "Welcome to New York."
Taylor Swift Thanks NYU For Making Her A Doctor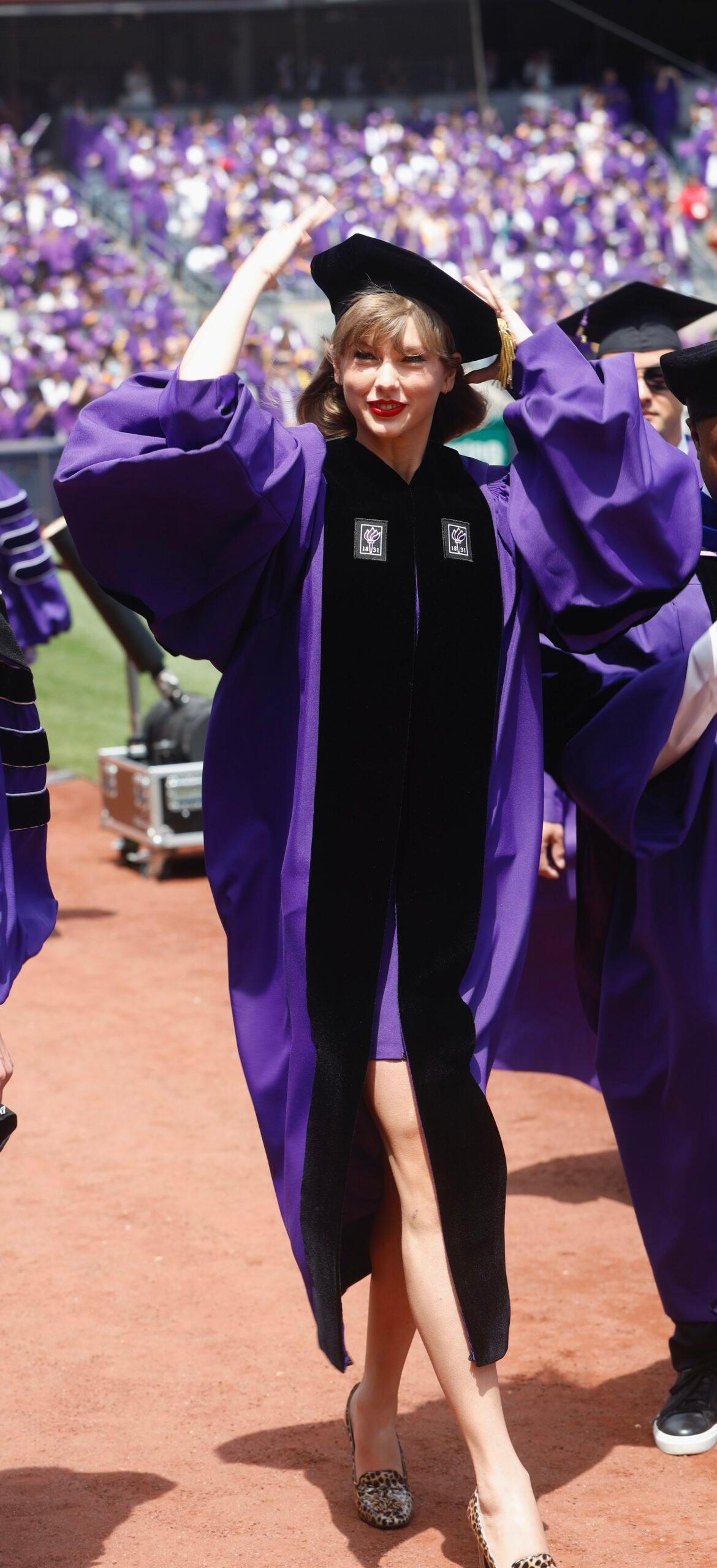 Taylor thanked NYU for thanking her a doctor "technically, on paper, at least." She joked, "Not the type of doctor you would want around in the case of an emergency, unless your specific emergency was that you desperately needed to hear a song with a catchy hook and an intensely cathartic bridge section. Or if your emergency was that you needed a person who can name over 50 breeds of cats in one minute."
"As a kid, I always thought I would go away to college, imagining the posters I'd hang on the wall of my freshmen dorm," she continued. "I even set the ending of my music video for my song "Love Story" at my fantasy imaginary college, where I meet a male model reading a book on the grass and with one single glance, we realize we had been in love in our past lives. Which is exactly what you guys all experienced at some point in the last four years, right?"
Taylor then switched gears, saying, "As a rule, I try not to give anyone unsolicited advice unless they ask for it." Her first "life hack," as she called it, is that "Part of growing up and moving into new chapters of your life is about catch and release."
"What I mean by that is, knowing what things to keep, and what things to release," she explained. "Decide what is yours to hold and let the rest go."
Taylor Swift Advises Her Fans To Live 'Alongside Cringe'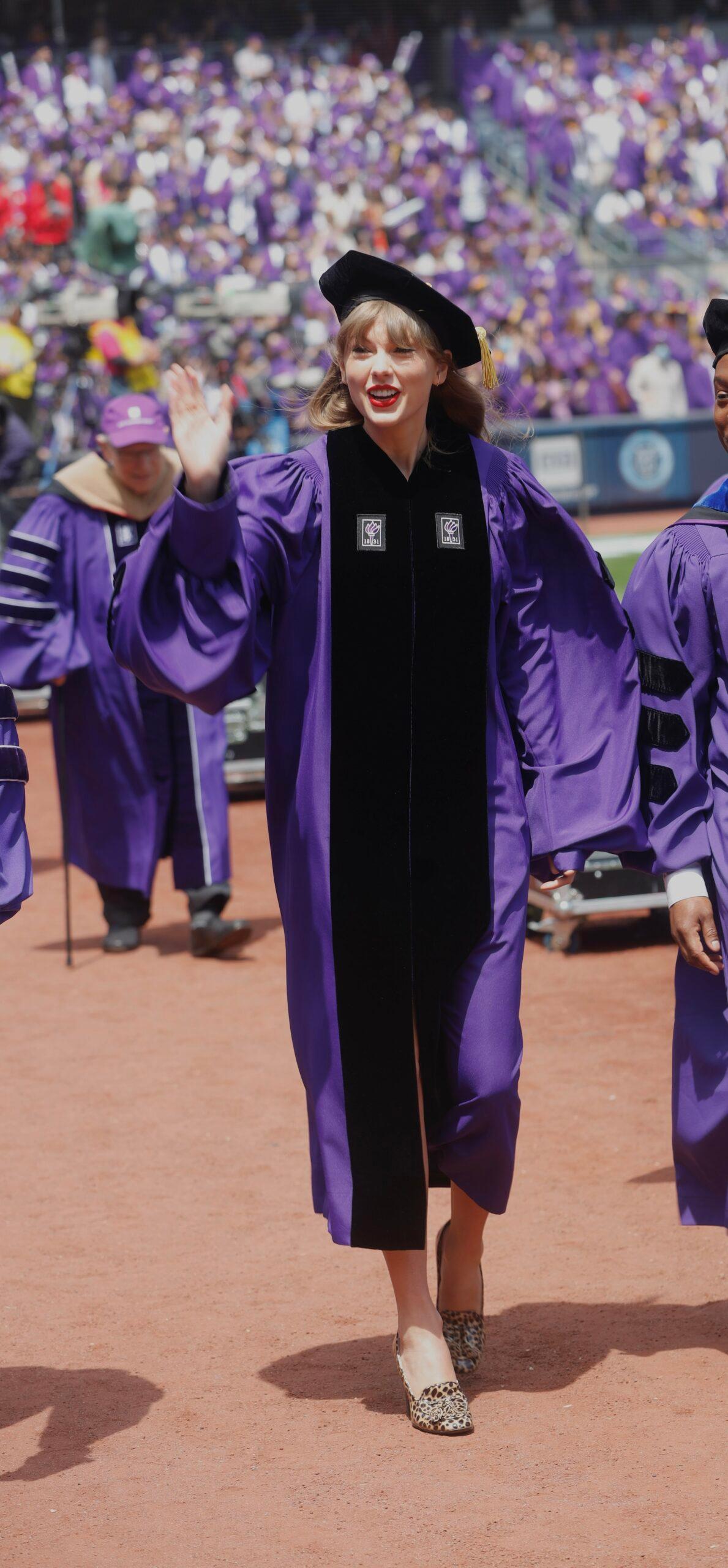 Taylor's second "life hack" was to "learn to live alongside cringe."
"No matter how hard you try to avoid being cringe, you will look back on your life and cringe retrospectively," she said. "Cringe is unavoidable over a lifetime."
She also said that it seems we live in a culture of "unbothered ambivalence" where it seems "it's not cool to want it." Taylor said that "effortlessness is a myth" and encouraged her fans to "Never be ashamed of trying."
Taylor also described the "price" that she had to pay for her public career. "See, I was a teenager in the public eye at a time when our society was absolutely obsessed with the idea of having perfect young female role models," she said. "It felt like every interview I did included slight barbs by the interviewer about me one day 'running off the rails.'"
"I became a young adult while being fed the message that if I didn't make any mistakes, all the children of America would grow up to be perfect angels," she continued. "However, if I did slip up, the entire earth would fall off its axis and it would be entirely my fault and I would go to pop star jail forever and ever."
"This has not been my experience," she added. "My experience has been that my mistakes led to the best things in my life." She spoke about how negative things can sometimes lead to positive results, joking, "Getting canceled on the internet and nearly losing my career gave me an excellent knowledge of all the types of wine."
'You're On Your Own Now'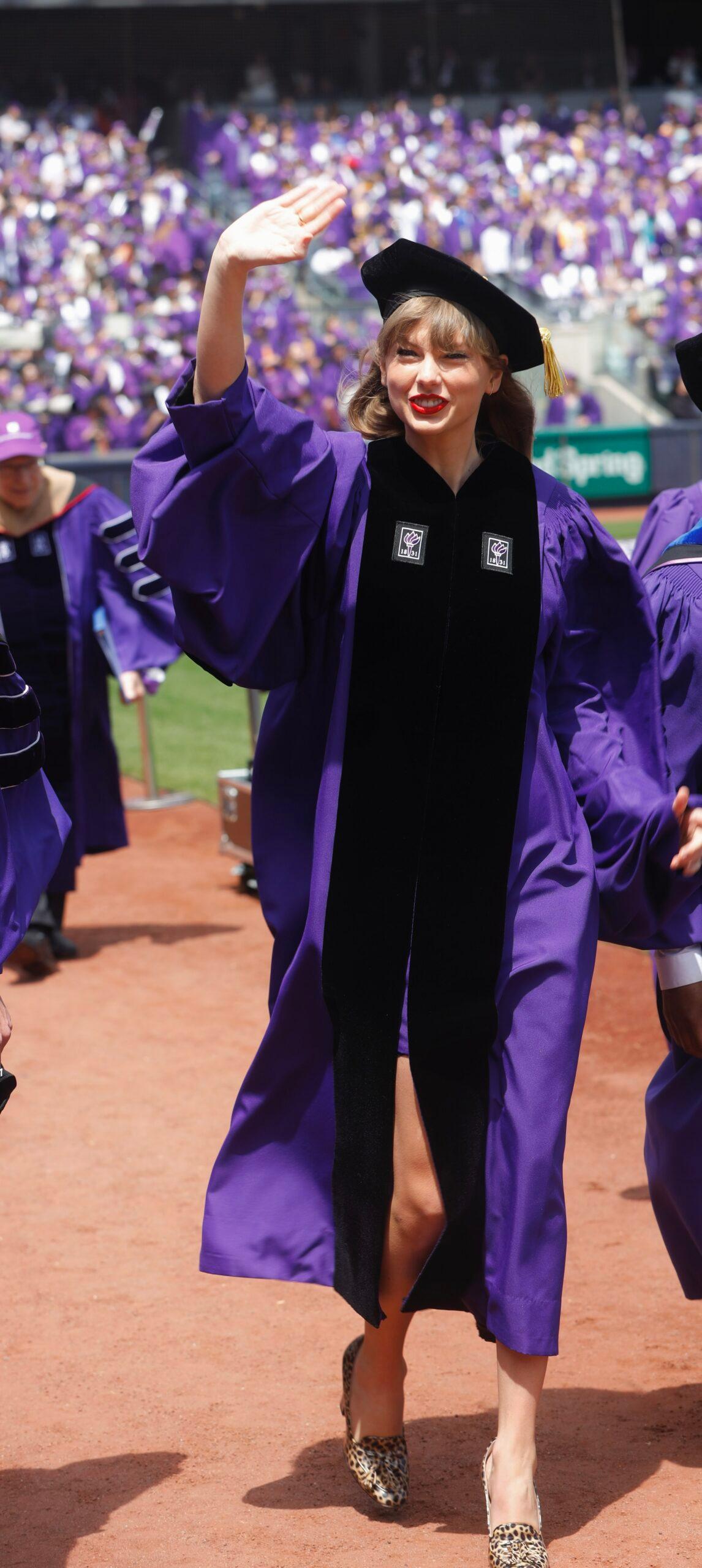 Taylor delivered both "scary" and "cool" news" saying, "You're on your own now."
"I leave you with this," she concluded. "We are led by our gut instincts, our intuition, our desires and fears, our scars and our dreams. And you will screw it up sometimes. So will I. And when I do, you will most likely read about on the internet. Anyway…hard things will happen to us. We will recover. We will learn from it. We will grow more resilient because of it."
"As long as we are fortunate enough to be breathing, we will breathe in, breathe through, breathe deep, breathe out. And I'm a doctor now, so I know how breathing works," she quipped.
"I hope you know how proud I am to share this day with you. We're doing this together. So let's just keep dancing like we're… the class of 22."