Donna Mills is an exceptional actress whose career has spanned over fifty years. She has proven her prowess as an iconic actress through movies she has appeared in, including "Play Misty for Me," "American Style," "Rolling Man," "The Good Life," "Live Again, Die Again," amongst others. 
In 1996, she made her TV debut on "The Secret Storm" and then featured in Woody Allen's comedy, "Don't Drink The Water."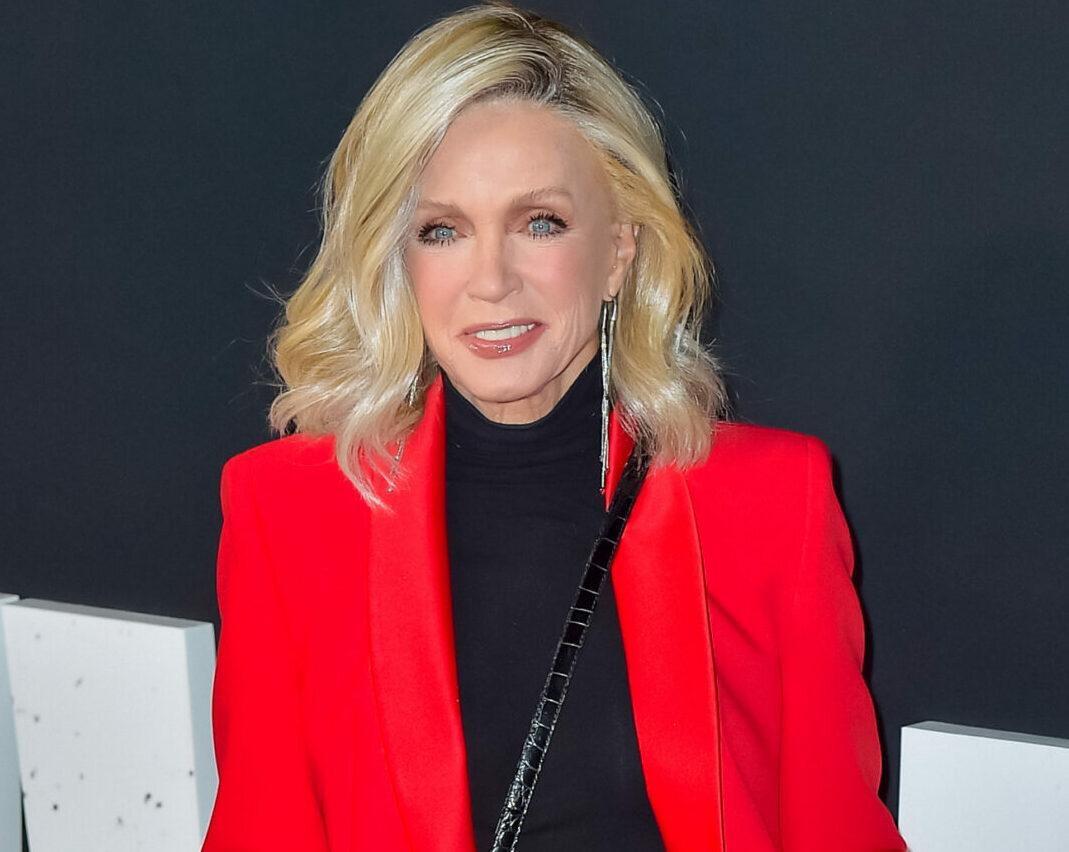 She became famous due to her constant appearance on "The Knots Landing" soap opera, where she played vixen Abby Cunningham. She received several awards for her soap opera, including "The Soap Opera Digest Award."
If there's anything certain here, Mills is a woman who knows what she wants and how to get it.
Recently, she spoke to People about forging her own path in Hollywood, including going on an 18-year hiatus and having a child at 54.
Read on for more details.
'I Went After It'
She spoke to People about how she spent time off-screen and became a mother in the 50s. Before her decision, she was focused on her career, but that changed when she adopted her daughter, Chloe Mills, 27.
"I was very concentrated on my career, but at a certain point, I realized there was something missing — it was a child," she began. "So I went after it. I adopted her when she was four days old."
She continued, "By that time, I was 54 and people said, 'You're going to be so old [to] have a little toddler running around.' I never felt that. I never felt older than the other mothers who were probably in their 20s."
Following her anecdote, she used that avenue in the interview to encourage others who contemplated the same.
"If you want to give to your career, I say having a child later in life is better than having a child early," she concluded.
 Mills And Her Daughter Are Quite Close
Although time has passed between them, Mills maintains that she and her daughter are pretty close.
"We see each other at least once a week and we talk every day or text."
View this post on Instagram
She also added that she took an 18-year break to take care of her daughter during her childhood years.
"I took off 18 years. I didn't work," she began. "Well, the first couple of years, I did work. I did some movies for television and stuff like that, because I could take her wherever I went. But then, when she started school, I wasn't going to go out of town for two months at a time. And I didn't become a mother to give her to a nanny."
Mills Shares Secret To Aging Gracefully
In the same interview, Mills shared the secrets for graceful aging as an octogenarian.
"I usually work out every day. Having been a dancer, I have my ballet bar in a little gym upstairs, and I just got a Peloton for my birthday," she mentioned. "I do weight training and a lot of stretching."
She continued, "I've always been a healthy eater. I don't eat sugar. I don't eat pasta. I don't do starches. I eat mostly proteins and vegetables. I love vegetables, which I grow — kale, arugula, and tomatoes. My greatest pleasure in life is eating it right off the vine. I'm not a good cook. The only thing that I make that's good is cheesecake."
She also added that she stayed out of the sun for her glowing skin. While she was constantly advised to use cosmetic enhancers, she had always rejected them vehemently.
"No, because I'm not going to look like a duck. I'd rather have lines than a duck bill."
Donna Mills Will Be Hitting The Big Screen For Her Role In 'Nope'
Since her debut role on the big screen, the actress has continued to work hard and steadily. She will feature in Jordan Peele's "Nope," which will be released in the theatres on July 22.
During an interview at CinemaCon22, the writer Peele shared that "Nope" was unlike anything his audiences had envisaged and seen.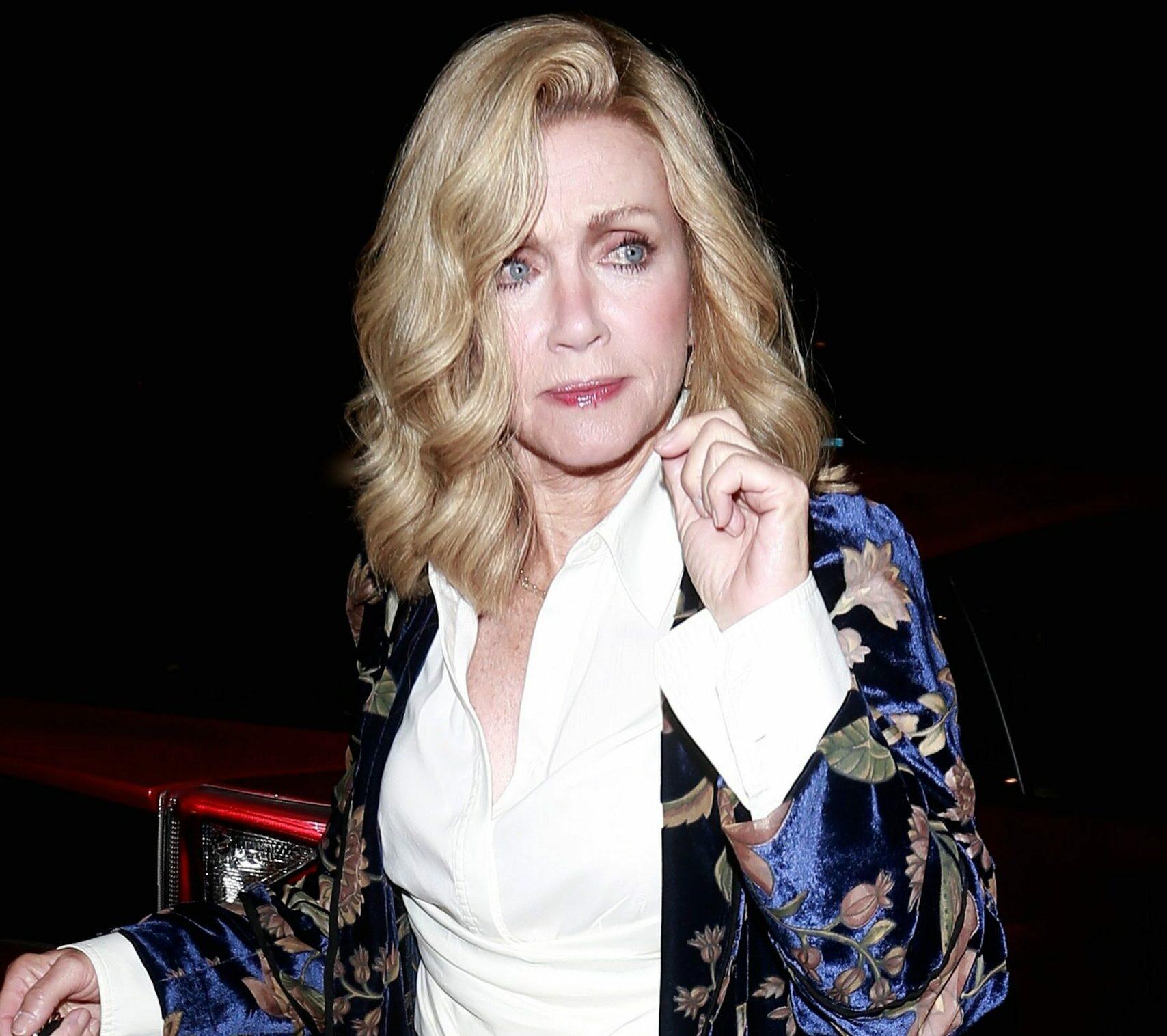 "I'm very proud of it," he began via People. "We shot Nope in 65 mm in IMAX. Incredible. The IMAX cameras allowed us to capture some incredible images, unlike anything on film before. We used some new techniques that we've never seen before."
Although he hasn't given any more details about the movie, he explained that the film's title refers to how he wants his audience to react when they watch the movie.
"I love a rapt audience … I love to encourage that interaction because that's what's giving the audience a unique experience. Roller coasters aren't fun alone. Being scared isn't fun alone," added Peele. "You need that energy."
View this post on Instagram