Lottie Moss shows off her bikini body on social media!
The half-sister of supermodel Kate Moss made the week a little more exciting by sharing tantalizing videos on her Instagram Story for her followers to see.
Basking In The Sun
Lottie was enjoying the warm outdoors in a scanty bikini set. In her previous stories, she revealed that her model friend Michaela Watson picked her up from her house in a vintage 2-door Mercedes. The 24-year-old also uploaded a picture of a round glass table located in a garden setting. It had a glass drink and a cheese board that included strawberries, salami, and sauces.
Lottie took a video of herself while walking in the sunshine and holding her drink. She brought the glass close to her chest as she looked straight into the camera.
Flashing Her Bikini Body
In the other footage, she tugged at her bikini top — seemingly adjusting it while standing in the middle of the frame. The British beauty went on to adjust her sunglasses, which sat atop her head. She turned around and flaunted her pert backside by shaking it as she smiled.
The ribbed bikini top featured triangular cups in an opaque white shade, with splashes of blue and yellow hues. Thin straps stretched over her chest and went around her neck. Its second pair of strings connected the cups and tied behind her back. The garment showcased a serious amount of cleavage along with a hint of underboob and sideboob as her assets spilled out of the tiny top. Although, that didn't bother her at all as Lottie wore the piece with confidence.
She paired the sexy piece with matching bottoms in the same color scheme. The tiny triangular patch of fabric covered up portions of her lower body, and straps stretched high over her hips, settling at her natural waist. The high-cut style of the swimwear accentuated her hourglass figure and emphasized her lower body.
Beautiful In Blue
Lottie styled her blond locks in a bun, but the short strands at the front hung loose — framing her face.
A few hours later, she changed into a baby blue lace dress. She appeared to be braless underneath, but her bust was covered from view.
Baring It All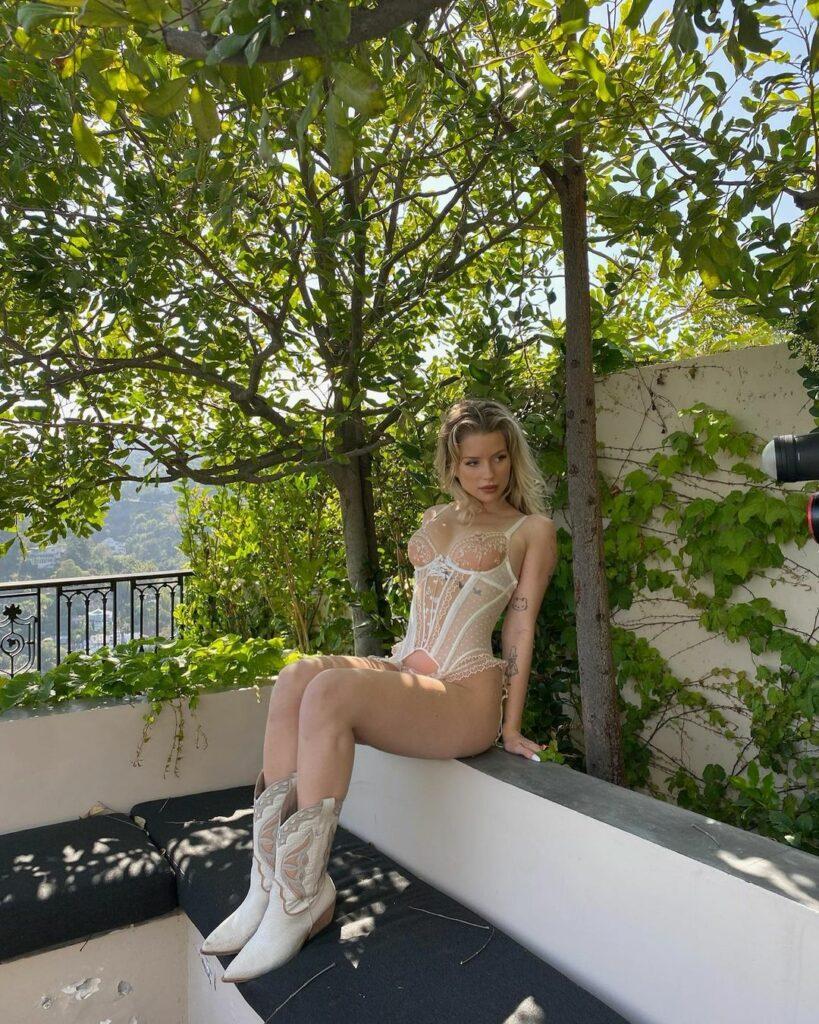 This is far from the first time that Lottie has shown off her fit physique on social media. In fact, a majority of her Instagram posts consist of her wearing revealing ensembles. Earlier this week, she uploaded pictures in which she wore a white low-cut, see-through teddy and cowboy boots. That post has been liked over 14,000 times and has gotten over a hundred comments since it was shared.
"You are looking absolutely amazing," one wrote, adding a combination of emojis.
"Beautiful baby you're the hottest girl on Instagram," asserted another user.
"Now that is super hot," remarked the third commenter.
Dealing With Unrealistic Beauty Standards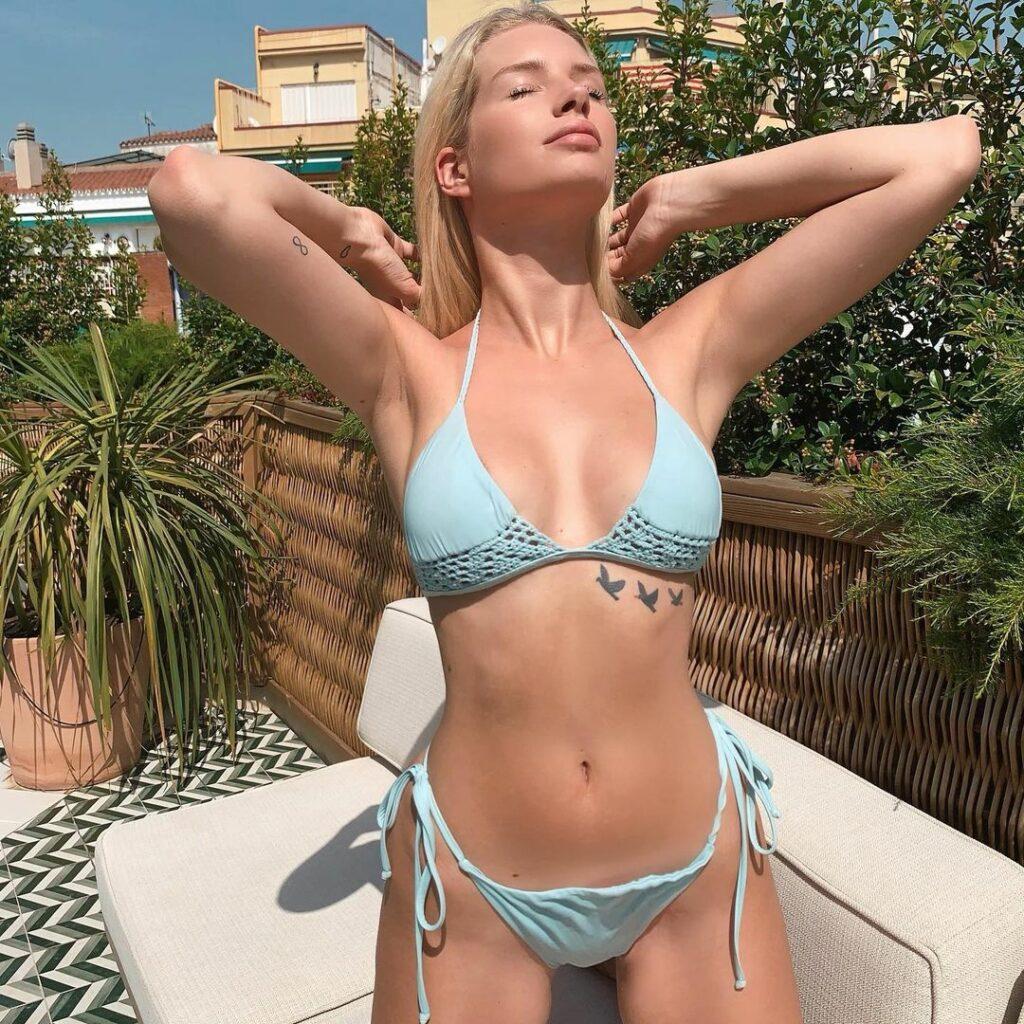 Like her famous sister Kate, Lottie is also into modeling. While she loves doing shoots, she felt pressured when people wanted her to be exactly like her sibling, including shedding some pounds.
"They wanted me to be Kate Moss part two. I was told I had to lose weight," she revealed on the "Call Her Daddy" podcast.
Lottie continued, "I was 18 and at New York Fashion Week. I had to get down to a 23in waist and I worked out until I got down to that size," adding, "I ate one piece of toast a day, I got there and, lo and behold, I wasn't tall enough."
She noted, "I'm 5ft 5in. My sister is 5ft 7in – she is just on the cusp of being tall enough. No wonder I had problems, I was pushed into doing these things and getting to a certain weight. I'm surprised I never got an eating disorder."