Kacey Musgraves and beau, Cole Schafer's relationship keeps heating up as the pair were spotted at the Met Gala together looking gorgeous and loved up in their "Gilded Glamour" themed looks.
Given their shared passion for writing, the pair, Musgraves and Schafer, might as well be a good match for the long haul. Schafer is a Nashville writer and poet who writes his books under the pseudonym January Black and has written three books to date: "After Her," "One Minute Please," and "Quarantine Dreams."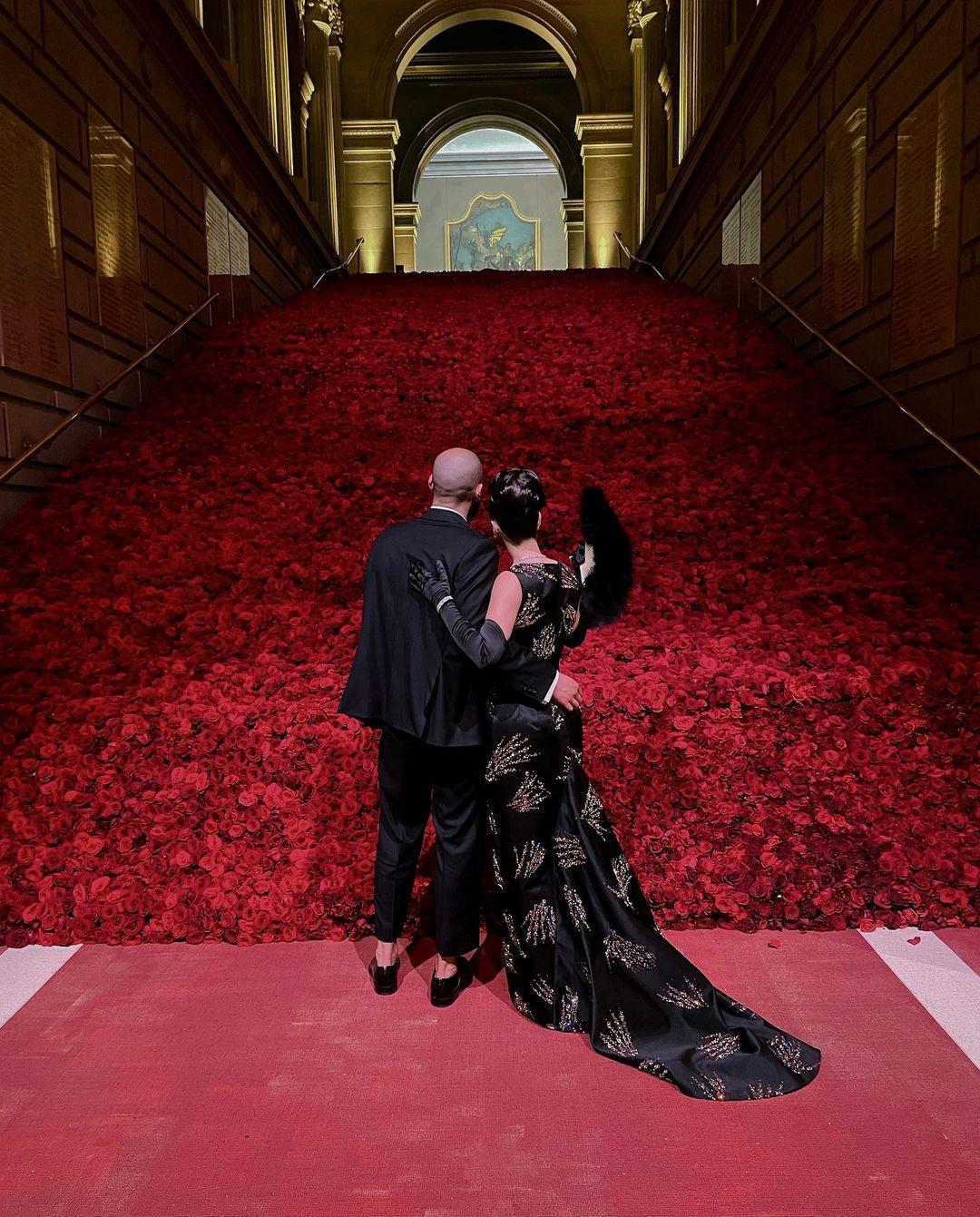 His daily job is advertising for his independent press company, "Honey Copy." He describes this as "selling things with pretty words" on his website.
While there might be more details that the pair have refused to disclose, here's a deep dive into their relationship: how they met and how it's going.
Keep reading for more details.
The Pair's Relationship Was A Meet-Cute
View this post on Instagram
Although most tabloids have been agog with the news of their relationship, it wasn't until recently that Musgraves confirmed their relationship status. In a 2021 interview with New York Times, Musgraves opened up about how they met.
She added that at first, he didn't know who she was, which was something she liked, as it was constantly exhausting to be noticed every time she stepped out.
"A handful of grown men come out, and they're sweating trying to keep up with you on the sidewalk," the singer said, referring to the paparazzi. "It feels very predatory. Sometimes I get a little overwhelmed with how self-centered being an artist is. It just feels like me me me me me."
As their relationship developed, poet Schafer couldn't help but share sweet moments with Musgraves on social media, including writing a post for her birthday.
View this post on Instagram
"Here's to you looking to your right when you stepped into F***. Here's to you writing me back," he wrote, hinting that he slid into her DMs following that meeting at the restaurant. "Here's to you making it through thirty-two, and here's to you making history in thirty-three. It's been so damn pretty falling for you, Kacey."
Several months later, the country singer reciprocated the favor and penned a tribute for her beloved's birthday.
"My southern Indiana angel boy. My favorite sexy-ass coffee companion and magic maker. You're able to be goofy as f—k and also genuinely someone who is *actually* making this world a better place to exist. Also your cooking turns me on. Celebrating you today and every day."
The Pair Have Been Flirty On Social Media
Ever since they confirmed their relationship status, the pair have been flirty and affectionate on each other's social media, particularly on Instagram.
After Schafer posted a heartfelt tribute for Musgraves' birthday, she replied in the comments section to show her gratitude. 
"Sweet angel boo," she wrote. "Life is so much prettier with you in it." 
The poet also replied to her response by fangirling about her songs, giving fans a teaser of what to expect from the country singer at the time.
"Also, I've listened to her new album 3x through and that sh-t f–ks."
Musgraves Split From Husband Of Three Years, Ruston Kelly, In 2020
Before finding love in the Nashville native, Musgraves was married to a fellow country singer, Kelly. The pair got hitched in 2018 and separated three years later.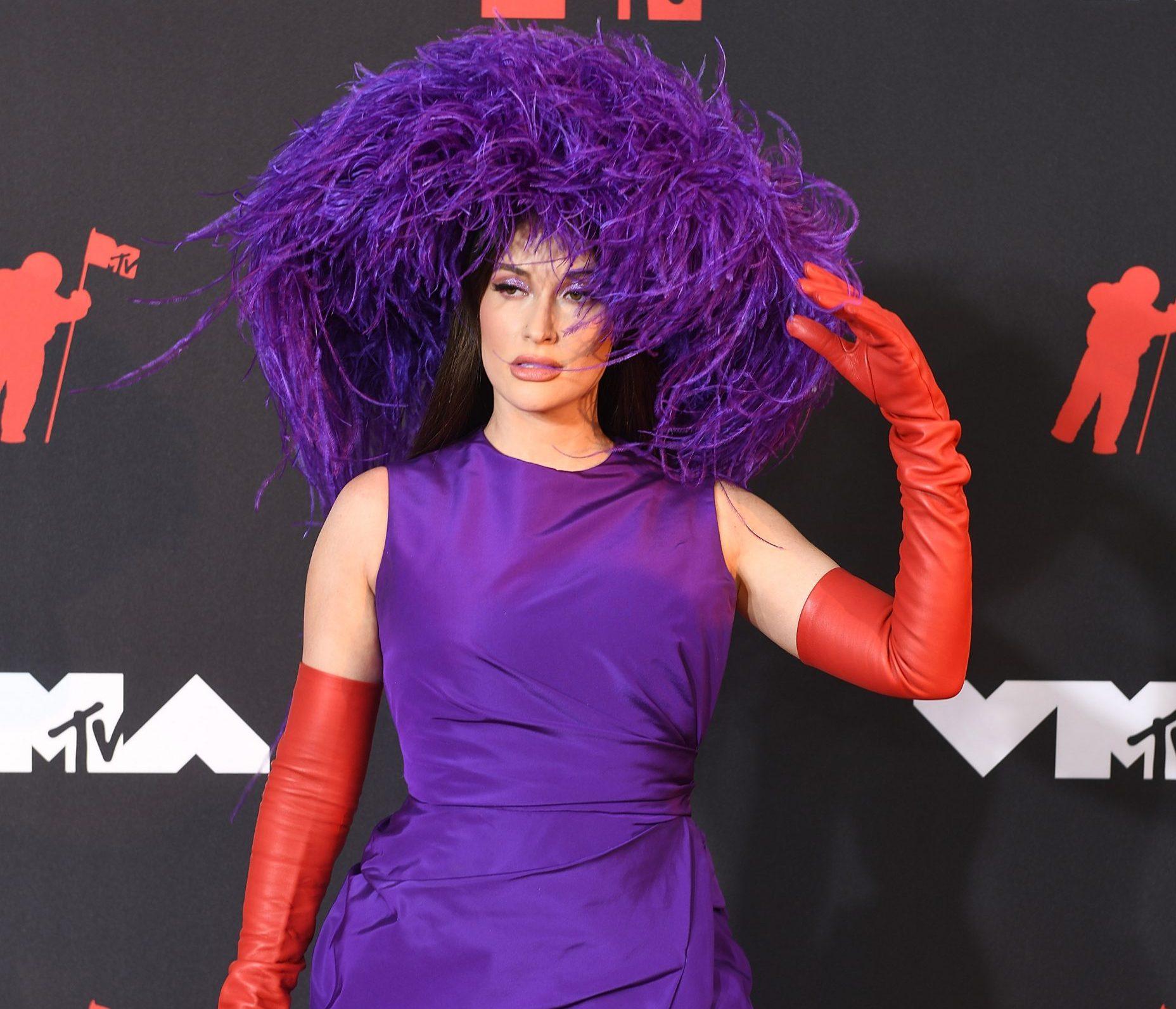 The exes announced their decision to split in an open statement to the Associated Press in 2020.
"We believe that we were put into each other's lives for a divine reason and have both changed each other infinitely for the better. The love we have for each other goes far beyond the relationship we've shared as husband and wife. It's a soul connection that can never be erased."
Following the split, she was romantically involved with Nashville doctor Gerald Onuoha. However, a source exclusively told UsWeekly that she was learning to take things slowly and wasn't trying to get ahead of herself.
Musgraves Wasn't Looking To Date Anyone
A month following the rumor of her linkup with the doctor, she opened up to Elle that she wasn't ready to date anymore.
"I haven't spoken much about this chapter, and I don't feel like I owe that to anyone, but I owe it to myself as a creator to flesh out all these emotions that I've felt, and I do that through song," she began. "It would be strange if I didn't acknowledge what happened in my life creatively, but it is scary to be like, 'I'm about to share my most personal thoughts about me, about this other person, about a union that I had with someone.' I mean, I'm not a ruthless person. I care about other people's feelings. So it's kind of scary," 
However, it'd appear that she has found her match, and this relationship is for the long haul.
View this post on Instagram