Colson Baker, popularly known as Machine Gun Kelly, might be taking a step back into hip hop. The rapper turned pop-punk artist just released his sixth studio album, "Mainstream Sellout," and is gearing up for the album's world tour.
The 32-year-old and his Hollywood fiancée, Megan Fox, have made several appearances on news headlines; the latest one is about, well, blood. In an interview, Fox talked about some rituals the duo performed, which involved consuming "a few drops" of each other's blood.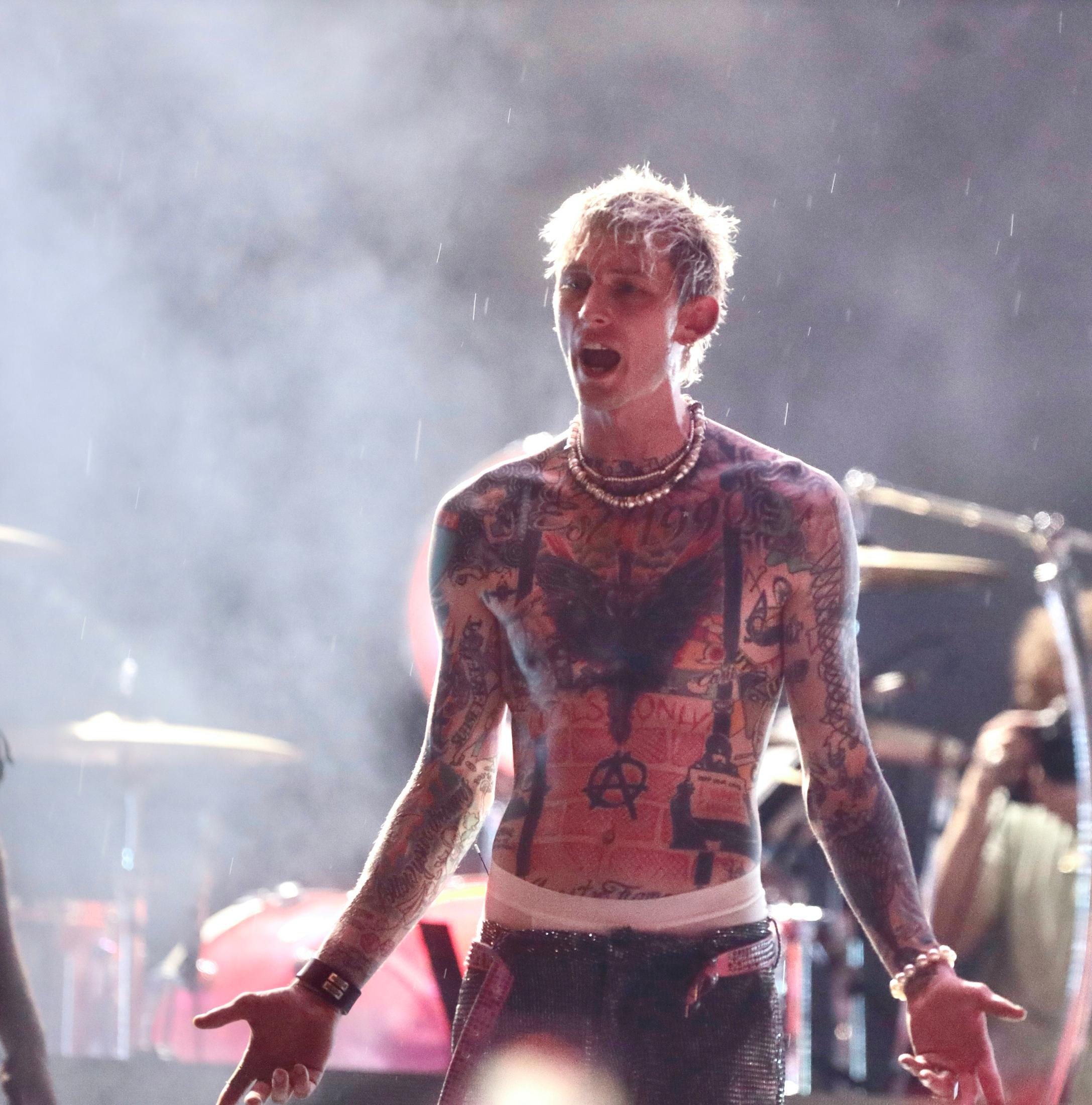 That aside, Machine Gun Kelly recently teased a return to the hip hop world. The artist disclosed that he would make his next album hip hop themed mainly because he wanted to. He added that creating some scarcity of his popular pop-punk sound could do well for his music.
Machine Gun Kelly Wants To Make A Rap Album
Machine Gun Kelly is taking a break from Rock music. The artist appeared in the "Audacy Check In" podcast and revealed that he was taking some time from rock music to focus on hip hop for his next album.
This next album will be the follow-up to the 32-year-old's rock-oriented work, "Mainstream Sellout." The album topped the Billboard 200 upon its release earlier this year. In his interview, MGK revealed that he would make a rap album for himself, adding that there was "no other reason."
He said, "I'm going to make a rap album for myself. For no other reason, no point to prove, no chip on my shoulder. If I keep doing things to prove things to people, I'm going to one, drive myself crazy, and two, not make a great product."
Machine Gun Kelly On His 'Mainstream Sellout' World Tour
The "I Think I'm Okay" artist mentioned his upcoming world tour for "Mainstream Sellout." MGK revealed that special guests like Avril Lavigne, WILLOW, Travis Barker, Iann Dior, Pvris, Trippie Redd, 44phantom and blackbear would all be part of the tour.
The 32-year-old added that he would put his focus back on rapping after the tour, mainly to "make people miss this sound." "I made [2020's] 'Tickets' [to My Downfall] and 'Mainstream Sellout' because I wanted to make them."
MGK continued, "I need to now also make people miss that sound. I'm going to do this tour, and I'm going to step into where I left with [2019's] 'Hotel Diablo' and expand on my storytelling as a rapper and find a new innovative sound for the hip hop Machine Gun Kelly. That's where my excitement is and where me as a music archeologist wants to explore."
MGK Wants His Switch To Pop-Punk To Help People
In an earlier interview, MGK talked about his switch to pop-punk and how he hoped that the move helped people follow their dreams instead of dousing them with their fears. The 35-year-old said, "Don't let people douse your dreams with their fears because your fire should run free.
MGK continued, "There's someone right now who has the potential to be the greatest ever, who is being told it's the dumbest idea to pursue a dream because the person looking at them was too scared to pursue theirs."
The "Bloody Valentine" artist then talked about "people in the rock genre" and their refusal to embrace him and how they acted like he didn't "belong." "I'm not letting that narrative stick," he said. "I'm not letting people continue to f–king bully me out of doing something that has been true to me forever."
Fox Said She And MGK 'Consumed' Each Other's Blood
In an interview for British Glamour's April issue, MGK's partner Fox shed some light on her previous comments about the couple's consumption of each other's blood. According to the actress, the act couldn't necessarily be called "drinking" because only a few drops were involved.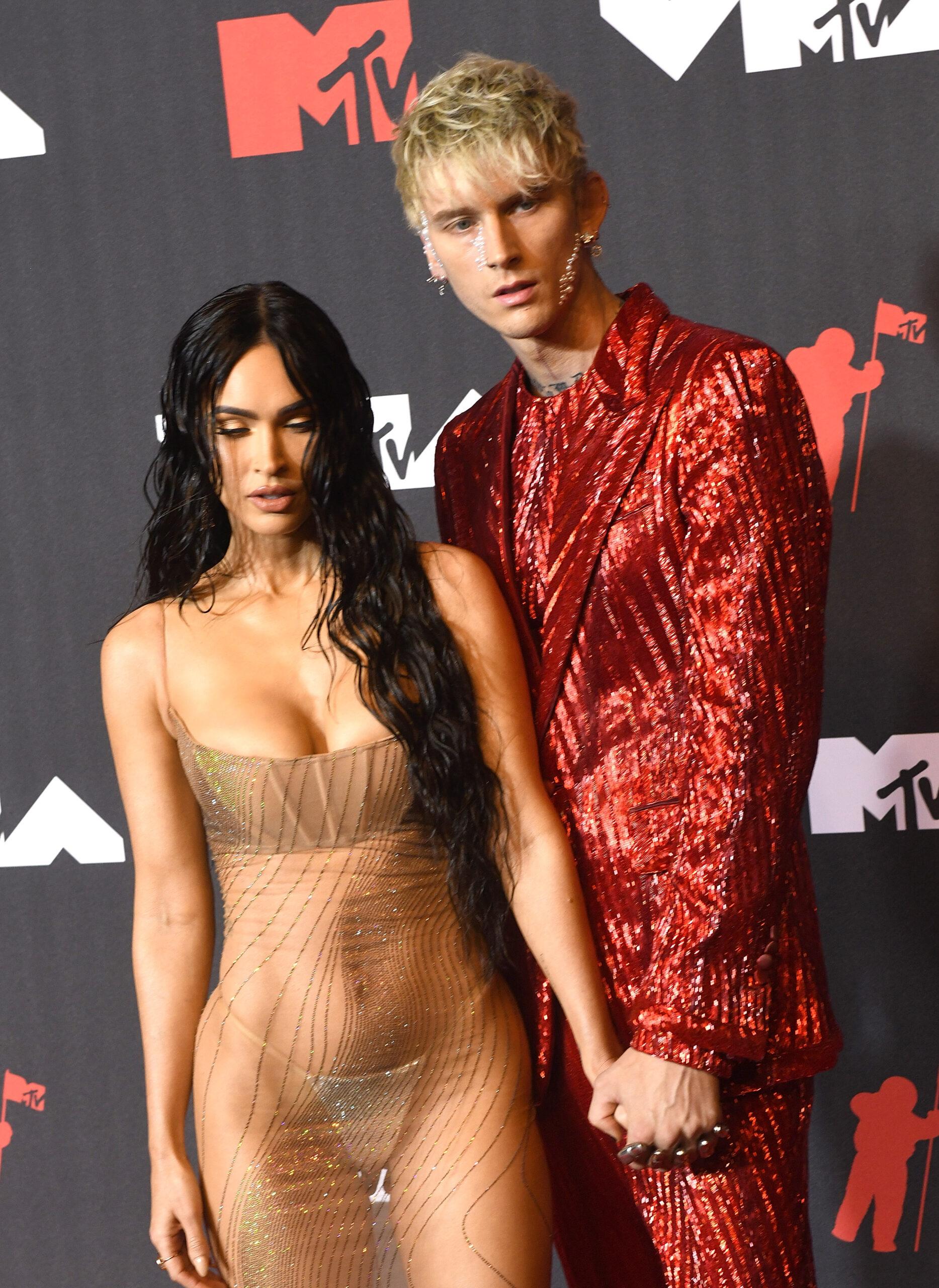 She said, "So, I guess to 'drink' each other's blood might mislead people, or people are imagining us with goblets, and we're like 'Game of Thrones,' drinking each other's blood." Fox continued, "It's just a few drops, but yes, we do consume each other's blood on occasion for ritual purposes only."
The 35-year-old talked about her interest in tarot cards, astrology, metaphysical practices, and meditations. "I do rituals on new moons and full moons, and all these things. And so, when I do it, it's a passage, or it is used for a reason. And it is controlled where it's like, 'Let's shed a few drops of blood and each drink it," she said.
View this post on Instagram