Jordan Craig spends quality time with her son!
The influencer and lifestyle blogger added an update to her Instagram page this week that made her fans happy. Craig shared rare photos of her son Prince, 5, whom she shares with ex-boyfriend Tristan Thompson, 31. She captured some sweet mother-and-son moments during a boat ride.
However, what caught fans' attention was the fact that she wore a skimpy swimsuit that flaunted her fantastic physique!
Looking Sweet & Sexy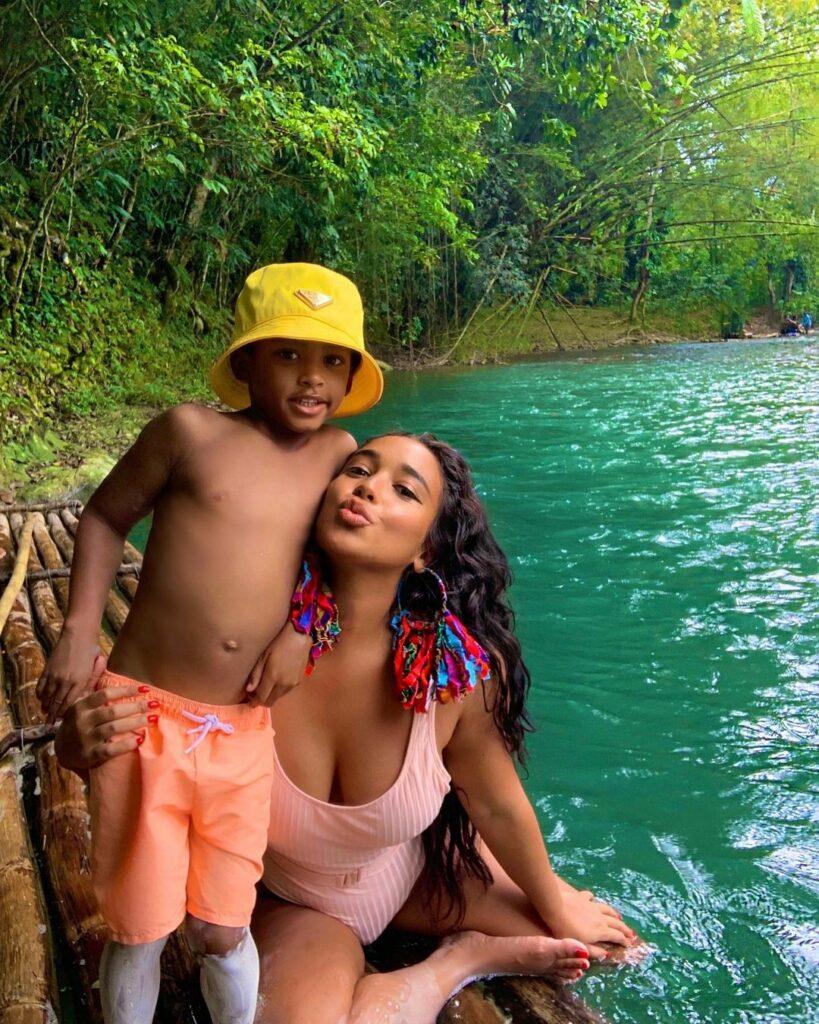 Craig, 30, rocked a light pink one-piece swimsuit made of ribbed fabric. It featured a plunging neckline, which showed off a nice look at her plump cleavage. The sleeveless design of the swimwear highlighted her shoulders and toned arms, while the snug fit of the garment helped emphasize her hourglass figure.
The lower part of the monokini boasted high leg cuts that exposed plenty of skin around her bikini area and accentuated her curvy hips. A belt-like design adorned the suit, and it emphasized her trim waist.
Craig's dark wavy locks were left untied and flowing over her shoulders and back. For the occasion, she sported a pair of oversized hoop earrings adorned with multicolored scraps of fabric.
Making Memories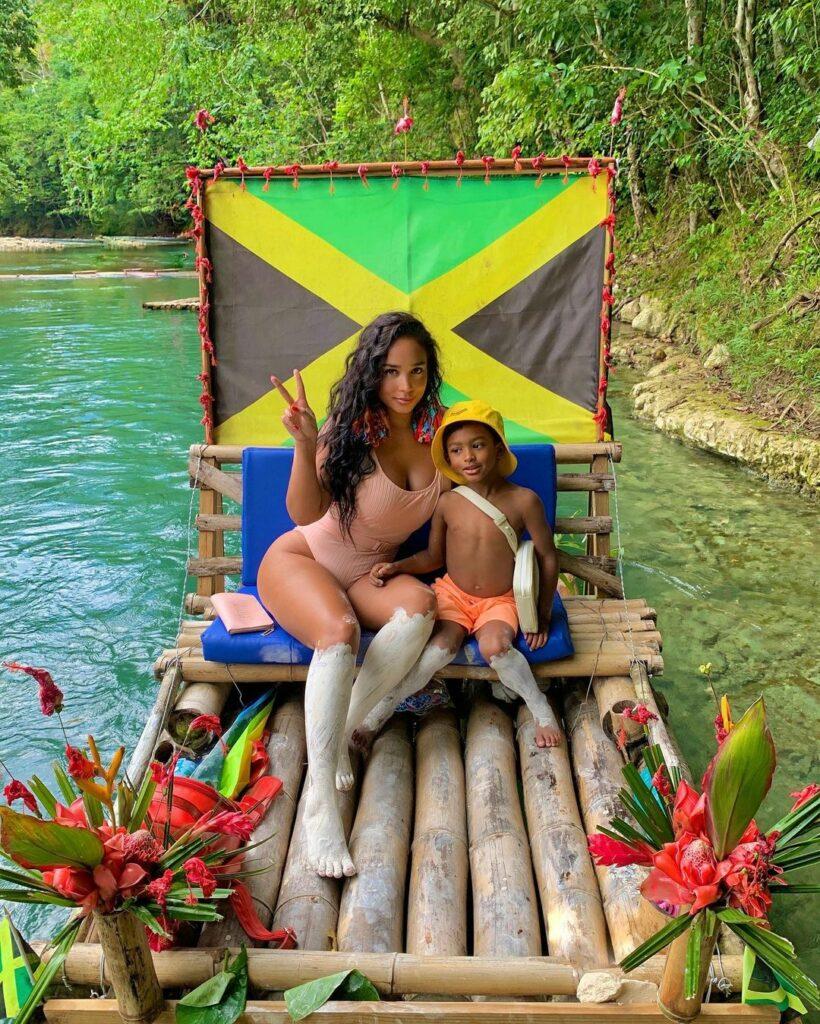 In the first slide, the doting mama sat on the edge of a bamboo raft with one leg lipped in water. She bent her knee on her other leg while wrapping her arm around her baby boy's waist and offered a pout to the camera. Prince wore orange board shorts and a yellow Prada bucket hat, which probably belonged to his mom.
The second snap showed the duo sitting on the blue cushion placed on the bench of the raft. Their legs were covered in some white powder. Craig leaned closer to her boy and flashed a peace sign. The flag behind them revealed that they were vacationing in Jamaica.
Having Fun In Jamaica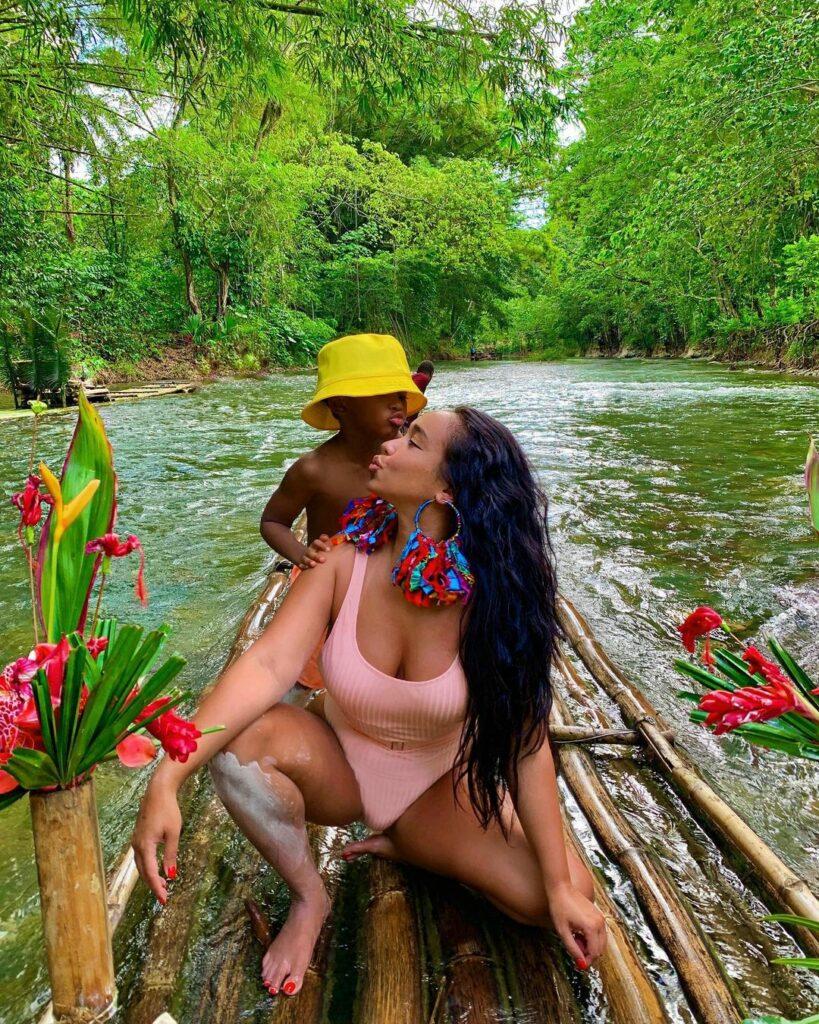 In the third pic, Craig posed by squatting on the raft with her knees bent and one leg tucked under her body. She looked to the side and mimicked a kiss, and her son, who stood behind her, did the same. Beautiful green foliage made up the background of the shot.
Another sweet snap of the mother-and-son tandem appeared in the following picture. Craig flashed a big smile and hugged her son from behind while they took a dip in the water. An image of their legs covered in the white substance was seen in the last photo.
Promoting Her Brand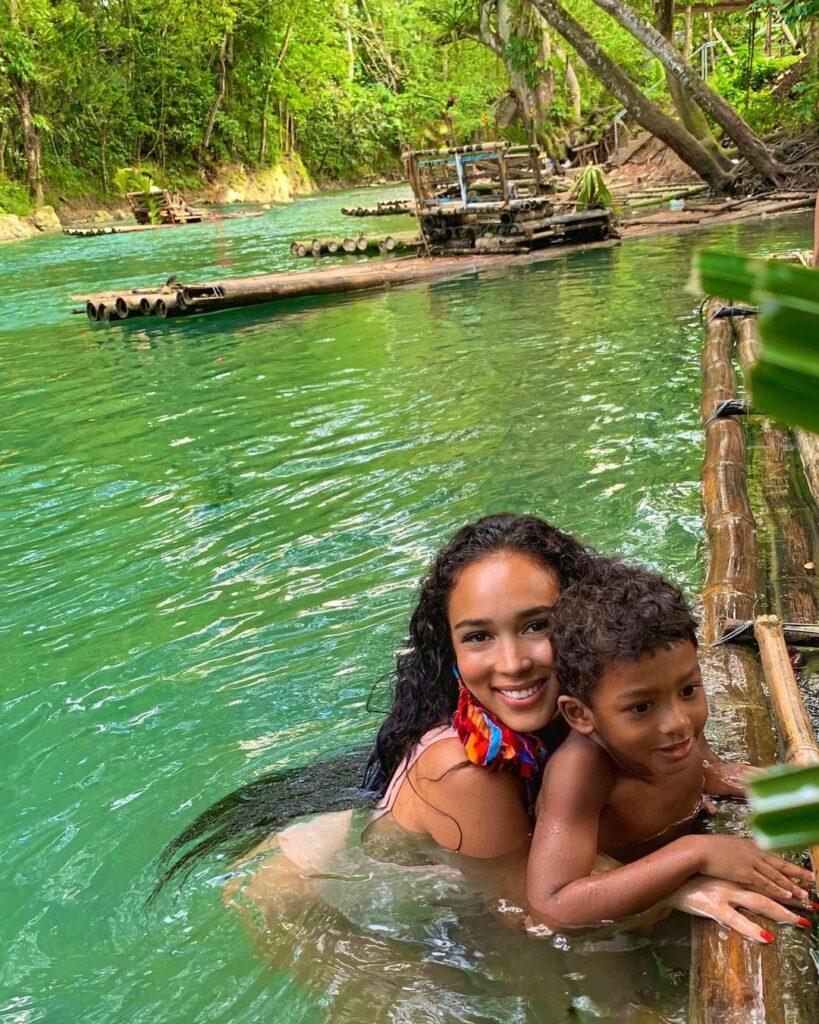 "Only The Prince could convince me to actually get in the water🤣💛" Craig wrote in the caption.
She also noted that her "Rasta Earrings & Swimsuit" came from her shop, What Jordy Wore.
Compliments Pour In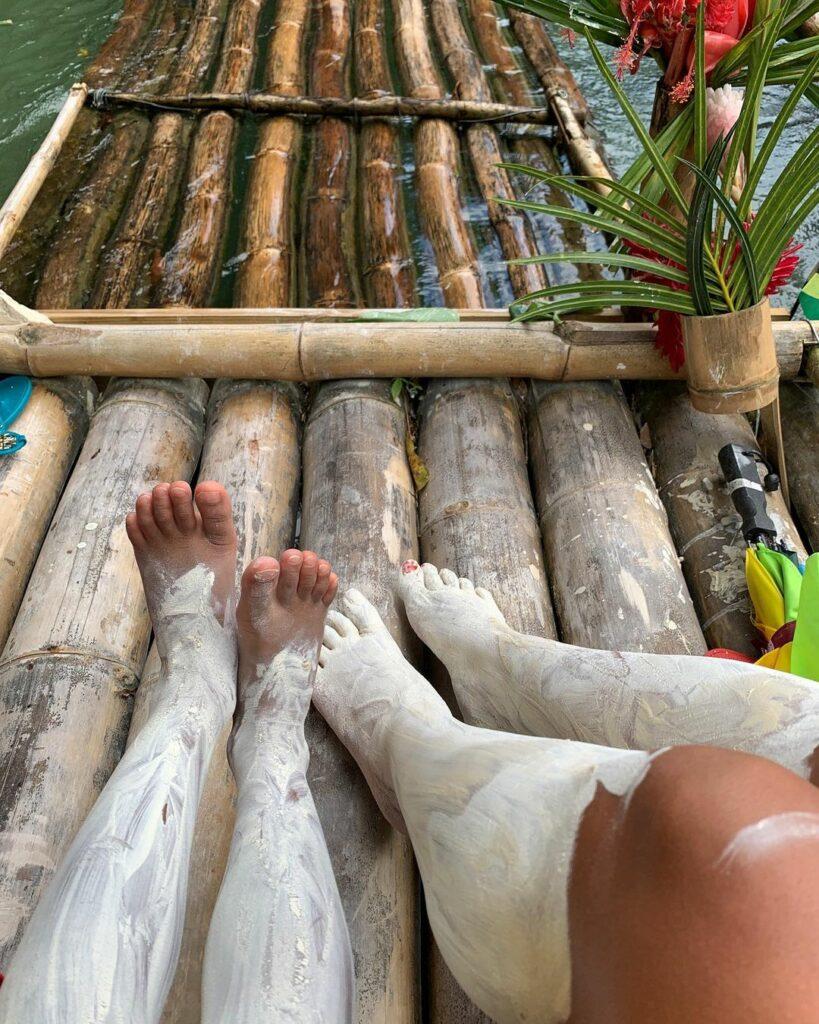 The latest addition to her feed soon racked up more than 44,000 likes. Her admirers also proceeded to shower her with compliments in the comments section, while others expressed their admiration over the mother and son's cute pics.
"This is one of my many favorite dopest Mother & Son who are always on point," one wrote.
"You're so beautiful, keep making memories. Your dad would be proud," remarked another follower.
"At least Tristan picks good mothers for his children," quipped the third commenter.