"Full House" star Candace Cameron Bure's daughter, Natasha, shares a new jaw-dropping bikini update!
The 23-year-old heated up her Instagram feed on Sunday when she posted a picture that showed her wearing gorgeous swimwear while getting some sun by the pool. See it below!
Having Fun Under The Sun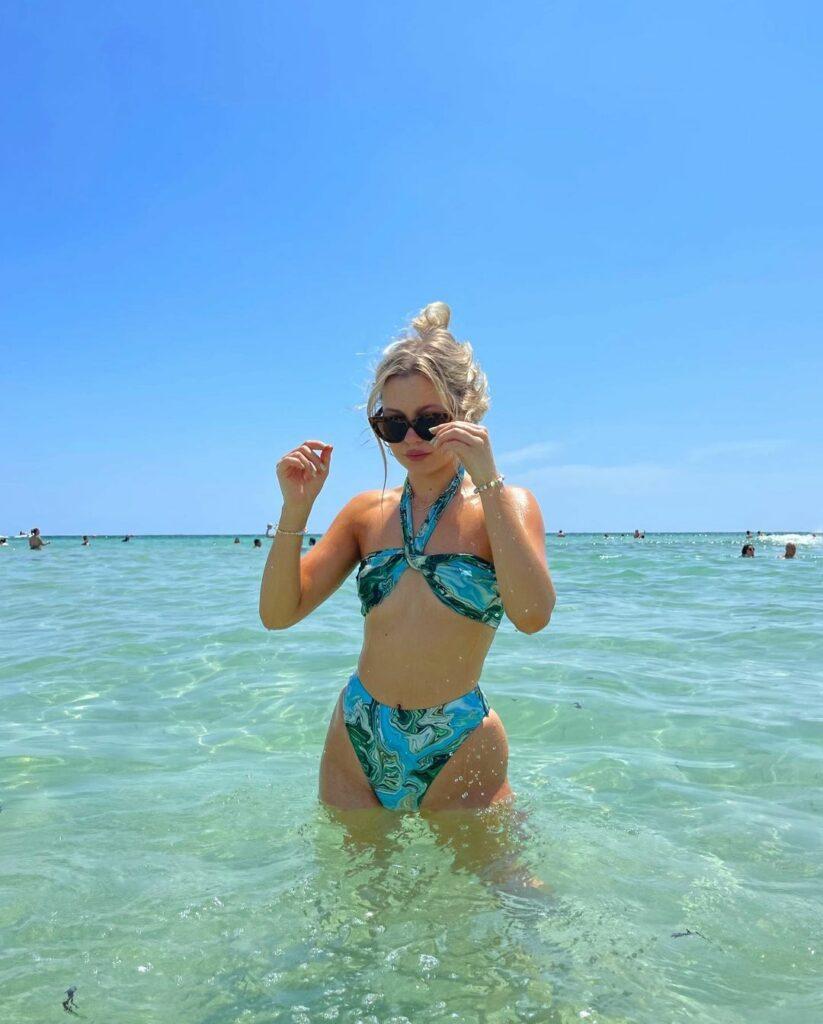 Natasha showed off her killer body in a bright blue bikini as she stood by the swimming pool located on a vast property. The garden and a small lake surrounded by various plants and trees were seen behind her. Mountains and the blue sky also popped in the background.
The "Home Sweet Home" star posed on a beautiful, sunny day as the rays shined down on her and bounced off her glowing skin. She held her locks with her right hand similar to a ponytail as she looked to the side with a big smile on her face.
Stunning In Blue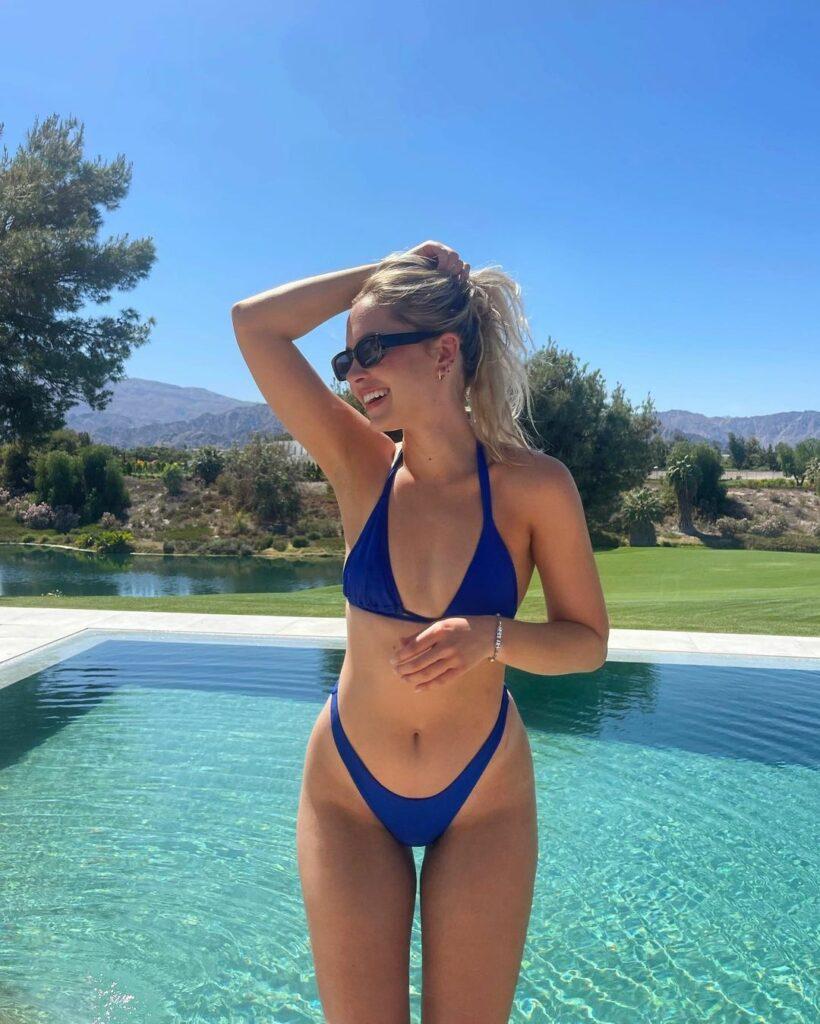 Natasha showed off her sun-kissed physique by slipping into a revealing swimwear set, which gave her audience a good look at her killer curves. The swimwear included a classic triangle-style top with lined cups and a plunging neckline that put her assets on display. It also had thick straps that showcased the actress' toned arms and shoulders.
Her taut tummy was on full display between the top and a matching, U-shaped, cheeky bikini bottom. The front of the bikini sat low on Natasha's waist to show off her flat tummy, while the sides came up high above her hips in a cut that accentuated her hourglass figure and exposed her toned thighs.
Looking Gorgeous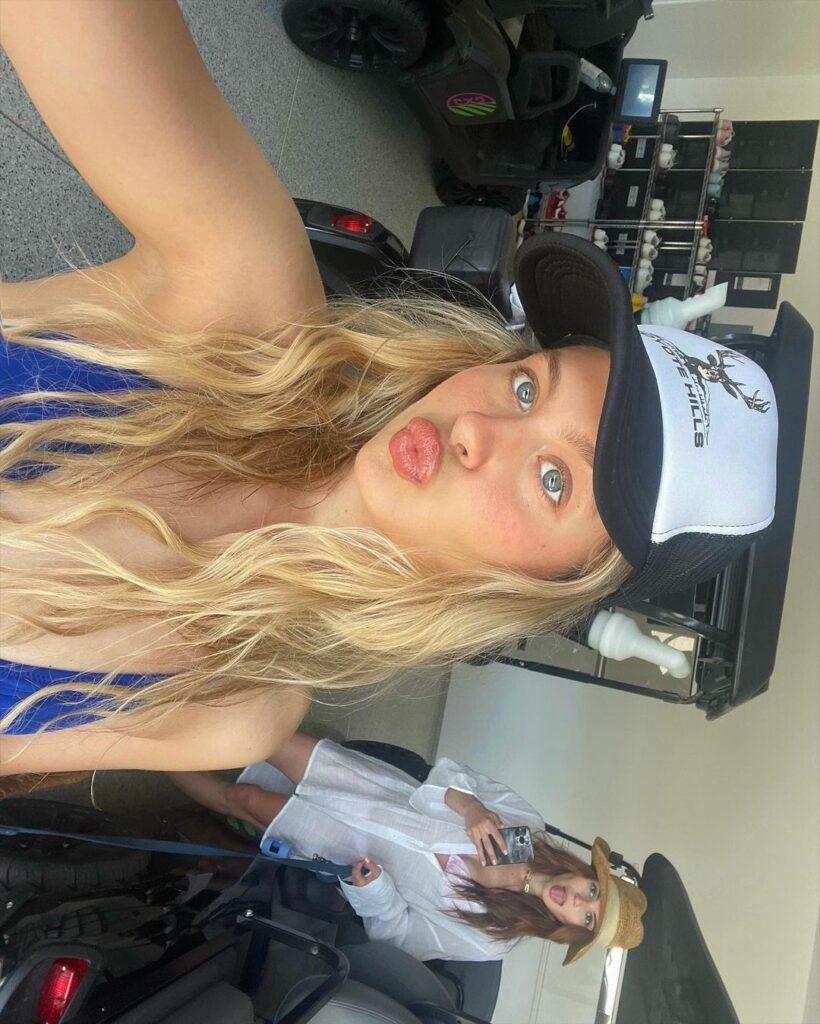 In another picture, Natasha took a selfie in a place that looked like a garage as she was accompanied by her childhood friend, Olivia Jade Giannulli, 22. She wore a black-and-white cap and light makeup, allowing her natural beauty to shine. She added several earrings and a bangle to her pool day look for just a hint of bling.
The YouTuber, meanwhile, sported an oversized white button-down top with a length that reached her thighs underneath a lilac bikini. She accessorized with a sunhat a chunky gold necklace.
Another pic, taken by Natasha, showed flowers in full bloom, tall bushes, trees, and Olivia walking her dog along the walkway by the road. This time, the influencer changed into a white sweater from her dad's Mossimo brand with burgundy leggings and black trainers.
What Went Down Over The Weekend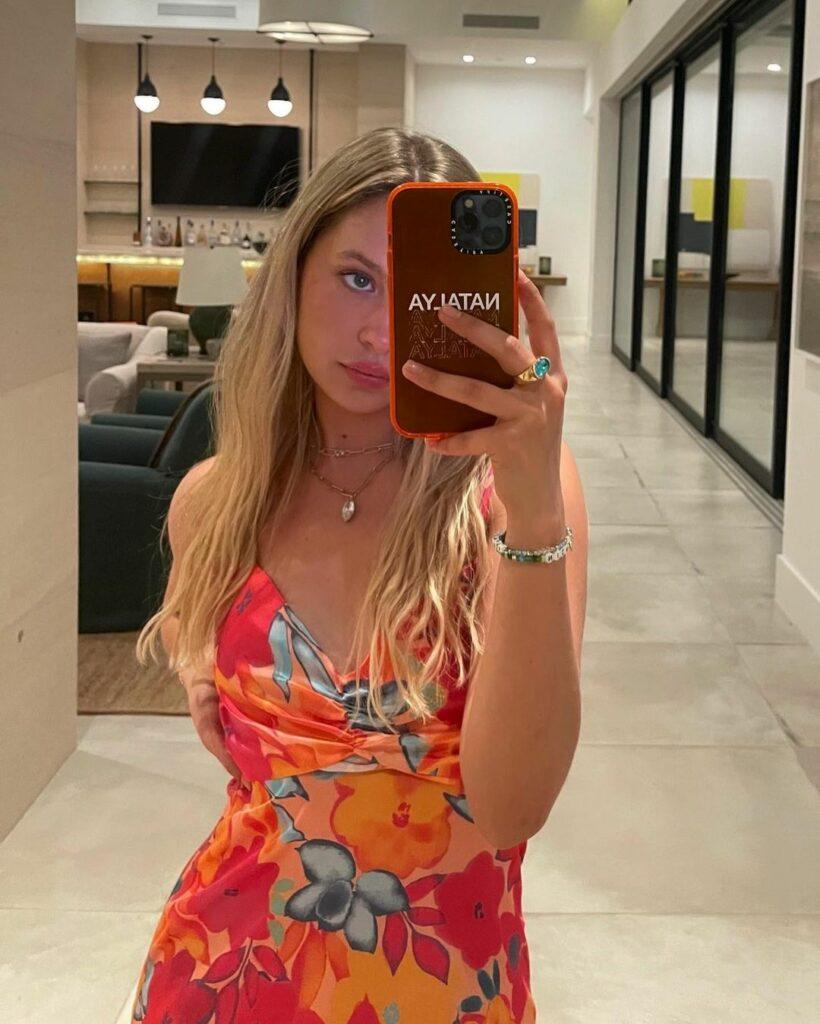 Other snaps in the series featured food content, as well as a solo shot of the dog lounging on the bed surrounded by pillows. Natasha also wowed fans in two other outfits, including an orange floral dress while taking a mirror selfie and a white crop top underneath a baggy red jacket-and-shorts combo during a day out.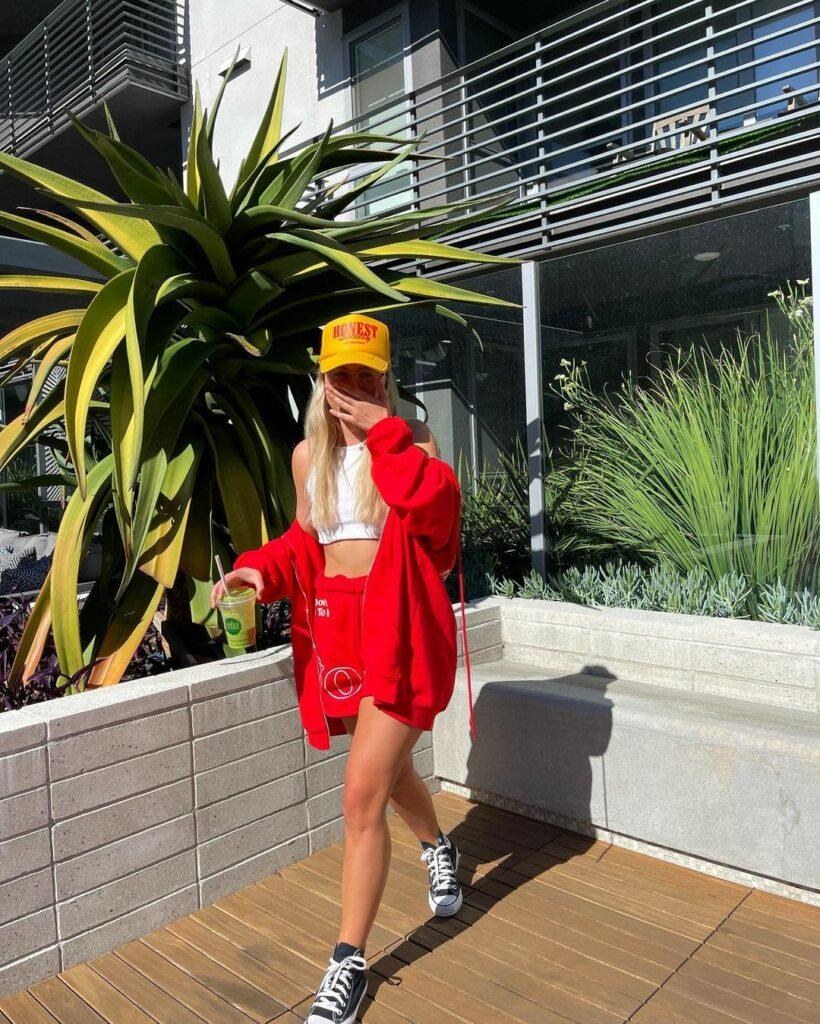 "Recently :)) 💙," Natasha wrote in the caption.
Followers React To The Post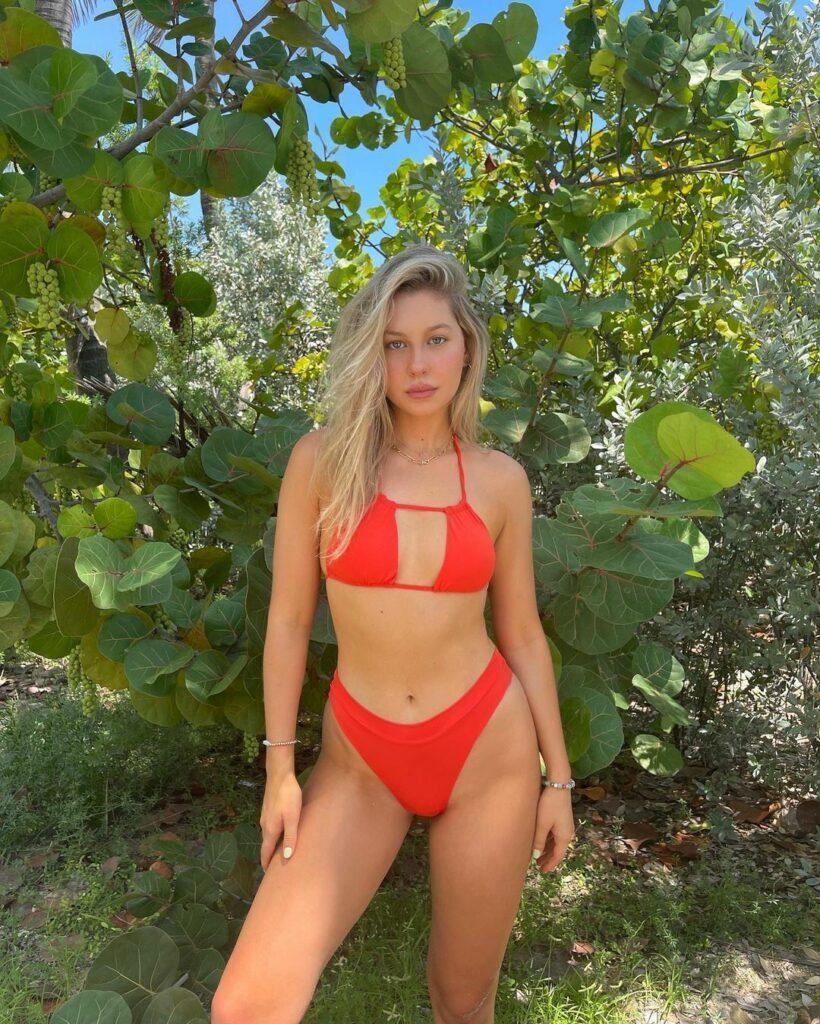 The post garnered plenty of likes and comments since going live on her account, proving the update to be a hit with her fans.
"Flawless Goddess," one wrote.
"You should be more careful what you post on here because I have asthma and was blown away by these pictures 🔥🔥🔥," remarked another user.
"You are naturally just so stunning," added the third admirer.