Since welcoming her daughter Alexis Olympia Ohanian Jr in September 2017, Serena Williams has found her mini-me and bestie.
The mother-daughter duo never fails to show off their deep bond either by wearing matching outfits in social media uploads or sparring it out on the tennis field.
However, the strong connection between the pair wasn't instantaneous according to Williams.
Serena Williams Didn't Feel A Connection With Baby Alexis
In a heart-wrenching essay written for ELLE Magazine, the 23-Grand Slam winner opened up about her harrowing pregnancy and delivery that almost took her life.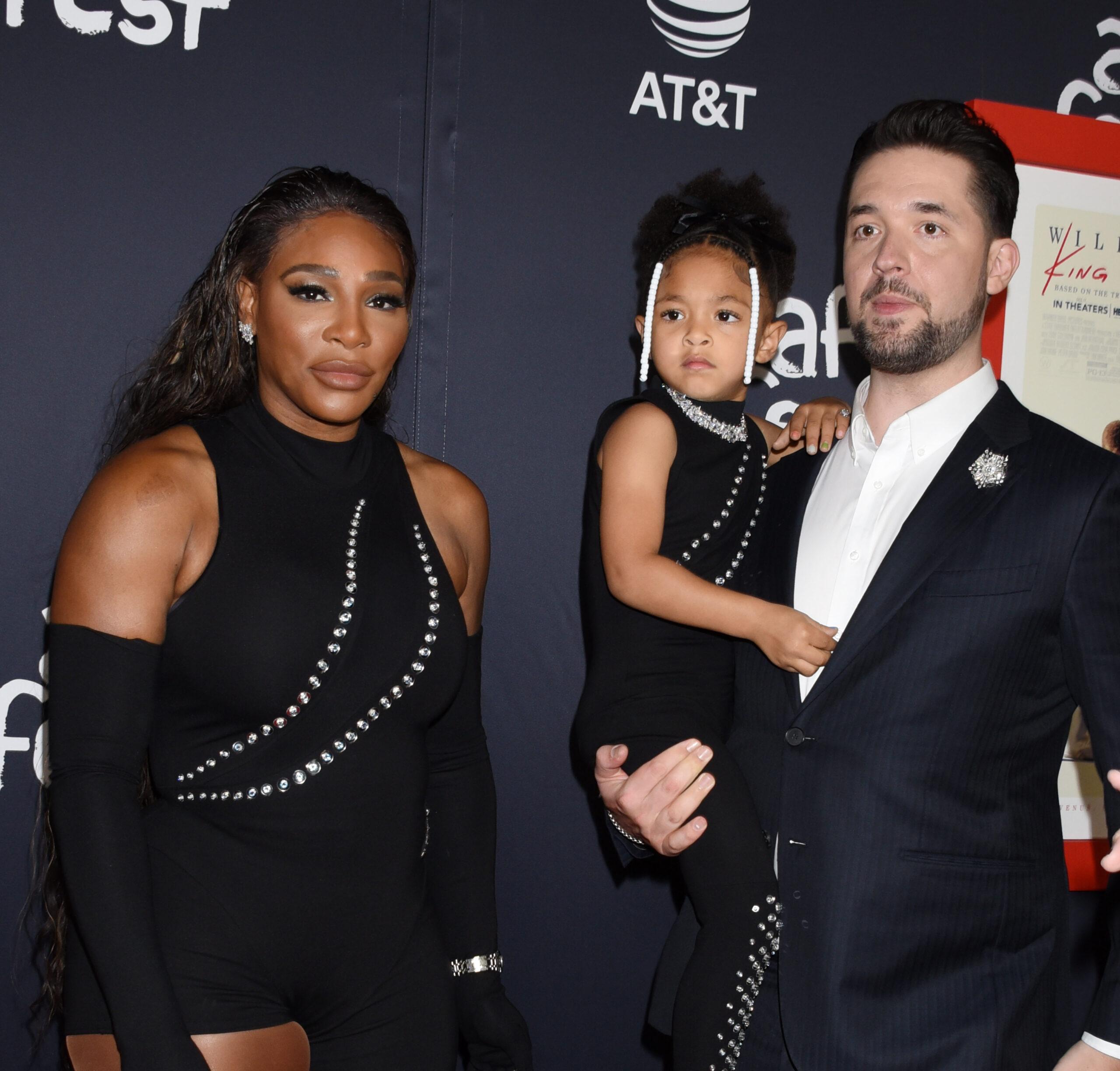 In the emotional essay, Williams explained that she found out she was pregnant two days before the 2017 Australian Open, and her body "had already switched allegiances" from playing the sport of tennis to "grow and nurture" her baby.
The renowned athlete confessed that Olympia's pregnancy was unplanned and she had to call her husband Alexis Ohanian to fly to Melbourne before breaking the news. However, the surprise pregnancy brought her nothing but joy despite its challenges.
"My first trimester brought headaches and a weird metallic taste in my mouth, but all in all, I had a wonderful pregnancy. I guess I'm one of those women who likes being pregnant," Williams revealed. "I enjoyed the positive attention. I'm used to getting negative attention from the press and critics, but this was different."
She continued, "I settled into a whole new way of being. I was relaxed not playing: my life was just sitting at home, and it was wonderful. I still had plenty of work to do, but my focus narrowed to keeping myself healthy for the baby."
Williams disclosed she was obsessed with having her child in September and by August 31 had arrived at the hospital for the delivery when she was overcome with anxiety about meeting Olympia.
In her words, "I was nervous about meeting my baby. Throughout my pregnancy, I'd never felt a connection with her. While I loved being pregnant, I didn't have that amazing Oh my God, this is my baby moment, ever."
She continued, "It's something people don't usually talk about, because we're supposed to be in love from the first second. Yes, I was a lioness who would protect her baby at any cost, but I wasn't gushing over her."
The "Venus and Serena" star shared she "kept waiting" to feel like she knew her daughter but it never came.
A Near-Death Experience For The Tennis Star
In the essay, Williams also spoke about how she almost lost her life, while driving home the point that "Black women are nearly three times more likely to die after childbirth than white women."
View this post on Instagram

Although the 40-year-old wanted a vaginal delivery, her doctor advised a c-section and when baby Olympia came it was love at first sight. All was well until the night after the delivery.
She recalled, "I spent the night in the hospital with my baby in the room. When I woke up, she was nestled in my arms. The rest of my body was paralyzed. I couldn't get out of bed because my legs were still numb, but it didn't matter. Alexis and I sat there, alone with our new baby."
According to the well-decorated tennis player, everything was a "blur" after that night. She kept asking about when to start her heparin, especially given her history of blood clots in her lungs but she was continuously dismissed. "No one was really listening to what I was saying," Williams lamented.
Things, however, became worse as time proceeded. She began coughing vehemently and as a result tore her c-section stitches leading to her first surgery.
Unfortunately, that was the start of many more surgeries. She wrote, "'Well, now we're all set.'Little did I realize that this would be the first of many surgeries. I wasn't coughing for nothing; I was coughing because I had an embolism, a clot in one of my arteries."
Williams recalled telling a nurse she needed a CAT scan for her lungs out of fear of the presence of blood clots, but she wasn't being heard.
She recalled, "I spoke to the nurse. I told her: 'I need to have a CAT scan of my lungs bilaterally, and then I need to be on my heparin drip.' She said, 'I think all this medicine is making you talk crazy.'"
View this post on Instagram

It got even worse when Williams wrongly pronounced the name of the dye to be used in the procedure and the nurse insisted she rested. However, Williams managed to persist with her request and her doctor was summoned.
In all, Williams had four surgeries back-to-back, including her C-section, in the span of seven days before being certified to leave the hospital. "Being heard and appropriately treated was the difference between life or death for me; I know those statistics would be different if the medical establishment listened to every Black woman's experience," Williams declared.