Chris Rock's brother, Kenny Rock, is speaking out against Will Smith for slapping his brother at the 94th annual Academy Awards.
After Rock made a joke about Jada Pinkett Smith's hair loss condition, known as alopecia, the "King Richard" actor stormed the stage and slapped Rock before sitting back down and yelling "Keep my wife's name out of your f—ing mouth" twice. Shortly after, Smith took the stage again to claim his first-ever Best Actor Oscar.
Rock's brother Kenny recently spoke to the Los Angeles Times about the incident, saying that he felt "helpless" watching his brother being attacked.
Chris Rock's Brother Says Will Smith 'Belittled Him In Front Of Millions Of People'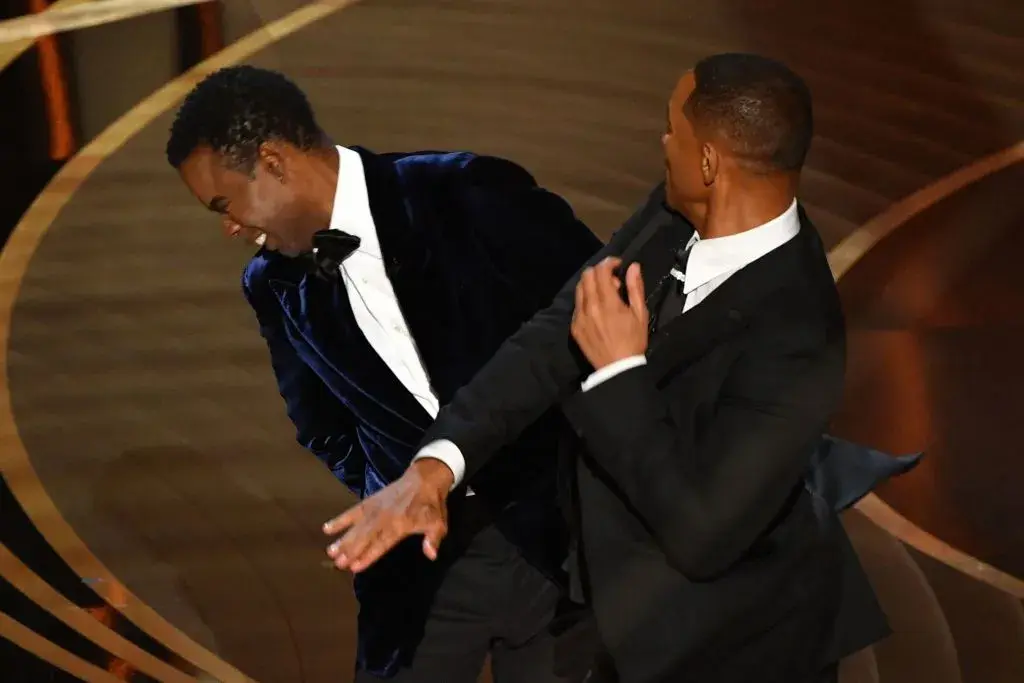 In the interview, Kenny Rock said that one of the worst parts about the incident is that footage of the event keeps being replayed over and over again.
"It eats at me watching it over and over again because you've seen a loved one being attacked and there's nothing you can do about it," he explained. "My brother was no threat to him and you just had no respect for him at that moment. You just belittled him in front of millions of people that watch the show."
He echoed something that TMZ had first reported, that Chris Rock did not know about Smith's wife's alopecia diagnosis. Although the "Pursuit of Happiness" actor resigned his Academy membership last Friday, the Academy's board of governors is still convening on April 18 to decide what other disciplinary action should be taken. Kenny said that he felt Smith should be barred from attending any more Academy Awards ceremonies and felt that his Best Actor Oscar should be taken back.
Chris Rock's Brother Says Will Smith 'Embarrassed Himself' With Oscars Slap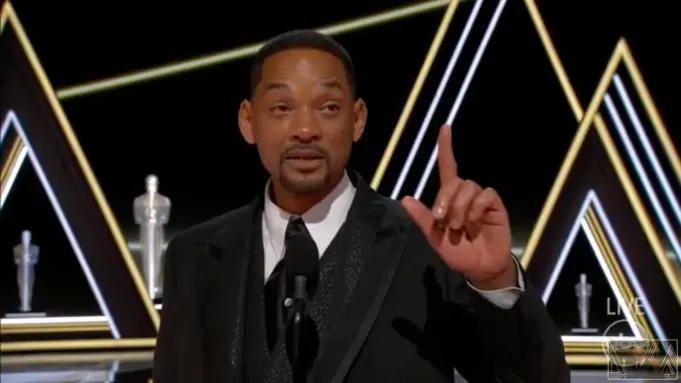 On Sunday night, while accepting his Best Actor Oscar, Smith was in tears as he apologized to the Academy and to his fellow nominees, but not to Rock himself. On Monday night, he posted a thoughtful apology directed to Rock on his social media pages, but some fans thought that it was too little too late. It seems that Kenny was one of them.
When asked if Kenny accepted Smith's apology, he replied, "I might have looked at it differently had he initially apologized when he got on the stage and cried and accepted the award, but he didn't, so right there that tells me that it is something else."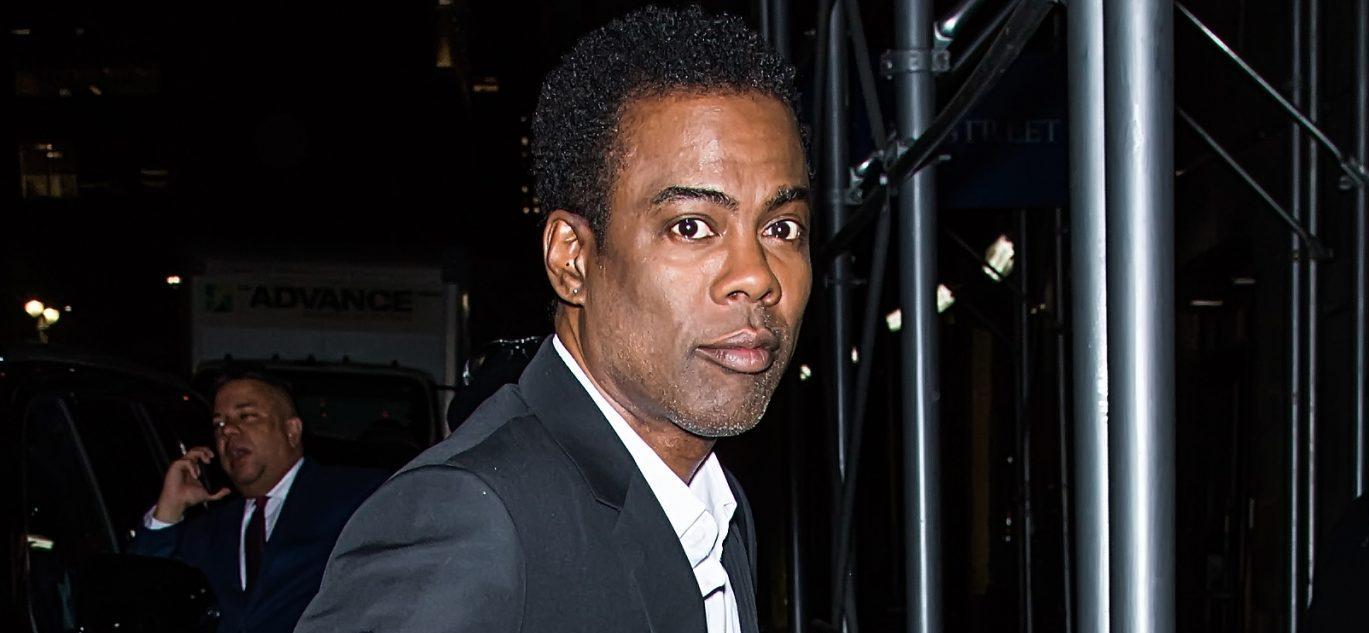 He also doesn't think it was appropriate for Smith to be allowed to stay at the ceremony and said "He should have been escorted out of there." He added, "I hold them accountable for that. He could have went up there and did anything you wanted to my brother. It could have been much worse than what he did."
He added, "In my opinion, he embarrassed himself by doing that and his legacy by doing that." Kenny also echoed something that brother Tony Rock said, that Will Smith had not reached out to anyone in the family to apologize for the incident privately yet either.
Chris Rock's Brother Does Twitter Q&A About The Oscars Slap
— Tony Rock (@TONYROCK) March 30, 2022
On March 30, Tony Rock did a brief Q&A session where he answered fan questions about the incident with short responses. One fan asked, "so Diddy was lying when he said Chris and Will made up that night and are good now?"
"Yep," he responded.
Waiting… https://t.co/pn1shwIN1O

— Tony Rock (@TONYROCK) March 30, 2022
Given Will Smith's public apology on Monday, many fans thought that the "Independence Day" actor had spoken to Chris privately. However, Tony seemed to indicate that wasn't the case.
One fan asked, "given you worked with the smiths for some years on all of us and will has never done something like this in decades of him being public if he speaks directly to Chris and the rock family are you open?"
Tony replied, "Waiting…"
Not my call https://t.co/e7AQ8BimIC

— Tony Rock (@TONYROCK) March 30, 2022
When a fan asked, "should the Oscar be taken back? Should Chris get it for his remarkable composure during a live assault?" Tony answered, "Not my call."
Still rich. https://t.co/Mt5a6z1Yc8

— Tony Rock (@TONYROCK) March 30, 2022
He also revealed that he was not present at the Oscars ceremony on Sunday, saying "H— no" when asked.
"More importantly how is @chrisrock and would he check mate on his comedy tour?" another fan asked.
Tony replied, "still rich."
It's on bro https://t.co/uHQkKjSLzs

— Tony Rock (@TONYROCK) March 30, 2022
When one fan asked, "Are we fighting fire with fire or going the professional route?" Tony replied, "It's on bro." When one fan asked "Do you approve of the apology?" that Will Smith gave last Monday, Tony replied, "No," so it seems their Oscars feud is far from over.