P!nk takes no hostages as she fired shots at Rolling Stone Magazine for snubbing her in their 25 Greatest Grammy Performances Ranking!
Alecia Beth Moore, best known by her stage name P!nk, is an American singer and songwriter, whose accolades have earned her recognition as the "most trailblazing artist" in the pop genre.
However, not everyone agreed that the powerhouse vocalist deserved to be on the list of sensational performers. Well, the 42-year-old was not afraid to defend her throne from disbelievers.
P!nk Calls Out Rolling Stone Magazine For Being 'The Biggest Sellout In History'
Ahead of the 64th Annual Grammy Awards ceremony, Rolling Stone Magazine released a list featuring the 25 greatest performances in the event's history.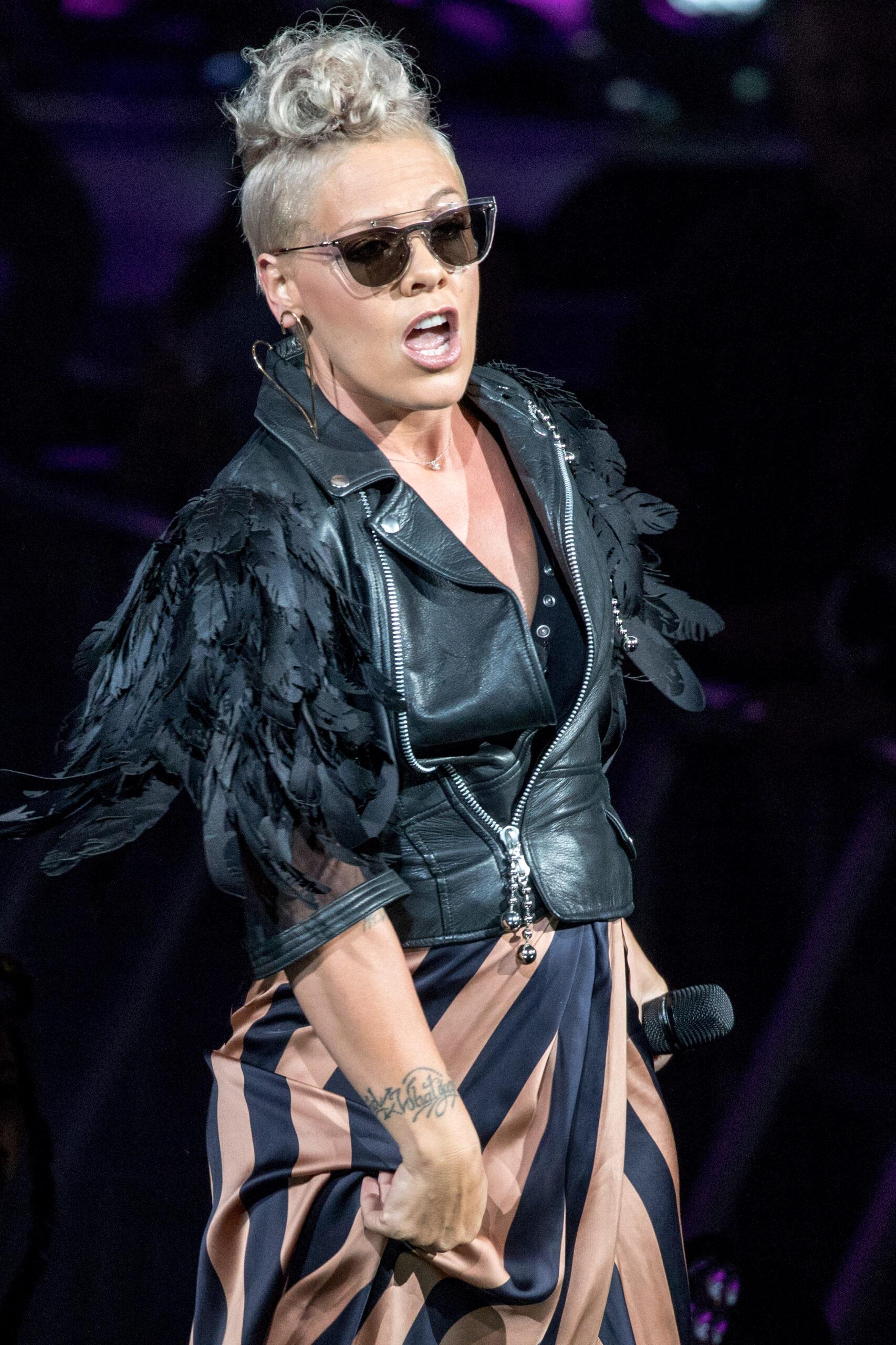 Taking to Instagram to promote the article, the tabloid shared a series of images capturing some of the artists on their ranking including the late Prince, who came second for his 1985 performance of "Baby I'm a Star."
Other notable names on the list were Taylor Swift, Adele, Bob Dylan, Beyoncé, and Dua Lipa. However, P!nk's name was not included despite her having some of the most beloved Grammy performances involving aerial acrobatics.
This exclusion did not sit right with the "Just Give Me a Reason" singer, who aired her grievances in the post's comment section. The three-time Grammy winner started by writing, "Bahahahaha you guys have been irrelevant since 1990."
Underneath the first comment, the mother-of-two constructed a lengthy tear-jerking retort that emphasized her distaste for the news outlet, which she claimed had fallen from its prestigious days.
The "Try" artist explained that Rolling Stone Magazine used to feature great artists such as the late icons John Lennon and McKinley Morganfield aka Muddy Waters before the tabloid traded its glory days for profits.
The Billboard chart-topper wrote, "This is the magazine that used to feature people like John Lennon and Muddy Waters. Hunter S Thompson wrote political pieces- they put Tina Turner on their cover. Then they sold out and all credibility went to s**t when 'style over substance' and 'revenue over authenticity' went into play
The 42-year-old continued by accusing the magazine of not prioritizing substantial writing and focusing on news about reality TV stars. "Give me a f–king break," she lamented.
View this post on Instagram

P!nk pointed out that she could care less about the outlet's opinions about her Grammy performances, however, the "What About Us" songstress' could not tolerate their "horrendous" actions. The Pennsylvania native's comment read,
You don't have to like me or my music or anything about me- and believe me I could give a s–t but this is the biggest sellout in f–king history when it comes to a publication we all once trusted.
If the three-time BMI Awards winner's words did not assert her disposition about the magazine's contents, the "Just Like Fire" singer concluded her message with the passionate words,
"F–k rolling stone. And I've felt that way for decades as so many of my favorite artists and my peers have. This isn't just about their horrendous opinion of 'rating Grammy performances'. It's decades of wasting Trees and people's time."
Although these comments have since been deleted, screenshots of the "Pink: All I Know So Far" star's words have been making rounds across social media platforms.
A fan posted the singer's message on Twitter alongside the words, "Pink spilling some major facts about Rolling Stone. Hats off girl 🔥"
The 'So What' Singer And Her Husband Received Criticisms For A Family Post
Last year, The Blast reported that P!nk and her husband Carey Hart received mixed reactions from fans after the "Raise Your Glass" singer shared a family picture on Instagram.
Pink spilling some major facts about Rolling Stone. Hats off girl 🔥 pic.twitter.com/w4FHrxDdTE

— L (@AlisonSwiftie94) April 3, 2022

In the image, the singer's family showed off their playful side as the former freestyle motocross competitor pretended to choke his daughter Willow while his wife stared at him in confusion.
The couple's son Jameson joined in on the fun by posing with his eyes crossed. However, most fans were not amused by this snap and flooded the comment section with criticisms.
Many people pointed out that pretending to harm someone was "inappropriate, frightening, and disturbing,", especially to domestic abuse victims. However, a few admirers of the family wholeheartedly supported their sense of humor.