Foo Fighters drummer Taylor Hawkins passed away suddenly at a hotel in Columbia. He was only 50 years old. At this time, it is believed that his death is due to a cardiovascular collapse due to suspected drug use.
The band announced the news on Twitter on Friday night. "The Foo Fighters family is devastated by the tragic and untimely loss of our beloved Taylor Hawkins," the band wrote in a brief statement. "His musical spirit and infectious laughter will live on with all of us forever. Our hearts go out to his wife, children and family, and we ask that their privacy be treated with the utmost respect in this unimaginably difficult time."
— Foo Fighters (@foofighters) March 26, 2022
On Tuesday, Paul McCartney of "The Beatles" took to Instagram to share his condolences for his passing.
Paul McCartney Pays Tribute To Late Taylor Hawkins: 'His Personality Was Big & Shiny'
View this post on Instagram
McCartney began by saying, "Taylor's sudden death came as a shock to me and the people who knew and loved him."
"Not only was he a GREAT drummer but his personality was big and shiny and will be sorely missed by all who were lucky to live and work alongside him," he added.
"I was asked by the Foo Fighters to play on one of their tracks," McCartney shared. "It turned out that they wanted me to play drums! – on one of Taylor's songs. This request came from a group with TWO amazing drummers! It was an incredible session and cemented my relationship with Taylor and the guys."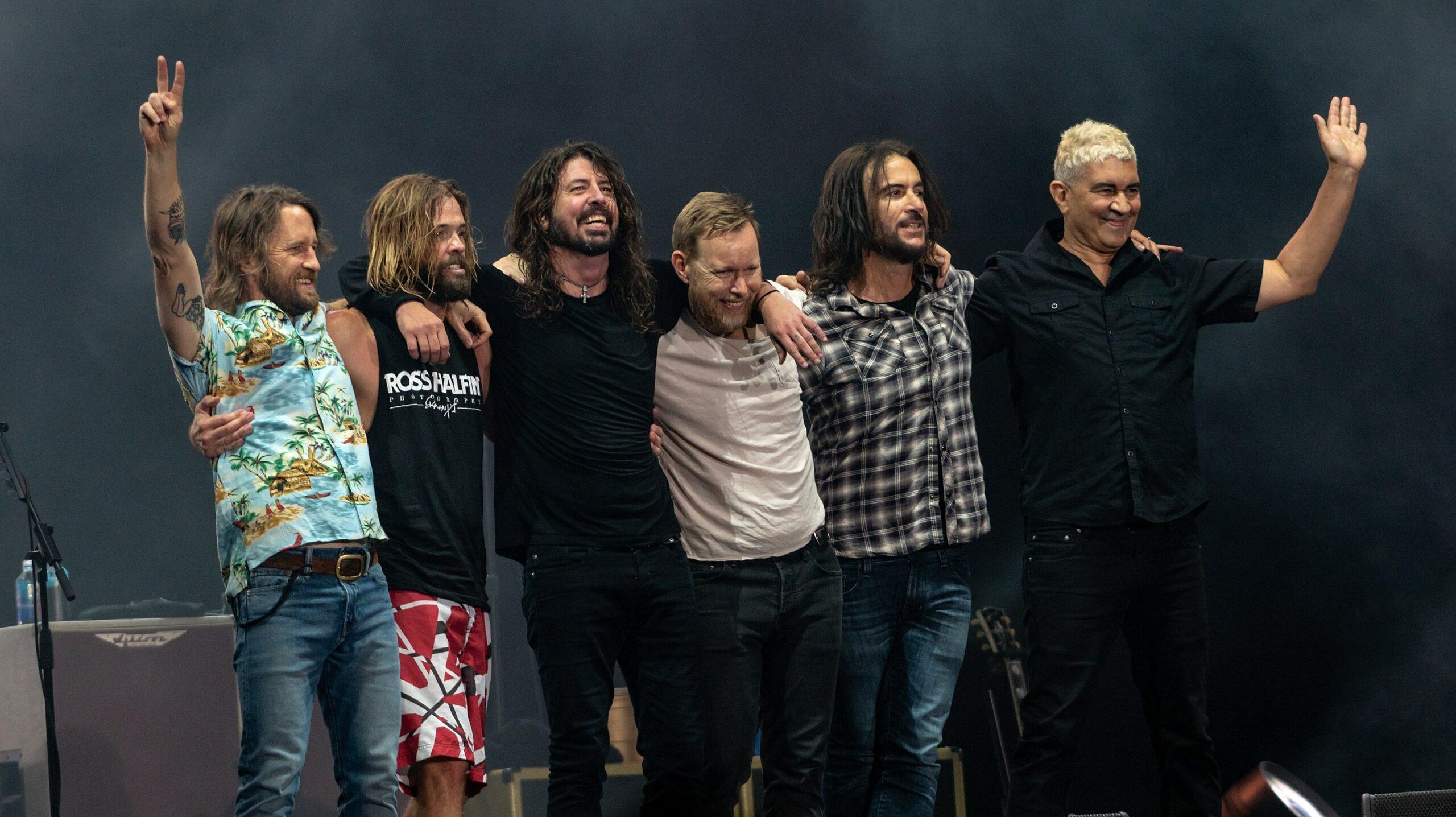 "Later they asked if I would induct them into the Rock and Roll Hall of Fame," he added. "I sang with them on 'Get Back'. Taylor provided a powerhouse drum part. I'll never forget that night. All of which made it much more of a desperately sad shock to hear he had died. So thanks Taylor for sharing some glorious minutes with me. You were a true Rock and Roll hero and will always remain in my heart."
He concluded his message with "God bless his family and band – Love Paul X."
McCartney was far from the only musician who paid tribute to the late drummer. Fellow Beatle Ringo Starr and many more in the entertainment industry also expressed their condolences for Hawkins' sudden passing.
Ringo Starr, Ozzy Osbourne & More Famous Friends Remember The Late Taylor Hawkins
. @TaylorHawkins was truly a great person and an amazing musician. My heart, my love and my condolences go out to his wife, his children, his family, his band and his fans. See you on the other side – Ozzy

— Ozzy Osbourne (@OzzyOsbourne) March 26, 2022
Ozzy Osbourne tweeted, ". @TaylorHawkins was truly a great person and an amazing musician. My heart, my love and my condolences go out to his wife, his children, his family, his band and his fans. See you on the other side – Ozzy"
View this post on Instagram
Ringo Starr commented, "God bless Taylor peace and love to all his family and the band peace and love. 😎✌️🌟❤️🎶🌈☮️"
In utter disbelief at the news of Taylor Hawkins. Our deepest condolences to his family, his bandmates, his team, his friends and everyone that was ever touched by the music he created with @foofighters @Alanis and so many others. This is so incredibly sad. pic.twitter.com/2AUeqpaN94

— Nickelback (@Nickelback) March 26, 2022
Nickelback tweeted, "In utter disbelief at the news of Taylor Hawkins. Our deepest condolences to his family, his bandmates, his team, his friends and everyone that was ever touched by the music he created with @foofighters @Alanis and so many others. This is so incredibly sad."
View this post on Instagram
Shinedown commented, "…. If you've ever wondered about the impact one human could make on an entire community…. Look at your timeline today …. It's filled with this man … who was one of the nicest , coolest and most talented people on this earth ….You'll be sorely missed …. Our love , and thoughts and prayers go to the Hawkins family and the Foo's"