It looks like Hilaria Baldwin is expecting… again!
Hilaria and her husband Alec Baldwin share children Carmen Gabriela, 8, Rafael Thomas, 6, Leonardo Ángel Charles, 5, Romeo Alejandro David, 3 1/2, and Eduardo "Edu" Pao Lucas, who was born in September 2020, is now 18 months old. María Lucía Victoria, the couple's newest daughter, was born last spring and is now 13 months old. Alec Baldwin also has a daughter, Ireland Baldwin, 26, with ex-wife Kim Basinger.
This means that the "30 Rock" actor is about to welcome child number 8!
Hilaria Baldwin Announced Another Baldwinito Is Joining The Family!
View this post on Instagram
Fans were surprised to see that Hilaria Baldwin was breaking her self-imposed social media ban to see that she had posted a video. They were even more surprised to hear the news that a new baby would be joining the family this fall.
"After many ups and downs over the past few years, we have an exciting up and a huge surprise: another Baldwinito is coming this fall 💛," she wrote.
"We were pretty sure our family was complete, and we're beyond happy with this surprise," she continued. "I'm sharing with you the moment we told the kids—as you can see, they are super excited!"
"Our new baby is a very bright spot in our lives. A blessing and a gift during such uncertain times," she added. "I've missed you during my break from social media… I'm back and looking forward to continuing with you this wild journey that we call 'life.' Our love to you and your loved ones ❤️"
Fans React To Yet Another Baldwin Joining The Family!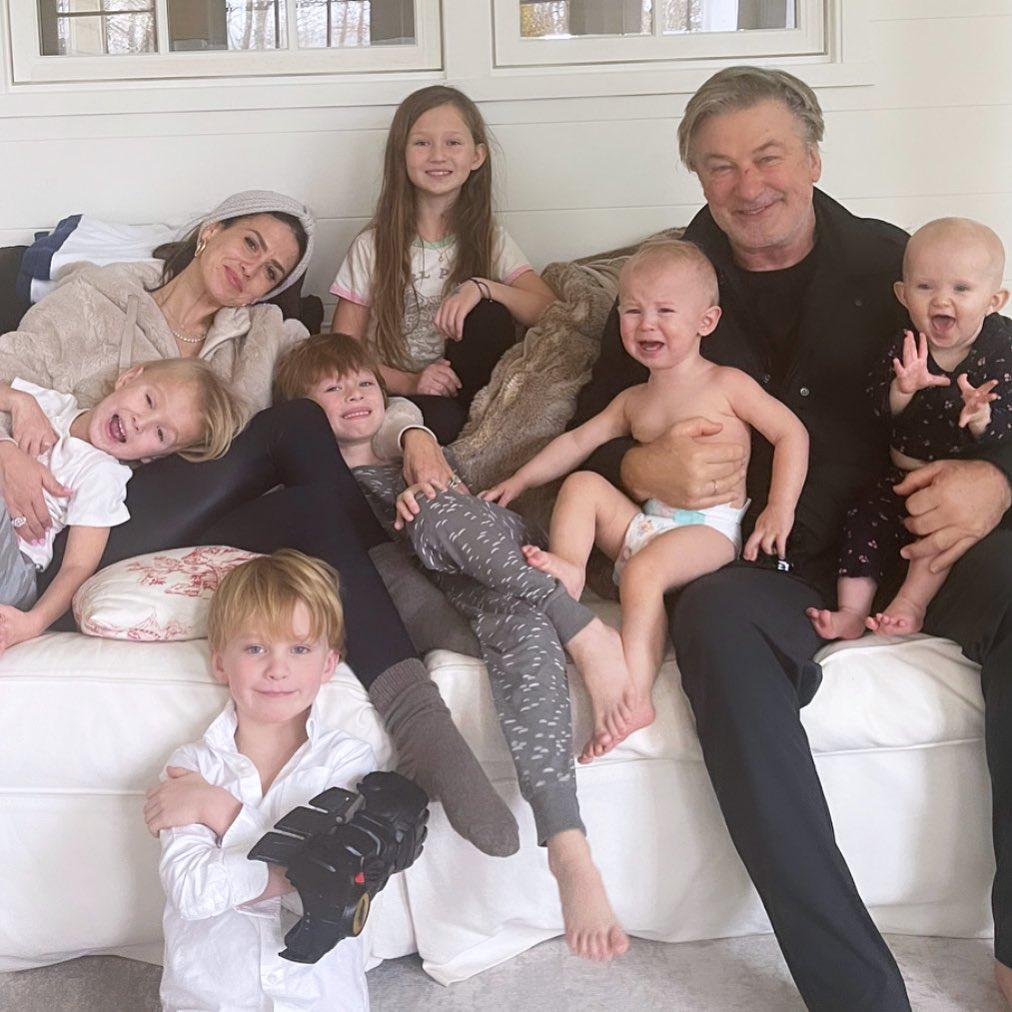 "Oh my goodness, congratulations to the family and this is so precious :)" one fan wrote.
"Congrats!!!! You're super mom, I can barely handle two ❤️❤️❤️❤️❤️❤️" another shared.
"Congratulations!🙌🏻✨ What a blessing," another commented.
"Lovely news. Congratulations to you all ❤️❤️❤️😍" said another.
"I am thrilled!!! You are the best mom on the planet," another wrote. "Being that each one of your children have their own personally encouraged by you, I cannot wait to see who this Baby B becomes! ❤️❤️❤️ I love you to the moon and back congratulations @alecbaldwininsta 🙌🙌"
"So beyond happy for you and your family!!!! ❤️❤️❤️" another said.
Hilaria Baldwin Is Pregnant And Alec Baldwin Is… In Italy?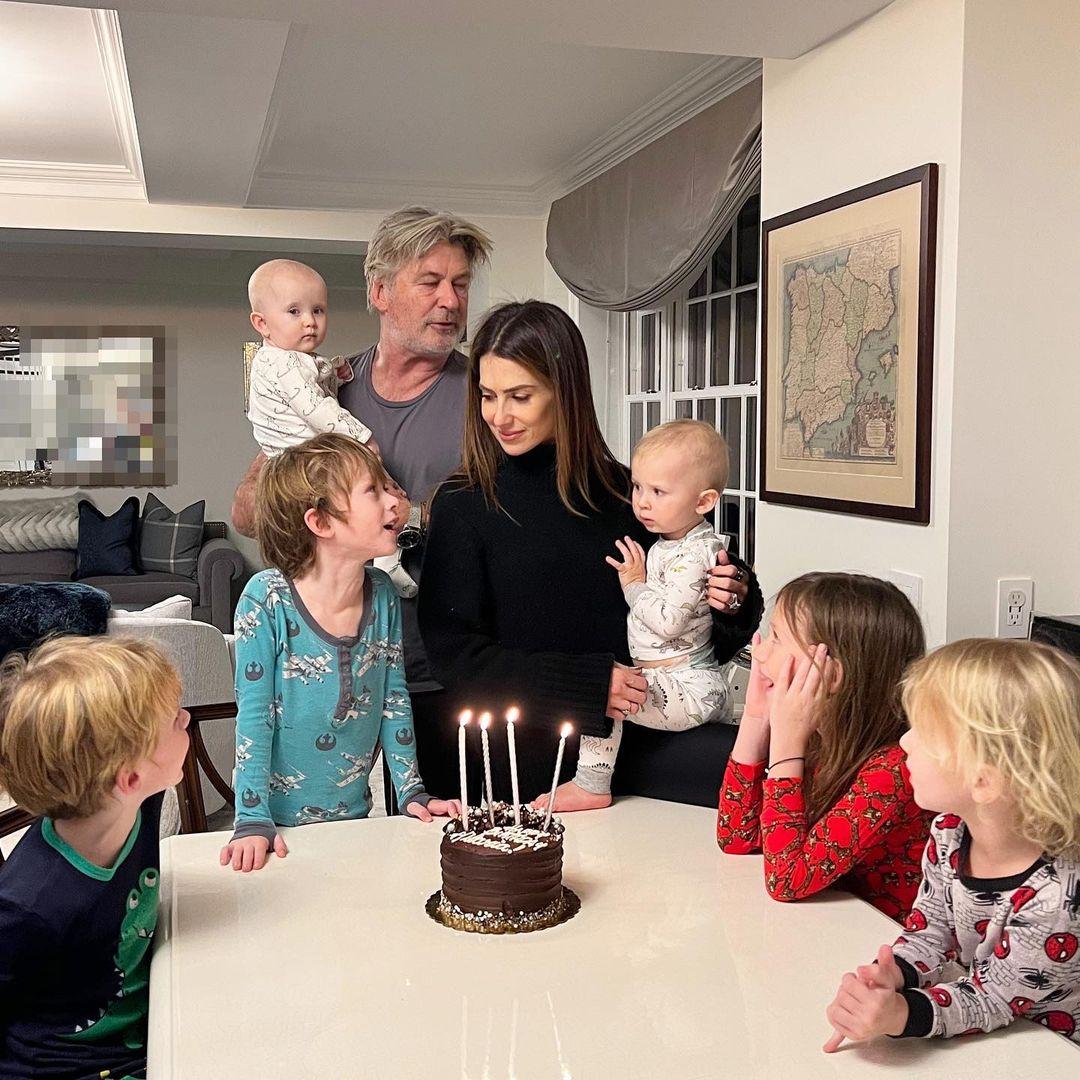 On Tuesday, Page Six reported that Alec Baldwin was spotted in Italy. He was photographed sticking his tongue out and making funny faces at a café in Rome. It's assumed that he was speaking to one of his children on his cell phone, but the identity of the person he was speaking to has not been confirmed.
The 63-year-old actor is in Europe to film his first movie since last October. While he was on the set of the Western film "Rust," a gun that Baldwin was holding discharged, which struck and killed cinematographer Halyna Hutchins. Baldwin was named in a wrongful death suit filed by the family, but he has yet to criminally charged in the incident. The investigation is still ongoing.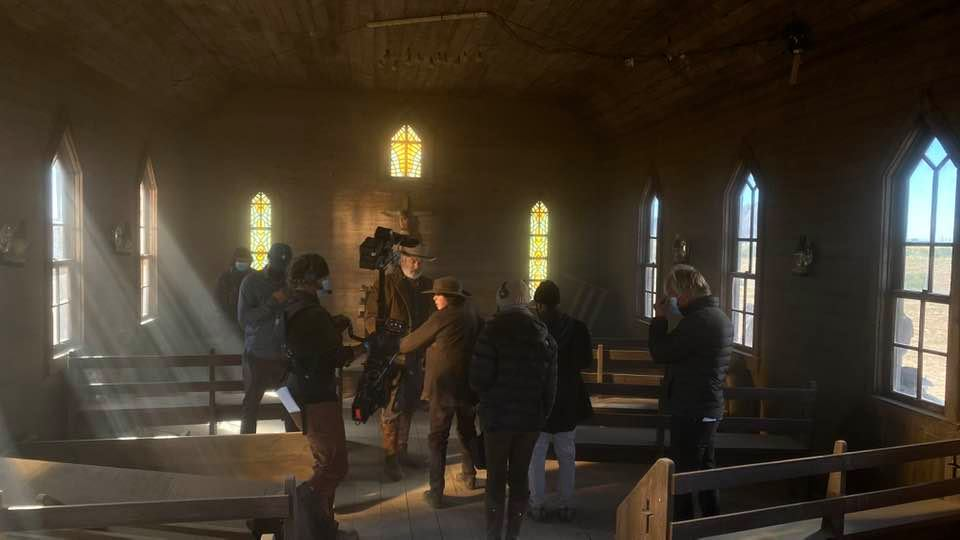 As The Blast previously reported, Baldwin is not struggling to work after the controversial incident. The "Beetlejuice" actor has also been tapped to narrate an eight-part true crime series called "Art Fraud," through his El Dorado Pictures and Calvary Audio. The two have partnered with iHeart Radio in order to tell the story of The Knoedler.
"Art Fraud" is written by Michael Shnayerson and based on the Vanity Fair article that details the fall of the infamous Knoedler Gallery. The art gallery first opened in 1846 and had displayed some of the city's greatest artistic works.
As the story goes, a woman walked through the door of the famous art gallery and claimed to have a canvas painted by the Abstract Expressionist artist Mark Rothko. Over the next seventeen years, the art gallery did business with this woman, which resulted in the purchase of almost forty paintings. The woman claimed to have paintings from artists such as Motherwell, de Kooning, and Jackson Pollack. The total worth of the paintings was estimated to be around $80 million dollars.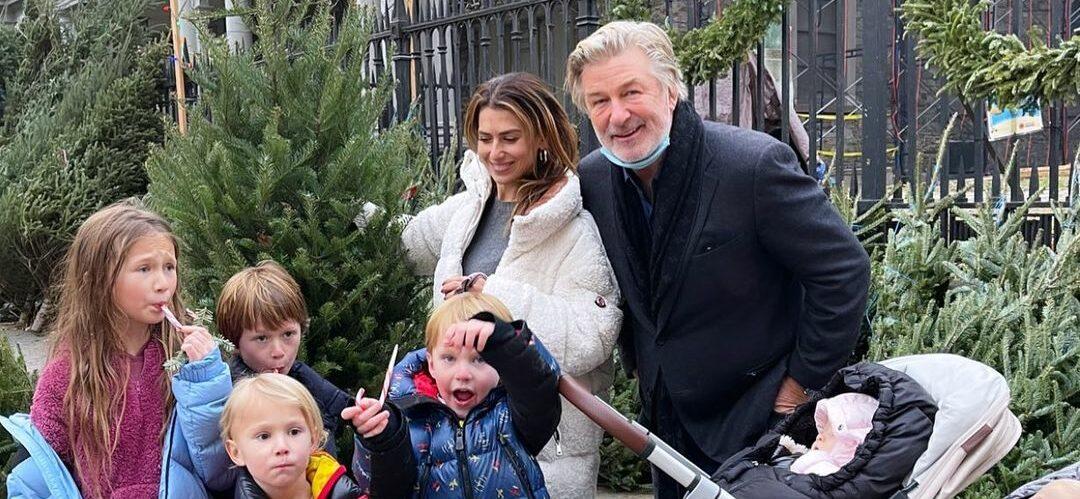 Unfortunately, the gallery later discovered that all of the paintings that they purchased were fakes.
The true crime podcast will premiere on Tuesday, February 1, on iHeart Radio. In addition to Baldwin's narration, the podcast will feature never-before-heard interviews with those involved in the art gallery deception.