Fortunately, Diddy has revealed that the feud between Will Smith and Chris Rock is water under the bridge.
On Sunday night, Rock made a comment about Smith being married to "G.I. Jane," poking fun of Jada Pinkett Smith's alopecia – an autoimmune disease that causes her to lose her hair. The "King Richard" actor shouted, "Keep my wife's name out of your f—ing mouth" before he appeared to slap Rock on stage.
The shocking Oscars moment had everyone weighing in online, with some saying that Will needed to apologize for being violent and Rock needed to apologize for mocking a serious medical condition. However, Diddy – real name Sean Combs – revealed to Page Six that the two had already made up!
Diddy Reveals That 'It's All Love' For Will Smith & Chris Rock After Oscars Fight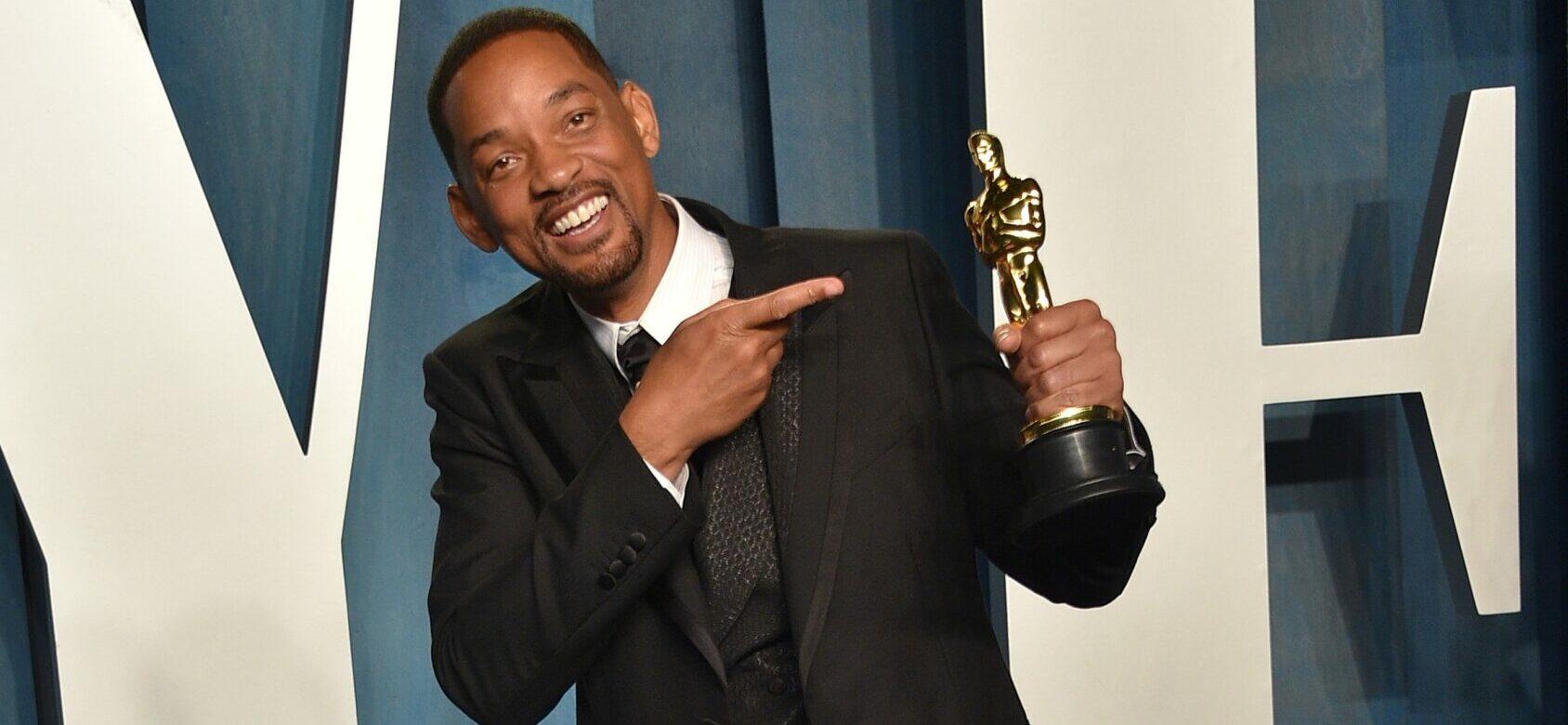 Diddy confirmed at the Vanity Fair Oscars bash Sunday night that the feud between the two was officially over almost as soon as it had started.
"That's not a problem," Diddy said of the two actors. "That's over. I can confirm that."
"It's all love," he said. "They're brothers."
Even though there might be love there now, many fans couldn't help but notice that the "Pursuit of Happiness" actor did not apologize to Rock while he was accepting his Best Actor trophy – his very first Oscar – only minutes later.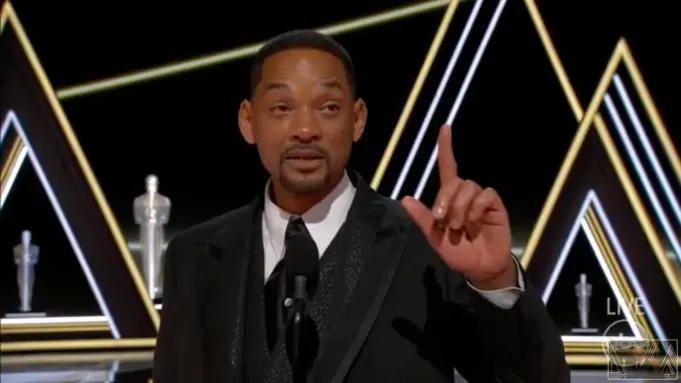 "I want to apologize to the Academy. I want to apologize to all of my fellow nominees. This is a beautiful moment, and I'm not crying for winning an award," Smith said. "It's not about winning an award for me; it's about being able to shine a light on all of the people."
After the event, Will Smith was reported to be all smiles as he laughed and posed for photographs with his golden trophy.
Will Smith's Acceptance Speech: 'At Your Highest Moment… That's When The Devil Comes For You'
"Richard Williams was a fierce defender of his family…"

Will Smith accepts @TheAcademy Award for Best Actor in @KingRichardFilm.#Oscarshttps://t.co/EViXaQY1NZ pic.twitter.com/Od1w6n3t9B

— Good Morning America (@GMA) March 28, 2022
"Richard Williams was a fierce defender of his family," Will Smith began in his acceptance speech.
"In this time in my life, in this moment, I am overwhelmed by what god is calling on me to do and be in this world," he continued. "Making this film, I got to protect Aunjanue Ellis, who is one of the strongest and most delicate people I've ever met. I got to protect Sanaya and Demi, the two actresses that played Venus and Serena.
"I've been called on in my life to love people and to protect people and to deliver to my people and to be a river to my people," he went on. "I know to do what we do, you got to be able to take abuse. You got to be able to  have people talk crazy about you. In this business, you got to have people disrespecting you. You got to smile and you got to pretend like that's okay."
"But Richard Williams – and what I loved – Denzel said a few minutes ago, 'At your highest moment, be careful, that's when the devil comes for you.'"
Is Will Smith Going To Be Asked To Return His Oscar?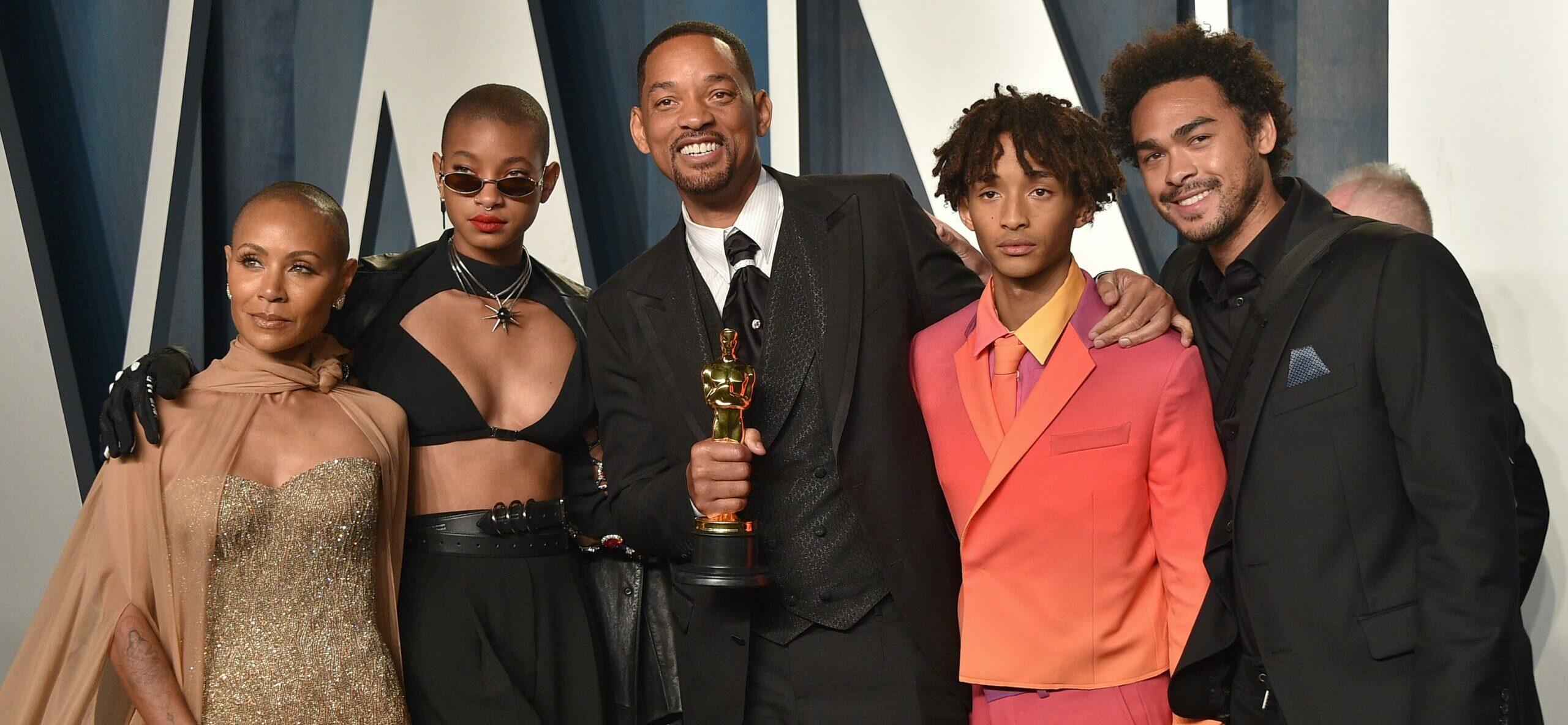 Although he and Rock seemed to have buried the hatchet, there is still a chance that Smith will be asked to return his golden trophy for breaching their code of conduct.
One insider told the New York Post that what Smith did is "basically assault. Everyone was just so shocked in the room; it was so uncomfortable. I think Will would not want to give his Oscar back, but who knows what will happen now."
The Academy released its code of conduct as recently as 2017 when a series of sexual misconduct scandals were rocking the entertainment industry. The code of conduct emphasizes the importance of "upholding the Academy's values like inclusion, fostering supportive environments, and "respect for human dignity."
At the time, Variety shared CEO Dawn Hudson's statement to the Academy members, calling its membership "a privilege offered to only a select few within the global community of filmmakers. In addition to achieving excellence in the field of motion picture arts and sciences, members must also behave ethically by upholding the Academy's values of respect for human dignity, inclusion, and a supportive environment that fosters creativity. "
"There is no place in the Academy for people who abuse their status, power or influence in a manner that violates recognized standards of decency," she continued. "The Academy is categorically opposed to any form of abuse, harassment or discrimination on the basis of gender, sexual orientation, race, ethnicity, disability, age, religion, or nationality. The Board of Governors believes that these standards are essential to the Academy's mission and reflective of our values."