On Tuesday, Marvel Studios strongly condemned Florida's "Don't Say Gay" bill.
The Parental Rights in Educational bill has been called the "Don't Say Gay" bill by activists who oppose the bill's intent: to ban the discussion of sexual orientation and gender identity in classrooms.
According to the bill, these lessons, "may not occur in kindergarten through grade 3 or in a manner that is not age-appropriate or developmentally appropriate for students in accordance with state standards." If a parent feels that these discussions have been had, they can sue either the school or the individual teacher.
Marvel Studios Denounces 'Don't Say Gay' Bill, Stands With LGBTQIA+ Community
— Marvel Studios (@MarvelStudios) March 15, 2022
On Tuesday, Marvel Studios posted a statement to their Twitter account condemning the "Don't Say Gay" bill.
They tweeted a statement that read, "We strongly denounce any and ALL legislation that infringes on the basic human rights of the LGBTQIA+ community. Marvel Studios stands for hope, inclusivity, and strength; and we proudly stand with the community. Today, we pledge to continue our strong commitment as allies who promote the values of equality, acceptance, and respect."
However, many took aim at the studio for not actually being inclusive in their projects.
"Delighted to hear it," one user commented. "Will this be reflected with better LGBTQIA representation in future Marvel projects?"
"okay but will this be reflected with better representation in future projects?" another asked.
Marvel & Other Employees Criticize Disney CEO Bob Chapek's Apology
After facing criticism for his initially tepid response to Florida's so-called 'Don't Say Gay' bill, Disney CEO Bob Chapek announced that the company will pause all political donations in the Sunshine State. pic.twitter.com/OQPZSsnlUa

— NowThis (@nowthisnews) March 11, 2022
On March 11, Deadline noted that Disney CEO Bob Chapek had apologized for donating money to the political campaign of the Florida Senator who supported the bill, stating, "You needed me to be a stronger ally in the fight for equal rights and I let you down. I am sorry."
"I truly believe we are an infinitely better and stronger company because of our LGBTQ+ community," Chapek continued. "I missed the mark in this case but am an ally you can count on—and I will be an outspoken champion for the protection, visibility, and opportunity you deserve." He added that Disney will be "increasing our support for advocacy groups to combat similar legislation in other states."
Even though Bob Chapek has apologized, the Human Rights Campaign, America's largest lesbian, gay, bisexual, transgender, and queer civil rights organization, announced that it will not accept any more funding from Disney without a greater commitment to LGBTQ+ rights, as per Deadline.
However, it wasn't enough to stop an employee walkout – the first of which took place on Tuesday, March 15.
Disney Staff Plan Workout To Protest Response To 'Don't Say Gay' Bill
The LGBTQIA+ workers and allies at The Walt Disney Company are standing in solidarity together over the coming weeks. Here is our open statement and website.https://t.co/hdvFds7Bw6
Petition: https://t.co/B6OWRGmlTF#DisneyDoBetter #DisneySayTrans #DisneySayGay #WhereIsChapek pic.twitter.com/uhQLMl5FJG

— Disney Walkout (@DisneyWalkout) March 14, 2022
Deadline shared an open letter from a self-described "Disney Employee," which read, ""Due to the lack of compassion and advocacy, TWDC's LGBTQIA+ community and their allies are determined to take a stand via multiple direct actions, including both virtual and in-person protests – the first of which will take place on Tuesday, March 15th."
"The recent statements by The Walt Disney Company (TWDC) leadership regarding the Florida legislature's recent 'Don't Say Gay' bill have utterly failed to match the magnitude of the threat to LGBTQIA+ safety represented by this legislation," the post continued.
The first protest started on Tuesday, March 15, from 3 – 3:15 PM and is scheduled to continue each day in the staffer's respective time zone until March 21. On March 22, a full-scale walk-out is scheduled to take place. However, given the majority of Disney employees are working from home or on a film set, it is difficult to determine how successful the walkout might be.
The walkout correspondence is said to be in a "partnership with members of the LGBTQIA+ community across Disney Corporate, Disney Television Animation, Lucasfilm, Pixar, Disney Media, and Entertainment Distribution, Disney Streaming, Enterprise Finance, Enterprise Technology/Global Information Security, Bento Box."
Will Florida Governor Ron DeSantis Sign The Bill Into Law?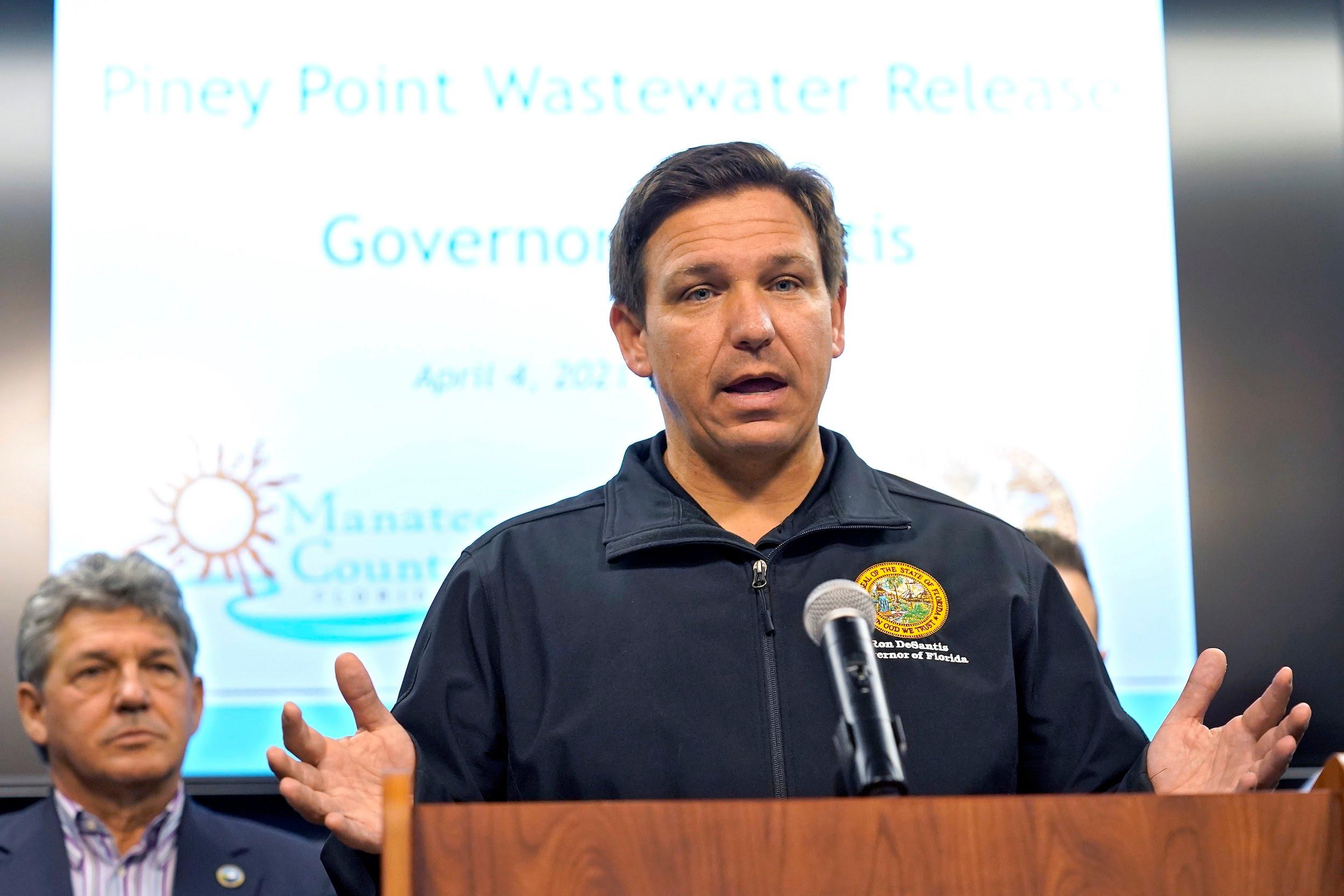 At this time, it remains to be seen if Florida Governor Ron DeSantis will sign the bill into law, although he has publicly expressed support for the bill in the past. In a rally held last week, DeSantis took aim at Disney and Bob Chapek for his attempt to support LGBTQIA+ employees.
"You have companies, like at Disney, that are going to say and criticize parents' rights," DeSantis said. "They're going to criticize the fact that we don't want transgenderism in kindergarten and first-grade classrooms. If that's the hill they're going to die on, then how do they possibly explain lining their pockets with their relationship from the Communist Party of China?"
Despite this, Chapek has promised to have a discussion with employees at Disney's Reimagine Tomorrow Summit on April 14, 2022.