Award-winning American actress Halle Berry has gained numerous accolades for her outstanding acting performances and became one of the highest-paid Hollywood actresses in the 2000s.
She was previously married three times; to baseball player David Justice [1993-1997], then to singer-songwriter Eric Benét (2001-2005), and French actor Oliver Martinez [2013-2016].
However, the actress is currently in a relationship with musician Van Hunt whom she recently honored after her speech at the Critics' Choice Awards. 
Halle Berry Posts Sweet Message To Boyfriend After Moving Speech
View this post on Instagram
Following her touching speech at the annual event, Berry shared a photo of herself and Hunt holding hands and wearing complementing outfits. They both rocked black-and-white wears while the 55-year-old's hair had the same tones.
The caption of her post read, "When your man lifts you higher than you ever thought you could go!" accompanied by a red heart emoji.
The post gained quite the attention as it got flooded with thousands of likes. Fans also took to the comments to gush about how amazing the couple looked together.
As The Blast reported, Berry gave a moving speech at the 27th Critics' Choice Awards in Fairmount Century Plaza, Los Angeles, California. 
The talented performer talked about how proud and grateful she was of women who stood up for themselves and told their stories. 
She was given the SeeHer Award by "Insecure" star Issa Rae, after which she spoke about her character in Netflix's "Bruised." Apparently, the character was initially not meant for someone with her appearance.
Notwithstanding, Berry reconstructed the role to match her reality. She further emphasized how storytelling could develop people's awareness and help out-of-context thoughts.
The "Kidnap" actress said, "I realized that we truly need to see each other's reality – no matter how uncomfortable it makes us – so that we can stop judging and stop pointing fingers, but rather find compassion and empathy for the others." 
With about three decades of experience in the entertainment industry, she understood that she did not need to play a white man's role to succeed.
To accurately represent her roles, she explained that the reality of her life's journey, with its pain and beauty, had to correspond.
Berry commended women for their confidence and vulnerability while still being scared and strong. She further encouraged them to be honest, no matter how it made them feel.
She said, "We won't always be pretty, and we will never be perfect, but what we will be is always honest and true – no matter how uncomfortable that makes you." 
The "X-Men" star stated that women had to share accurate, upsetting, and raw stories because the world needed to hear them. In conclusion, she gave a tribute to girls around the world.
Berry said, "So, to every little girl who feels unseen and unheard, this is our way of saying to you: We love you, and we see you, and you deserve every good thing in this world."
The Golden Globe Awardee Jokingly Blames Ellen DeGeneres For Past Failed Relationships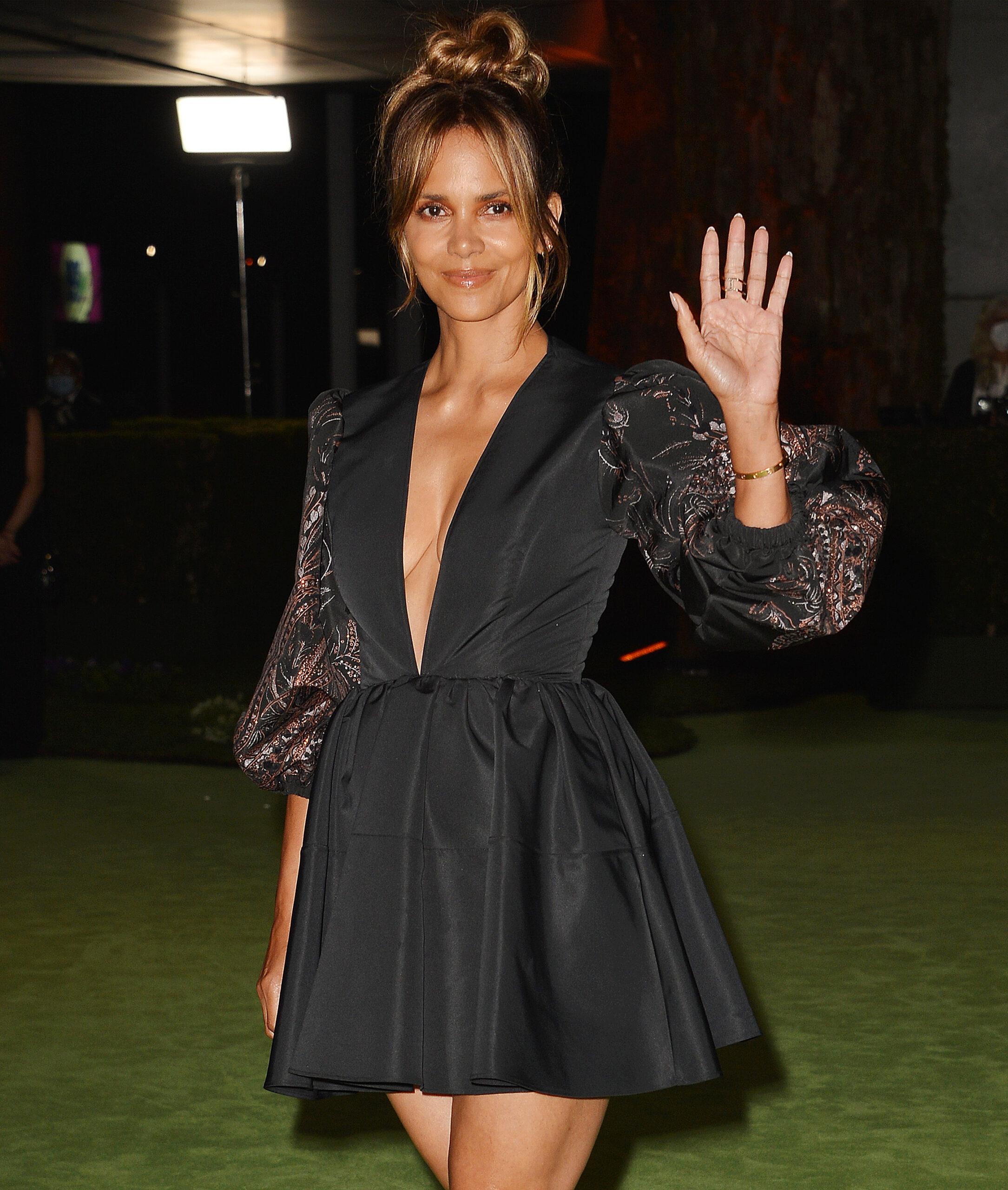 In February, The Blast reported that Berry believed she could have been introduced to her current boyfriend way back before her previous failed relationships.
She jokingly blamed Ellen DeGeneres for not being helpful in her search for love during an interview with the talk show host.
Berry almost met Hunt in 2004 on DeGeneres' show. At the time, the musician performed on an episode before the "Swordfish" actress made an appearance.
She then asked the onscreen personality how come it was not arranged, and the host recalled that the couple was supposed to be on the same show, but Berry was featured two months after.
DeGeneres noted that the Ohio native would not have had her two kids, 13-year-old Nahla and 8-year-old Maceo if the lovers had met.
Berry was not having it as she countered that she would have had two other kids without sharing them with two different men. She said it was Ellen's fault as she could have been happier.
The mother-of-two shares Maceo with her third husband Martinez while she co-parents Nahla with ex-boyfriend Gabriel Aubry.
Berry believes Hunt is the one as they had an initial mind connection before their bodies got involved. She fell in love with the music producer in a way that she had never before.