Since her breakout role in "Center Stage," Zoe Saldana has appeared in several blockbuster movies and franchises, including some titles in the Marvel Universe. The actress appeared in two episodes of "Law & Order" in 1999, but it wasn't until her role in the dance musical that her career really kicked off.
Her more recent movies include "The Adam Project," "Avatar 2," and several other titles. Saldana is slated to appear in the next installment of the movie franchises she previously worked with, like "Avatar" and "Guardians of the Galaxy."
The 43-year-old recently revealed that she got asked to change her name much earlier in her career. This advice came from her former management, and despite being told it was a move everyone did, the actress refused and stuck to her real name.
Zoe Saldana Was Asked To Change Her Name For A Movie Role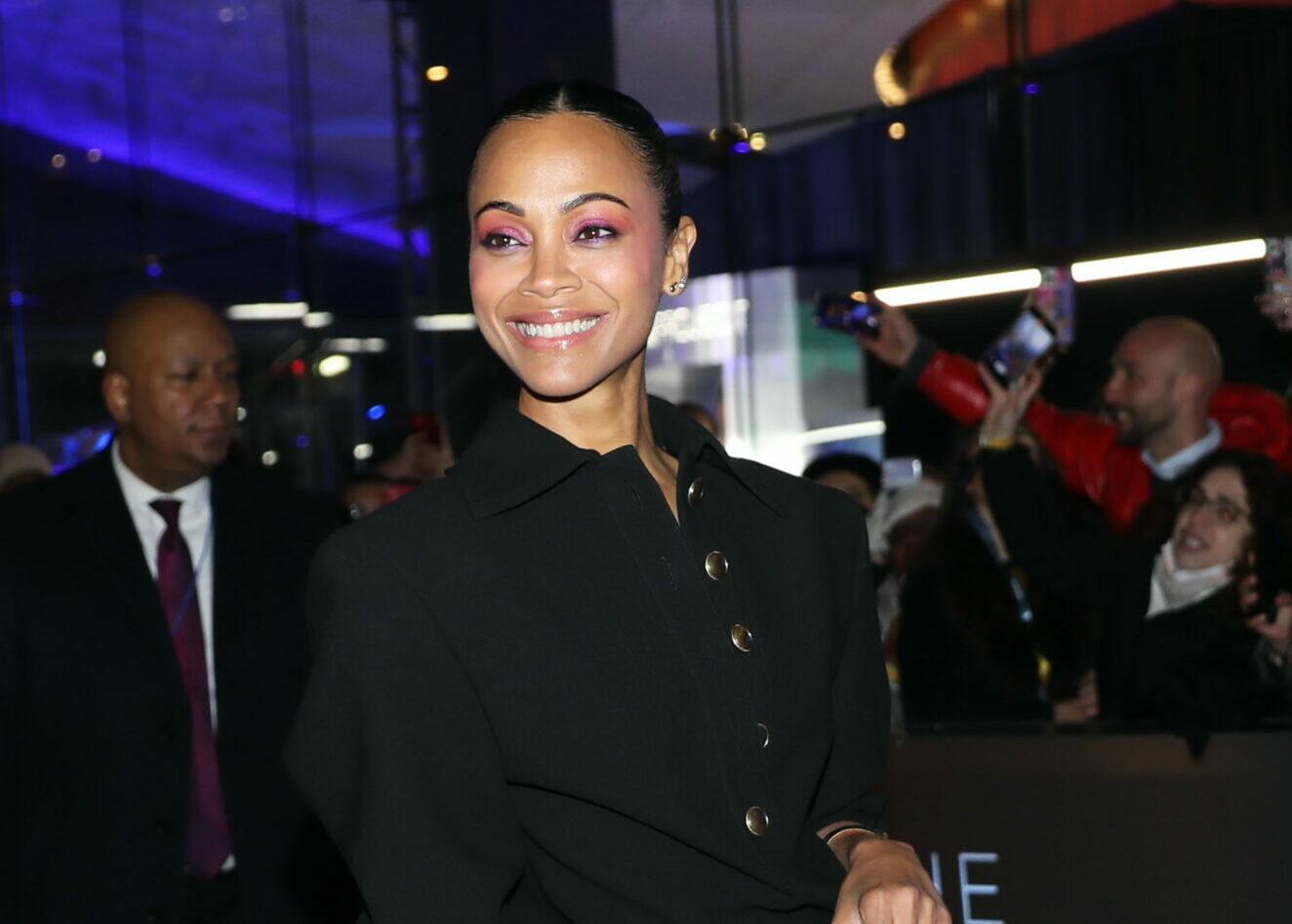 Saldana appeared in the 2000 movie "Center Stage." The movie was her debut into the acting world, and the actress played the main character, Eva Rodriguez. The film followed some teenagers and their journey in a dance academy.
In an interview with Entertainment Weekly, the "Avatar" actress talked about her early acting career and some advice she received during that time. Saldana revealed that she was asked to change her name very early into her career and got told that the move would greatly benefit her.
The actress revealed that the advice came for her movie role in "Center Stage but refused. "When I did 'Center Stage,' I remember being discouraged by my management at that time to use my name," she said. "But their intention was never for me to stop being who I am. They celebrated who I was.
Saldana Retained Her Name Because She Still Liked It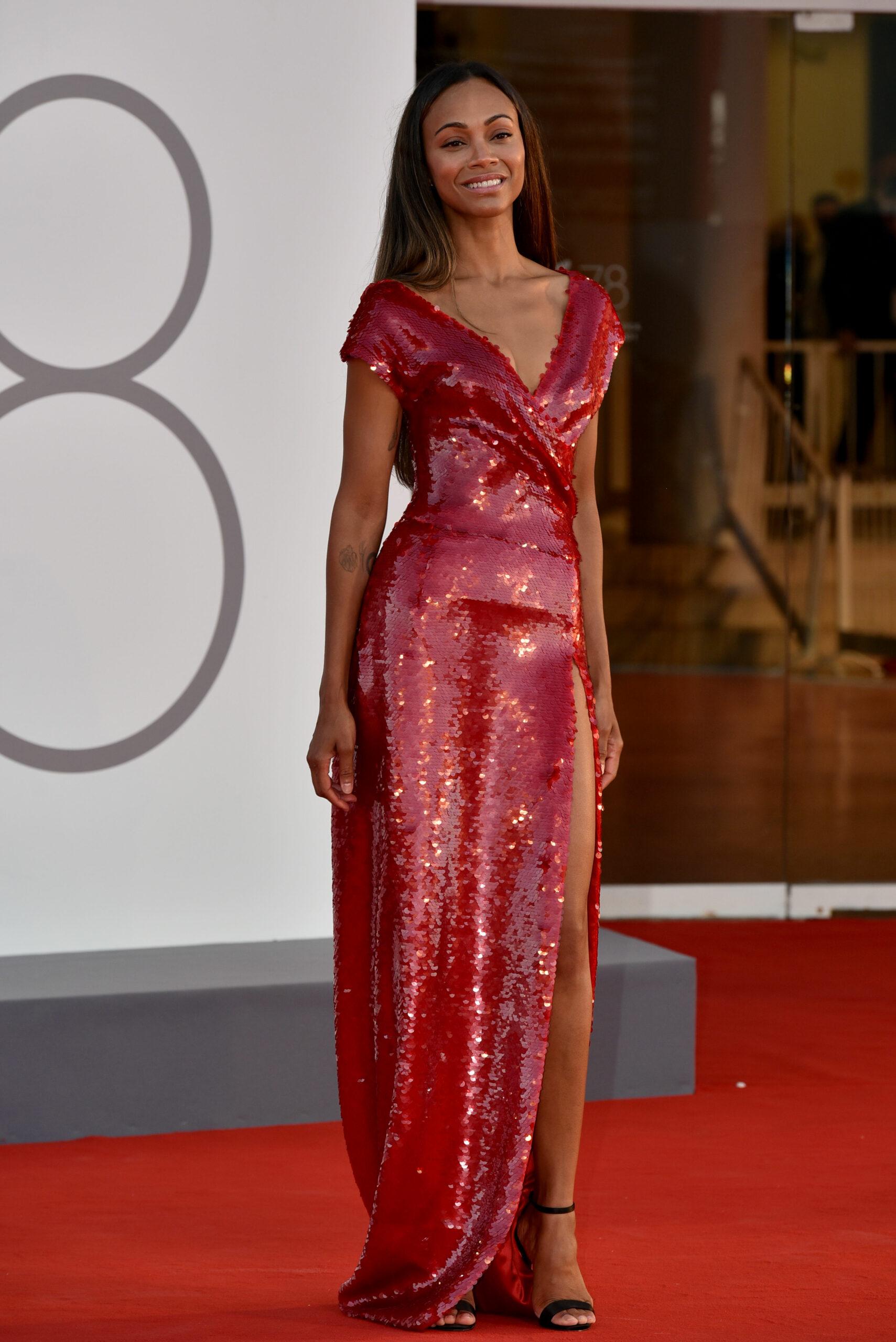 The actress then revealed that her previous manager made the same move as a teenager during the '60s. She told E! "My manager at the time was a former singer and a ballroom performer, and she did change her name as well as when she was a teenager back in the '60s, I believe. And she said it's what everybody does."
Saldana added that while that advice could be considered "poor" today, the only reason she refused was because she still really liked her name. She said, "That today is advice we consider poor, but that was her doing the best that she wanted for me. But I still knew that I liked my name."
Saldana Changed The Spelling And Pronunciation Of Her Name
Although she didn't listen to the advice of her previous manager, Saldana did make some changes to her name. The actress took someone else's advice and changed how her name was spelled and pronounced.
The actress recalled a scene that happened much earlier in her life and involved her kindergarten teacher. "I'm Zoe Saldana. I was the one that sort of introduced myself into my career as 'Saldana.' But it happened very, very early in my life," Saldana said.
She continued, "I was in kindergarten, and the teacher that I had at the time just was the one who made that correction for me. She said, 'The letter'ñ' does not exist in the English Language, and you are 'Saldana.' I was just like, you know, you're 5. What are you going to do? You're just going to go, 'OK.'"
Zoe Saldana Is In 'The Adam Project'
Saldana's movie debut, "Center Stage," became a huge box office bomb but a fan favorite. The actress's popularity grew, and her acting career greatly benefited from it. She ended up being part of huge franchises like "Avatar," "Star Trek," "Guardians of the Galaxy" and "Avengers."
Her other movies include "Columbiana," "Nina," "Guess Who," "The Terminal," and several others. Saldana's most recent movie project is a sci-fi movie called "The Adam Project," where she acts alongside Ryan Reynolds as his wife, Laura.
In the movie, Reynolds played a fighter pilot who went back to 2050 to stop the discovery of time travel to save his wife. The character is aided by his younger self, played by Walker Scobell, while Mark Ruffalo acts as his late father. The movie was released on Netflix on March 11.
View this post on Instagram