Tim McGraw's first daughter Gracie McGraw was recently diagnosed with Polycystic Ovarian Syndrome (PCOS), and she is taking the proper steps towards her physical and mental well-being.
She shared the details of her diagnosis on Instagram, including the drugs she was given and how they affected her body.
Tim McGraw's Oldest Daughter Shares PCOS Diagnosis, Detailing Its Impact On Her Weight
View this post on Instagram
Gracie recently posted two photos of herself, and underneath the post, her caption detailed her recent diagnosis of PCOS.
Healthline has described PCOS as a condition that affects a woman's hormone levels, causing hair growth on the face, body, and baldness. It can also contribute to long-term health problems like diabetes and heart disease.
The 24-year-old got three out of five characteristics of the syndrome; to get a correct diagnosis, a person needs two of the five characteristics of PCOS.
During her appointment with her endocrinologist, she knew that the condition may have added to her weight issues, so she was administered a drug that would balance her body while keeping her healthy.
Gracie admitted that she would never have gone to a doctor's appointment without caring for her mental health because she believed psychological and physical health go hand-in-hand.
She further sent her love to those battling with similar issues as she was and those experiencing any form of challenges.
As hard as the mental health journey was, she believed everyone could get through. She also hoped her experience would reach those who could relate.
The drugs she was given had a positive effect on her body as they gave her the body she had not had in years. Gracie finds new ways to love and appreciate her body every day. She concluded the post's caption with details of the recommended drugs. She wrote:
"I was prescribed Qysmia and Ozempic (Ozempic is also given to patients who are diabetic, I am not diabetic, So I do not know how it works in that regard)."
Her supporters filled the comments with positive words and gratitude for sharing her story. Several female fans could relate as they also shared their PCOS experience.
The Country Singer Forgets Lyrics During Reno Performance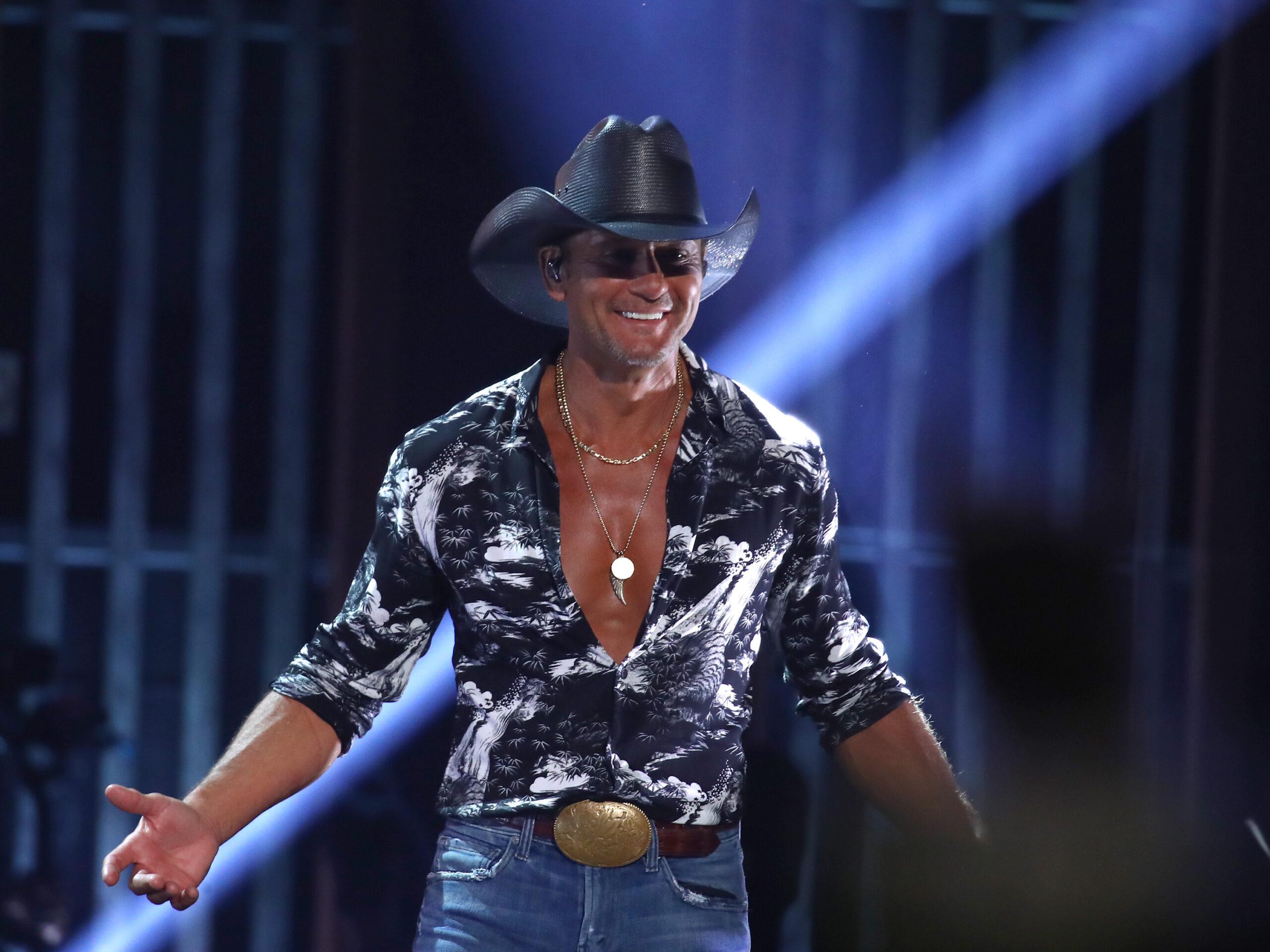 Last October, The Blast reported that Tim forgot the lyrics to his song "Just to See You Smile" while performing at the Nugget Event Center in Reno, Nevada.
Fans mocked the singer for the woeful performance, and the singer initially was not bothered. However, the criticism got worse, and he lashed out.
He first asked for the reason behind the unkind words and then told the fans they could leave the show if they did not like his performance.
The music star got so angry that he stopped the show and went into the crowd to challenge the fans criticizing his performance.
After the scene, Tim went back onstage and explained his lashing out. He said, "If I forget words tonight, just know I'm old. And I'm shooting a movie, and I'm working with my wife."
He continued, "There are a lot of variables in that situation. So, if I forget the words, sing along with me and help me out." The speech calmed everyone, and he was permitted to conclude the show. 
The 
"Blind Side" 
Actor Pays Tribute To His Wife On Her 54th Birthday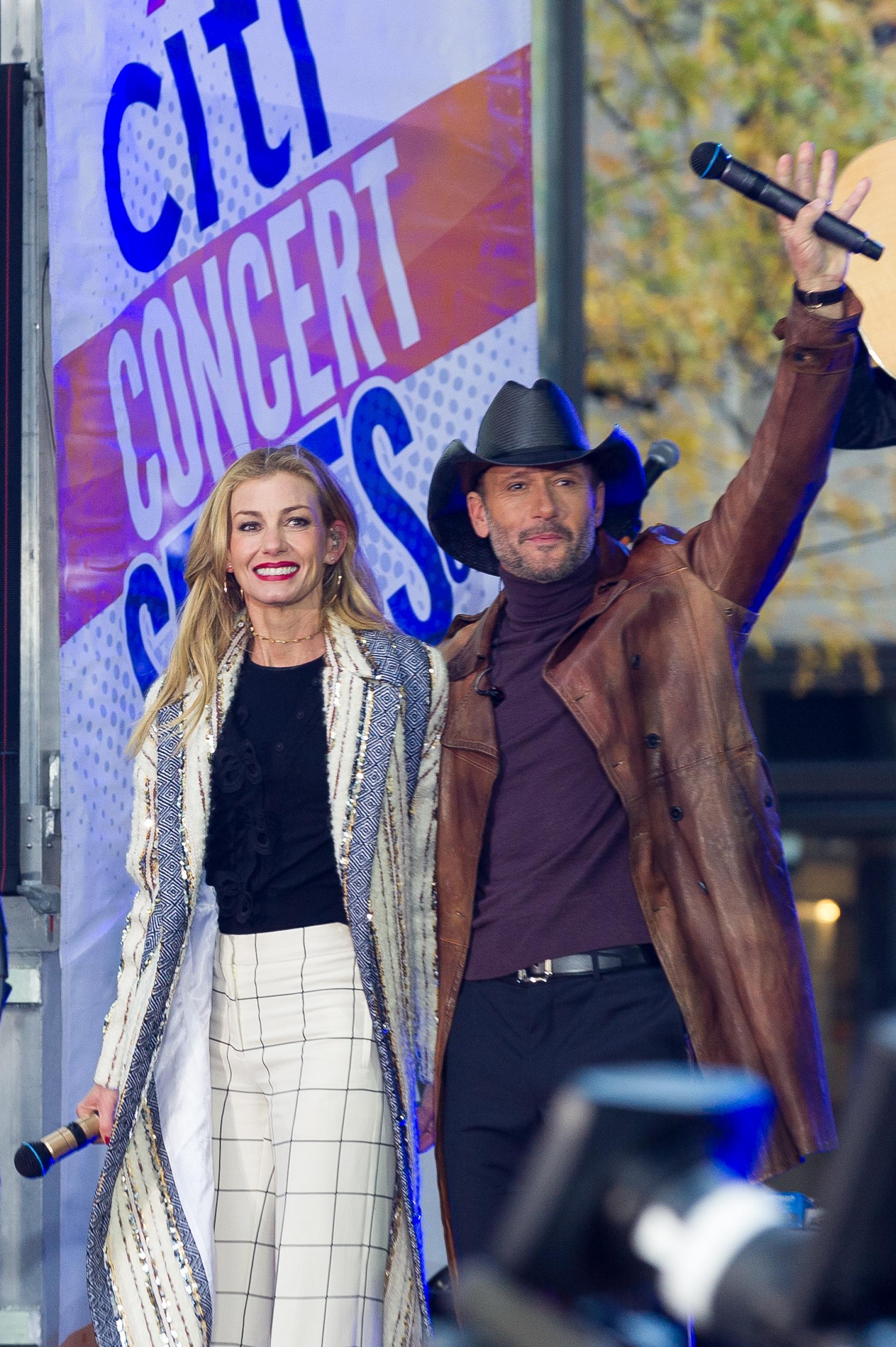 Before the show in Reno, the actor honored his wife of over two decades Faith Hill with a sweet video message on her 54th birthday.
The Blast confirmed that the Instagram video included an excerpt from his wife's 1999 "Breathe" music video and a 2001 interview with Diane Sawyer where he lovingly talked about Hill.
At the end of the video, he expressed how much he was still attracted to his soulmate despite the span of years they had been together. The singer claimed he would not change what they had for the world.
The couple first met in 1994, where they were introduced at the "New Faces" show in Nashville. However, their love story did not begin immediately as Tim was dating Kristine Donahue while Hill had just gotten divorced.
Their romance began when she joined him on the "Combustion Tour" in 1996. They got married later in October in Louisiana.
The pair stuck together through thick and thin, including when Hill lost her father in 2019 and when Tim had issues with his alcoholism; he has been sober since 2008.