Kat Dennings' love is entirely magical. In a conversation with Drew Barrymore on "The Barrymore Show," the 35-year-old actress recalled the details of her and her fiancé Andrew WK's proposal.
"We had a special moment that made me believe in magic," she began. "We were kissing, and we had, like, a shared feeling. I felt this intense… thing that I was like, 'This is my person. This is it. I can not live without him. This is the man I'm supposed to be with.' And we looked at each other, and we both proposed at the same time."
She added that she was awash with emotions after the spontaneous duo proposals. "Not planned. No knee down — I don't even remember what happened after that," she said. "We just were like 'Should we get married?' And 'Yes.' I just burst into tears."
She concluded, "It was like I never thought I had it in me, you know, because I'm a toughie. But I did. I wept happy tears. I felt this sense of relief that I'd done it. I made it through the wilderness and found this incredible person, and yeah. No one believes me. But I assure you, that's what happened."
Dennings Got Engaged On May 2021
The pair shared their engagement on Instagram last May, a month after making their romance Instagram official.
"Don't mind if I do," Dennings captioned a photo on Twitter showing her newly bejeweled hand holding the "Party Hard" singer's hands.
She added a few more pictures for her engagement announcement on her Instagram. One of the pictures showed the pair donning matching T-shirts and locking lips.
On the other hand, WK posted the same pictures as his fiancée, captioning his post with a ring emoji.
A month before, the actress made her relationship Instagram official by posting two photos of WK captioned with a black heart. 
She later followed that with two others; one image depicted WK giving her a forehead kiss while the other had them in a full-blown make-out.
WK, however, was a bit subtle with his post, which confirmed his relationship with the "Wanda Vision" actress.
The pair were rumored to have met in early 2021. The pandemic suited them because they got close enough to take an excitingly giant leap.
Who Else Has Dennings Dated?
View this post on Instagram
Back in 2014, Dennings dated musician Josh Groban. Per E!News, the pair made their relationship red carpet official at the Carousel of Hope Ball in Beverly hills. This occurred in October of that year.
While they dated, Dennings gushed to Ellen DeGeneres on her show how "amazing and talented" Josh is.
"What you may not know is that he's one of those people who can sit at a piano and play anything, anything off the top of his [head] he's, he's just a genius," Dennings mentioned at the time.
She also said that Josh would make up songs about anything. "Once I was steam cleaning the floor – because I like to steam clean. And he sat down at the piano and made up a song called 'Steam Cleaner Lady,'" she added.
It would appear that their whirlwind romance wasn't meant to be because, after nearly two years of dating, the pair broke up. An insider said to E!News that the breakup was mutual.
"They are still friends and care about each other, but it's not the right time for them now as a couple," the insider told the publication.
Before Groban, There Was Nick Zano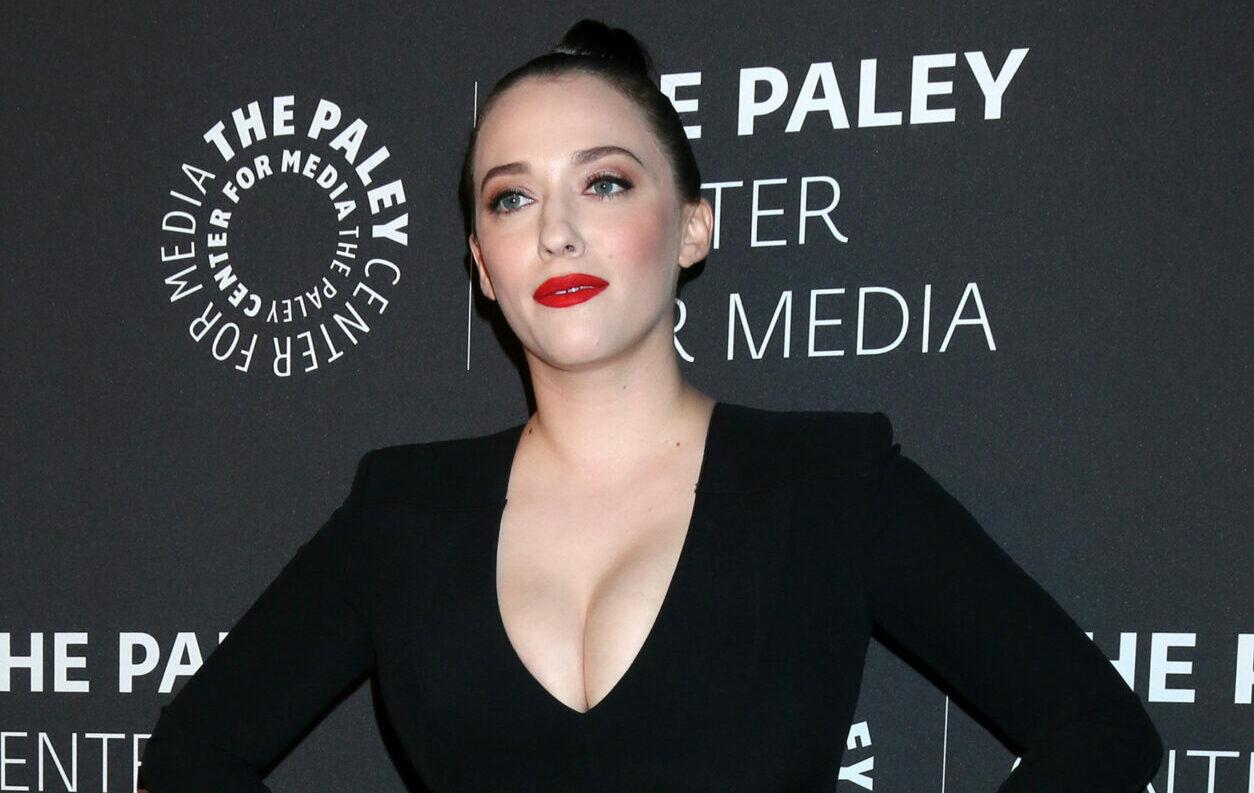 A few months after Nick Zano called things off with Haylie Duff, he and Dennings got together in the latter part of 2011, as reported by Us Weekly.
"2 Broke Girls" fans will recall Zano as Johnny– Dennings character's friend and crush. However, this was a case of art imitating life, as the pair started an off-set, real-life relationship.
Unfortunately, their relationship didn't last. The pair broke up in real life just as their characters realized a relationship wasn't in the cards for them.
WK Is The Right Person For Her
View this post on Instagram
In the interview, Dennings shared that she spent a significant part of her life searching for the right person. Though the wait was long, she said she was confident of her relationship with Andrew Fetterly Wilkes-Krier, who also doubled as a rock singer. 
"I'm so glad I waited until I found the right person. Everybody goes through this nightmarish time of life looking for a person — or not," she said. "Whatever floats your boat. But I feel very lucky. He's the best."
Since the news of her engagement, Dennings has been spotted wearing an additional band on her ring finger, and her fiancé has also spotted a gold ring band on his ring finger.