The 72-year-old singer recently opened up on a challenging period in his life where he underwent four different surgeries to fix an unnamed throat condition. He battled with the mysterious illness that ravaged his throat and recalled feeling overwhelmed.
"About as close as you ever would've come to a nervous breakdown," Lionel Richie disclosed of that trying time." You don't want anybody fooling around down there. This is your identity." 
He also mentioned that he felt nervous about the procedures, adding, "I never really thought that it would end."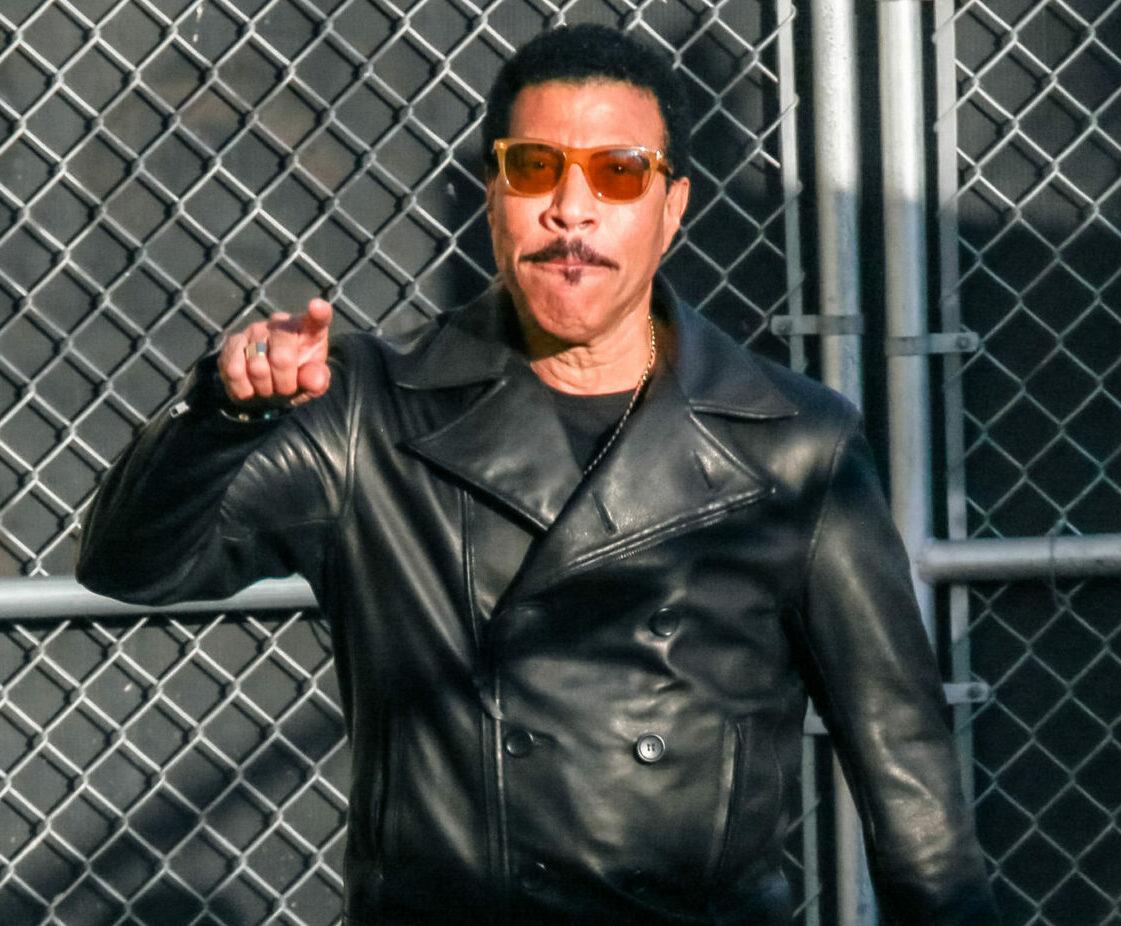 The star has since discovered that his diet-induced acid reflux was causing the issue and has since made a full recovery. However, he recalled an encounter with a fan that helped him get through that difficult period.
"One day, while I was on the beach in Jamaica, an elderly Black man pulled him aside. He said, 'You must survive because you are our beacon of hope. If you make it, we know we can make it. If you accomplish, we know we can accomplish.' I was crying."
He Went Through A Difficult Divorce
The star, who recently spoke to People on a wide range of issues, is dad to three icons in their own right; his model daughter, Sofia; his fashion mogul Nicole Richie; and his musician son Miles.
His eldest child, Nicole, was adopted with his first wife, Brenda Harvey. He admitted to Nicole changing his life.
"Nicole was actually a godsend. She was a little girl who needed a shot," he says of his daughter, whose biological parents were friends of Richie's who were struggling financially. "She was used to people coming and going. She looked at me and I'd say, 'I'm not going anywhere.'"
Richie and Harvey eventually split following reports of infidelity. It was reported that Harvey caught him with
fashion designer and dancer Diane Alexander. Although this report isn't backed by evidence, Richie got married to Alexander three years after his divorce from his first wife. The duo welcomed the birth of two children before eventually divorcing in 2004.
Nicole Helped Stabilize The Star
In the same Interview, Richie admitted to Nicole bringing stability to his life. "Brenda and I went through a very interesting time. We didn't agree on a lot of things, but we did agree on Nicole."
Although Nicole is married to Joel Madden with two children, Richie recalled the times when she'd push his limits.
View this post on Instagram
"My dad and mom used to always say, 'One day you'll get yours,' and I couldn't figure out what that meant until I had kids," he began. "Nicole came to me one day and she said, 'Dad, why do you think I'm lying?' I said, 'Nicole, it's the same lie I told my mom and dad.'" 
Now that she's a mom, it's all come full circle. "I'll say something, and she goes, 'Dad, we don't use those kinds of words around the kids.' And I go, 'Excuse me?'" he said jocularly. "She turned into a fantastic young lady."
Richie Went Into Massive Depression After His Father's Death
The Grammy award winner opened up to Lorraine about his struggles after his father's death in 1990.
"My father was ill and I went through a very — I won't say a depression, a massive depression, because, you know, my dad was my hero," Richie explained. "I went through that whole period of my life."
That period also marked a break from music for Richie, following the 1986 release of his album "Dancing on the Ceiling." His kids, however, helped jumpstart a return to recording. "They didn't know what the hell I did for a living, so I thought at that particular point, let's go back and prove to the kids what I do. And so that was the incentive. I realized this is what I should be doing."
However, his consolation was that he could take time off to take care of his ailing dad and say his last goodbyes.
"Fortunately, he didn't die suddenly," he recalled to ABC while addressing fans' concern for an album during that period, "If someone said, 'Spend time with your father or your new album,' there's just no contest."
About Richie's Childhood
The star was born into a well-rounded musical family. His father was a US Army Systems analyst, while his mom was a teacher.
View this post on Instagram
For most of his teenage years, he lived with his maternal grandparents. His grandmother was a pianist who introduced him to the basics of music and other great music composers. His uncle, a jazz musician, gifted him his first saxophone.
Richie initially gravitated to gospel music, majorly because he was interested in becoming a minister. However, after absorbing musical influences from various African American music styles, he focused on country music.