Prince Harry attended Super Bowl LVI with family, but his wife Meghan Markle was nowhere in sight!
On Sunday, February 13, the Duke of Sussex reunited with his cousin, Princess Eugenie, to witness the Champion of 2021's NFL season.
Given their royal status, the pair enjoyed the game in a private box at Los Angeles' SoFi Stadium but followed COVID-19 safety protocols by wearing matching black nose masks. 
Prince Harry And Princess Eugenie Reunited At The Super Bowl LVI
The Super Bowl LVI was a star-studded occasion filled with various celebrities, public figures, and entertainers, but the British Royal Family was hard to miss in the A-list crowd.
A day after the adrenaline-filled game, the NFL's UK account shared a picture of the royal pair on Twitter in which Prince Charles' youngest son and his cousin were seen in their private box.
The Duke of Sussex went incognito in a black blazer over a white shirt and jeans while the Duchess of York's daughter concealed her presence with a blue baseball cap and light-washed denim trousers.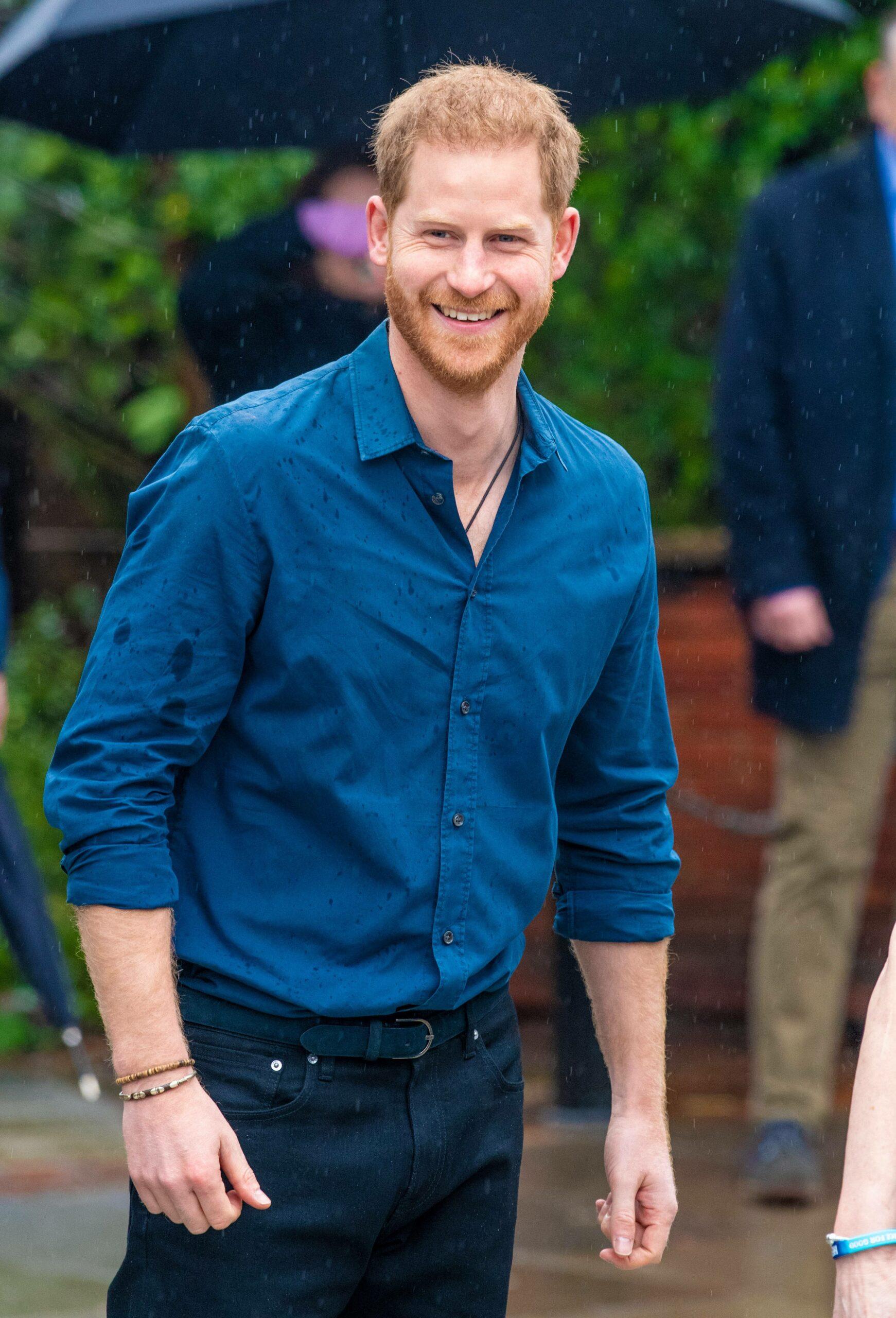 It appeared the cousins wanted some alone time as their spouses, the Duchess of Sussex and Jack Brooksbank, were not in attendance.
Naturally, the royals attending the Super Bowl LVI was a big deal as the post amassed over 3,000 likes and 600 retweets since it was shared in the early hours of Monday, February 14's morning.
This occasion marked a touching reunion for the cousins as Prince Harry and his wife officially stepped down as Senior royals two years ago.
As shared by ET, the Duke and Duchess of Sussex, the proud parents of two beautiful children, Archie and Lilibet, relocated to Los Angeles in 2020.
However, it hasn't been confirmed if Princess Eugenie visited Los Angeles to see her cousin or watch the Super Bowl LVI. Perhaps the mother-of-one chose to kill two birds with one stone by doing both.
Regardless of her intentions, the royal's visit came days after the 31-year-old celebrated her son August's first birthday on February 9.
Prince Harry and Princess Eugenie in the house at #SBLVI pic.twitter.com/uKyIdqIFmE

— NFL UK (@NFLUK) February 14, 2022
The proud mother paid tribute to her son with a sweet post on Instagram in honor of the memorable event.
The activist shared a rare family picture featuring herself, her husband, and her son surrounded by mountains and snow as far as the eye could see. This picturesque image had an affectionate caption that read:
"Happy 1st Birthday to our little hero Augie," Eugenie, 31, wrote. "You are such a special soul that brightens every room with your smile and wave. You have made us so very proud. We love you! 💙💙💙"
Sarah, Duchess of York, Came To Her Nephew's Defense When Questioned About His Marriage
Last December, The Blast reported that Princess Eugenie's mother, Sarah Ferguson, shut down those criticizing her nephew's marriage to Markle. 
Prince Harry's aunt was no stranger to the public's judging eyes as the royal experienced various difficulties following her divorce from Prince Andrew.
Surprisingly, these stormy times weren't enough to ruin the "Her Heart for a Compass" author's relationship with her ex-husband or the royal family.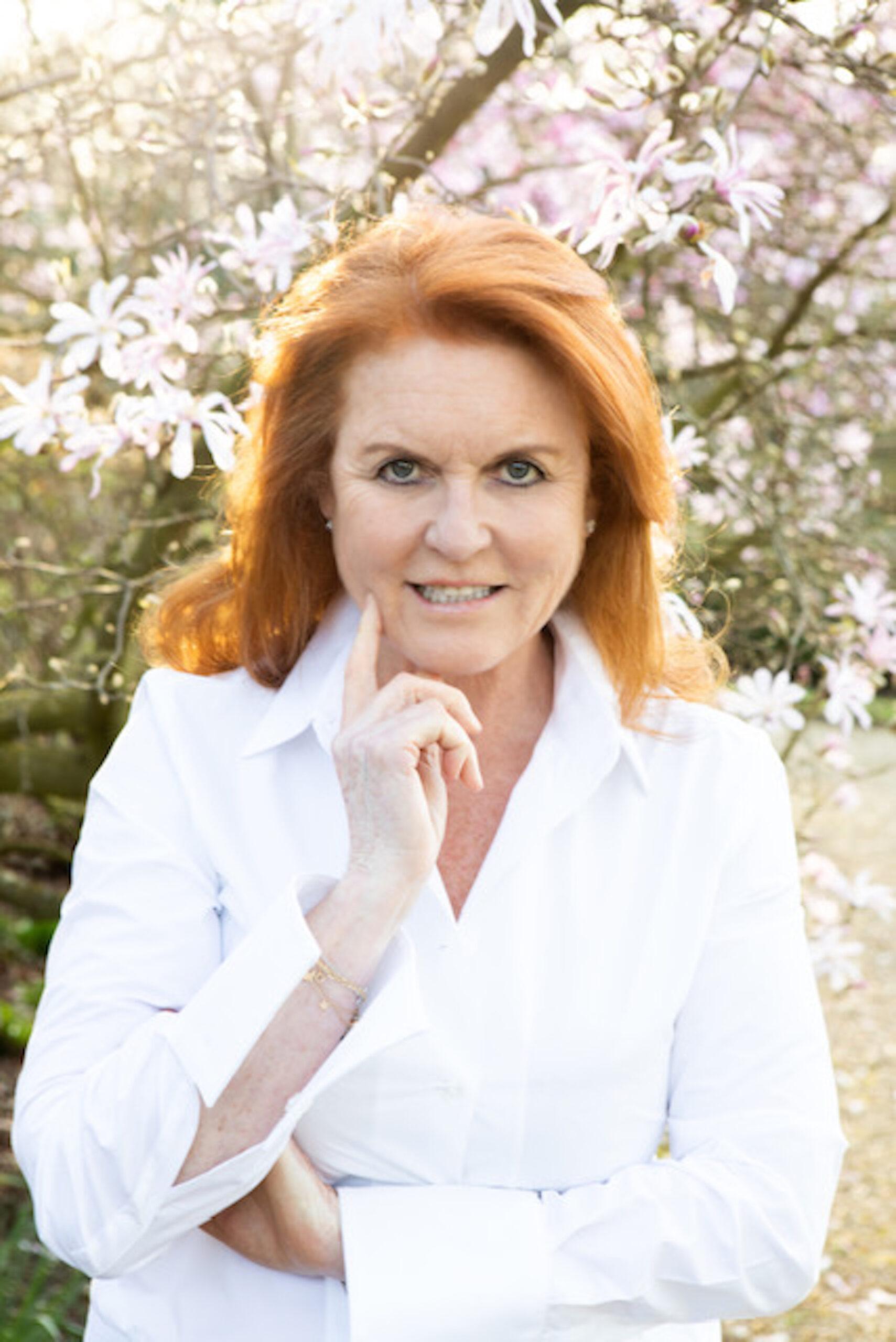 During an Italian TV show appearance, the mother-of-four proved that her loyalty to the royals hadn't changed as she proudly declared her love for the Duke and Duchess of Sussex.
When asked about the couple's relationship, Ferguson revealed that she was happy for the pair, a sentiment the media personality believed the late Princess Diana would also share. In her words:
"The most important thing—and I know Diana, if she were here, would say that— is they are happy, and she makes him happy."
In addition, the doting aunt stated that her heart was overwhelmed with joy, knowing that Queen Elizabeth's grandson was no longer the sad little boy who cried at his mother's funeral. 
As previously shared by The Blast, the father-of-two and his wife were famous for their charitable nature, which wasn't restricted to the British.
Last month, the dynamic duo celebrated Martin Luther King Jr. Day by providing food for the organizers, staff, and volunteers at the King Center's community service project.
The royal pair gave back to the Atlanta community by hiring Paige's Pastries & Bistro and Parlay Savory Saloon, local Black-owned food trucks for the iconic event.