Host John Oliver is about to be back on the air!
The star of HBO's "Last Week Tonight" is returning for another season on Sunday, February 20, but it seems that the former "The Daily Show" correspondent couldn't wait to comment on the recent Joe Rogan controversy.
John Oliver Criticizes Joe Rogan: 'Your Intention Doesn't Fundamentally Matter'
In an interview with the HuffPost, "People like Rogan will say they didn't intend to misinform, but if you did misinform people, your intention doesn't fundamentally matter that much since the consequence is the same."
"I think there is also an issue regarding people on podcasts or TV just confidentially pontificating about something they haven't really done the research on," he continued.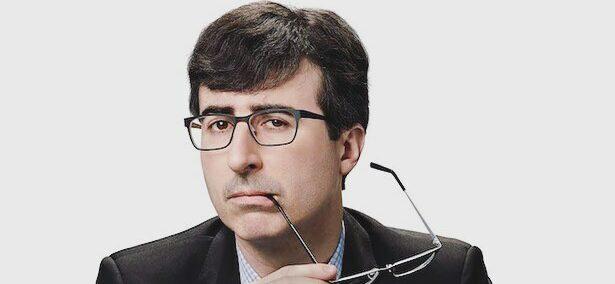 But when he was asked if he wanted to create his own Spotify podcast to counter Rogan's misinformation, Oliver responded in only two words: "F— no."
"Would you like to talk with [Canadian professor and anti-trans activist] Jordan Peterson every month with a laptop next to you?" Oliver asked. "No. I'm good, actually."
John Oliver Battles Misinformation In 'Last Week Tonight' Segment
The HBO host has actually already tackled misinformation once before in an October 2021 segment of "Last Week Tonight." During the episode, John Oliver discusses how misinformation spreads among immigrant diaspora communities and how little some platforms have done to stop it. The full video of the segment can be viewed above.
"It's so funny that the same parents who told us to 'be careful online' are now getting absolutely destroyed by it," one user commented.
"Instead of desperately trying to control all of the information, and misinformation, maybe we should be focusing on teaching people how to think critically, and what strong and reliable sources look like, and ways to research topics by looking at multiple sides of the issues, and to not be so threatened by different points of view," another offered. "A lot could be said for teaching people to actually open up an article and at least skim over it to get a real feel for the content instead of just reading a misleading headline and taking it as gospel."
Joe Rogan Returns To The Stage: 'I Talk S— For A Living'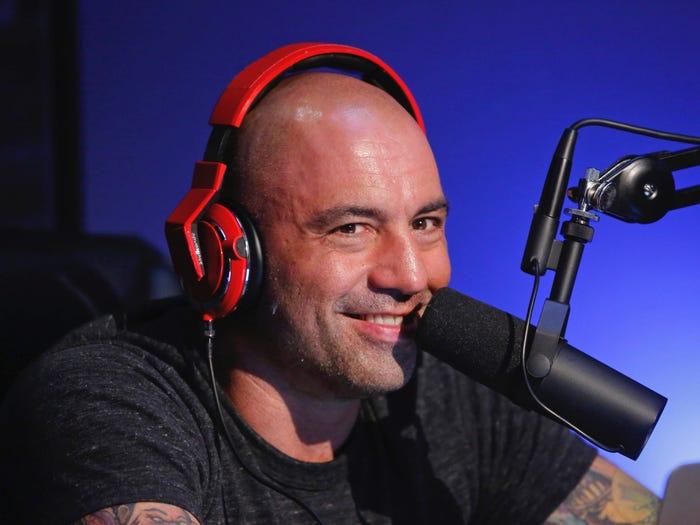 As The Blast previously reported, Rogan returned to performing stand-up in Austin, Texas last week. While he was on stage, he responded to the many controversies resulting from his Spotify podcast, "The Joe Rogan Experience." His show is the most-watched podcast on the streaming service in both the United States and the United Kingdom.
"I talk s— for a living… that's why this is so baffling to me," Rogan explained. "If you're taking vaccine advice from me, is that really my fault?"
"What dumb s— were you about to do when my stupid idea sounded better?" he asked. "'You know that dude who made people eat animal d—-s on TV? How does he feel about medicine?' If you want my advice, don't take my advice."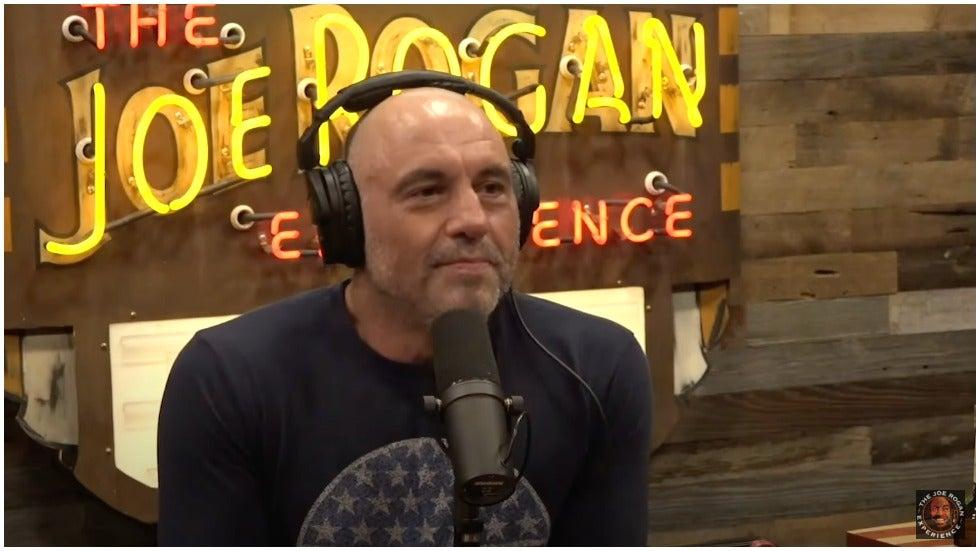 Rogan also said he was turning down the $100 million dollar deal offered by right-wing platform Rumble. "No, Spotify has hung in with me, inexplicably," he said. "Let's see what happens."
When asked what made him most nervous, Rogan replied, "Being a bad person. For real. I try to do my best."
Rogan Also Apologizes For Using The 'N-Word' In His Podcasts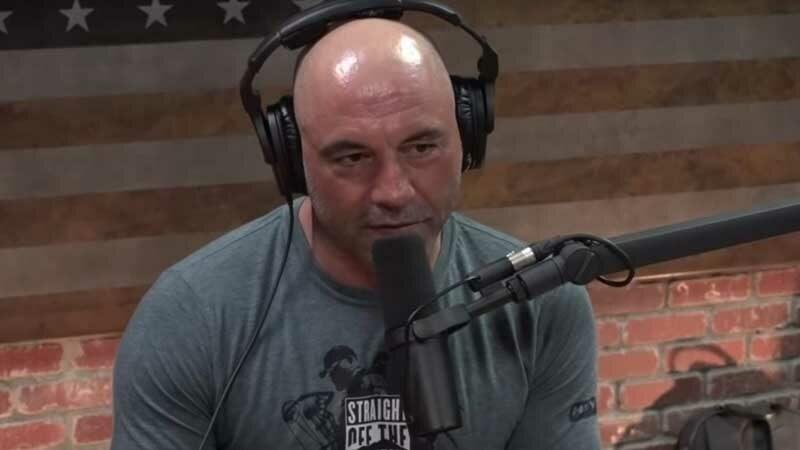 After artist India Arie said she was pulling her music due to Rogan's comments on race, clips and video montages of Rogan saying the "N-word" began to go viral online.
"I used to say it if [I was talking about] a Richard Pryor bit or something, I would say it in context," Rogan said. "Somebody made a compilation of every time I said that word over 14 years and they put it on YouTube, and it turned out that was racist as f—. Even to me! I'm me and I'm watching it saying, 'Stop saying it!' I put my cursor over the video and I'm like, 'Four more minutes?!'"
"I haven't used that word in years," he added. "But it's kind of weird people will get really mad if you use that weird and tweet about it on a phone that's made by slaves."
Last week, Rogan released a new episode of his podcast on Spotify, mentioning that it was a "relief" that the video was now out in the open.
"In a lot of ways, this is a relief," Rogan said. "That video had always been out there. This is a political hit job. They're taking all this stuff I've ever said that's wrong and smushing it all together. It's good because it makes me address some stuff that I really wish wasn't out there."