Last week, Whoopi Goldberg caused a major stir online when she said that the Holocaust "isn't about race" when discussing the banning of "Maus" in schools.
Although Whoopi apologized for her comments – twice – ABC President Kim Goodwin still suspended her from "The View" for two weeks to give her time to "reflect" on her comments. Although Whoopi and her cohorts are apparently "livid" with her suspension, there is new backlash surfacing against Whoopi online.
Old 'Jewish-American' Fried Chicken Recipe Goes Viral Online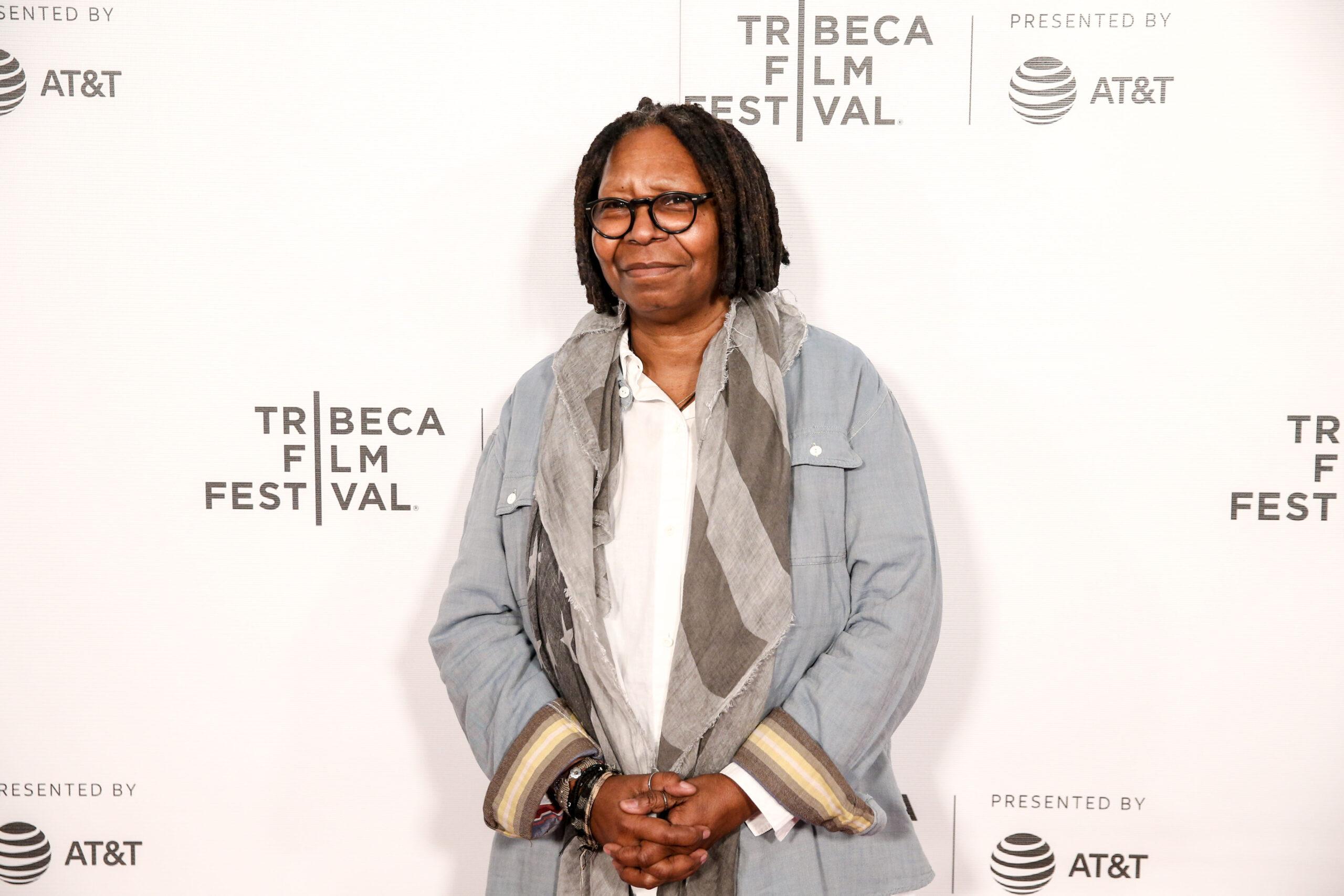 Whoopi has jumped out of the frying pan and into the fire! In 1993, she wrote a recipe for the 1993 charity cookbook "Cooking in the Litchfield Hills."
As the Daily Mail first reported, Goldberg (born Caryn Johnson) submitted a recipe for "Jewish-American Princess Fried Chicken." The New York Post obtained a copy of the cookbook, which, according to them, contains some "unfortunate humor."
Take a look at these cringe-worthy instructions:
Send chauffeur to your favorite butcher shop for the chicken (save the brown paper bag).

Have your cook 1) Melt equal parts oil and butter 3/4 deep in skillet over moderate heat.

2) Put flour, seasoned with remaining ingredients, into brown paper bag.

3) Rinse chicken parts and place in bag.

Then you tightly close top of bag (watch your nails) and shake 10 times.

Hand bag to Cook, go dress for dinner.

While you dress, have Cook preheat oven to 350 degrees and brown chicken slowly in skillet. When evenly browned, have Cook place chicken in dish in oven.

Have Cook prepare rest of meal while you touch up your makeup.

In about half an hour, voila! Dinner is served! You must be exhausted.
Whoopi Goldberg's Offensive Recipe Draws Criticism From The Anti-Defamation League – Both Then And Now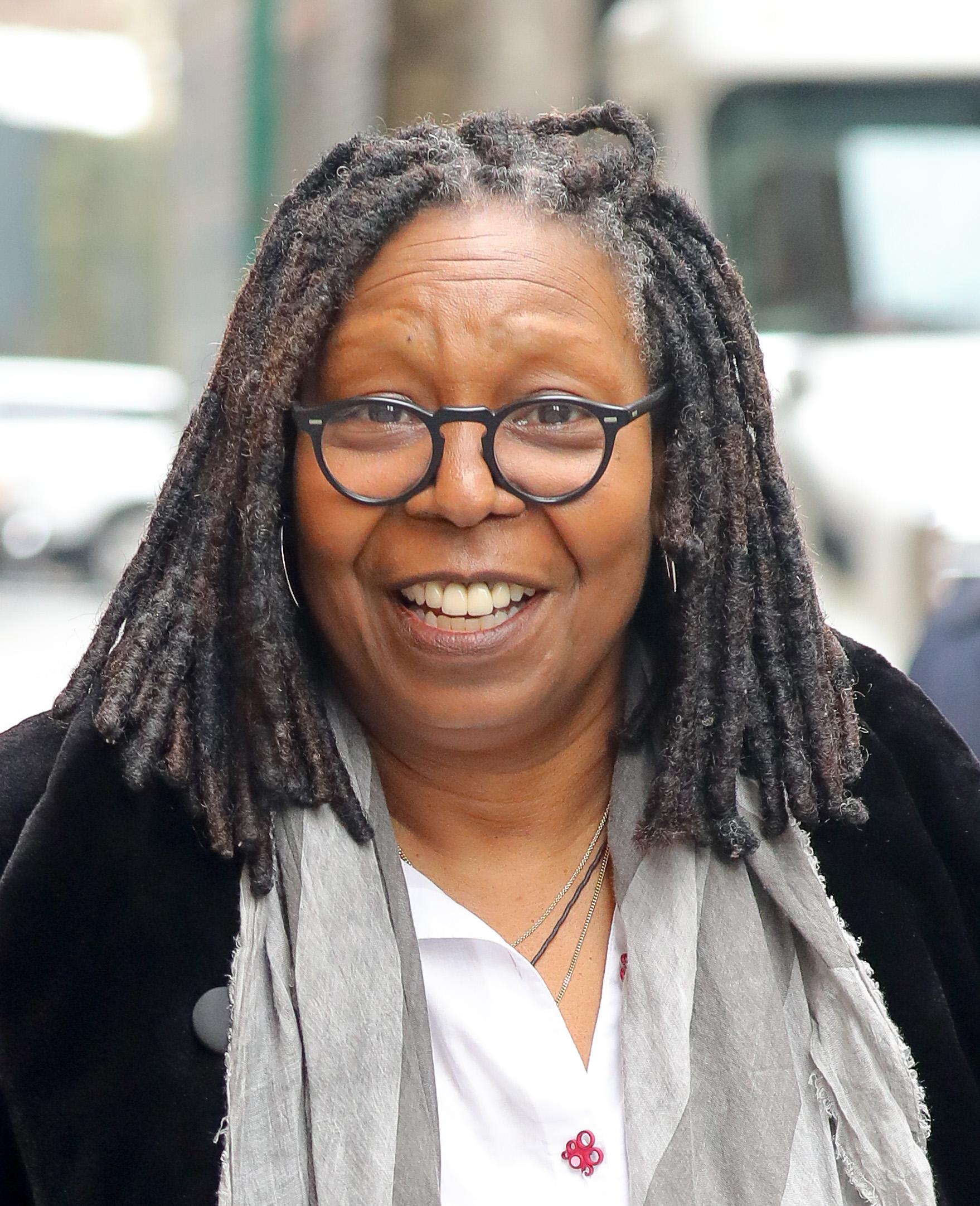 As the Daily Mail reported, at the time of the cookbook's release, the Anti-Defamation League (ADL) took serious issue with the recipe, calling it "insulting" and "anti-Semitic."
"It's a lousy recipe with insensitive and anti-Semitic ingredients," they said. "Whoopi should know better."
At the time, Whoopi defended herself by claiming to have Jewish ancestry. Her agent, Brad Cafarelli said at the time that "Maybe (the critics) are now aware that Whoopi is Jewish, so she is certainly not anti-Semitic."
In 1997, Goldberg had explained in an interview with Playbill that she took her stage name Goldberg from a "Jewish ancestor." However, Whoopi herself said at the time that she does not personally subscribe to the Jewish faith because she does not "believe in man-made religions."
"My family is Jewish, Buddhist, Baptist, and Catholic… none of which I subscribe to, by the way, as I don't believe in man-made religions," she said at the time.
ADL's Jonathan Greenblatt Accepts Whoopi Goldberg's Apology
No @WhoopiGoldberg, the #Holocaust was about the Nazi's systematic annihilation of the Jewish people – who they deemed to be an inferior race. They dehumanized them and used this racist propaganda to justify slaughtering 6 million Jews. Holocaust distortion is dangerous. #ENOUGH https://t.co/koS1kuspqV

— Jonathan Greenblatt (@JGreenblattADL) January 31, 2022
The night that Whoopi Goldberg was suspended, Anti-Defamation League CEO Jonathan Greenblatt appeared on CNN to talk about the recent controversy after he had called Whoopi out on Twitter.
Greenblatt told CNN news anchor Don Lemon that he hoped Whoopi would use her suspension "for a process of introspection and learning."
"We sometimes have people in public places who can say clumsy things about race or faith or gender," he said.
"I don't believe in cancel culture," he continued. "I like the phrase that my friend Nick Cannon uses: 'We need counsel culture.' We shouldn't cancel Whoopi because she made a mistake."
"I heard Whoopi say that she's committed to doing better," he continued. "I accept that apology with the sincerity with which she delivered it."
Whoopi Goldberg Credits Jonathan Greenblatt In Her Apology
— Whoopi Goldberg (@WhoopiGoldberg) February 1, 2022
"On today's show, I said the Holocaust 'is not about race, but about man's inhumanity to man,'" she began in a long Twitter message. "I should've said it is about both."
"As Jonathan Greenblatt from the Anti-Defamation League shared, 'The Holocaust was about the Nazi's systematic annihilation of the Jewish people – who they deemed to be an inferior race.' I stand corrected."
"The Jewish people around the world have always had my support and that will never waiver," she continued. "I'm sorry for the hurt I have caused."
"Written with my sincerest apologies, Whoopi Goldberg," she concluded.