Joe Rogan is a UFC commentator, comedian, and host of the popular podcast, "The Joe Rogan Experience."
He's not a stranger to the public eye. These days, given his Covid-19 controversial opinions, he has been in the media many times than it's possible.
In August 2021, he suggested that young people on his podcast didn't need the vaccination. This caused a backlash where government officials called him out.
View this post on Instagram
More recently, he jumped smack into another controversy where Aaron Rodgers revealed that he consulted Rogan on treating covid after contracting the virus.
Even though his persona gets covered in public, not much is known about his personal life–especially when it comes to his marital life. For his part, Rogan rarely talks about his family or posts about his life. However, he's always been vocal in his stance about marriage. In an episode of his podcast, he compared marriage to a Russian Roulette, owing to the rates of divorce, and implored, "I'm married, I'm happy, don't do it."
Who Is Joe Rogan's Wife?
Rogan got married to Jessica in 2009. She schooled at the University of California, where she graduated with a bachelor's degree in Arts and Technical Theater.
She later attended the University of Arizona, where she bagged her second degree in Psychology and Molecular and Cellular Biology. She's presently working for Robert Half Technology.
Before this, she was a model for a Korean agency called Wholesome, and over the years, she has worked for several other brands and appeared in many campaigns and brand endorsements.
Because her dream was always to be on-screen, she has worked to the point where she has established herself as a TV producer; her production talents have lent themselves to many of her husband's projects, shows, and podcasts. Together they form quite the team.
Contrary to public opinion, she's not the daughter of the late comedian Robert Schimmel.
Previously, she was linked with Kevin Conner of the R&B group, "H-Town." They both shared a child, Kayla Rose. However, Jessica raised her as a single mother.
How Did They Meet?
Rogan met Jessica in 2001 when the former model was working as a cocktail waitress in Los Angeles. They started dating and got married eight years after.
"I had to [tie the knot]," Rogan admitted in a 2019 interview with the Palm Beach Post. "Not really had to, but you know, she made a baby. (It's) like, 'God, all right, I'll sign a silly legal contract.' What she did was way more of a commitment."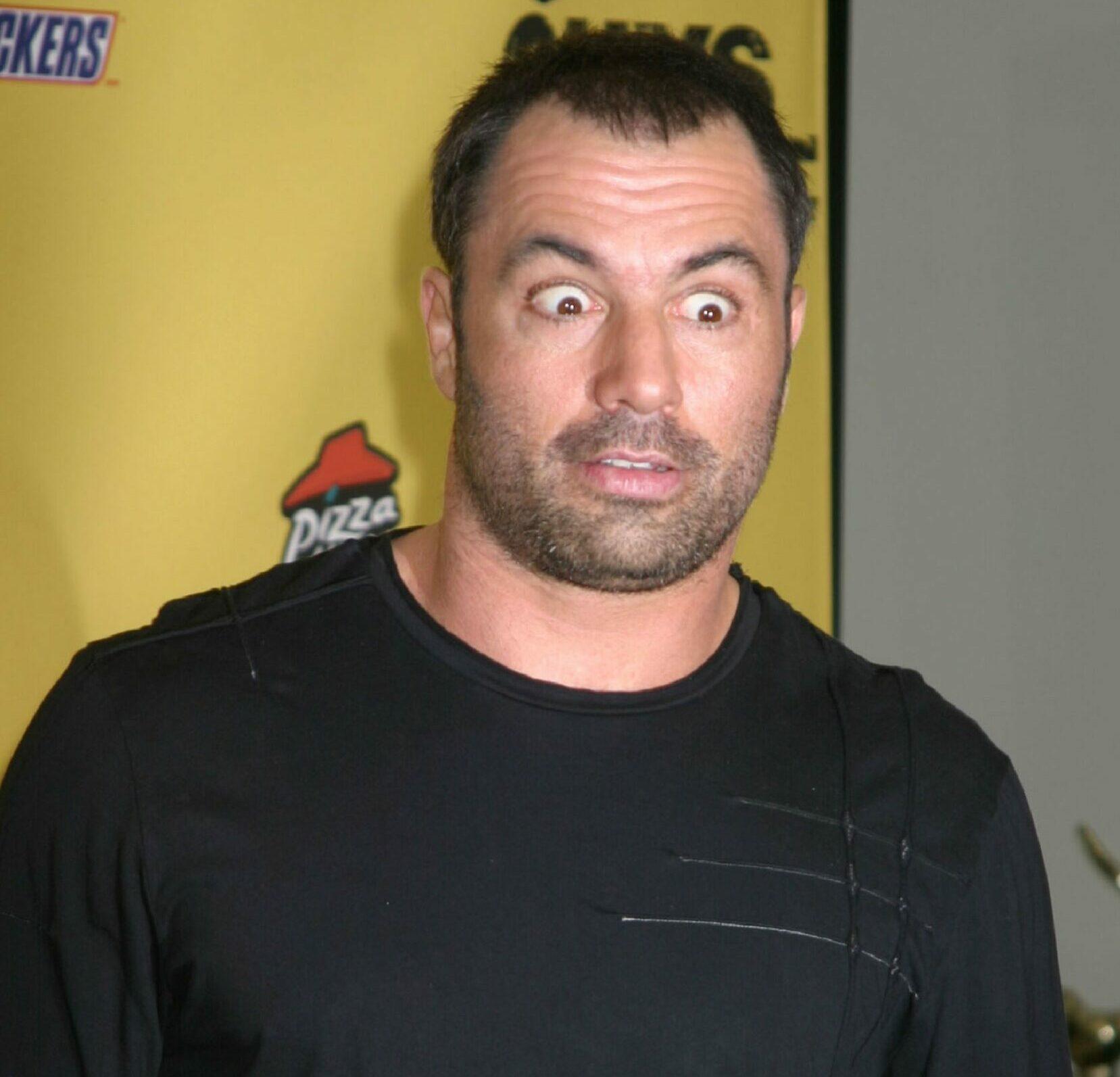 The family formerly lived in Bell Canyon, California. However, they currently reside in Austin, Texas, where Rogan relocated his podcast studio in the summer of 2020. "I just want to go somewhere in the center of the country," he hinted on his podcast of the move. "Somewhere, it's easier to travel to both places, and somewhere we have a little bit more freedom."
Jessica and Joe share two children (Lola Rogan and Rosy Rogan) and one from Jessica's former marriage (Kayja Nichole). Jessica raised her daughter alone until her marriage to Joe in 2001, where he legally adopted her daughter.
Jessica welcomed her first child with Joe while still dating in 2008. A year after they got married, they welcomed their second daughter too.
Despite being married to a celebrity, Jessica has made passive and active efforts to be shielded from the public. Her Instagram account was also locked.
Who Did Rogan Date Before Jessica?
Rogan used to date "Survivor" star Jerri Manthey before the pair both got their big breaks. Manthey has appeared on all seasons of Survivor, including "Survivor: The Australian Outback," "Heroes vs. Villains," and "All-Stars."
Although It's unsure how they met, cheating was the glaring reason they didn't work out. While appearing on "The Howard Stern" Show, Rogan opened up about cheating on Mathey. "We used to have huge fights. We used to have the worst fights cause I wanted to have sex with other chicks," he said. "I did a bad thing. I learned my lesson; a couple of times. Look, I hooked her up with one of my friends."
He also mentioned that he would never get married, claiming he was against the institution. "Marriage is dumb," he told The Rolling Stone.
His Secret To A Long-Lasting Marriage
Despite his previous opinions, there's no doubt that the pair have managed to make their marriage last longer than the average Hollywood relationship.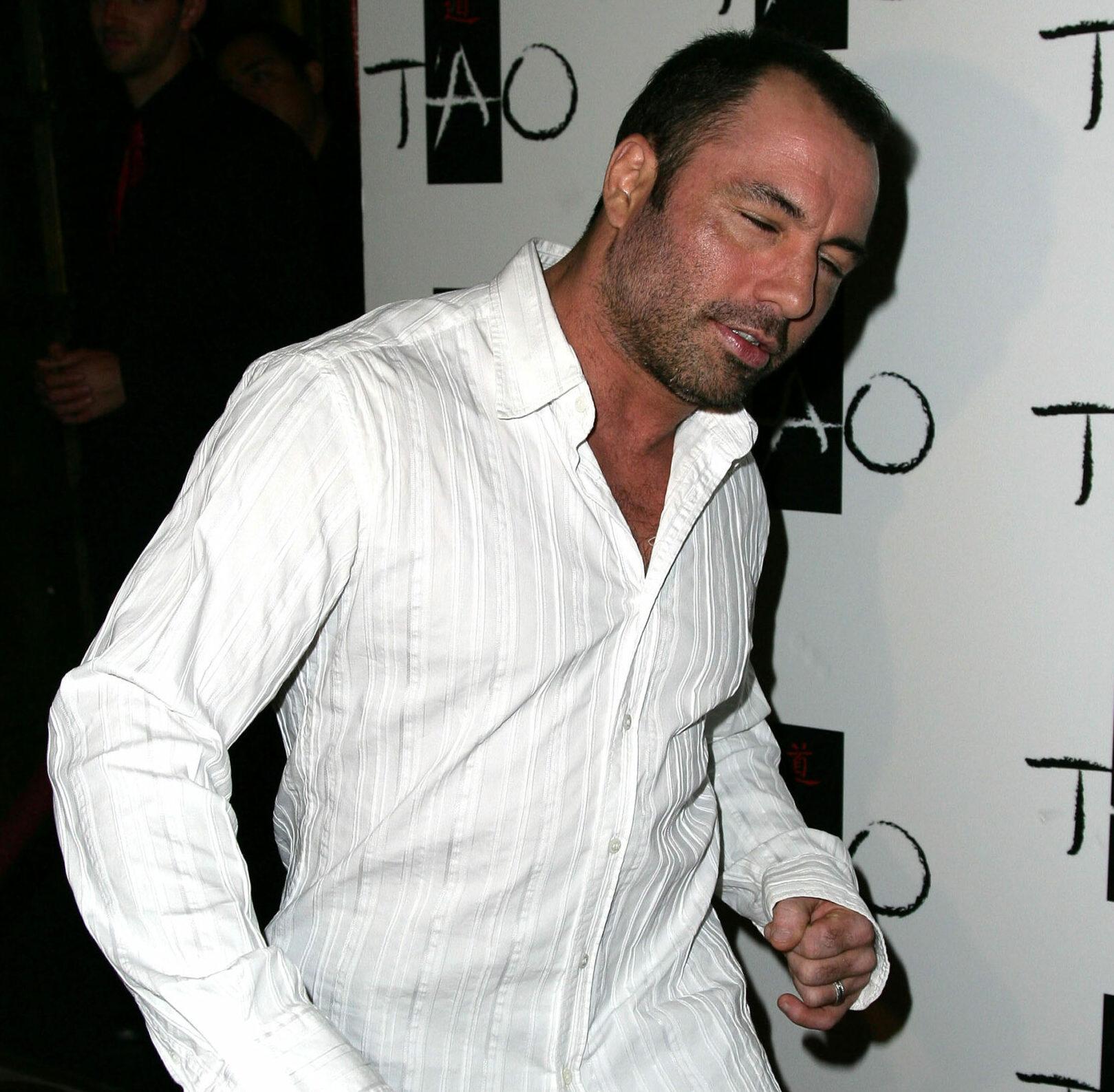 According to Rogan, one of the reasons for the success of their marriage was that there was freedom for him to do whatever he wanted. "She lets me do whatever I do. That's how we get along well. She doesn't f*** with me."
However, if their marriage were to end, they had put plans in place to deal with it. Rogan once shared that they had an agreement in place. "A prenup? Of course. I'm ridiculous and dumb, but I'm not stupid."