The family of late Moses J. Moseley is clearing the air about the circumstances surrounding his tragic death. "The Walking Dead" star suddenly passed away at 31 after his body was found in a car.
Moses J. Moseley Dead At 31
As The Blast previously reported, Moseley was declared dead last week on January 26, after authorities discovered his body in the Hudson Bridge area of Stockbridge, GA, which covers a freeway.
Moseley, who was most famous for his role as Mike — one of Michonne's zombies in "The Walking Dead"— had gone missing on the Sunday of the previous week when he went radio silent. After not hearing from him for a couple of days, they filed a missing person's report with the authorities on Wednesday.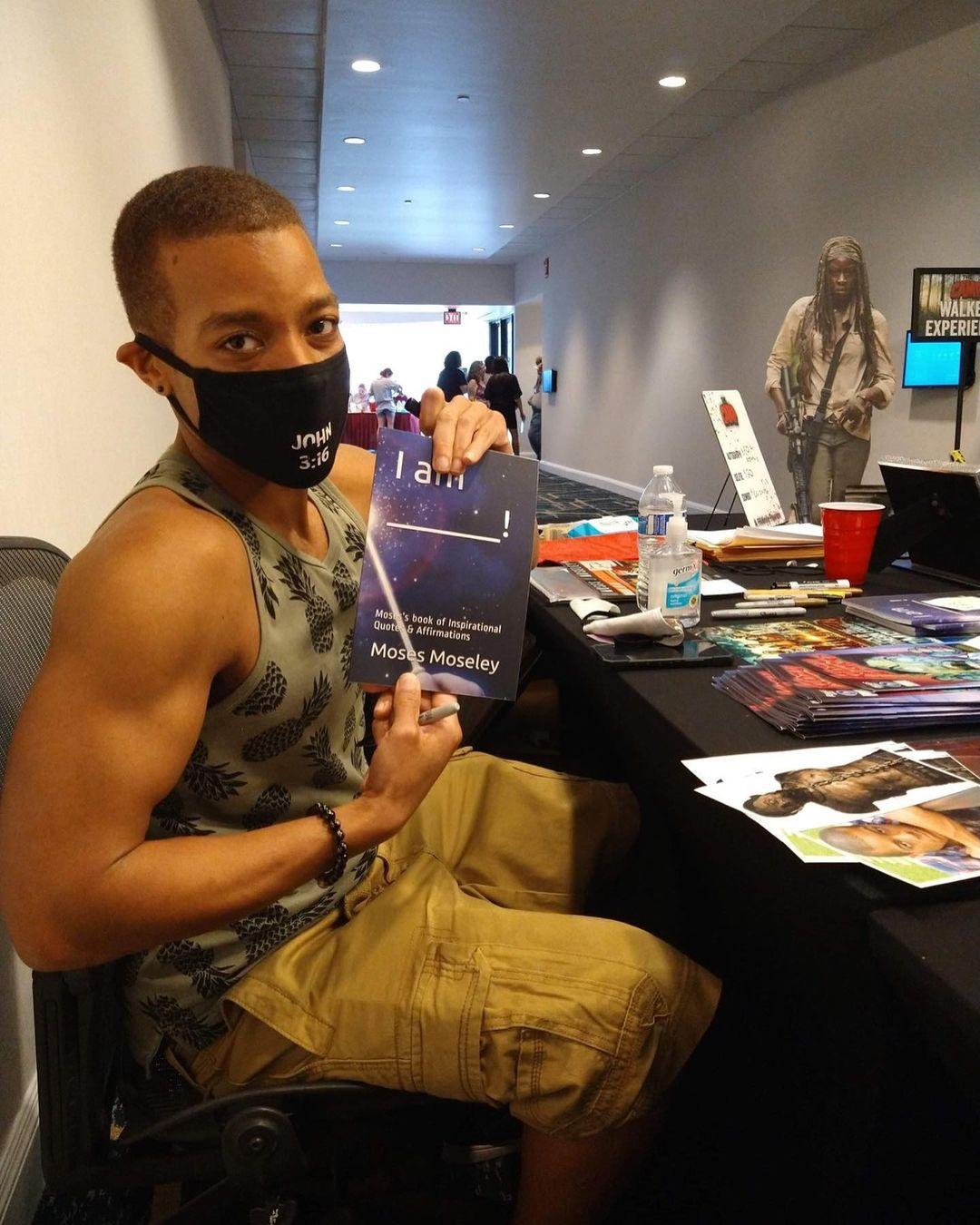 The worried family also reached out to OnStar to help track their son's location, and shortly after, a vehicle was traced, and in it lay Moseley's body. The 31-year-old actor died of a gunshot wound per a family member.
Investigations have since begun to find out who pulled the trigger and if there was any foul play involved. However, authorities were looking at it as a possible suicide when the news broke. Aside from starring in "The Walking Dead," Moseley had roles in "Joyful Noise," "Watchmen," "The Internship," "Queen of the South."
Family Says Moseley Was Murdered
While investigations are still ongoing concerning Moseley's death, his family is clamping down on the suicide narrative being propagated by the media. In a recent interview with TMZ, the late actor's sister Teera Kimbo says his family doesn't believe it was suicide.
View this post on Instagram

She revealed that those close to Moseley knew how much he loved and enjoyed life, so it's impossible he took his own life. Kimbo shared that the late star had even booked a taping for the Monday before he was found as he was loving the direction his acting career was going.
She noted that Moseley had big things planned for the future, so it's unlikely he would sabotage it all. Instead, his family believes the actor was kidnapped and killed three days later.
Kimbo elaborated, saying Moseley was found in his car with a gunshot wound in the face while the doors were locked, the gun placed on his laps. The star's sister shared details from the ongoing investigation, saying the weapon found at the scene belonged to her.
She, however, clarified, saying she and Moseley often visited the gun range, and each had licenses to carry. Authorities haven't responded to the family's claims as of this writing.
Tributes Pour In For The Late Actor
Our thoughts and prayers are with our #TWDFamily member Moses J. Moseley. pic.twitter.com/ahCrRNA652

— The Walking Dead on AMC (@WalkingDead_AMC) February 1, 2022
Since the news of his heartbreaking demise, tributes have poured in from social media. Moseley's manager released a statement praising his legacy and his effect on everyone around him.
"Everyone loved Moses. He never met a stranger. He loved his fans as much as his family and friends. He was always excited to get auditions and work. He was a great friend for 10 years or more," Tabatha Minchew shared.
Minchew recalled how Moseley was the kind of person she could ring up in the night if she were going through something difficult. Finally, she concluded, noting he would be missed deeply by everyone.
Jeremy Palko, Moseley's "The Walking Dead" co-star, took to social media to share a heartwarming photo alongside a message that read, "Heartbroken to hear of the passing of @MosesMoseley. Just an absolute kind and wonderful human being. You will be missed my friend. #TWDFamily."
Another TWD star Carrie Genzel revealed she was "absolutely devasted" to hear about Moseley's loss and described him as a "bright star with the biggest heart." She labeled his demise a huge loss for the #TWD family and urged her followers to report to the authorities if they had any information about his death.
The official page of the AMC series paid tribute to Moseley, extending their thoughts and prayers to his family. Many fans also shared numerous tear-jerking memories of the late actor from "The Walking Dead" conventions.