Lizzo has made rounds on TikTok recently, and it did not allude to her great songs or killer outfits. Instead, she could make insanely easy to understand and prepare vegan recipes.
Recreating restaurant recipes was a pastime during quarantine, and several people took it upon themselves to create copycat meals. And Lizzo was not excluded.
View this post on Instagram
She has tried the most popular food trends, and recently, she tested out a vegan McDonald's chicken recipe.
A basic McChicken from Mcdonald's is a pretty essential menu item, as it only requires a crispy chicken patty, iceberg lettuce, and mayonnaise. However, the singer made hers vegan-friendly and made a video explaining to her followers how to prepare one in a few simple steps.
Her Veganism History
The "Truth Hurts" singer initially announced via her TikTok in June 2020 that she was turning vegan. At the time, her TikTok following was about 8.8 million. After seven months and 12 million followers, Lizzo has shared her vegan recipes and meals.
She features replacement products for meat, eggs, and dairy from Good Catch, Califia Farms, Beyond Meat, and Eat Just in her videos.
She also posted videos of herself making meals such as vegan Brussels sprout nachos, vegan hash browns,
vegan meat-and-cheese-stuffed Jamaican patties and scrambled eggs and bacon.
The singer also extended support to local vegan restaurants. Her first video on TikTok was dedicated to a vegan hot honey sandwich and fries. She got this meal from Lettuce Feast, a vegan food truck located in Los Angeles. The video featured her joyfully gushing over and eating her vegan meal. She pointed out that the sandwich, which was a replacement for chicken with fried mushrooms, was adequately spiced and seasoned in between bites.
When she spoke about the fries, Lizzo compared them to "that one Dorito that's perfectly seasoned in the bag."
Silencing Body Shamers
The multiple-time Grammy awards winner was also known for sharing body positivity and shutting down body shamers.
Early last year, she posted a video of herself eating a vegan egg sandwich in her underwear. She also attached an audio clip of a woman who said, "I'm seeing way too many plus-sized vegans. Are y'all frying the lettuce?"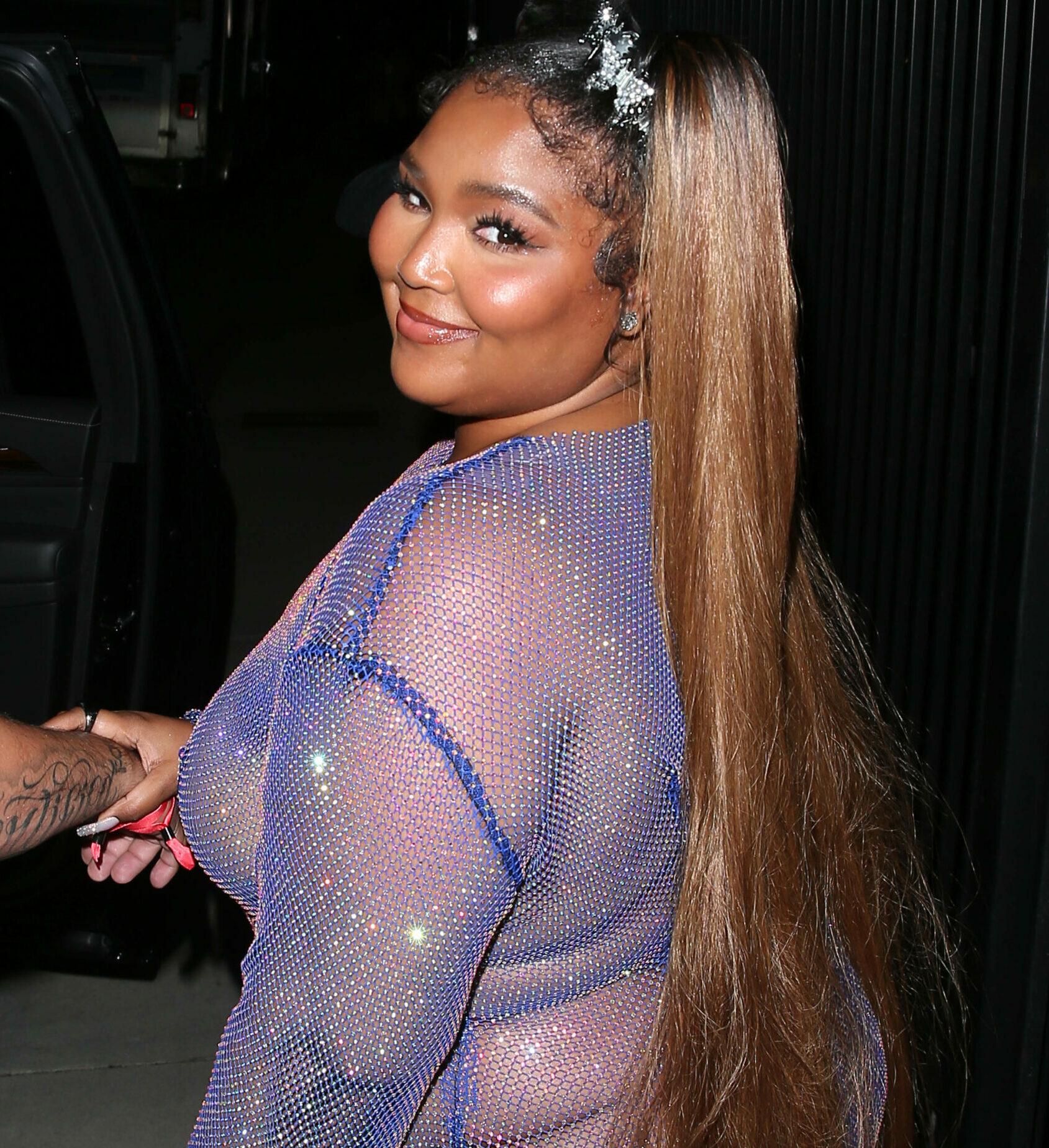 The singer clapped back vigorously and further added as the caption of her TikTok video, "Yes, actually I do. Shout out to all my fat vegans—we look as good as we feel. And to the haters, good luck chasing that narrow beauty standard."
In October 2020, Lizzo was featured on the cover of Vogue magazine. That was the first time a plus-sized, Black woman was represented on the cover of Vogue magazine.
"I am the first big Black woman on the cover of Vogue Magazine. The first Black anything feels overdue. But our time has come," she said at the time. "To all my Black girls, if someone like you has not done it yet—be the first."
What Comprises Of The McChicken Recipe?
In the video, she baked crispy vegan nuggets and sweet potato fries in her oven. After that, she toasted bread, which was assumed to be vegan-friendly.
The singer also showed a short video of some garlic powder and Red Hot seasoning blend, which she sprinkled on the nuggets and the fries, too.
This was before she put the nuggets and fries into the microwave to heat up.
Next, she greased one side of her toasted bread with vegan mayo. After the chicken was warm, she assembled the sandwich with two chicken nuggets to cover the bread, iceberg lettuce, and bam!
She dished up her toasted bread with sweet potato waffle fries lying on the side. "Vegan spicy McChicken idgaf that shit was hitting hoooooo," the video caption read.
This Is Not The First Vegan Recipes She Has Posted
After taking a glimpse through Lizzo's TikTok, admirers and fans alike will have a lot of vegan recipes to test.
Funny videos of the singer trying to test new recipes and become unashamedly authentic abound on her channel.
The singer introduced recipes like Cheezy 'Chicken' Arugula Vegan Pizza, Collard Inexperienced Vegan Turkey Wraps, and Brussels Sprout Vegan Nachos.
View this post on Instagram
She hacked and recreated the viral Feta Pasta. Since Feta was the main ingredient, vegans felt left out. However, Lizzo arrived and changed the status quo by utilizing chicken pea(fantastic protein) and creamy vegan goat cheese.
She also recreated her favorite hangover food. Because she wanted to commit fully to vegan life, she posted a TikTok where she made cheesy eggs.
The "Rumors" singer also introduced a plant-centered alternative. The food integrated black beans, egg substitute, corn, smoked paprika, vegan Carne Masada, spinach, garlic powder, and vegan pepper jack cheese — topped off with a side of vegan bacon.