Little Gracie is ten months old, and everyone is feeling cheerful for the little warrior, including her parents, Bindi Irwin and Chandler Powell.
About 11 hours ago, they made a collaborative post on Instagram to celebrate their daughter. The caption read, "Happy ten months to our beautiful angel," accompanied by a love emoji.
Bindi Irwin And Chandler Powell Celebrate Grace At 10 Months
In the first and second photos of the three slides, baby Grace played with bubbles and had her arms outstretched and tongue out, while in the third photo, she beamed at the camera.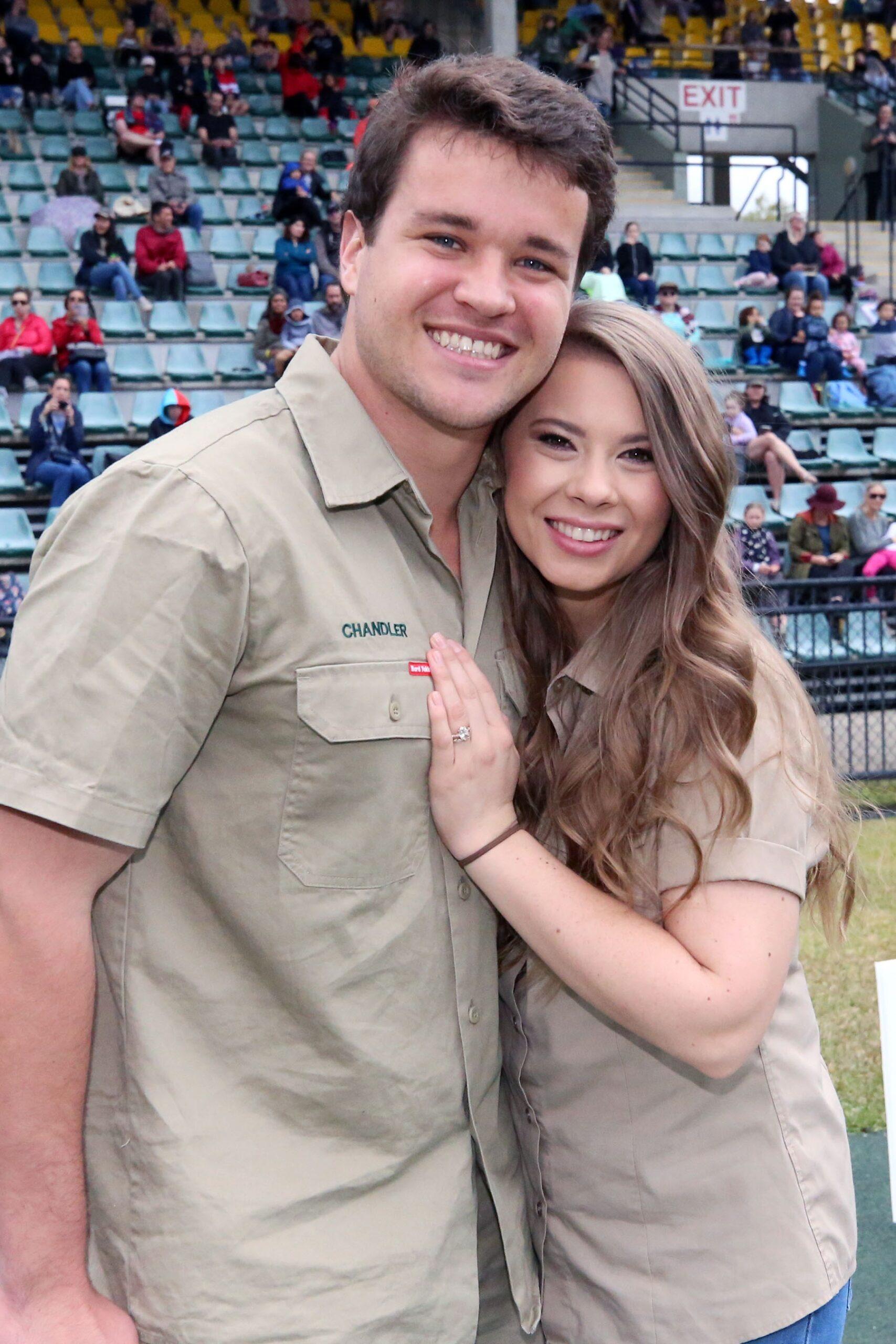 All the photos were of her sitting on a blanket in the meadow, with a tree in the background. She also had a patterned baby frock on and a light pink head tie with a bow. 
The adorable post got over 150,000 likes and 833 comments. A fan complimented the baby warrior on how photogenic she was, while others remarked on how cute, precious, and beautiful Grace was. 
Marking her 10th month on planet Earth with several Instagram photos wasn't the first time Grace's parents have shown her off on social media.
Last November, Bindi called Grace the best part of her life in a sweet post on Instagram to mark seven months of her existence. 
Also, during the celebration of Powell's 25th birthday, her parents posted a couple of videos on YouTube with her cute self featured in them. 
The Blast previously reported that Grace learned to play the guitar with her uncle Robert Irwin last September. We got all the juicy details as Bindi shared a video to showcase her daughter's budding talent.
Another post with the little warrior in it was on July 4, when her mom returned to social media and Powell posted an Instagram video of the family hanging out.
Despite a somewhat unhealthy relationship with her granddad, the 23-year-old mom doesn't fail to foster a strong and healthy bond with her lovely family of two.
View this post on Instagram
The Australian Zookeeper Honors Three Important People In Her Life With New Ink
Earlier this month, The Blast revealed that Bindi posted a photo of her new tattoos. She got the ink to pay homage to her late dad in honor of her husband and daughter. 
Her father, Steve Irwin, was popularly known as the Crocodile Hunter but died tragically in 2006. Her tattoo depicted a similar reptile, but an alligator inked onto her forearm and the words, "graceful warrior."
The actress got candid about the meaning of the tattoos and revealed that the first ink was for her daughter, her "graceful warrior," to share how totally in love she is with her cute little girl.
The words were written in her father's writing in honor of Steve, while the alligator, Daisy, signified the Irwin family of "Wildlife Warriors."  
The final tattoo was a circle of flowers drawn around her wedding ring finger. Bindi called it her "beautiful wedding ring in bloom" to express her eternal love to Powell.
She admitted that since she ended Grace's breastfeeding journey, she felt like now was the perfect time for the inspiring designs.
The "Dancing with The Stars" winner also felt like the artworks would daily validate her life's three most important things: family, purpose, and unconditional love.
Bindi Irwin
Is Grateful For Her Mom's presence In Her Life
View this post on Instagram
Bindi has never gotten tired of posting several adoring posts in honor of her mom, Terri Irwin. She shared one on January 15 where she called her mom "sweet mama."
The post was with a sweet photo of herself, her mom, and baby Grace. They were all sporting similar khaki blouses and enjoying each other's company. 
In the caption, the mother-of-one appreciated her mom for her advice, constant support, and presence in her life. She added that she loved her with all of her heart. 
The Blast reported that fans were moved by this post as they took to the comment section to complement the two moms. There were up to 600 comments and over 180,000 likes. An admirer wrote:
"It takes a great mom to raise a great daughter, and it takes a raising a great daughter, to get wonderfully perfect grandchildren, and oh how she deserves it."
In December, Bindi took a selfie of herself and Terri while on a night out to see "Matrix Resurrections." In May, she also paid tribute to her mom via Twitter on Mother's Day.
She described her as a "real-life Wonder Woman" and thanked her for teaching her the incredible power of a mother's love.