"Dancing With The Stars" pro dancer Artem Chigvintsev seems to be going through some unpredicted health concerns, which would prevent him from being a part of the 'DWTS' tour.
Chigvintsev took to Instagram to reveal his intentions to his fans in a worded post. He wrote:
"Hi DWTS family, my time on tour so far has been wonderful – unfortunately, I am having to step away from our tour for a while due to some unexpected health issues."
He added that his main aim was to get better as soon as possible to return to his cast and crew on tour. The post concluded with gratitude for his "DWTS" family's patience and understanding, with the hope of seeing them soon. 
Over 52,000 people liked the post. More than a thousand took to the comment section, including his DWTS family and fiancée Nikki Bella, to share healing messages and wish the choreographer well.
View this post on Instagram
Artem Chigvintsev's Ex-Partner Talks About Being Back On DWTS Tour
In December, Kaitlyn Bristowe, Chigvintsev's previous dance partner, expressed how right it felt to be back on the dance floor. She revealed this in a talk with ET at "The DWTS: Live! Tour," during which Chigvintsev was present.
It hadn't been a bed of roses for the dancer to get back out, but she still felt excited. Bristowe admitted that it wasn't like riding a bike, which she eventually learned.
When she initially joined the show, the female dancer said that she thought she'd be okay with winning the mirror ball and then store her dancing shoes away.
But after winning, Bristowe still wants to continue being a part of DWTS and is glad when she is called back to do the tour. 
As a competitive person, Chigvintsev's ex-partner was pretty expectant for the challenge of dancing with the last season's winners, Iman Shumpert and Daniella Karagach.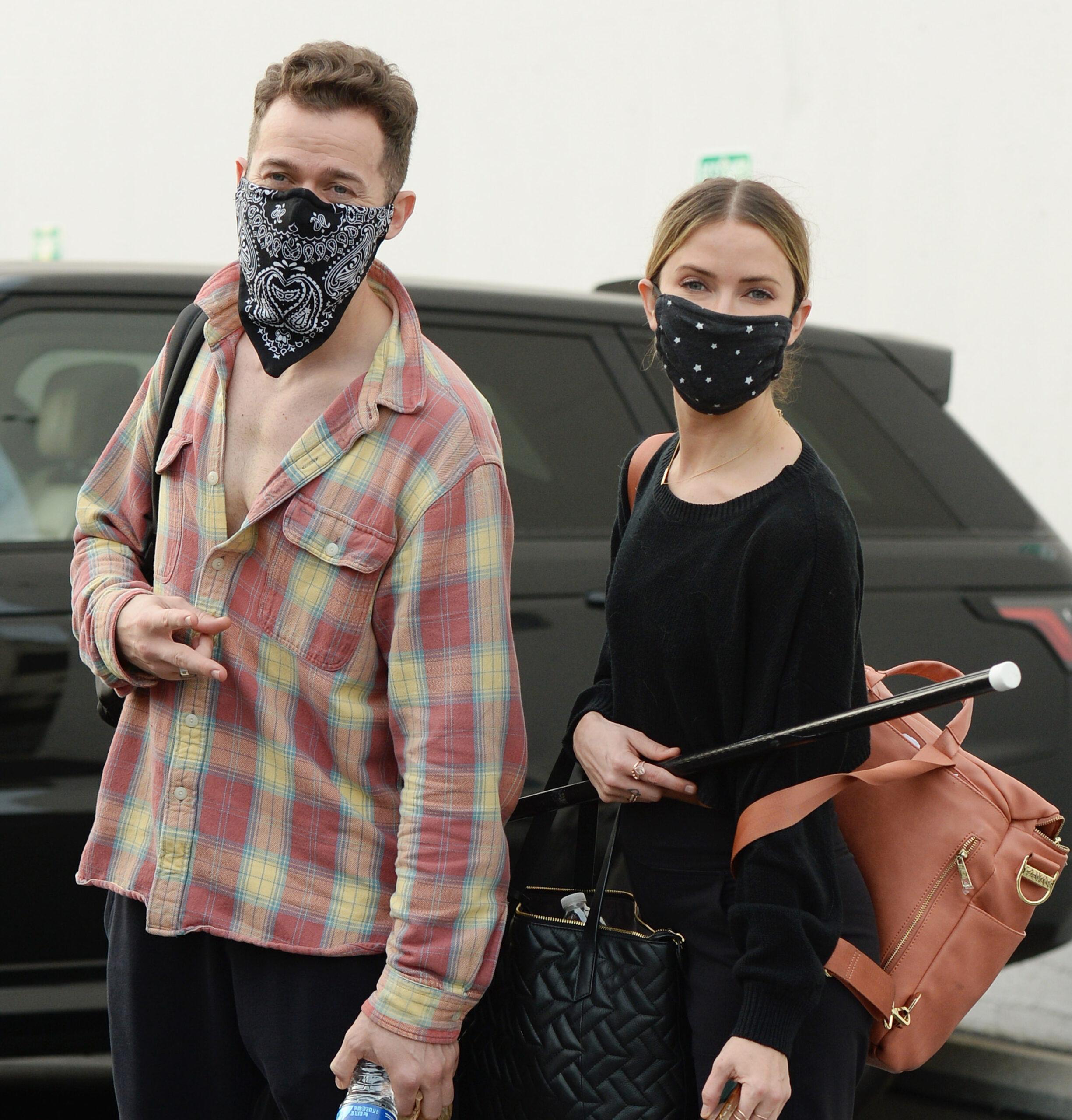 The Russian-American Choreographer's Fiancée Discloses Details About Their Relationship
In an episode of "The Bella's Podcast," Nikki Bella, Chigvintsev's fiancée, spoke about how hard it has been for the couple lately due to their long-distance relationship.
As The Blast reported, Nikki did an episode with her sister Brie Bella earlier in November, whereby she talked about her relationship with Chigvintsev.
She revealed that that time was the longest both of them had gone without seeing each other since the pandemic.
They both have pretty busy careers; she is a judge for "America's Got Talent: Extreme" and him working on "Dancing With The Stars."
The ex-wrestler also spoke on her efforts to co-parent their son Matteo while his father wasn't there. 
Nikki had to manage her anxiety in addition to feeling the pressure of handling her life, her son, the family, and their new house. This made her relationship with Chigvintsev a bit strained. 
She further claimed that being born in different countries had a negative effect on their relationship, as she is American while her fiancé is Russian-born. 
Even so, everything seems to be currently fine with the couple, which the 38-year-old admitted. They are both in a better place as they are "stronger than ever," all thanks to FaceTime and therapy.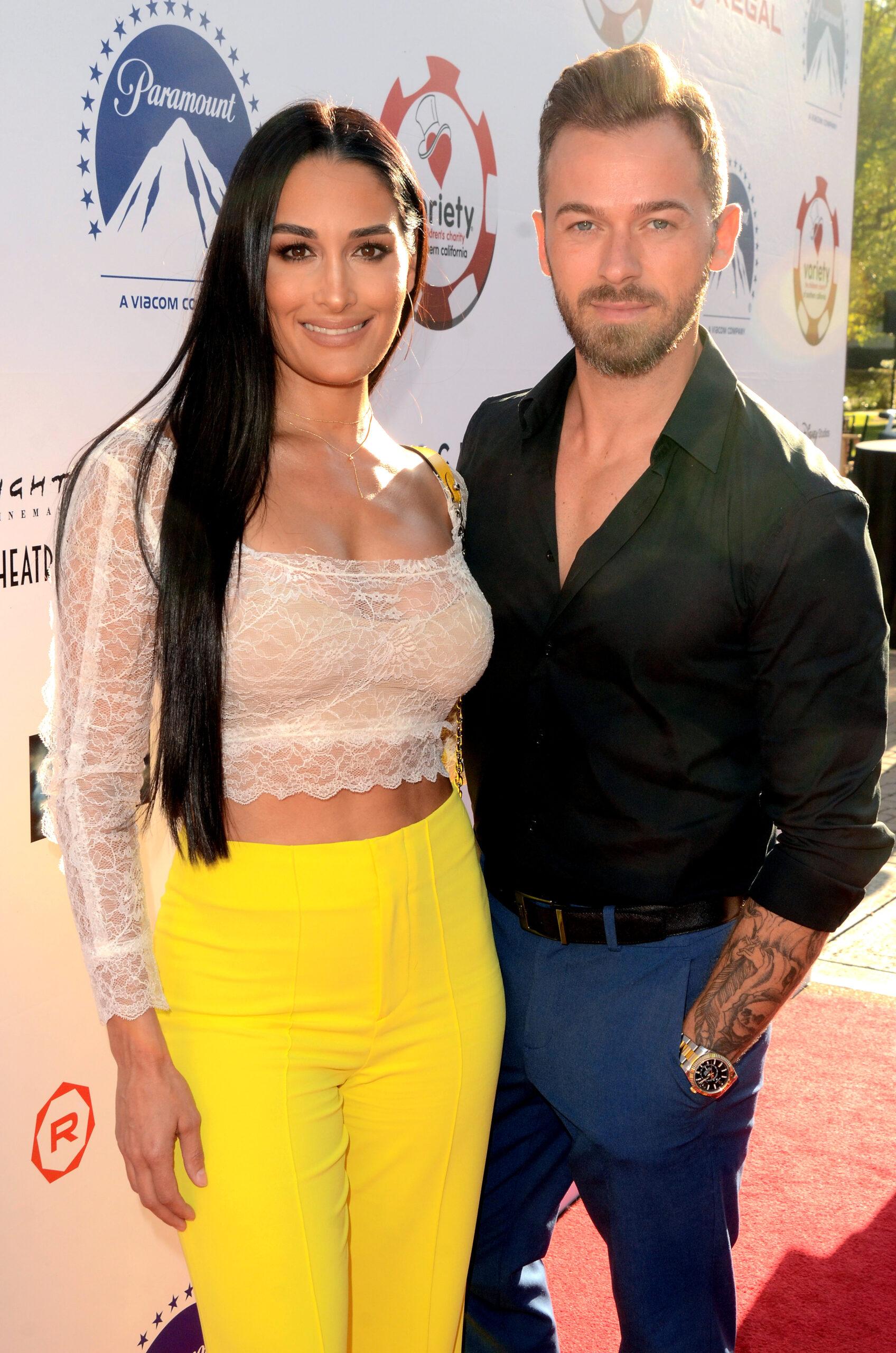 The Award-Winning Dancer's Wedding Doesn't Have A Date Yet
In a previous post by The Blast, Nikki and her twin sister had an interview with ET during which they talked about plans for their podcast and Nikki's wedding.
It's no news that the former athlete and Chigvintsev have been making plans for their wedding. Although, she revealed in the interview that the wedding date hadn't been decided yet.
In the beginning, the couple wanted the ceremony to take place on Thanksgiving, but unfortunately, the pandemic spoilt their plans. 
The wedding is currently on hold due to the distance of her fiancé's parent's location in Russia. Nikki wanted his parents to be present so they would have to wait till they could both leave Russia.
Despite the minor setbacks, their love for each other hasn't been quenched as the mother-of-one can't wait to walk down the aisle to Chigvintsev. 
Her precise words were, "I really do want to get married. I mean, selfishly, I just want to have that, like, one big day about me."
The podcaster added that not only can she not wait for the moment, but she also can't wait to wear her wedding dress.