Katy Perry celebrates Orlando Bloom's birthday on social media!
The "American Idol" judge, 37, went on Instagram today to wish her fiancé Orlando Bloom the sweetest happy birthday, along with several gushing photos of the couple for everyone to see.
So In Love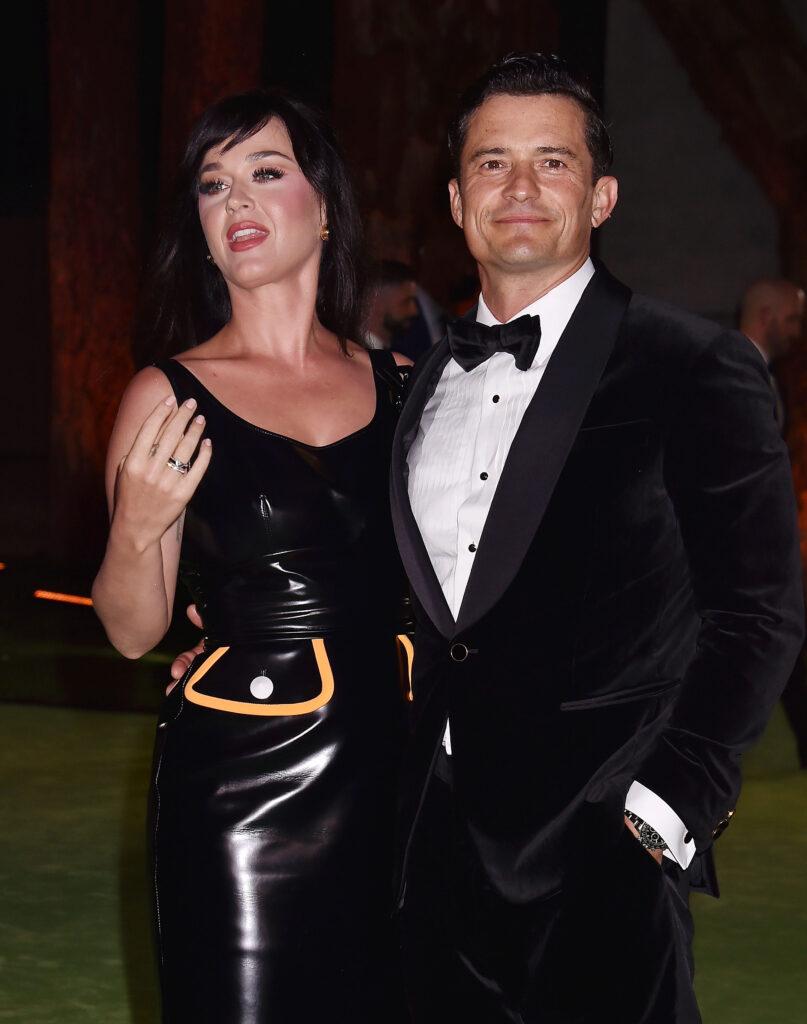 Perry wrote a lengthy 45th birthday tribute to her man, as well as sharing several photos of them together taken over the years. She also added some solo shots of the English actor and several clips.
"happiest 45th to the kindest, deepest, most soulful, sexy & strong man I know," Perry wrote in the caption.
She continued, "thank you for being a constant compass, an unwavering anchor and bringing joi de vivre into every room you walk in," adding, "You are the love and light of my life. I thank my lucky stars for you and our darling dd ♥️♠️"
Birthday Wishes
The post caught the attention of plenty of famous faces in the first few hours after the "Last Friday Night" singer shared it to her account.
Comedian Chelsea Handler commented by writing, "Happy birthday to orly! You are the bestest guy and an example to all other men!"
Commentator Sally Kohn added, "Happiest of birthdays @orlandobloom — esp love how that last slide shows your big heart and your big muscles simultaneously ❤️💪"
Miley Cyrus' mom Tish also wrote, "Y'all are cute 😍 HBD Orlando! ❤️"
Fans React To The Share
View this post on Instagram

Fans also shared their thoughts on the sweet birthday tribute.
"Im so happy for you bby ❤️ this is tha kind of man that you deserve ✨" one noted.
"Happy birthday to U you're amazing couple ❤️❤️ Congrats both and ur family," added a second follower.
"You two, are the only reason why I still believe in love. Happy Birthday, Orlando!" remarked a third admirer.
After only seven hours of sharing to her feed, the birthday tribute earned over 1 million likes. Over 6,000 users have also commented under the snaps.
Celebrating Each Other
View this post on Instagram

Last year, Perry did the same thing. She honored her partner's special day by posting his pictures, in addition to several of their snaps together.
"Happiest 44th to my love, brilliant father of my Dove & a shimmering mirror that sees and reflects to me what I can't yet see," Perry captioned the share.
She added, "Thank you for always going back down to the mat with me and never tapping out… So glad my moon found it's sun,
love you whole world doe ♥️"
Last October, the "Pirates of the Caribbean" star also posted a tribute for Perry.
He shared a more current photo with the singer staring at her birthday cake that was placed on a plate and surrounded by fruits. Bloom leaned closer to her as he looked at the love of his life.
"We do life we do love and it's fun. I'll celebrate you today and everyday. 🎂🥳✨I love you. ❤️ ❤️ ❤️" Bloom wrote in the caption.
Their Love Story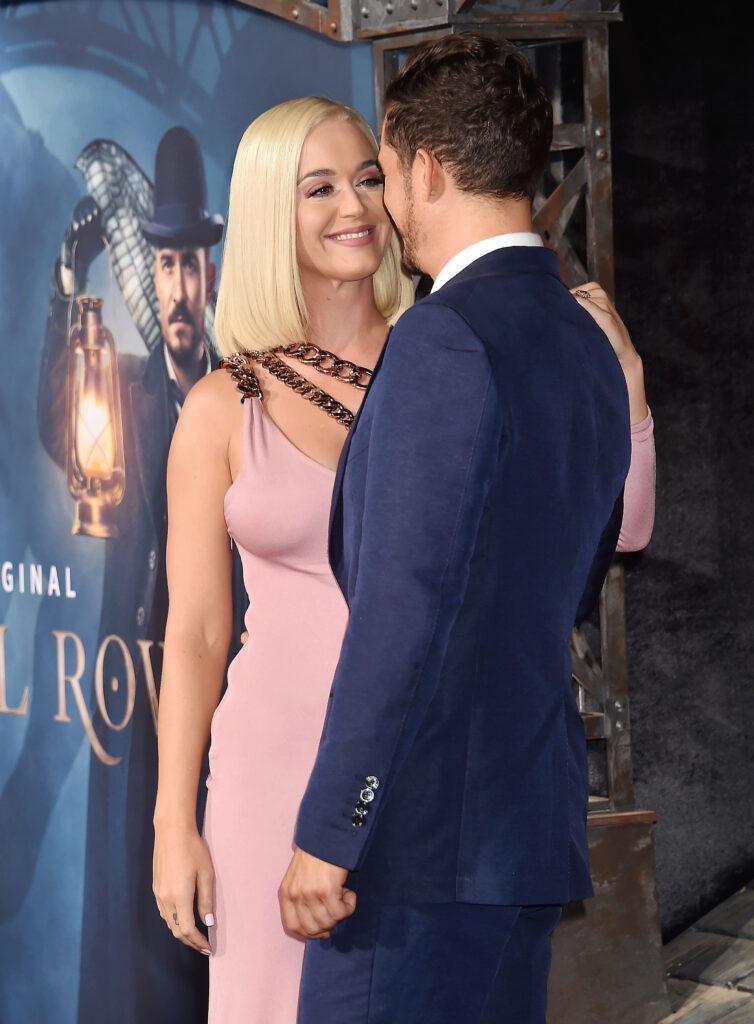 Bloom and Perry first met in January 2016 at a Golden Globes after-party. As per onlookers, the pair were acting flirty and left the event together. A few months later, they made her relationship Instagram-official. Perry confirmed her romance with Bloom by posting their pic on her account. They were in Cannes, France, attending the Cannes Film Festival.
Their relationship went through ups and downs. The couple split in March 2017, but they reconciled a few months after. Bloom proposed to Perry on Valentine's Day in 2019, and then they welcomed their baby girl, Daisy Dove Bloom, in August 2020,
"I've had my breaking points," Perry told Elle in December 2020 of the pandemic.
She continued, "I made a conscious decision to become a mother, but I didn't know until I became a mother that you have to strike a balance."
She added, "[Motherhood is] all the clichés and more. Let me tell you as someone who has done and seen everything, there's nothing better than having a beautiful, pure child. They're just the epitome of love."
Conquering Trials Together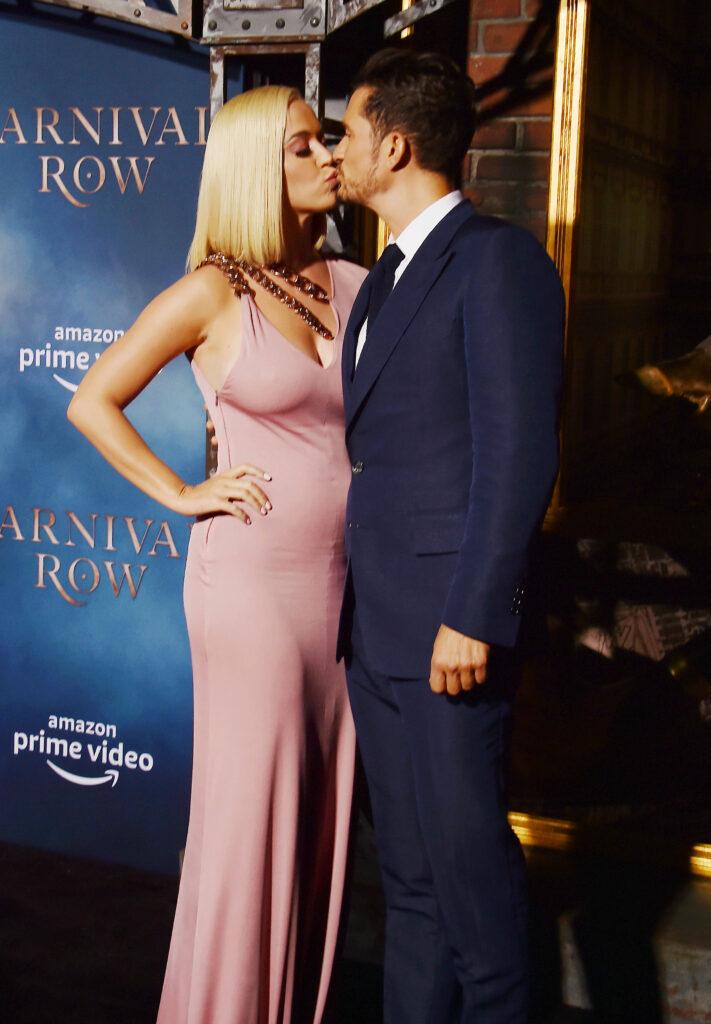 2020 was a hard year for the singer because of all the things that happened in the world caused by the novel coronavirus.
"Sometimes I struggle with anxiety and depression and I need to go into my toolbox and pull out some of those trusty dusty tools," Perry explained, adding, "It's easy to pull out a bottle of wine but it just gets harder."
What kept her sane was her meditation and her family.
"2020 is a year that makes or breaks people, as far as relationships go. The good thing is that Orlando and I both want to win in love. We're leaning into our tools," she said.