Actress Mayim Bialik is still staying in touch with "Jeopardy!"
Although Bialik opened season 38 of the long-running trivia game show, she turned the hosting podium back over to "Jeopardy!" G.O.A.T. tournament winner Ken Jennings, who still holds the longest winning streak in history with a record-breaking 74 games back in 2004.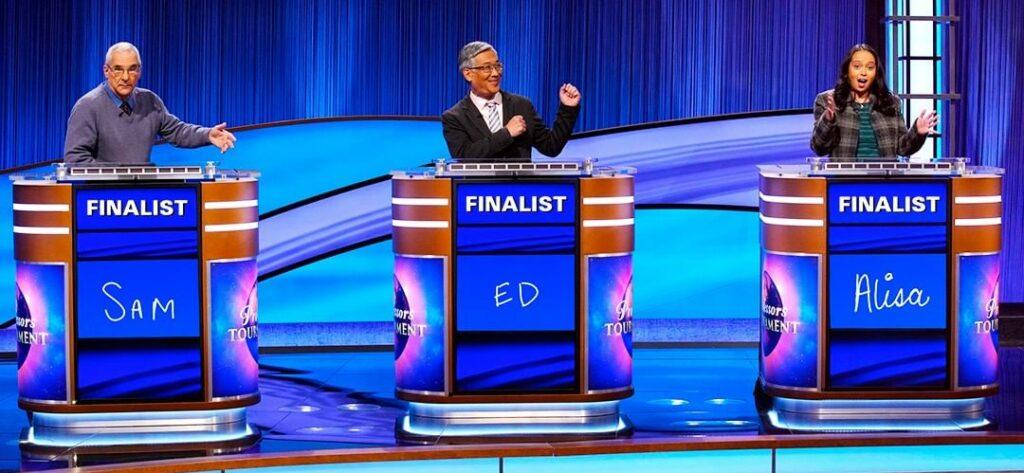 Although Bialik last hosted the Professor's Tournament back in early December, the former "The Big Bang Theory" star recently shared her thoughts with host Kelly Clarkson on her talk show about what it's like to really be in the writer's room. She also dished on what she thought of current champion Amy Schneider, who currently has a 31-game total of $1,068,800 as of Wednesday night.
This means Amy is only one game away from tying James Holzhauer and his third-place record of 32 consecutive wins set back in 2019.
Mayim Bialik Says She Feels 'Stupid' In The 'Jeopardy!' Writer's Room!
During the interview, Bialik and Clarkson joked about how hard some of the questions can be, saying that they sometimes feel "stupid" while watching an episode of "Jeopardy!". Clarkson revealed that she "feels solid" to just get one answer right!
"If you wanna feel the stupidest, sit in the writer's room," Bialik shared. Although she has a Ph.D. in neuroscience, Bialik said that she got to sit in a room and take a test – not stand at a podium with a buzzer, commenting on how quickly contestants must come up with an answer while a timer is counting down.
"I don't understand it," Bialik said. "I mean, these people have knowledge that is so beautiful."
Although she may not be able to keep up with the contestants on stage, Bialik did say that hosting "Jeopardy!" is "very fun."
"I mean, it's very fast-paced," she added. "We film five episodes a day. There's someone in my ear telling me things all day, which is its own kind of madness."
Mayim Bialik Also Shares Her Support For Current Champion Amy Schneider
Although Mayim Bialik joked that she would love to see "The Big Bang Theory" star Jim Parson on a celebrity "Jeopardy!" panel, she's content to sit back and watch Amy continue her record-breaking winning streak.
Last week, Amy Schneider became the fifth millionaire in "Jeopardy!" history, and the fourth to do so during regular gameplay. To top it off, Amy also became the woman with the highest total consecutive wins and the highest earnings in "Jeopardy!" history. If that weren't enough, she is also the first openly trans champion to make it to the 2022 Tournament of Champions when it's held later this year.
Amy's run has been nothing short of historic, and Bialik said that she was "very, very proud" of her achievements on the show.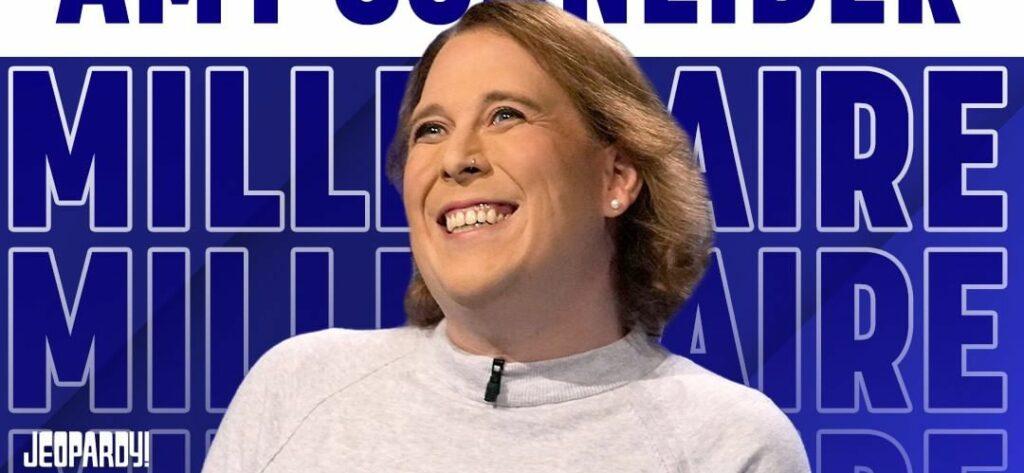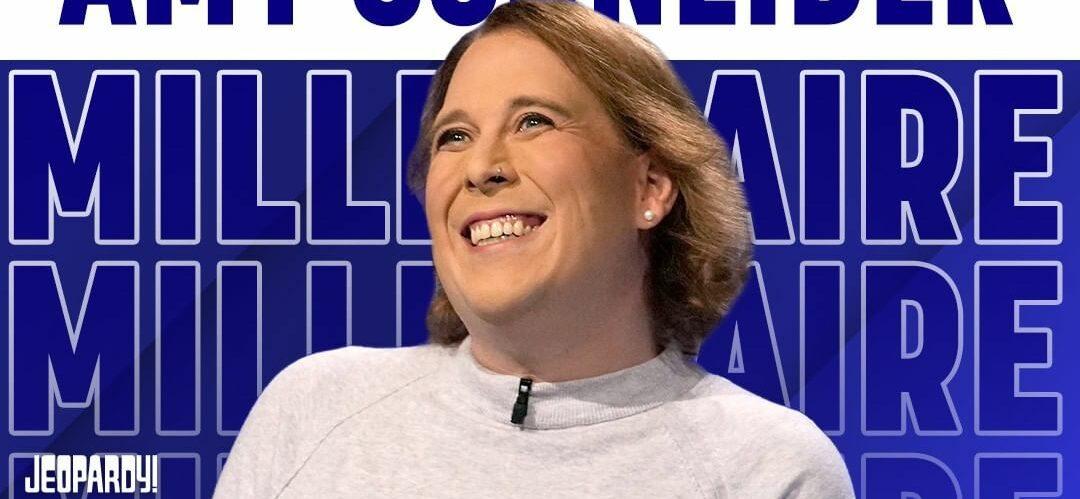 "It's been tremendous to have that kind of positive attention on Jeopardy!—it was quite a year," Bialik said. "And this is really kind of what Jeopardy! does. It highlights all sorts of incredible people. And yes, we're very, very proud of her."
"Jeopardy!" faced heavy scrutiny in 2021 after a series of controversial guest hosts and Mike Richards' appointment as new permanent host. After insensitive comments he made about women and minorities came to light, Richards stepped down as host and was fired as executive producer. From there, it was a challenge to find a new replacement host.
Although Sony had first mentioned that they would begin a new series of guest host auditions, Bialik, who was at first only tapped to host special tournaments due to her filming commitments to her Fox sitcom "Call Me Kat," stepped up to host season 38. Ken Jennings, who served as a consultant on the show and was the highest-rated guest host, filled in to host while she was off filming her sitcom.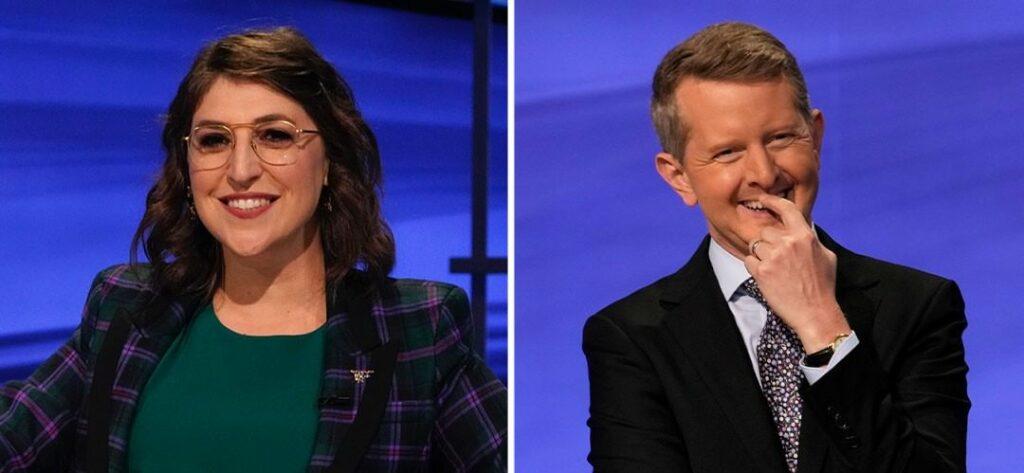 Fans seem to love the hosting duo so much that "Jeopardy!" announced that both Jennings and Bialik will share hosting duties throughout 2022.
"I'm just thrilled to be there whenever I physically can be, and do the best of my ability to be a good host and highlight these incredible contestants," Bialik told Extra.
"There is really no way to try and match what Alex did or what he meant to people. As much attention as the hosting situation got this past year, it's really not about the host," she continued.
"Alex was a tremendous role model for advocacy and philanthropy and those are things that are very important to me as well. But he really had an elegance about him and I don't know if I'll get to reach that, but I do hope to try."