Kim Kardashian may just have to start going to court again, but instead of appearances in family court over her divorce with Ye, this time, she's being sued for alleged crypto fraud.
Along with Kim K, Floyd Mayweather and NBA star Paul Pierce have also been named, for supposedly having raised the value of EthereumMax tokens on social media, just to earn a profit. Here are the details.
Kim Kardashian's Instagram Ad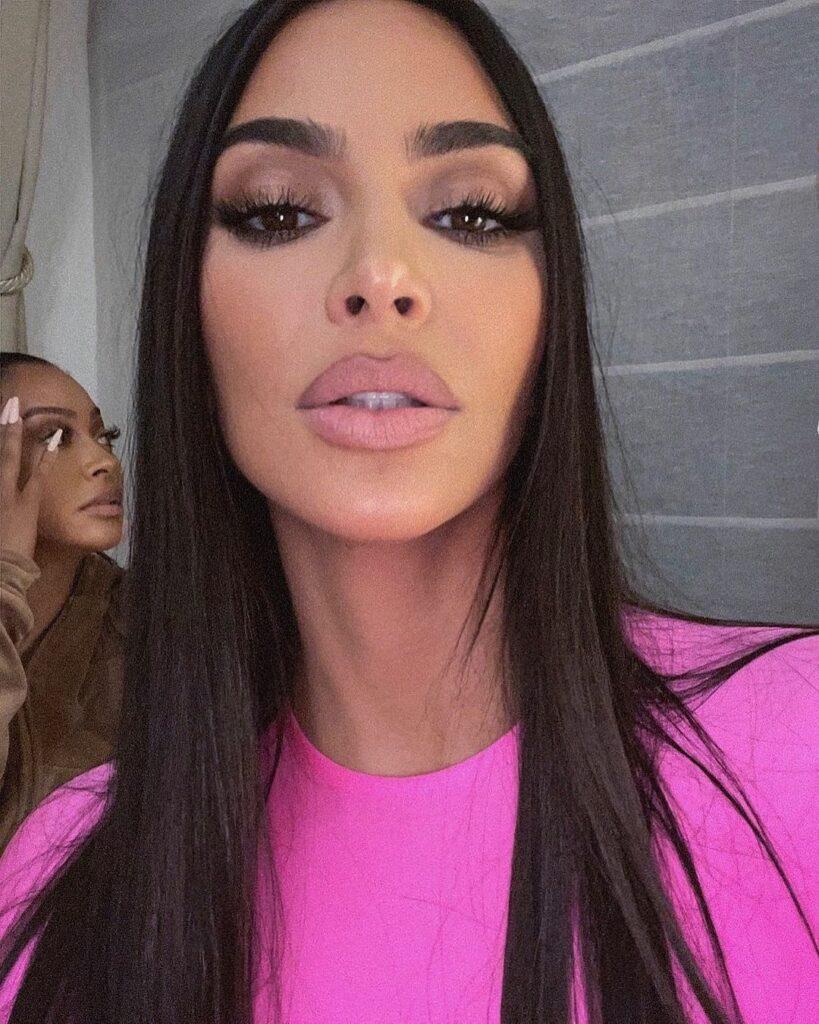 Last year, in June, KimK put the spotlight on herself when she put in a cryptocurrency ad in her Instagram story, dated June 13th, Sunday. The ad read, "Are you guys into crypto? This is not financial advice but sharing what my friends told me about the Ethereum Max token!" and then it talked about how great it all was. She put in hashtags too, including #ad, which shows this was a paid sponsorship.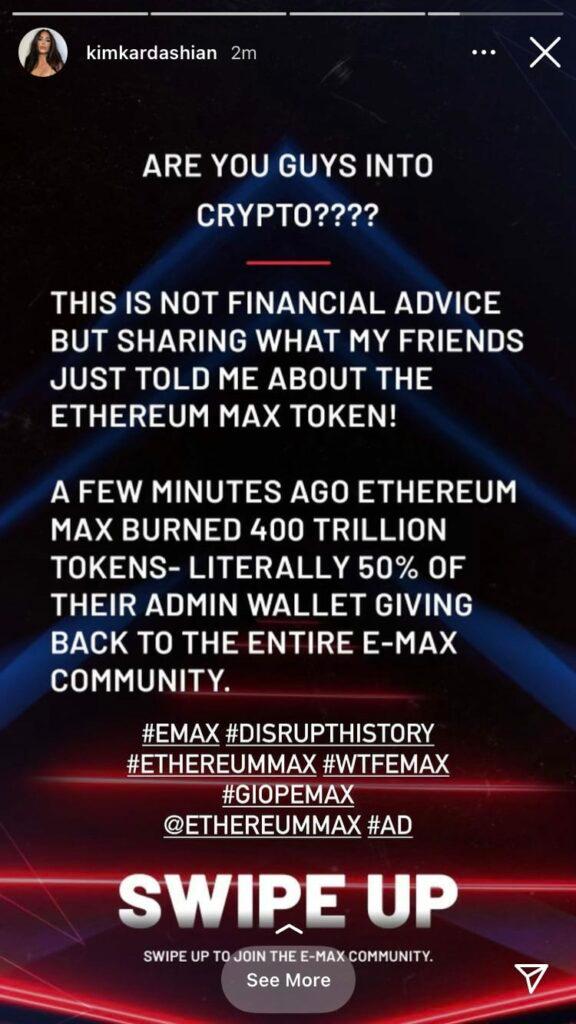 After the ad, there's a short video of KimK speaking about EthereumMax, making it sound very lucrative indeed. Considering she is usually paid somewhere between $500,000 and $1 million per Instagram ad, the deal must have been lucrative for her too, only, it seems to have landed her in trouble.
Kim Kardashian Is Being Sued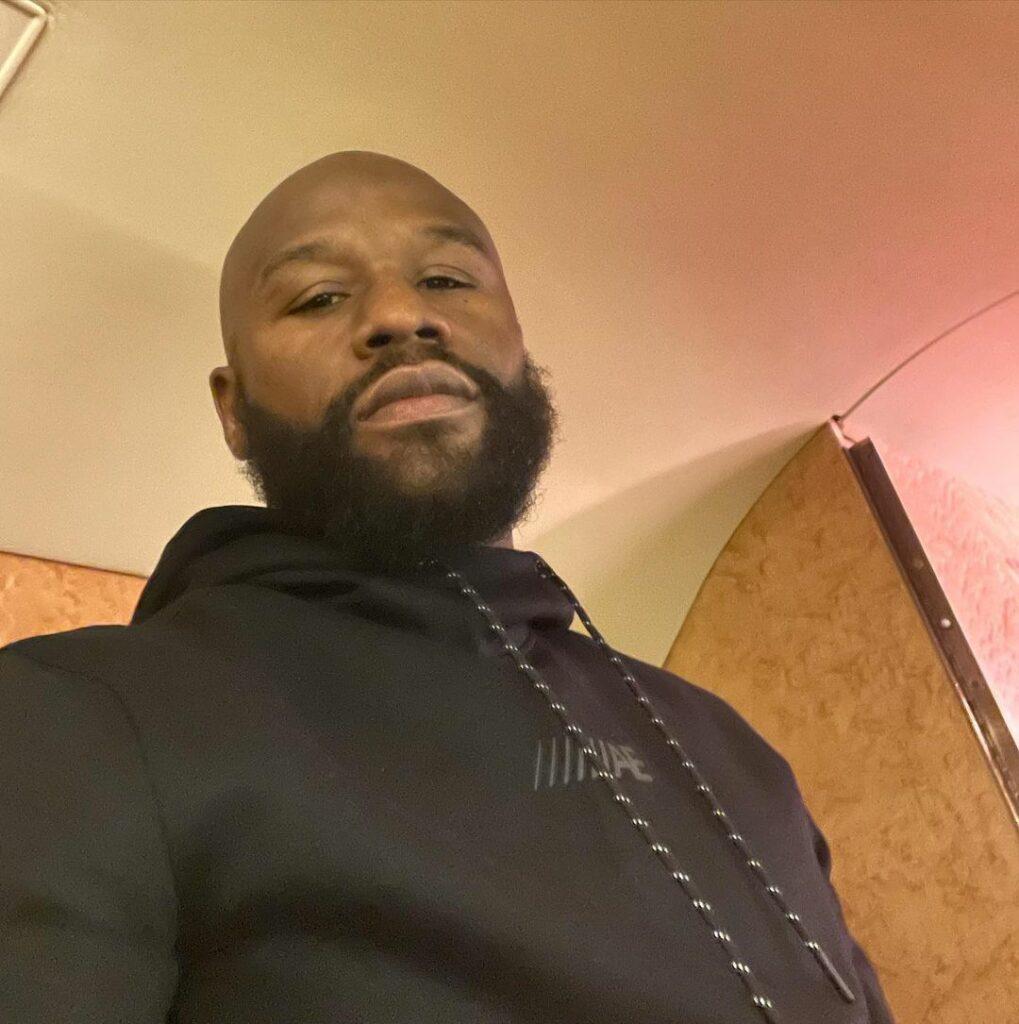 Kim K, along with boxing biggie Floyd Mayweather, and others are now being sued. The allegations against them are that they overhyped the little-known cryptocurrency EthereumMax to millions of their followers, to make a profit.
Last Friday, a class-action lawsuit was filed in the U.S. District Court for the Central District of California which names EthereumMax for making false promises. The case accuses the company and all its celebrity promoters of conjointly inflating the prices of the token by making "false or misleading statements" in their social media posts.
While Kim Kardashian stuck to her social media for the same, Mayweather took a novel approach by letting the token be accepted as payment, for tickets to his boxing match with YouTube star Logan Paul.
Later, he also promoted EthereumMax at a bitcoin conference in Miami where he received a cold reception from the audience and was booed off the stage.
EthereumMax Lost 97% Of Value
View this post on Instagram
Within a month of Kim Kardashian's post, EthereumMax lost 97% of its value, and a group of investors is now suing the company to recover their losses. Investors have called it a "pump and dump" scheme, which is basically where scammers boost the price of something via misleading statements and conduct.
The class-action lawsuit accuses Kardashian and Mayweather of "shilling" EthereumMax by inflating its value, unfairly, thus leading to losses faced by investors.
EthereumMax is unrelated to ether, the second-largest cryptocurrency, the lawsuit also stated, blaming its branding as a tool further mislead investors. According to CNBC, a spokesperson for Ethereum Max had stated, "This project has prided itself on being one of the most transparent and communicative projects in the cryptocurrency space. We dispute the allegations and look forward to the truth coming out."
There have been no formal statements from Kardashian or Mayweather although, for the latter, this is not the first time cryptocurrency has landed him in hot water.