Lori Harvey celebrated her 25th birthday in style!
The daughter of Steve Harvey took to her Instagram page on January 12 to tease her 4.1 million followers with a sultry update. Lori posted pictures of herself showcasing her hourglass physique in a skintight catsuit.
Lori Harvey Gorgeous As Ever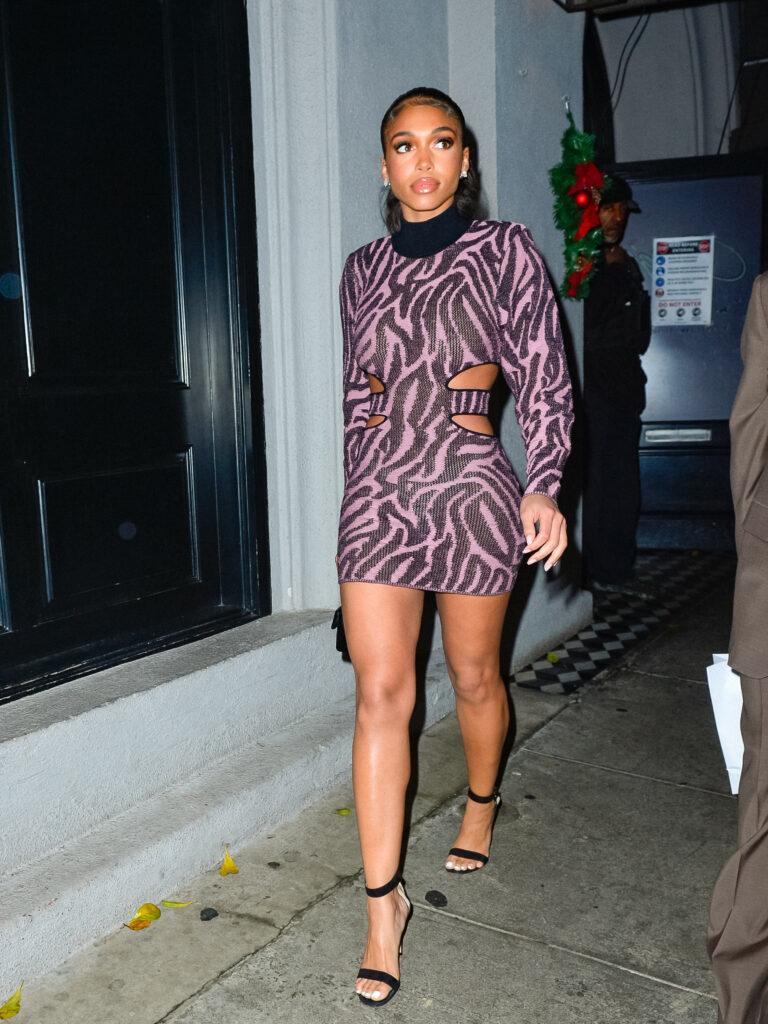 The model celebrated another milestone — her 25th birthday. So for the occasion, she rocked a printed Prada number that accentuated her curves. The garment, boasting pink and black colors, featured long sleeves and a turtleneck design. Her ensemble clung tightly to her slim midsection while hugging her voluptuous hips and clinging to her perfectly round backside.
Lori carried a matching purse and completed her look with a pair of plain black sandals.
Happy Times
View this post on Instagram

In the first photo, Lori posed on a balcony and stood in the middle of the frame. She placed her left leg over the other while grabbing her braided locks. The second slide contained a video of the SKN by LH founder's surprised reaction as she walked through the door. The venue was decorated with white and silver balloons.
Lori, who was looking so happy, raised her glass to the camera in the third snap. She then posed with her famous friends, like Normani, Ryan Destiny, Elisa Johnson, and Taina Williams in the following pics. The last upload in the series showed Lori posing with her backside facing the camera. She slightly twisted her torso so she could look over her shoulder to gaze at the lens.
Lori Harvey Expressing Her Gratitude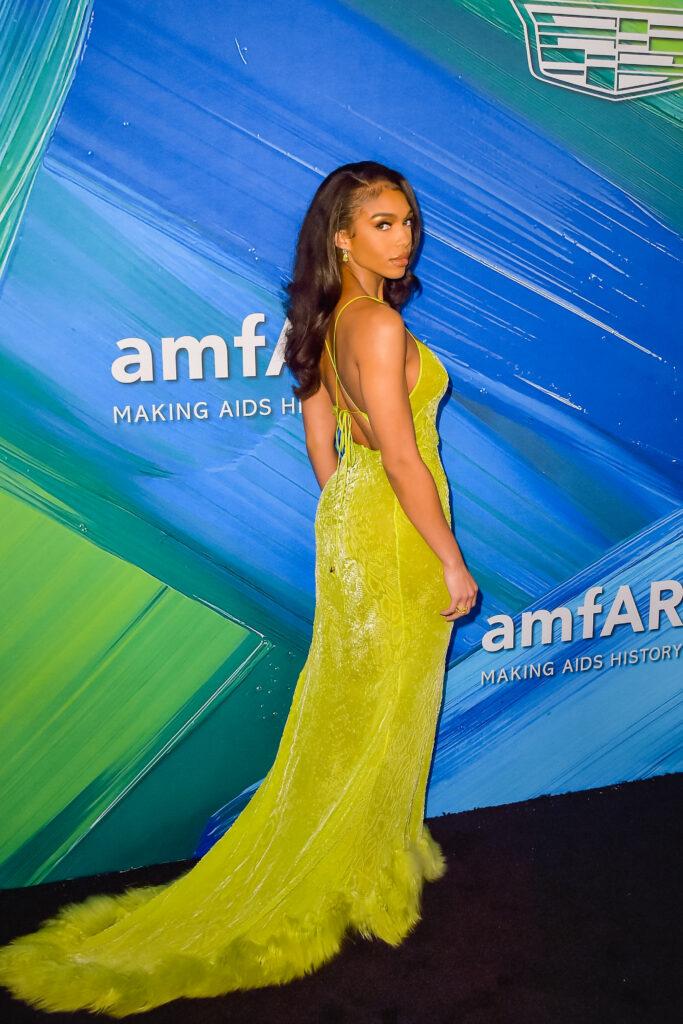 "I'm so grateful for my family and friends 🥺🤍" Lori captioned the share.
She continued, "it's extremely hard to surprise me because I'm nosey lol but they managed to throw me the cutest surprise early birthday party!!" adding, "It was so perfect and I'm so thankful to each and every one of you that showed up and made it happen and made me feel so special 🤍🤍🤍"
Birthday Wishes
View this post on Instagram

In under a day, the share received more than 377,000 likes and over a thousand comments. Lori's followers dived into the comments section to greet her and compliment her figure. Plenty of her admirers told her she looked hot, while others wrote of their admiration for her beauty. Countless fans were left speechless and opted to use a mix of emojis to express themselves instead.
"You are theeeee cutest! Happy birthday beautiful!!!!" Jojo commented.
"HAPPY BIRTHDAY QUEEN LORI!!!!!" Ashley Graham added.
"Happy birthday gorgeous! Hope this year is filled with more love & personal goals being reached than ever before!" wrote a third commenter.
"Happy birthday to the prettiest girl in the whole wide world !!" a fourth comment read.
A Gift From Her Boyfriend
View this post on Instagram

According to Page Six, her boyfriend, Michael B. Jordan, 34, organized the sweet surprise for her.
In a photo obtained by the outlet, Lori thanked her beau.
"Thank you for my surprise party baby @michaelbjordan," the model wrote.
The picture showed a round table was adorned with a beautiful white floral arrangement, as well as blue-colored custom menus that read "Lori's 25th."
Jordan Had Other Plans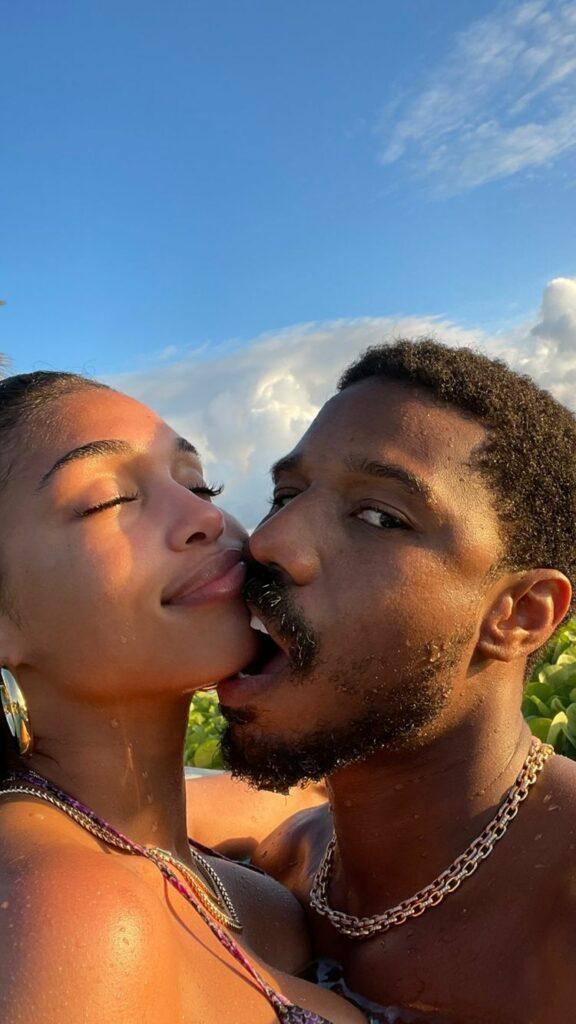 While Jordan organized the swanky event, which was held at Nobu Malibu, the "Black Panther" actor wasn't able to attend. Lori's manager, Tre Thomas, made an announcement regarding Jordan's absence, as per the publication.
A guest at the party told Page Six that Thomas said, "[Michael] loves you and can't be here tonight, but enjoy your night. It's on him."
The source added, "He really wished he was there."
There was no explanation as to why Jordan was MIA, but the actor recently told Extra that he's been working nonstop on the Our on his directorial debut on the third installment of the "Rocky" spin-off.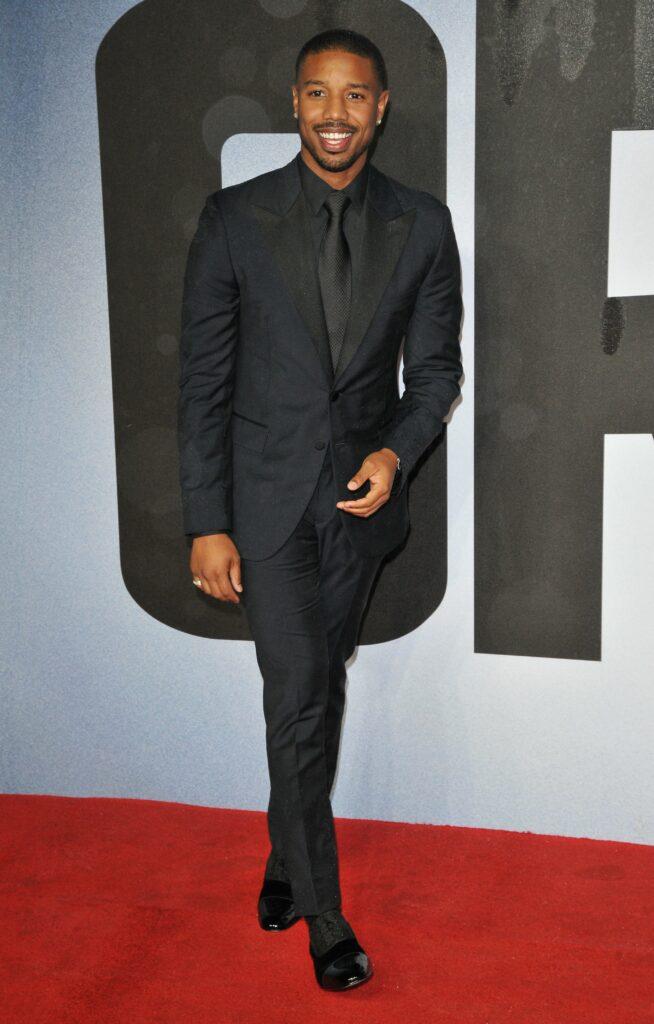 In another interview, he opened up about directing the film.
"My ambition has intersected at this moment where I have the experience and knowledge to direct, the opportunity within a franchise to step behind the camera and [the ability] to maximize it by having a production company," Jordan told The Hollywood Reporter.
He added, "It's my turn to make my impact while I have the energy and strength. I've got to tee up the ones that come after, but at the same time hyper-focus on what needs to be done right now. It's the moment I've waited for my entire life. This is it. This can dictate the next 10, 15, 20 years."