The Netflix hit "Squid Game" took no prisoners when the 28th annual Screen Actors Guild Award nominees were listed on Wednesday morning.
The show, which first premiered in September 2021, features hundreds of down-on-their-luck contestants competing in a series of deadly children games for a chance to win a share of a gigantic money pool. The show became Netflix's biggest opening debut ever in only 17 days. According to Nielsen data, over 142 million households streamed the first season's nine episodes for a total of over 3 billion minutes.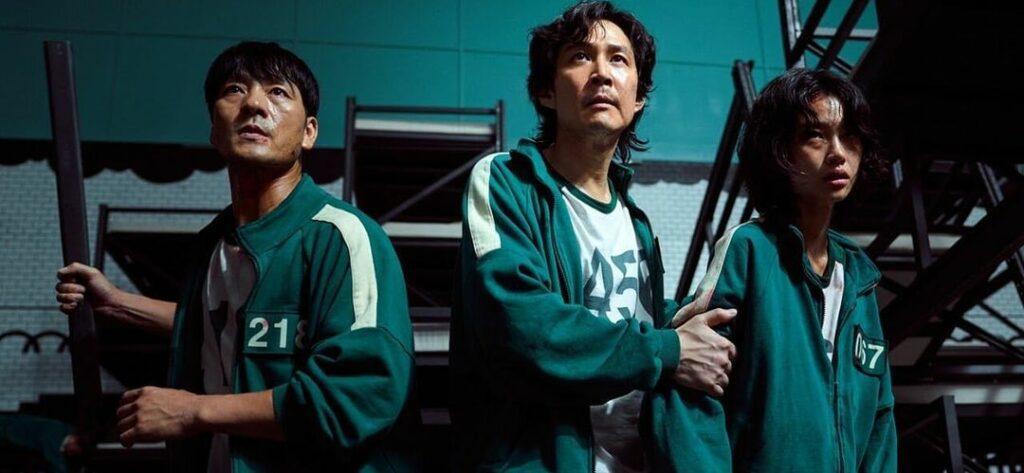 "Squid Game" scored a total of four nominations. The first was for Outstanding Performance by an Ensemble in a Drama Series. The second was for Outstanding Performance by a Stunt Ensemble. The third went to Lee Jung-jae for Outstanding Performance by a Male Actor, and the fourth went to Jung Ho-yeon for Outstanding Performance by a Female Actor.
Just the nomination in itself is historic, as today marks the first time that a Korean series – or any non-English series – has earned a Screen Actors Guild Award nomination.
'Squid Game' Creator Is Honored Just To Be Nominated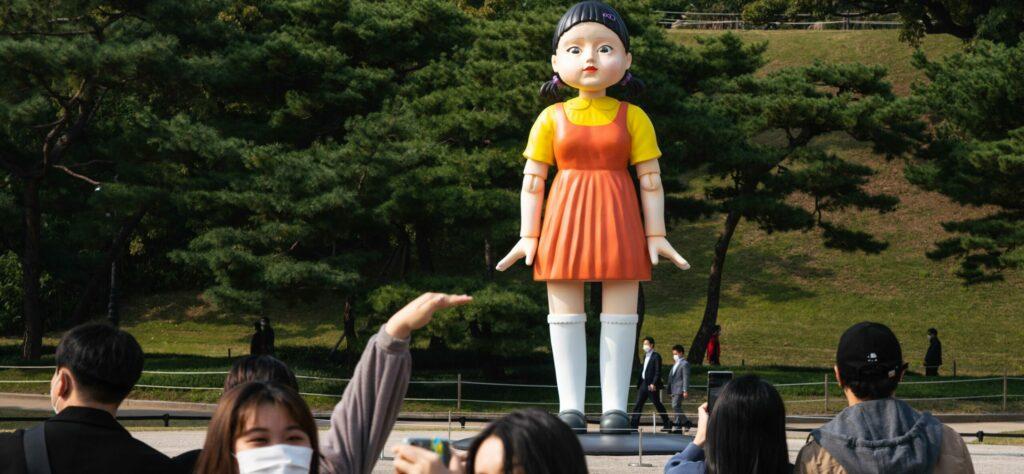 Writer and director Hwang Dong-hyuk responded to the news, saying, "Upon hearing the nomination today, I think it has to be the happiest moment since we've created Squid Game. The fact not just one or two leading actors were recognized, but the whole cast being nominated as the best ensemble."
"It brings me great joy as a director, who has cast and created the series, just being nominated," he added.
#SquidGame made history as the first non-English series and first Korean series to be nominated for the @SAGawards.

Congratulations to the cast, nominated for Outstanding Performance by an Ensemble in a Drama Series from the Screen Actors Guild. #SAGAwards pic.twitter.com/FNqarn58j6

— Squid Game (@squidgame) January 12, 2022
Lee Jung-jae, who got his start in the campus series "Feelings" and the drama "Sandglass," said that he is happy to see Korean entertainment making its mark on the international stage.
"I think we are at a point where the quality of Korean content has improved greatly based on a lot of talented directors and all of the crew that are involved," he said. "Now, anywhere in the world you can enjoy high-quality Korean content in terms of its entertainment value and the way it is visually appealing. As an actor, I can only hope that this love for Korean content will only grow stronger and continue."
Will Netflix's 'Squid Game' Return For A Second Season?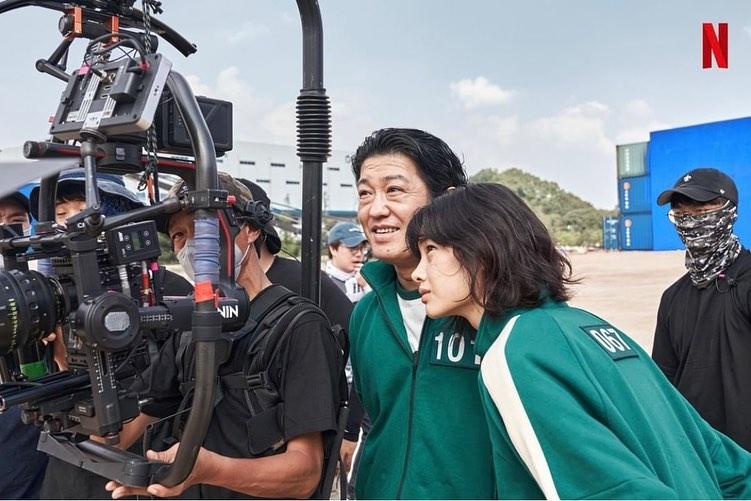 Although Netflix hasn't officially approved a sequel, Hwang Dong-hyuk revealed to excited fans that he feels "positive" about a second season.
"As for Season 2, I do want to make a next season and I am very positive about it becoming that," he said. "But, it is not yet officially decided, so it's still a little bit early to discuss that. Once it becomes more official, I should be able to communicate with you, and will just say that we are trying in a very positive direction."
Congratulations to the cast and crew, nominated for Outstanding Action Performance by a Stunt Ensemble in a Television Series. #SAGAwards pic.twitter.com/rvYoBMD9On

— Squid Game (@squidgame) January 12, 2022
Lee, who left his character Gi-hun hanging on somewhat of a cliffhanger, is also excited to make a return to the deadly game arena.
"I am personally very excited to see what kind of twists and surprises that the director is going to bring to the character in the next season," Lee said.
"The character finally summons up a great deal of courage, wanting to right the many wrongs that he has witnessed and goes through a change of heart," he continued. "He turns around and leaves everything else after that to your imagination. I was very satisfied with the way it ended."
Although "Squid Game" earned several nominations, it still remains to be seen if they'll be able to pick up a win. The SAG guild members will vote on the winner from January 19 through January 27. The awards ceremony event will be held in-person in Santa Monica on February 27. The awards ceremony will be available for audiences to watch through either TBS or TNT.
Although audiences weren't able to watch the Golden Globes, "Squid Game" still managed to pick up a win. O Yeong-su became a first-time Golden Globe winner at 77-years-old!
Squid Game's O Yeong-su has become a first-time Golden Globe winner at 77 pic.twitter.com/qh1JvGwb4q

— Naija (@Naija_PR) January 10, 2022